European cruises can bust your budget, so I couldn't resist an incredible deal I found on a 10-night British Isles cruise onboard Norwegian Star. The cruise only cost $1,600 in total, which included international flights to and from London, England.
Most would agree this is a fantastic price for a port-intensive cruise in Europe; however, this was the last British Isles sailing of the year. Cruising in October is considered "shoulder season" for this region, as the ideal timeframe to cruise around the United Kingdom is June to September.
While the price was right, cruising during the shoulder season led to some unexpected disappointment. Additionally, booking airfare through Norwegian Cruise Line to save money added unnecessary stress and anxiety to our traveling experience.
Image
For just $160 per day, this price included gratuities, port fees, and taxes for the 10-night sailing on Norwegian Star; however, it did not include a hotel stay before the cruise or transportation to the port. For this sailing, we opted to book a standard interior stateroom, or a cabin without a window, as this was the cheapest cabin onboard.
To take advantage of this promotion, our international flights would be booked through Norwegian Cruise Line's "Free at Sea" program. This meant we would have no control over the choice of airline or departure times; instead, we were at the mercy of the cruise line.
The experience was eye-opening, to say the least. Here's why I would hesitate to book another cruise during shoulder season and why I won't be booking airfare with a cruise line again.
Booking a cruise on Norwegian Star during shoulder season allowed us to save major cash on our cruise, but it wasn't without risks.
Image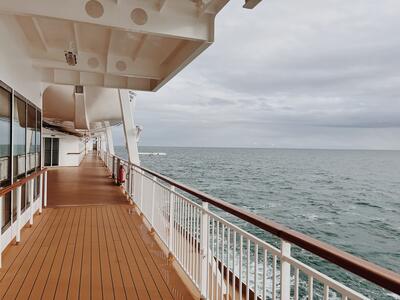 Taking a European cruise can be expensive, especially for those making a long trip across the pond from North America or elsewhere in the world. Between international airfare, pricey hotels, and cruise fares, it can quickly become costly. We were thrilled to see such a cheap deal on a European cruise, although it was considered a shoulder season sailing.
Shoulder season itineraries are those that take place outside of peak cruising times. You won't be cruising during the peak season, but it's not quite the off-season yet. For example, if you book a sailing right before a ship repositions for the season, it's almost certain that the cruise is taking place during the shoulder season.
Shoulder season cruises allow you to save big bucks while experiencing varying climates and avoiding the tourist crowds in popular destinations. Taking a shoulder season sailing might be one of the best ways to save money on a cruise; however, you run the risk of encountering bad weather. 
Read more: We cruised to the United Kingdom during rainy season: Here's why it was a bad idea
Image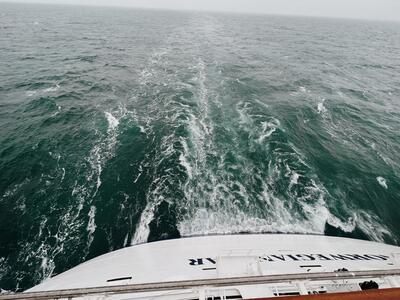 Some of the major attractions in certain destinations could be closed as well. Plus, if you have children, most shoulder season sailings take place during the traditional school year, rather than during breaks. 
The United Kingdom has varying weather, especially in the fall and spring. Booking a cruise into late October allowed us to save thousands of dollars in comparison to other dates during peak season.
Living in Florida, I was eager for a fall getaway to enjoy the crisp autumn air and change of season, but the risk of this cruise was similar to cruising during hurricane season. Everything could go well, or we could encounter less-than-ideal weather.
Because the cruise was so cheap, it was no surprise that our ship, Norwegian Star, was one of the oldest ships in the cruise line's fleet
Image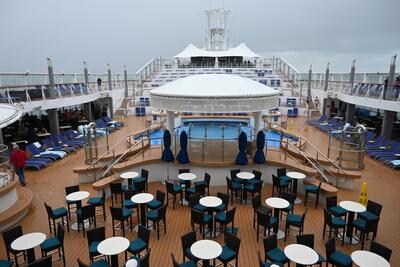 Not only can European cruises be expensive, but sailings onboard newer cruise ships will be even more expensive. For example, European cruises for next summer onboard Norwegian's newest ship, Norwegian Viva, are triple the price we paid for our British Isles cruise.
Because our sailing was very port-intensive with just one sea day, we were not concerned about the age of our ship. While Norwegian Star was more than 20 years old, we were impressed by the ship's overall condition and onboard amenities. The ship included six complimentary restaurants that we enjoyed during the sailing.
Image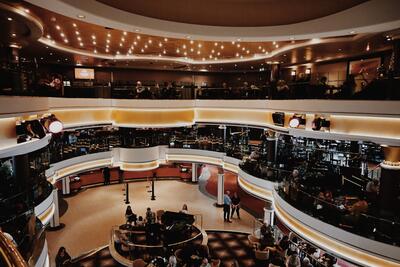 Moreover, our inside cabin was in very good condition. The beds were comfortable, and we particularly appreciated the spacious bathroom in our cozy cabin. During a recent 2018 refurbishment, the cruise line prioritized upgrading the staterooms to include modern amenities like USB charging ports.
Overall, we were pleased with our onboard experience with Norwegian Star. The ship served as a home-away-from-home while sailing around the United Kingdom. One of the best parts of cruising is only unpacking once while still experiencing so many places, and this was certainly true for us.
Read more: Norwegian Cruise Line ships by age — from oldest to newest
Nonetheless, we encountered rough seas with 18-foot swells while sailing to our first port of call
Image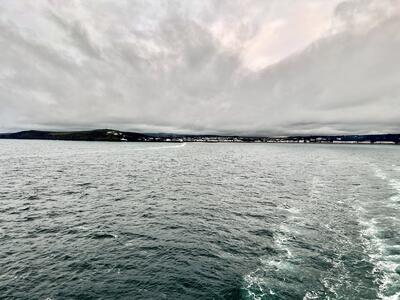 Our shoulder season cruise started out with a bang, and by bang, I mean hearing the massive waves crash against the hull of the ship all night. I've cruised more than 40 times, and these waves were some of the worst I've ever experienced.
During the second night of our cruise, it felt like we were riding a rollercoaster. Our friends in the front of the ship said they didn't sleep all night because of the motion. Many onboard commented the following day about the rough seas we sailed through; most had never experienced seas this volatile.
Image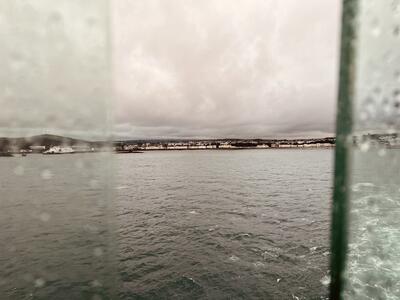 Rough seas can happen any time of the year, and it's one of the inherent risks of cruising. However, your chances of encountering rough seas are heightened when you cruise during the shoulder season.
Luckily, none of us were seasick during these storms, although it made for quite the conversation at breakfast the following morning. We were also grateful to arrive at our first three ports as scheduled, including one of the highly-anticipated ports in Edinburgh, Scotland.
Later in the cruise, however, we had to skip two ports of call due to an intense windstorm tearing through Europe
Image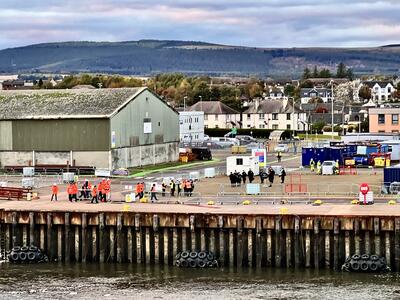 In all my years of cruising, I've never had a canceled port, even while sailing on other shoulder season itineraries, but that came to an end on Norwegian Star when we encountered Storm Babet during our sailing.
While the seas were not as rough, our scheduled port stops in Isle of Man and Dublin, Ireland were both canceled. Much to our disappointment, the captain deemed it unsafe for tendering operations to take place in these ports because of the waves. Safety always comes first, but that doesn't negate the disappointment of missing highly-anticipated ports.
Image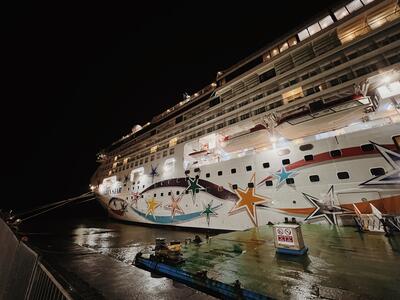 Norwegian Cruise Line made the best of the situation, allowing us to arrive early in our next port of call with an overnight stay. Having an overnight port stop was a decent trade-off, as it allowed us to venture into nearby towns without the stress of returning back to the ship on schedule. We also enjoyed an evening in town with dinner at a pub before returning to the ship late in the evening.
Regardless, missing two ports on our shoulder cruise was a major bummer. We knew this was a risk of booking a shoulder season cruise, but we had hoped for the best. Unfortunately, the weather is completely out of anyone's control, and you leave your vacation in the hands of the captain in these situations.
Despite the stormy weather, we loved the autumn weather and lack of crowds on our shoulder sailing
Image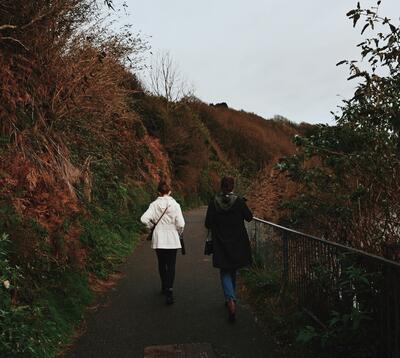 Although we had some bad weather on our 10-night cruise, we also had a few days of beautiful fall weather. Most will choose to sail during the summer around the British Isles, but cruising in the shoulder season gave us a unique, seasonal experience. The autumn air was crisp, and the leaves were just beginning to turn colors.
As someone who experiences the warm Florida sunshine all year, taking a cold-weather cruise felt more like a novelty. I was like a giddy child packing all of my fall jackets and boots! Most Floridians will tell you that fall is virtually non-existent, so it was a nice change of pace to experience a true fall season.
Image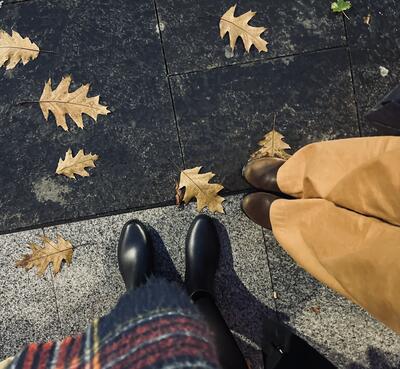 In addition, we loved not dealing with tons of tourists on our shoulder season cruise. For example, we were able to tour Edinburgh Castle early in the morning with barely any crowds or lines. In the peak of summer, you could expect to wait in line for more than an hour to see the popular sights.
Along with encountering bad weather, I hated having little control over booking our international flights - despite the cheap cost
Image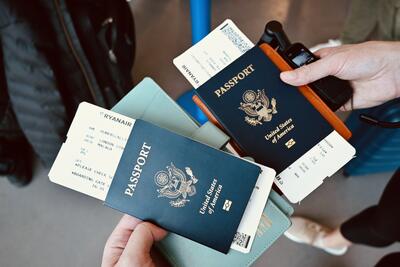 Being able to book your cruise and airfare through Norwegian's "Free at Sea" deal is convenient; however, you have little control over your flights. 
With Norwegian's "Free at Sea" program, the cruise line offers discounted airfare that can be booked as a package with your cruise fare, as the second guest on a reservation receives free airfare. While this can lead to lucrative savings, there are limitations. If I am being frank - there is a very long list of terms and conditions when booking airfare with the cruise line that you should read before choosing to book flights through Norwegian Cruise Line.
For example, we had to specifically request to arrive one day prior to embarkation; this request needed to be made within 75 days of departure. If we had not requested this deviation, Norwegian Cruise Line would have booked us to arrive in Europe on the same day as our cruise embarkation day. This is risky, as a transatlantic flight delay or cancelation can cause you to miss your cruise entirely.
Read more: The costly cruising mistake newbies make planning their first cruise
As someone who travels frequently, I was anxious about which flights would be booked for our transatlantic journey
Image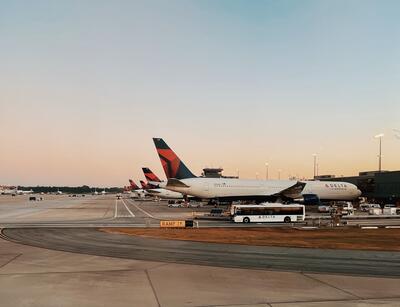 Since Norwegian Cruise Line would be booking our flights, I struggled with not having control of our international itinerary. I prefer to have long layovers, along with buffet time during the day in case there is a delay and cancelation. Two months before departure, we received communication from the cruise line that our flights were booked.
Norwegian Cruise Line had booked our flights on Delta Air Lines - which was our best-case scenario - but I was not thrilled with our itinerary. The flights booked were the last ones of the day. This meant we would not get into London until noon, although we had crossed our fingers for an earlier arrival. In addition, we barely had more than a one-hour connection on the way to our cruise.
Unfortunately, our flight to London was delayed two hours, so we barely had more than a few hours in the city after landing. I certainly wouldn't have booked this itinerary myself, although I am sure it was the cheapest option for the cruise line to book for us.
Read more: Pros and cons: should I book my flight through my cruise line?
Finally, our return flight from London on disembarkation day was booked before the recommended time provided by the cruise line
Image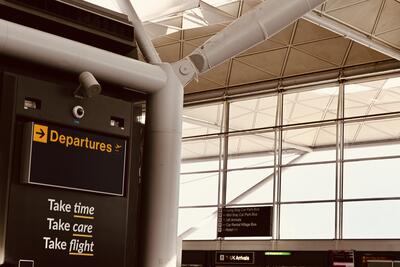 Because the cruise port in Southampton is a 90-minute drive from London Heathrow, Norwegian Cruise Line recommends international flights should not be booked before 1pm. However, our flights were booked to depart at 11:45am on disembarkation day!
Sources online said this was far too risky given the distance from the port to the airport when considering heavy morning traffic heading into London. When we requested to book the earliest airport transfer onboard Norwegian Star, the shore excursion desk expressed concern that we would not make our flight.
Because we had booked our airfare through Norwegian Cruise Line, we could not adjust the departure times of our flight. Stressing about missing our return flight was enough for me to decide I wouldn't be booking airfare with Norwegian Cruise Line again. Although we saved hundreds of dollars, I prefer having control of my own flights.
Essentially, booking airfare with Norwegian's Free at Sea program created unnecessary stress
Image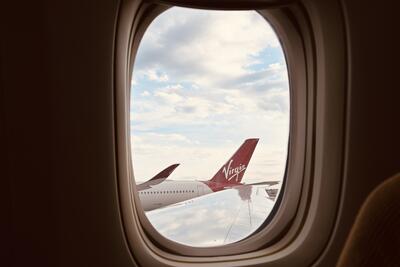 Booking international flights from North America can cost thousands of dollars, so it seemed like a no-brainer to take advantage of Norwegian's free airfare promotion. For $1,600 each, this price included the cost of not just the cruise fare, but also the airfare to and from London.
When a cruise line books your airfare, you pretty much give up any control over your flight schedule. We were able to request a one-day deviation to give a buffer day in London before our cruise, and I would highly encourage anyone else flying to Europe to do the same.
I was disappointed that Norwegian booked us on the last flights of the day on the outbound trip with a short layover. I always book flights with ample layover time to allocate a buffer for flight delays, but we did not have a say in the flights booked.
Image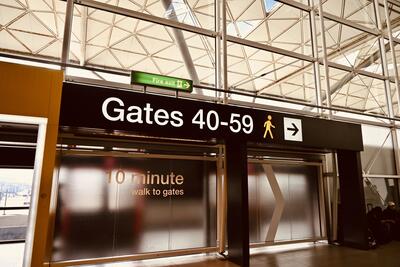 Finally, Norwegian Cruise Line booked us on a return flight that departed too early given the logistics of getting to the airport from the cruise port of Southampton. We were surprised to find the cruise line did not follow its own guidance on booking international flights. 
Luckily, we arrived at the airport with enough time to make our flight, but this added unnecessary stress to our trip. What would have happened if the ship had been delayed getting back into Southampton?
Through this process, I decided I won't be booking airfare with a cruise line for international trips unless the savings are monumental. I prefer having control of my flight itinerary, so I can ensure there is enough time to make the cruise departure.
Finally, cruising during shoulder season had some major perks, but it came with disappointment
Image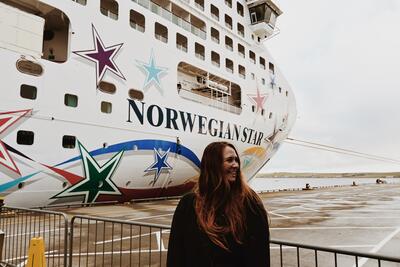 At the end of the day, I would hesitate to book another cruise during shoulder season, especially for bucket-list destinations. With Storm Babet wreaking havoc on Europe and altering our itinerary, this was very disappointing. Weather is outside of everyone's control, but you can limit your risk by sailing during the typical peak season.
When spending my time and money on a cruise vacation, I want to eliminate as much risk as possible for things to go amiss. Sailing during shoulder season has inherent risks, mostly due to weather. After all, vacation is meant to be relaxing and an escape from stress.
While we enjoyed the autumn weather and lack of crowds, I would prefer to sail when the weather is a bit more predictable. For instance, cruising the British Isles in September would still be considered shoulder season but with less risk of variable weather.