We recently returned from an epic cruise onboard the Norwegian Star around the British Isles in the United Kingdom and Ireland. 
We found this cruise at a great price, and while we were lured in by the cheap price and exciting itinerary this cruise had one big caveat: the unpredictable fall weather in Northern Europe. 
We had high hopes for this cruise, and while much of this trip greatly exceeded our expectations, some pretty big factors now make us believe that booking a fall cruise to the United Kingdom might be a bad idea. 
Big trip interruptions due to the inclement weather
Image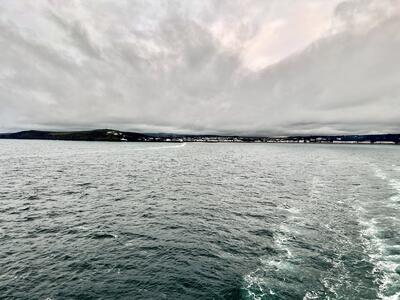 (Isle of Man in the distance, the port we never got to visit)
Unfortunately, halfway through our cruise, a massive storm swept through the United Kingdom and Ireland, affecting our journey. 
After our third and final stop in Scotland at Kirkwall in the Orkney Islands, we ventured southwest towards Belfast. We had a great stop in Belfast and even got to visit the famous and award-winning Titanic Museum. 
After our evening in Belfast, the ship made its way towards the Isle of Man where we were due to dock in the town of Douglas the next morning. However, just as we were sailing into Douglas Harbor, the captain announced that the storm sweeping the area was due to get worse that afternoon; therefore, it was unsafe for the ship to anchor and conduct the necessary tendering procedures to bring guests ashore to the Isle of Man. 
Image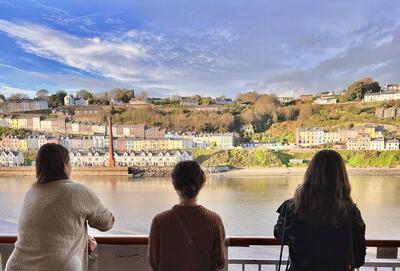 This came as a great disappointment, as we were very excited for our stop in Isle of Man. Fellow Cruise.Blog writer, Allie, said that missing a port is a rare occurrence and from her many cruise experiences, this was the first time this had ever happened to her. 
Our missed port on the Isle of Man was completely due to weather and not at all the fault of Norwegian Cruise Line. But nonetheless, it was still a disappointment to miss an exciting port that we had effectively paid to visit onboard the cruise sailing. This can be a big deterrence for cruising near the United Kingdom in the fall and winter. 
Image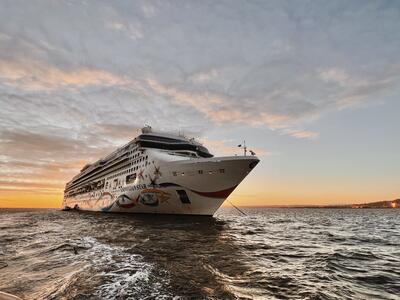 Read more: 25 Tips to deal with bad weather on a cruise
Unfortunately, the following day of our cruise was also affected, and due to the storm, we had a second port cancelled. For the same reasons, we were unable to dock in Dublin, Ireland. Instead, Norwegian Star was rerouted, and we had an overnight stop in Cobh. 
While we did feel that Norwegian Cruise Line did a good job of making the best of a difficult situation, it was still disappointing to miss two great ports that were originally scheduled for this itinerary. 
This isn't what we expected, but we still had a great time
Image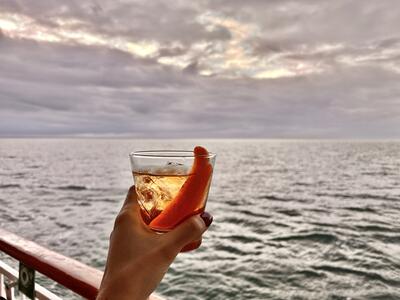 While the weather did affect our original cruise itinerary, we still had a wonderful cruise adventure to the United Kingdom and Ireland. We missed out on two original ports in Isle of Man and Dublin, but we made two great days out of our overnight in Cobh.
We were able to take a train into the neighboring city of Cork from the Cobh train station and a taxi to the charming seaside town of Kinsale. We were able to do quite a bit of exploring during our time in Ireland, even though we had to miss Dublin. 
The price and itinerary
Image
When perusing the Norwegian Cruise Line website and browsing the most affordable cruises in October, we were shocked to see a cheap 10-night cruise to the United Kingdom on a British Isles itinerary. 
We were also surprised to see that Norwegian Cruise Line was running their "Buy One, Get One Free" airfare promotion, as it is not always offered on European itineraries. These factors tempted us and ultimately made this cruise a must for us. 
For two people, we paid about $3,700 in total for a 10-night sailing onboard one of Norwegian Cruise Line's older ships. This price included our roundtrip airfare from Florida all the way to London, England's Heathrow International Airport. This breaks down to about $1,850 per person for the cruise fare, airfare, and gratuities.
Read more: I booked my flight through the cruise line, and here's why you should consider booking airfare through your cruise line too
Image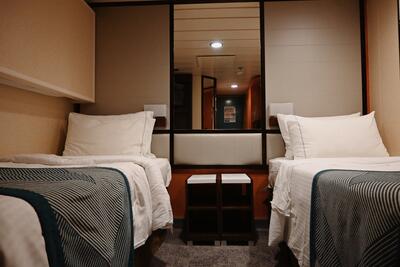 We booked a standard Inside Guarantee Stateroom, which meant it was the most affordable stateroom category onboard the ship. 
Our itinerary was scheduled to hit several wonderful ports, which was another reason this cruise enticed us. We were scheduled to have one sea day and to visit the ports of Newhaven (Edinburgh); Invergordon (Inverness); Orkney; Belfast; Isle of Man; Dublin; Cobh; and Portland, England. 
However, while this was the initial schedule for our voyage the itinerary ended up changing halfway through due to unforeseen circumstances. 
Our ship, Norwegian Star
Image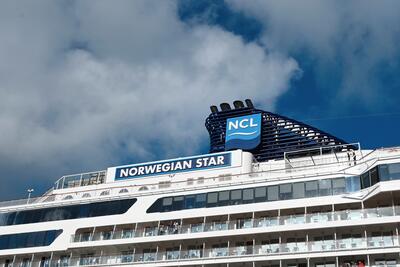 Norwegian Star is the first of two ships in Norwegian's Dawn Class of vessels. This ship is smaller than some of their newer ships. Overall, however, we really liked it! 
At over 20 years old, Norwegian Star reflects her age in some of the design elements throughout; however, we thought that the 2021 refurbishment was quite successful and has really brought this old ship up to speed and looking great for future sailings. 
The ship was very clean and had some great venues to explore. One our our favorite features was the six complimentary dining locations onboard. This is more than the average Norwegian Cruise Line ship, and we thought the many complimentary food locations were a great perk onboard. Two of our favorite dining locations were the Ginza and Versailles restaurants. 
Read more: 19 things I loved and hated about a 20 year old cruise ship, NCL Star
The weather started out great in London
Image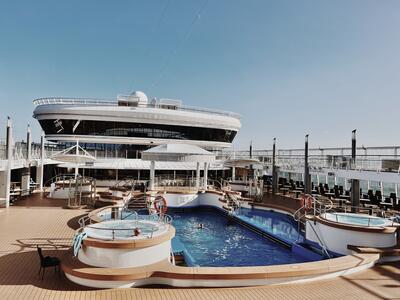 We decided to fly into London a day early before our cruise to ensure that we would make it to our cruise in time in case there were any flight or travel delays. From London, we took a train to the Southampton cruise terminal. 
Our day and a half in London surprised us with the weather. We had packed plenty of raincoats and umbrellas, fully expecting it to be very rainy in the United Kingdom. However, our time in London was greeted by mostly dry and rather warm weather. Once onboard Norwegian Star, we sailed north and headed for Edinburgh, Scotland, the first of three Scotland ports we were scheduled to visit.
Image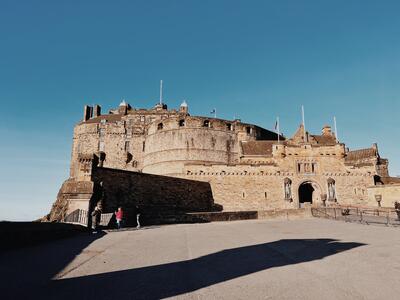 We were very lucky to have beautiful sunny days while we sailed around Scotland! This is a rarity, and we were excited to have caught such great weather in Scotland during the fall. 
While it was chilly outside and we definitely needed sweaters and scarves, the sunshine made the scenery beautiful and made our stops at these ports extra special. 
Image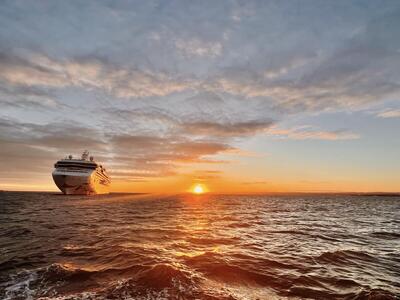 One of our favorite memories from our visit to Edinburgh was the sunrise tender we took from the ship to the harbor. We were able to get on the very first tender boat, and we were rewarded with a stunning sunrise over the waters of Edinburgh! 
There is something pretty magical about the fall sunrises in Scotland, and some of these memories made a visit to the United Kingdom during this time of year very worth it! 
While we got lucky with some incredible weather during our Scotland ports, things were not what they seemed and soon took a turn.
Image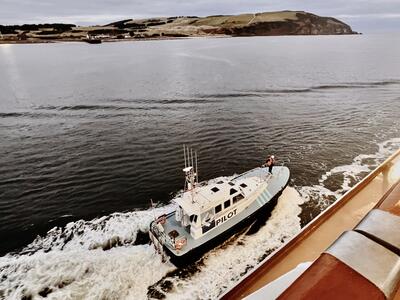 Most of my cruise experiences have been in the Caribbean and Mediterranean. Both these seas are usually relatively calm, so I was unprepared for the rough seas we would experience around the United Kingdom. 
On this trip, we were a group of four traveling together staying in two separate staterooms. One stateroom was located at the very back of the ship, with the second stateroom at the very front of the ship. These locations proved to be, unfortunately, less-than-ideal during rough seas, and I got a good look at why booking a stateroom in the middle of the ship can be advantageous. 
During the second night of the cruise, as we sailed toward Edinburgh, we were met with some extreme waves and wind which caused our ship to aggressively rock up and down. Our friends staying at the front of the ship got no sleep that night and said they experienced extreme sensations of falling, as well as loud sounds as the ship crashed over the waves. 
Image
At the back of the ship, we experienced less extreme feelings of rocking and turbulent seas but did still experience the rockiest night at sea that I have ever personally had. The location of our Inside Guarantee Staterooms definitely reflected their affordable price this night of our cruise. 
That being said, after this particularly rough night, the seas did get smoother for the rest of our cruise. The morning after the rocky night, the Captain of the Norwegian Star made an announcement giving the crew and passengers an update. 
The Captain informed us that the ship traversed up to 18-foot wave swells and hurricane-force winds the night before reaching Edinburgh, which caused the extreme movement that could be felt all over the ship. 
Image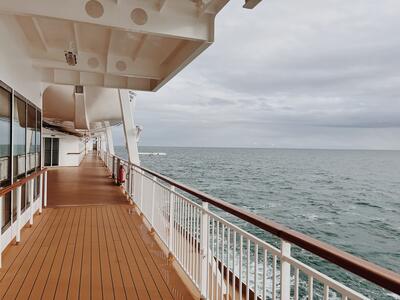 I am not someone who experiences motion sickness. Luckily, the rocking did not bother any of our travel group too much apart from the lack of sleep that second night. 
Pros to visiting the United Kingdom in the fall
Image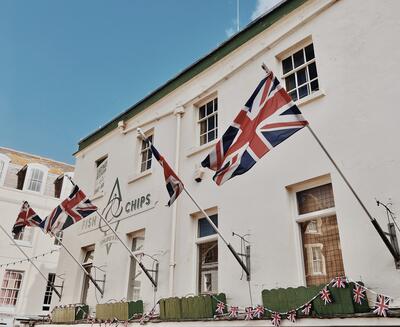 The missed ports were certainly a disappointment; however, some aspects of our cruise made sailing during this time of year seem advantageous. 
We noticed that throughout our whole journey there seemed to be fewer people out and about, and the amount of tourists at each port was far less than what can be expected in the summer and spring. 
This was definitely an advantage to cruising Europe in the off-season. For example, we visited several sites that can often be swamped with tourists, such as Edinburgh Castle, Culloden Battle Field, and Titanic Belfast Museum, and while there were people at these famous sites, it was far less busy than during the peak season.
Image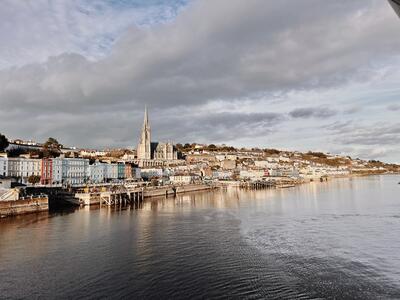 In the fall and winter, prices across Europe and the United Kingdom tend to drop, and things are more affordable. From hotel room costs to transportation fees and the cost of meals, travelers can find some great deals during the fall and winter in the United Kingdom. 
Along this line, many cruise sailings are much cheaper to Europe. That is how we found this particular itinerary at such a good price. If you are willing to brave the cold, you may luck out and find a great-priced cruise. 
Image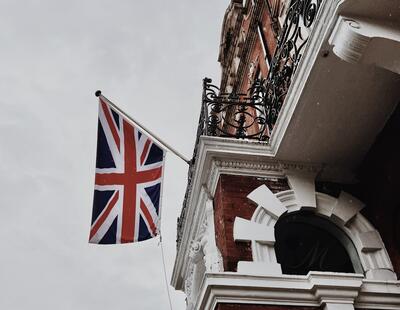 It was very interesting because even though we had two ports cancelled due to a storm, the days that we did get to dock and explore ashore were exceptionally beautiful. It hardly ever rained during our days in Scotland, Ireland, and England, and we by far saw more sunshine than rain on our trip. 
I recognize that this could be a rarity, and we felt very lucky to have been able to experience the soft autumn sunshine in these great destinations. There is something really special about being bundled up in soft scarves and jackets exploring a beautiful European city amongst the fall-colored trees and cozy cafes with friends! 
If you are someone who enjoys fewer crowds, more affordable prices, and likes the coziness of cooler weather, then I personally think that cruising to the United Kingdom in the fall is a must!
Would We Do This Again?
Image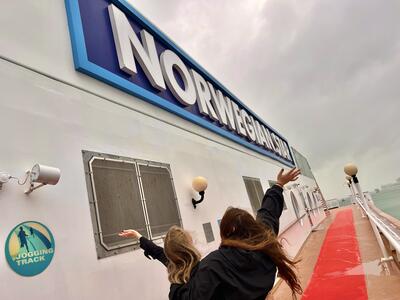 Unfortunately, adverse weather is something that must be considered when booking any cruise! 
We felt that Norwegian Cruise Line did the best that they could to make up for the missed ports and that there was nothing they could have done better to make the trip right. I will say that if you are someone planning a dream trip to a must-see destination, you may want to consider booking a cruise either during the summer or when the weather is the best and most reliable.  
Additionally, if you are someone who is easily affected by turbulent seas or motion sickness, you may want to consider booking a cruise to the United Kingdom during less stormy seasons.
Image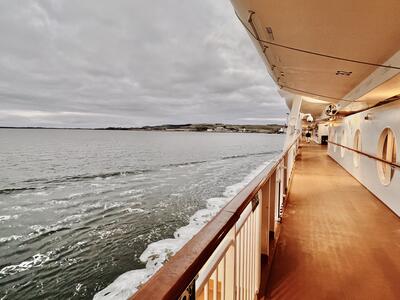 We had a wonderful cruise onboard the Norwegian Star to the United Kingdom, and I personally would definitely do it again! This trip was very special, and we walked away with some great memories. 
Of course, there are many factors when it comes to planning any cruise vacation; however, I would absolutely cruise to the United Kingdom during the autumn season again.