No one wants bad weather on a cruise, but sometimes it does happen, and you may encounter a day full of rain or choppy seas. 
Image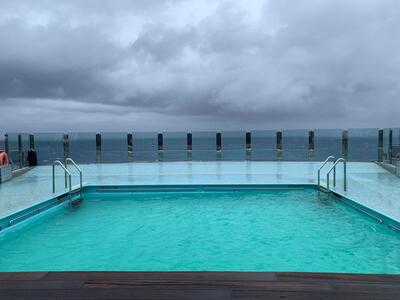 Don't despair, though; you are still on a cruise with plenty of great food and entertainment options. Whether it's a rainy day, colder than expected temperatures, or a lot of wind, there are still tons of ways to make the best of the situation. 
Modern cruise ships have endless activities and fun things to do, so you won't be bored. There are also plenty of ways to enjoy a port day, even while battling the elements. 
Here are our top 25 suggestions to make the best of challenging conditions and still have a blast on your cruise vacation. 
1. Pack options 
Image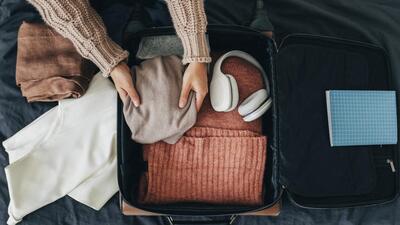 Even pre-trip, you can do a little planning which will help things onboard if you happen to sail into less than desirable weather. 
It is always advisable to include a compact umbrella that can easily squeeze into your bag when going onshore. Another good suggestion is a rain poncho. These are small items that don't take up much space in your suitcase. Dollar stores are often a good place to get them, along with the other must-haves for your cruise vacation. 
Depending on the location of the cruise, layers, including an external waterproof jacket, can be helpful, especially for cruises to Alaska. Don't forget about shoes! Include footwear that will keep you comfortable and dry all day long. 
2. Keep an eye on the weather 
Image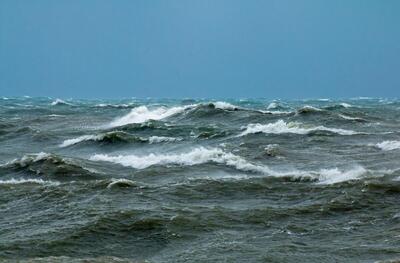 Weather in the Caribbean can change on a dime. One moment it looks like a biblical flood, then in the blink of an eye, the sun breaks through the clouds, and all is good. Many tropical forecasts often show a chance of rain, yet they never materialize or happen on one small part of an island. If you can, it is always best to listen to local forecasts, as they tend to be more reliable. 
When in doubt, grab your umbrella when heading out for the day. And, if there is a break in the weather, make sure to take advantage of the clear skies to pop into port or do your favorite activity on the ship.
3. Listen to announcements
Image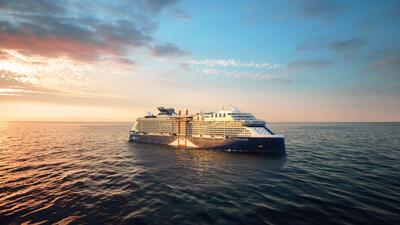 Oftentimes, you won't know until the last minute if the weather will be a problem for your day in port. The captain or cruise director will make announcements to let passengers know the situation and what, if anything, has been canceled. Sometimes this means missing a port, heading to another destination, or an extra sea day. 
Keep an eye out for new activities, sales, and other deals the cruise line puts on in these cases. The cruise line app, or hard copy of the daily schedule, will provide essential details and what they have added to make up for the bad weather.
4. Watch a show   
Image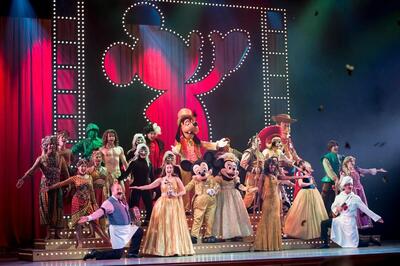 If you do happen to end up staying on the ship or inside for the day, there are lots of entertainment options on cruise ships. This can be a great time to listen to a band or catch a show that you've been wanting to see.  
Comedy shows, illusionists, famous Broadway musicals, or original productions are all common performances. Carnival is famous for its sea version of Family Feud Live. MSC Cruises has recently launched a partnership with Guinness World Records for family-friendly shows that gets the audience on its feet. Disney Cruises, of course, offers numerous character experiences, such as Star Wars and Marvel. Norwegian Cruise Line and Celebrity Cruises both offer Deal or No Deal. Royal Caribbean even has ice shows on its newer ships.
5. Do some traditional cruise ship activities 
Image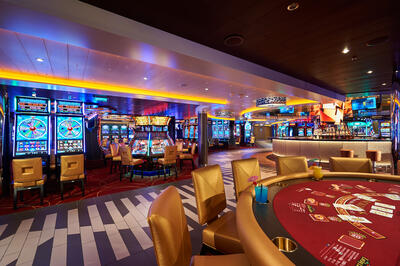 Bingo and trivia are among some of the most popular activities to do on a cruise, and most itineraries have them daily, regardless of the size of the ship. Even more, fun is video and music trivia, something the whole family can be part of at no extra cost. Bingo is another everyday activity onboard, with a chance to win some great prizes, but at an added price.
How about an art auction or try your hand at the casino?  Want to learn to dance, or is karaoke more your thing? These are all fun activities that can help pass the time and are a great way to learn something new. 
6.  Be young again 
Image
Many cruise ships have indoor facilities, with activities like bowling, ping pong, foosball, bumper cars, laser tag, indoor skating, escape rooms, and much more. Do keep in mind that many activities require shoes that lace up, so make sure to include the proper footwear when you pack. 
Onboard arcades are becoming increasingly popular, with a whole host of virtual reality games and simulators, for fun at any age. While many of these are extra, it may be worthwhile, especially on a rainy day. See if your cruise line has a daily pass, which may be cheaper if you end up spending hours at the arcade.
7. Play some games 
Image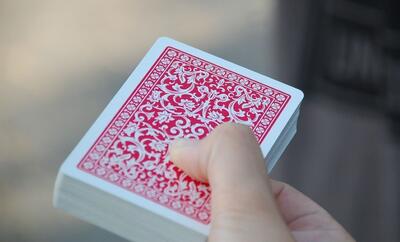 Low-tech options that you also may want to consider are cards. Some cruise ships still have card rooms, as many people enjoy games or other popular activities such as dominoes or mahjong. Crosswords and sudoku are other popular pastimes that are perfect if you want some solitary activities. 
All these can be purchased cheaply at a local dollar store. A great item to throw in your bag for any delays along the way – even at the airport. 
8. Relax at the spa 
Image
What better way to chill out on a rainy day than head to the spa for a relaxing massage, pedicure, facial treatment, or just sweat out your worries in the sauna. Cruise lines offer a wide variety of spa treatments and services at extra cost. But if your shore excursion is canceled, it may be a good way to go. You can also get your hair done, maybe a couples massage? See what is offered. 
Don't forget to check your stateroom benefits. Some types of cabins, notably suites, can have complimentary access to the thermal spa and additional discounts on spa packages. This can be in addition to any specials the cruise ship offers throughout your sailing. 
9. Bring along seasickness meds
Image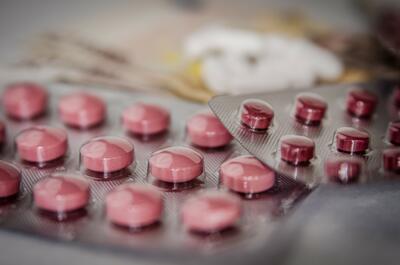 Another downside to bad weather is that the ship may sway a little more than usual.  Some people may not be prone to seasickness on a regular voyage, but a rocky sailing may leave them feeling ill.
While ships do have some onboard medicines, it is best to bring your own supply. Patches, wristbands, and Dramamine are all popular remedies that many cruisers have found to be successful in mitigating the side effects of adverse sailing conditions, in addition to simple things such as drinking ginger ale and staying well hydrated. Hint: alcohol is not good for hydration. 
10. Indulge in a nice meal 
Image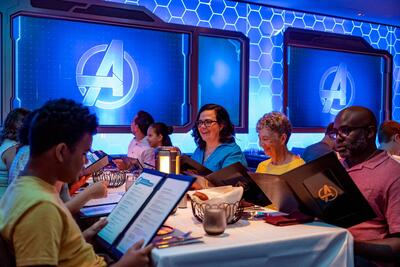 On a recent cruise, our rainy day meant 20% off a la carte items at specialty restaurants. What a relaxing way to spend the day and try out some new food or revisit favorites like sushi, teppanyaki, Italian, steak, and seafood.  
Although many people don't think of it on a busy port day, a rainy day is a great time to venture to the main dining room for breakfast. Indulge in a leisurely brunch, avoid the buffet, and enjoy the luxury of being served. Even better, have your breakfast delivered to your room and savor your favorites, like pancakes and custom omelets, in the comfort of your pajamas. 
11. Watch a movie 
Image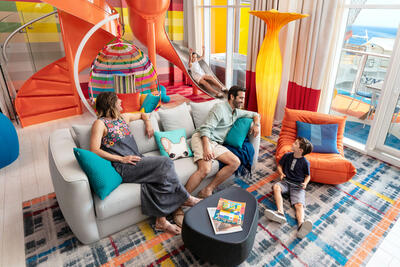 Another fun in-cabin activity is movies. Most cruise ships screen complimentary movies as part of their entertainment offerings. A perfect rainy-day activity. Or alternatively, you can watch an on-demand movie in your cabin. Some cruise lines offer a selection of free, on-demand movies; just make sure you know before ordering.
It is always a good idea to download movies from your favorite streaming service ahead of time, so no need to worry about wi-fi and any streaming issues. Get your pajamas on, grab some snacks, and enjoy!
12. Learn something new 
Image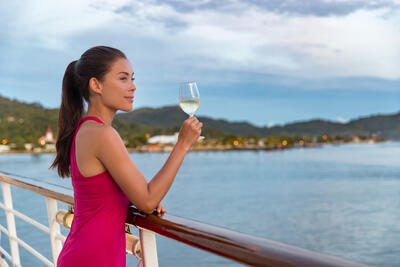 Another wonderful thing about cruising is the opportunity to learn a new skill or attempt an activity you have always wanted to try. There is an extensive range of classes offered on cruise ships. Wine or whiskey tasting, port lectures, sushi making, glass blowing, dance lessons, health seminars, art appreciation, painting, and even napkin folding. The list is truly endless. 
Many people love to attend a captain's talk and learn about the ship, ports, and all the adventures that come from life at sea. Cruise guests always appreciate listening to tales from the cruise director and how they keep thousands of people entertained every day of a cruise. 
13. Go onshore
Image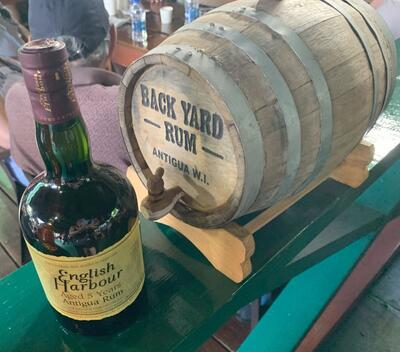 Many cruisers decide to brave the elements and go onshore anyway. Before heading out, it is worthwhile to see what activities are available that may be of interest to you and your traveling party. Maybe a pub or restaurant to try out some local specialties. Shopping is another favorite pastime, as well as visiting local museums, food tours, and other tourist attractions. 
In the Caribbean, there are a surprising number of museums, especially pirate-themed ones in Nassau and St. Thomas. Rum and tequila tastings are other popular excursions. In Europe, the options are endless, with so many famous activities and places to visit. 
14. Shop 'til you drop 
Image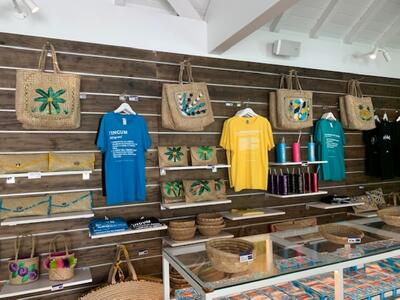 Speaking of shopping, most ports offer locally made souvenirs. Items such as rum, spices, jewelry, straw hats, bags, tequila, and vanilla are common purchases. Not only do these make great gifts for those who were not fortunate enough to cruise with you, but often you can get great bargains on regional products. 
If you stay onboard, you often see sales during your cruise. Don't forget to fill out the chance to win free merchandise or jewelry. Duty-free shops also provide some great prices, although you won't be able to enjoy your goodies until after the cruise. 
15. Have fun in the water
Image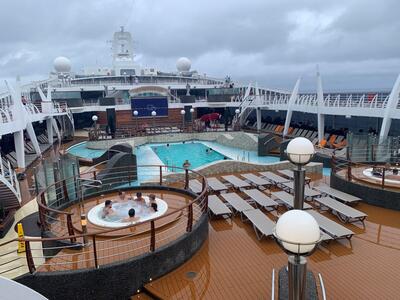 Unless there is lightning, why not enjoy the pool? You're going to get wet anyway. It's also a nice time to hop in the hot tub, as crowds tend to be much lower. Why not try out your favorite slides or waterpark with far fewer guests around? 
Many cruise lines have ships with covered areas, such as pools, that you can take advantage of on a rainy day, and it can be much better than sitting inside. Explore the ship and see what you find. 
16. Do a scavenger hunt
Image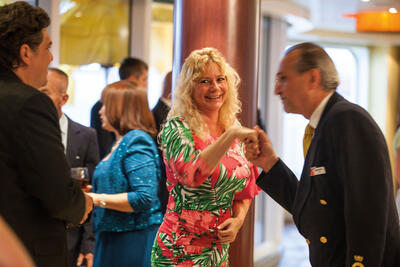 Another fun cruise ship activity is a scavenger hunt. If you are not sure where to start, there are numerous pre-made lists online, or you can easily create your own with a ready-made template. 
Favorite items include a picture with the captain, an empty pool or deck chair, cruise merchandise, a signature cruise cocktail, spotting a seagull, or a floatation device. The list is endless. There are hundreds of pre-made lists online, or you can get creative with a template and customize it to your family, friends, itinerary, or ship. 
17. Catch up on your reading 
Image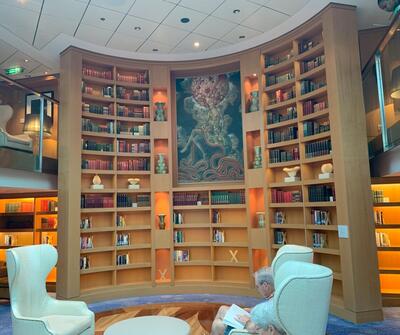 For many people, finding an excellent, quiet spot and curling up with a book is a heavenly way to pass a day. Many cruise ships have a library onboard, such as Royal Caribbean and Celebrity, where cruisers can find relaxation in a calm environment. MSC guests enjoy free access to magazines and newspapers through PressReader.
If you are a fast reader and need a lot of reading material, you can download items ahead of time to have a full selection while onboard, and many libraries will let you borrow electronic copies of books as part of your membership. Another option, check out the Facebook group for your sailing to see if anyway wants to swap books. 
18. Change plans 
Image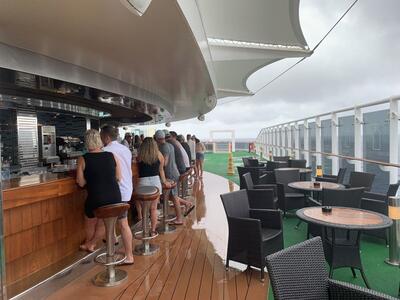 Some excursions will not be canceled for rain alone, so check to see if your tour is going. If you haven't booked anything, see about a last-minute bus tour or local guide that can give you a tour instead of a beach day. 
Make sure to read the cruise line's cancelation policies before you go. If you miss a port or the cruise line cancels your excursion, you are entitled to a refund, which often comes in the form of onboard credit that you will want to use up before the end of your cruise. You may want to use this for another activity, a meal, a massage, or any number of onboard services that have an extra charge. 
19. Take advantage of kids' camps 
Image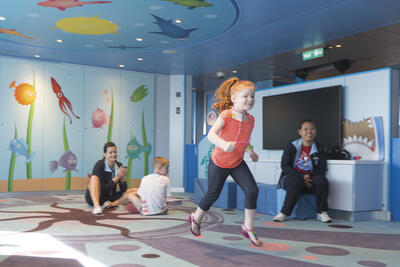 Don't forget about kids' camps! They are set up to entertain kids, and this can be a great time for adults to have fun at the casino, have a leisurely meal, or head to the spa on their own. 
Lego, arts and crafts, Xbox games, and cooking are some fun things your kids can do. Overall, the cruise lines do an excellent job keeping kids of all ages busy while onboard. Most programs for 3 and up are complimentary, so why not take advantage of this perk? Let them make friends and enjoy age-appropriate activities in a supervised environment while parents have fun.
20. Hang out in adult-only areas 
Image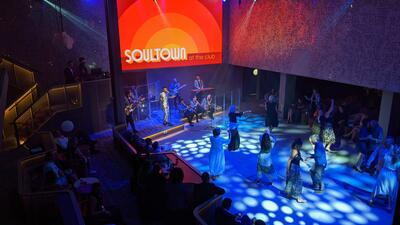 Most cruise ships have an adult-only section, a covered solarium, or a retreat area where you can get away and enjoy a little peace. Bring a book, magazine or simply drift off to the sound of your favorite music while relaxing for the day. 
For something more lively, head to the casino and try the slots or perhaps poker or roulette. Get your groove on dancing away in bars and lounges, or try a dance class. 
21. Explore the ship
Image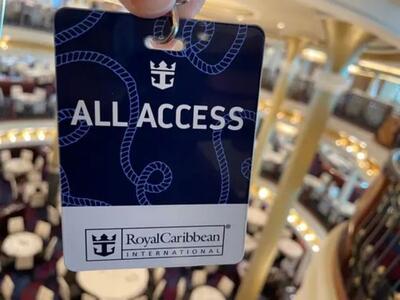 Another popular onboard activity is a ship tour. A great way to explore a massive cruise ship, especially the behind the scenes magic that keeps everything going.
Walk through a galley as chefs prepare the day's food, head to the bridge, and see how they navigate the seas, engineering, inventory, and laundry – it is amazing all that goes into keeping these floating cities working. These do book up quickly, so make sure to reserve early. 
22. Hit the gym  
Image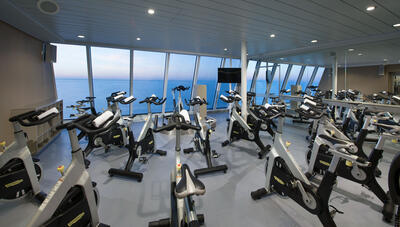 We all love to indulge while cruising. It can be hard not to overdo it with all the great food, snacks, and drinks both on the cruise ship and while visiting numerous ports of call. 
Take advantage of the bad weather and head to the gym, and work off some of those extra calories.  Most cruises offer free access to the gym. Do some cardio, lift weights, stretch, or whatever makes you feel good. Another option, sign up for a class; yoga or spin are often provided. 
23. Do your own pub crawl 
Image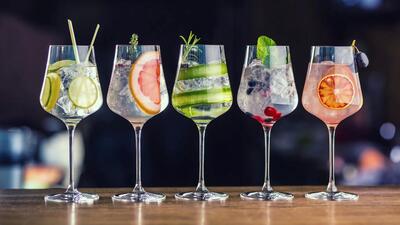 For those adults who may think it is fun, create your own pub crawl. This may negate all the progress you made a the gym, but what the heck? 
Cruise ships tend to have a wide range of bars and lounges, with varying themes and music, giving them their own unique vibe. Try signature drinks and catch up with friends, or make new ones. Even try out being served by a robot, such as the Bionic Bar, on many Royal Caribbean ships. 
24. Be patient 
Image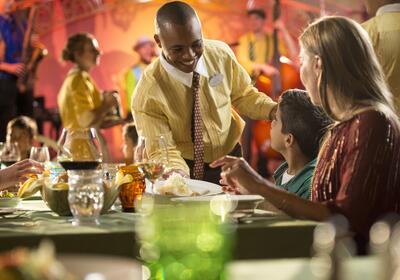 It is not always possible for a  ship to steer clear of the weather, and a missed port or rainy day can be stressful for passengers and the crew. Be kind to the staff, and others, as more people are on the ship. This will go a long way toward making everything better. 
If a port is canceled due to bad weather, excursions booked through will be refunded, and port fees. If he cruise ship docks, excursions may or may not be canceled, so best to understand what you are getting into. 
25. Book another cruise 
Image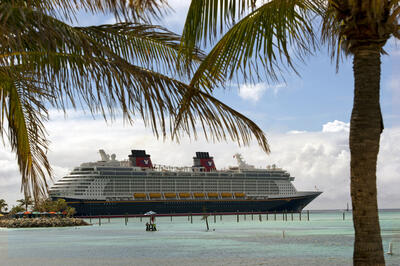 Many people book their next cruise while onboard. Don't wait until the last day to do this; take advantage of time on the ship to plan another fabulous cruise vacation. There are several reasons why you should consider booking onboard, such as ship credit. This can vary by cabin type, but you can easily get an extra $25/50 in credit or up to several hundred dollars for larger suites. Another major advantage is a reduced deposit on your next cruise. 
Other promotions can involve free or discounted drink and dining packages. Not only can you book for yourself, but most often, you can book a couple of rooms for friends or family. And if you aren't entirely sure what you want, consider an open booking, which will lock in your deposit and onboard credit amount while you have time to figure out what itinerary/sailing you want for your next cruise vacation.