When should you go on a cruise? There are a lot of factors that determine the answer to this question. Price, crowds, weather, excursions, and activities are all variables to consider in deciding what time of year to travel. 
Cruising has become increasingly popular, visiting hundreds of destinations worldwide, all year long. The best months to cruise vary by location, and for those who are flexible, scheduling the right time can make your cruise even better. 
If, for instance, you want to avoid large crowds, you might consider taking a cruise in October instead of July. On the other hand, if you are trying to cruise on a budget, you will want to consider sailing during shoulder season, as cruising during peak season sees an increase in base fares due to the demand. 
So, where to begin? Whether you want to sail to Alaska or Australia and everything in between, we are breaking down what you need to know.
Here is an overview of your favorite cruise destinations, along with our suggestions for the best time to travel for price, weather and all the fun activities you want to do while cruising. 
Caribbean 
January, May and September 
Image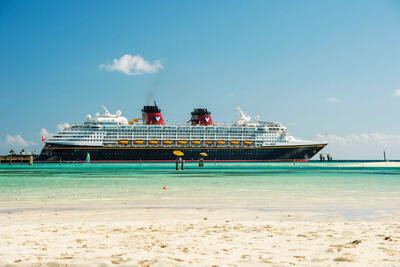 Cruising to the Caribbean continues to be the number one choice amongst cruisers, and the season extends well outside traditional winter months. It is actually a fantastic year-round destination! So what is the best time to go? 
To save some money on a Caribbean cruise, it is best to sail in off peak times such as January, May, and early fall. With kids back in school, there is less demand for cruising during these periods. A 5-night cruise onboard Carnival Sunshine, for instance, starts at $364 per person in May 2024. The price for the same cruise increases to $599 per person in July 2024. 
Early fall also corresponds to the height of hurricane season, but that does not mean you should not cruise during this period. Cruise lines do an excellent job monitoring and sailing around storms, so if you are flexible, this can be a great time to travel and save money. 
Image
Further south, the ABC islands -- Aruba, Bonaire and Curacao -- are actually below the hurricane belt and are rarely impacted by tropical storms, which is a good option to consider.
If you want drier, consistent weather, the winter months tend to have less rain and humidity. This is a popular time, though, and you can expect more people and crowds. The Caribbean is a large area with some variations in weather and temperature. In particular, the Bahamas can drop into the 70s in winter months for both land and ocean temperatures. 
Read more: What is the best month to cruise to the Caribbean?
Bermuda
May and September 
Image
Although many people think of Bermuda as a warm tropical Caribbean island, it is actually located in the North Atlantic, just about 650 miles east of North Carolina. Thanks to the North Atlantic Current, it enjoys beautiful weather with an average temperature in the 70-80s during the cruise season.
With cruises running from April to October, sailing at the beginning or end of the season (also referred to as shoulder season) sees the best deals and nicest weather. The island occasionally gets tropical storms during hurricane season but generally fares well.
In April, the island is warming up ad has an average temperature of around 72 degrees. Moreover, with water temperatures around the 50s, most people stay away from swimming during the early season. It is, however, one of the driest months!
Image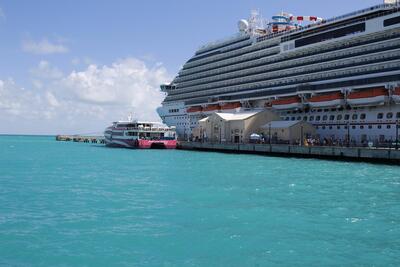 July through September have the hottest temperatures, making it the ideal time to take advantage of swimming at the island's famous pink sand beaches. It is also the perfect time to snorkel and dive on the numerous shipwrecks caught on reefs around the island. 
Beyond its beaches, Bermuda has plenty to offer, including world class golf, historical settlements, festivals, and gourmet cuisine, so regardless of when you go, there is plenty to do.
An advantage to many cruises to Bermuda is that they include an overnight stop, allowing you to make the most out of your time here!
When it comes to pricing, the earlier in the season, the lower the price. A 7-night cruise onboard Norwegian Joy from New York in May 2024 is currently priced as low as $799 per person. The same round-trip cruise jumps to $1,149 in July 2024. 
Read more: The best months to cruise to Bermuda
Alaska
April, May and September 
Image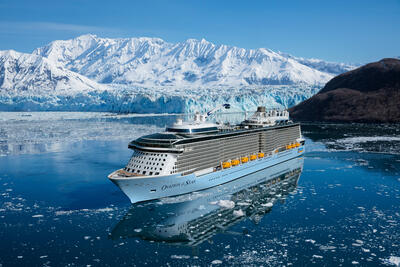 In recent years, Alaska has become an increasingly popular choice for cruisers wanting to explore the region's natural beauty and stunning landscapes. Alaska's cruise season is relatively short, generally from April to September. 
The best prices are found in the shoulder months; however, the weather is cooler, dropping into the 50s but varies depending upon the port.
July and August are warmer, with temperatures in the mid 60s, and more rain. This is a popular time to cruise to Alaska, so expect more crowds and higher prices. A 7-night cruise on one of Celebrity Cruises' newest Edge Class ships -- Celebrity Edge -- starts at $899 in May 2024. In July 2024, you could expect to pay around $1,200 per person, or about $400 more per guest!
Image
In terms of excursions and activities, many people visit Alaska for its incredible vistas and nature. For those wanting to see killer whales, May and June are the best months, whereas humpback whales are easiest to spot in June and July. The Northern Lights are best seen in September (note, though, that they are never guaranteed!). 
If cruising in the earlier or later parts of the season, some shore excursions, such as helicopter and boat rides, are often at risk for cancellation due to the unpredictable weather. 
Mexican Riviera
May, June, September and October 
Image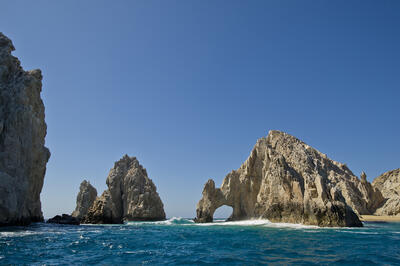 The Mexican Riviera encompasses a large area, and there is some significant variation in temperatures between ports of call, such as Cabo San Lucas and Ensenada. While the southern regions average in the 80s, peaking into the 90s in the summer and early fall, northern departures and ports can be cooler, especially in the winter months. 
If you are wanting warmer temperatures for your entire cruise, you will not only need to ensure that your cruise visits ports farther south, you will also want to consider cruising during the summer. Unfortunately, the hotter months are also the region's rainy season. 
For the best deals, cruise during the fall - September and October - along with May and June. This can also be the optimal time for whale watching, which is a popular activity. Hurricane season can have some impacts on the region, although not as common as in the Caribbean.
Image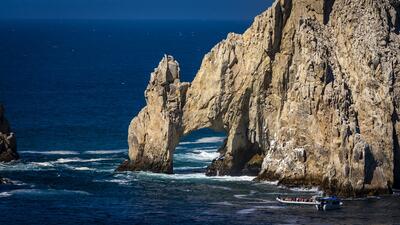 A 7-night Ensenada, Cabo & Vallarta on Royal Caribbean's Navigator of the Seas starts at nearly $1,000 per person for sailings in July 2024. In September, however, you can snag a rate for around $550 per person. Even cruises in May 2024 are not as expensive, starting at $670 each. 
Busy vacation times like Christmas and spring break are in high demand, translating to higher prices. With plenty of land-based tourists during these weeks, there are more crowds and excursions can be more expensive. This is also the driest weather time of year, making it all the more appealing, and is great for outdoor activities – hiking, zip lining - and water-based activities like snorkeling and boating.
Mediterranean
May, September and October 
Image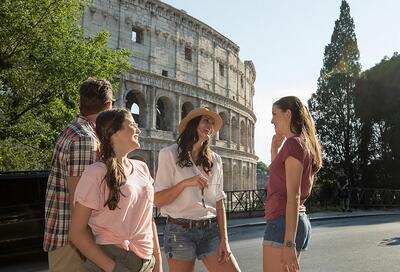 Touring the sun-drenched Mediterranean is another excellent choice for a cruise. The food, history, shopping, and scenic landscape draw many each year, with the primary cruise season running from April to November. Note that European cruise lines sail this region year-round; however, many North American based cruise lines only deploy ships for a limited time each year. 
Since the vast majority of cruise lines do not sail in the Mediterranean during the winter months, you can expect fewer crowds and lower fares. A 7-night cruise onboard MSC World Europa in January 2024, for instance, can cost as little as $499 per person! Note that if you opt to cruise during holiday weeks, you will see an increase even crowds, even just at the ports of call for those who are taking land-based vacations! 
For the best prices, travel in early spring or fall, where the temperatures can be in the 70s and 80s. This can be ideal weather to explore many historic sites without waiting in lengthy lines for many famous attractions such as the Vatican.
Image
July and August can see hot, sunny weather into the 90s, a great time to explore the many beautiful beaches and boating. Summer is busy in Europe with many land based travelers and Europeans taking summer holidays, so traveling during this time can take a little more planning, especially if you want good deals on hotels and flights, which can be in high demand.
You will, however, have more variety when it comes to cruise line, ship, and itinerary. If staying loyal to a particular cruise line or sailing on a ship with specific amenities is important to you, you will enjoy cruising during the summer months once deployment has reached its peak. 
Read more: Best time to cruise the Mediterranean
Northern Europe
May, June and September
Image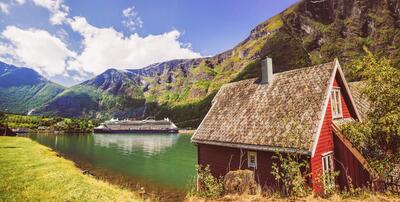 Cruises that visit the UK, Baltics, and Scandinavia are great options for incredible scenery and historic sites. Typically, the Baltic and Northern European cruise season runs between April to October, although some cruises run all year long. 
Early spring and fall can provide the best prices, but the weather can be in the 50/60s or lower, with some rain, depending upon the itineraries. If you opt to cruise during this time, you will want to ensure that you pack properly. You will not need those sundresses and shorts like in the Caribbean! 
A 7-night roundtrip Norwegian Fjords cruise onboard Sky Princess from Southhampton in July 2024 costs $1,379 per person. If, however, you were to cruise in May 2024 onboard Caribbean Princess, you could go on a 14-night Icelandic & Norwegian Fjords cruise for only $430 more, or $1,809 per person. 
This drastically reduces the daily cost of the cruise vacation! Despite the latter trip costing more, the daily breakdown is around $130 per night. With the cruise onboard Sky Princess, you would be paying just about $200 per person, per day!
Image
Likewise, this is also the time in which you will encounter fewer crowds, both onboard and in port!
Summer brings the warmest and driest weather. This is also an opportune time to visit the Norwegian fjords. Due to the northern position, summer months will have sunlight almost the whole day with the famous  "Midnight Sun," or 24-hours of continuous daylight. 
Canada and New England
May and October 
Image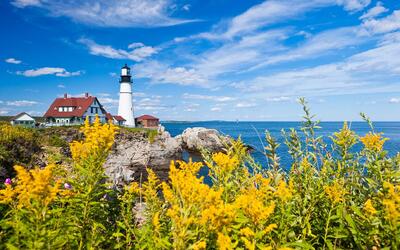 Maine and Eastern Canada are well known for their incredible nature, views of the Atlantic Ocean and plenty of seafood. The cruise season runs between the months of May through October, although many ships will visit in late summer to early autumn.
To get the best price for a Canada/New England cruise in May or October. There are rarely sailings beyond these timeframes due to cold weather and the chance of snow or rain. 
A 7-night Canada & New England Discovery onboard Holland America Line's Volendam, for instance, is priced around $779 per person for May 2024 departures. The same itinerary increases to about $1,300 for sailings in September 2024!
Image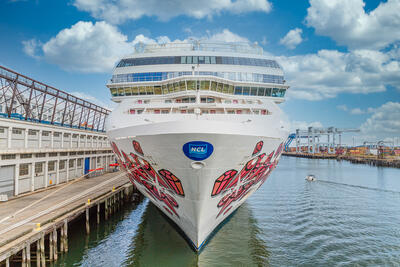 One of the best reasons to visit this area in the fall is the spectacular fall foliage, with brilliant colors of red, yellow and orange. This, in combination with a number of autumn harvest festivals, can make for a unique cruising experience. Note, though, that you can expect more crowds during the height of the fall foliage. 
Summer months are filled with festivals and plenty of outdoor activities, with pleasant temperatures in the 70s and occasionally 80s. Endless lobsters, mussels and scallops, along with Maritime charm, makes for an unforgettable cruise experience. Likewise, cruising during the summer months increases your chances of seeing marine life, such as humpback whales. 
Canada & New England cruises are great trips to plan an extended pre- or post-cruise stay in, as many of the departure ports -- like Boston, New York, etc. -- offer a lot to see and do.
Australia and New Zealand
February, March and November 
Image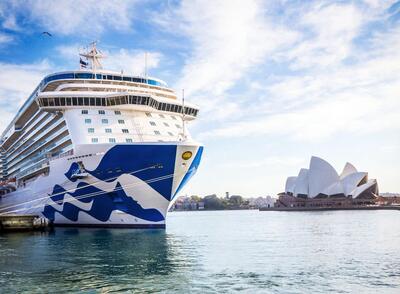 Being in the Southern Hemisphere, the seasons in Australia are flipped from a North American perspective. In terms of price, the winter months, which are June to August, have the most favorable rates, but they can dip down into the 60s and 70s depending upon location.
Currently, a 7-night South Pacific Cruise on Royal Caribbean's Quantum of the Seas costs as low as $478 per person when sailing in March 2024. If, however, you want to go in January when the temperatures are warmer, you will be paying closer to $770 per person. 
Summer months, especially December and January, are the highest in demand and are priced accordingly. March and April are the height of typhoon (hurricanes) season and can see some turbulent weather and oceans. The peak summer months can be particularly hot in Australia, reaching well into the 80s and 90s with a low risk of rain. 
Image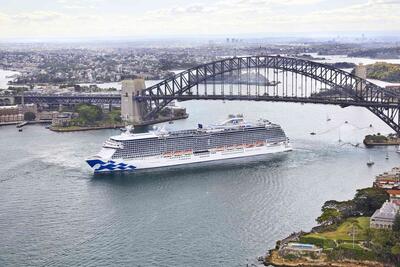 For activities and excursions, November through March is ideal. Cruisers can explore the iconic Bondi Beach in Sydney, wine country, incredible nature, and of course, the famous Great Barrier Reef. 
If you do not want to travel during a busy time, avoid Christmas and New Year's. Not only are these cruises more crowded, they see an increase in pricing, too. Another holiday to prepare for is Australia Day in Sydney, especially if your cruise departs from here. While the cruise itself may not be impacted, your will find large crowds in Sydney. 
Hawaii
May and September 
Image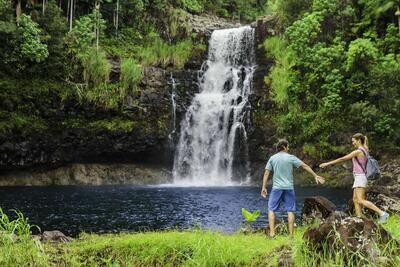 Hawaii is a popular destination for cruises, especially given its warm weather, with temperatures in the 80s much of the year.
Unlike cruising to the Caribbean, winter is the rainier season, and summer sees the least amount of rain. Despite this, winter is peak time for cruises to Hawaii, along with many land based vacationers. This is also an ideal time for nature lovers as thousands of humpback whales visit the waters around the islands as part of annual migration patterns. It is also a great time to explore the lush terrain of Hawaii, including its legendary waterfalls, beaches and epic surfing waves.  
Image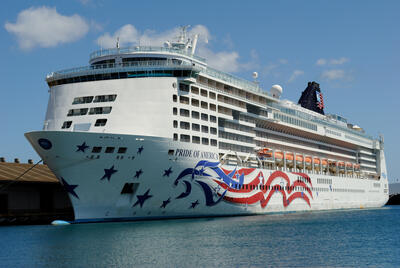 If you want the best value for your money, cruise in May and September. May is particularly lovely after the rainy season when the islands are lush and breaking out in color from endless floral blooms. Summer months see an uptick in travelers, with many families taking the opportunity to visit during school breaks.
Sailing on Norwegian's Pride of America will cost you at least $1,649 per person if you cruise in early December 2024. Summer 2024 sees an increase in pricing, with the average cost for an interior stateroom starting around $2,000 per person. 
Note that the only mainstream cruise line that sails here year-round is Norwegian Cruise Line. Other cruise lines offer both one-way and round-trip cruises to Hawaii at other points throughout the year. 
Panama Canal
Image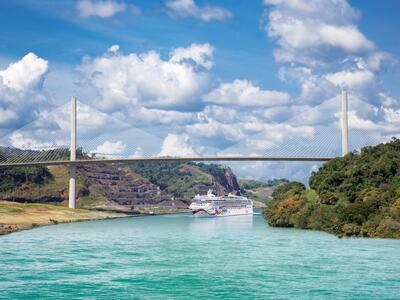 Sailing through the Panama Canal is a once-in-a-lifetime trip for many cruisers. The 51-mile waterway that connects the Atlantic and Pacific Oceans is an incredible feat of engineering. 
The typical cruise season extends from September to April, meaning that most of the season falls outside of the region's rainy season, which ends around November. 
Not all cruise lines, however, offer voyages throughout the entire Panama Canal cruise season. Royal Caribbean, for instance, is only offering voyages in April, September, and October of 2024. On the other hand, you can find more sailings on Norwegian Cruise Line, who is sailing through the Panama Canal January, February, March, April, October, November, and December 2024. 
Image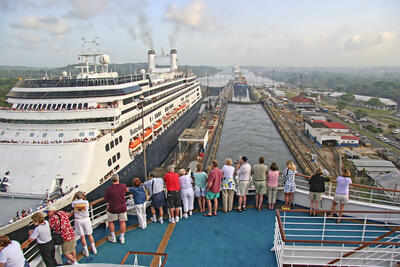 Throughout the months of November to April, the weather is usually pretty favorable. The average day will be sunny and dry, with temperatures averaging around the mid- to upper-80s. 
Since these cruises are often over one week, they can be more on the expensive side. A 15-day cruise on Norwegian Encore in January 2024, for instance, costs $1,399 per person for an inside cabin. You can, however, find sailings for less than $1,000 per person, too. Norwegian Cruise Line is offering a 9-night sailing onboard Norwegian Gem in December 2024 for $949 each!
Transocean voyages
April, October and November  
Image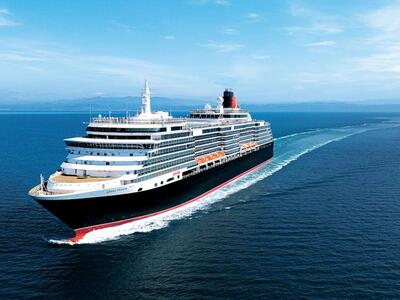 For those cruisers who enjoy a longer itinerary, transatlantic or transpacific sailings can be a great option. Cruise lines move their ships in between seasons in preparation for the next set of cruises and let cruisers tag along for some of the best value sailings around.
A perfect opportunity for travelers wanting a relaxing, long cruise with a much lower cost per day. These cruises do not visit many ports, have many sea days and varying weather patterns as they sail across major oceans.
The window for these types of cruisers is relatively narrow and include early spring and late fall, depending upon the specific itinerary. Cunard, famed for its ocean liners, runs regular transatlantic cruises throughout the year. Winter has some of the best prices; however, the weather is certainly not as warm sailing across the Atlantic at that time of the year.
You will want to factor in airfare, though. You may find that the expensive one-way airfare to/from Europe negates the savings of the cheaper cruise fare.