A Disney Cruise sounds like the best of both worlds: the amazing library of the Walt Disney Company combined with a cruise ship vacation.  However, you might be wondering "How much does a Disney Cruise costs"?
Before you buy matching Mickey ears to wear onboard, here is an overview of how much a Disney Cruise costs.
Prices vary, but it's not cheap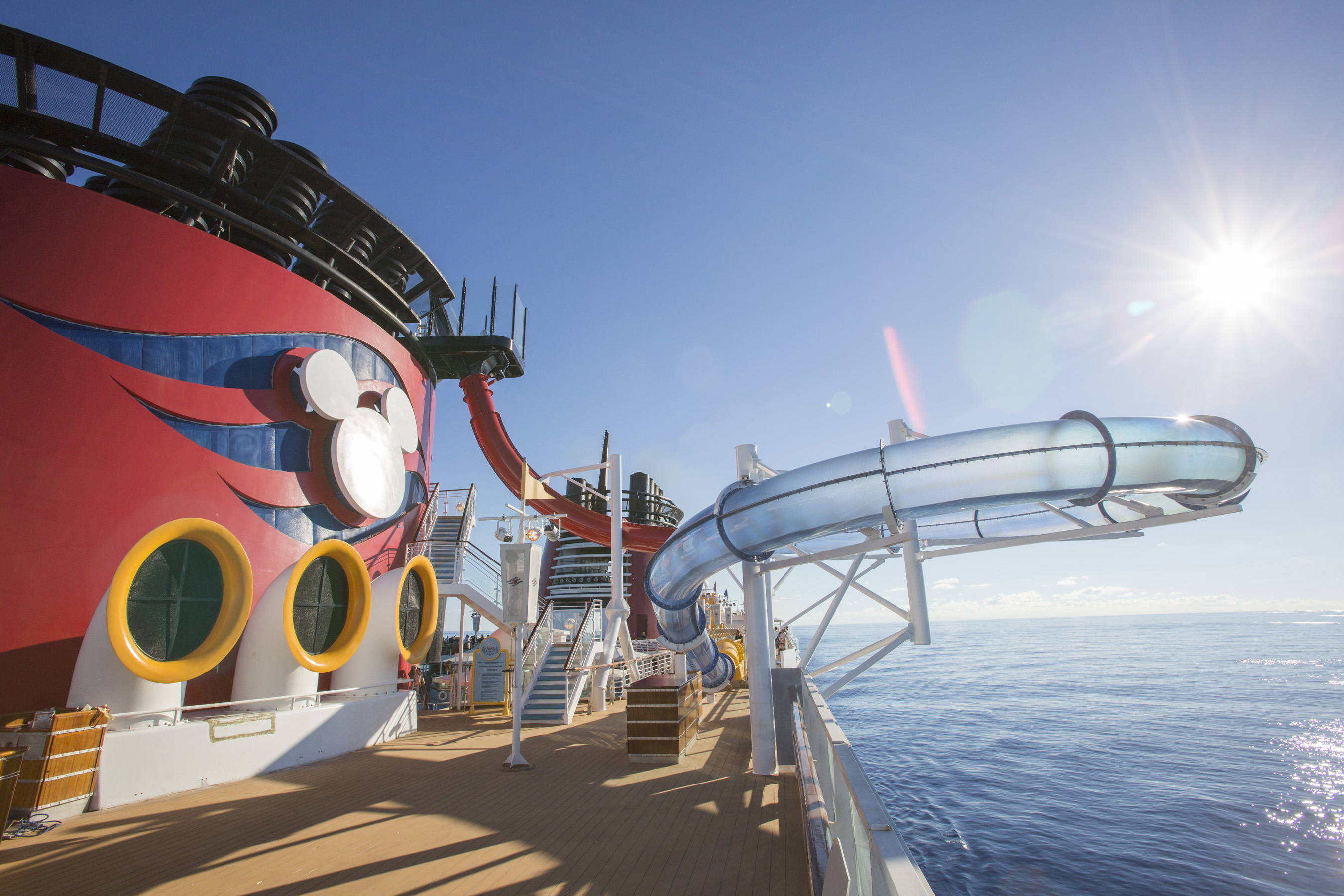 Just like any cruise line, Disney Cruise prices will vary from ship to ship, and sailing to sailing. In general, Disney is far from the least-expensive cruise line out there, so expect to budget appropriately.
Depending on the time of year, stateroom you choose, itinerary and ship you choose, the price can vary widely.
In order to give you a ballpark estimate of prices, here are some rough numbers but keep in mind the price for your vacation will vary.
3-4 Night Cruises are the shortest cruises DCL offers, but the prices are somewhere between $2,500 - $6,000 for 4 people in a stateroom. These short Caribbean and Bahamian sailings are very popular, and prices will bounce around considerably.
A longer 7-night Caribbean cruise will likely come in around $5,000 - $10,000 for a family of four.  If you are looking for the best value, these sailings will cost you less per-day than a shorter 3 or 4 nighter.
Alaska cruises are among the most expensive Disney Cruises available, with prices ranging between $6,000 - $18,000. Expect to pay higher if you want a verandah room because of the high demand for these rooms on Alaska sailings.
In addition, DCL sails in Europe, where prices will again vary between $6,000 - $17,000.  There are very limited Disney Cruise options in Europe because their European season is much shorter, so price shopping is limited.
Of course, if you book a Concierge level stateroom, you'll pay considerably more than you would if you pay for an interior or ocean view room. That being said, it comes with some luxurious perks! Think included wi-fi, a private lounge, priority embarkation and disembarkation, and upgraded amenities. 
What's included in your Disney Cruise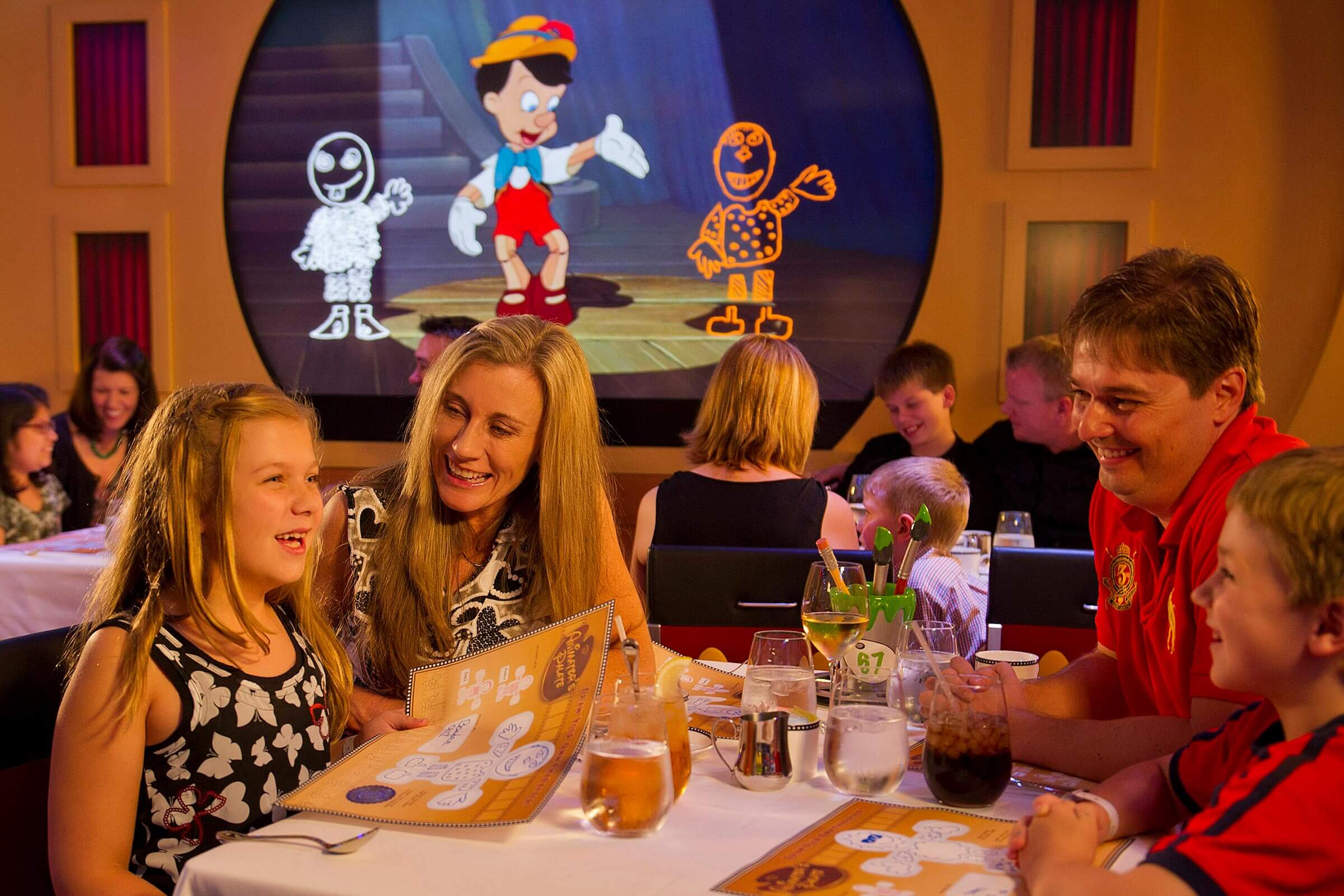 With those prices, you might want to know what you get for that price.
Your cruise fare will include much of what other mainstream cruise lines include, plus a few extras:
Stateroom cabin
Food, including most room service
Non-alcoholic beverages, including soda
Live shows
Character meets
Movies
Fitness center
Pools & hot tubs
Waterslides
Activities: mini golf, basketball courts, etc
Castaway Cay private island
Kids Club
Your cruise fare includes a good amount of value, although there are plenty of extras you should factor into your vacation budget.
While you could theoretically spend nothing more on a cruise, it is very unlikely that will occur.
Here is a look at what is not included in your cruise fare:
Transportation & accommodations before and after the cruise
Specialty dining (Remy, Palo, and Enchanté restaurants)
Alcoholic drinks & bottled beverages
Bingo
Packaged snacks
Select fitness classes
Spa and salon services
Shore excursions
Castaway Cay add-ons
Kids club for kids under 3 years old
Bibbidi Bobbidi Boutique
Royal Court Tea
Internet access
Calls around the world from the ship phones
Souvenir photos
Laundry
Gratuities
How to save money on a Disney Cruise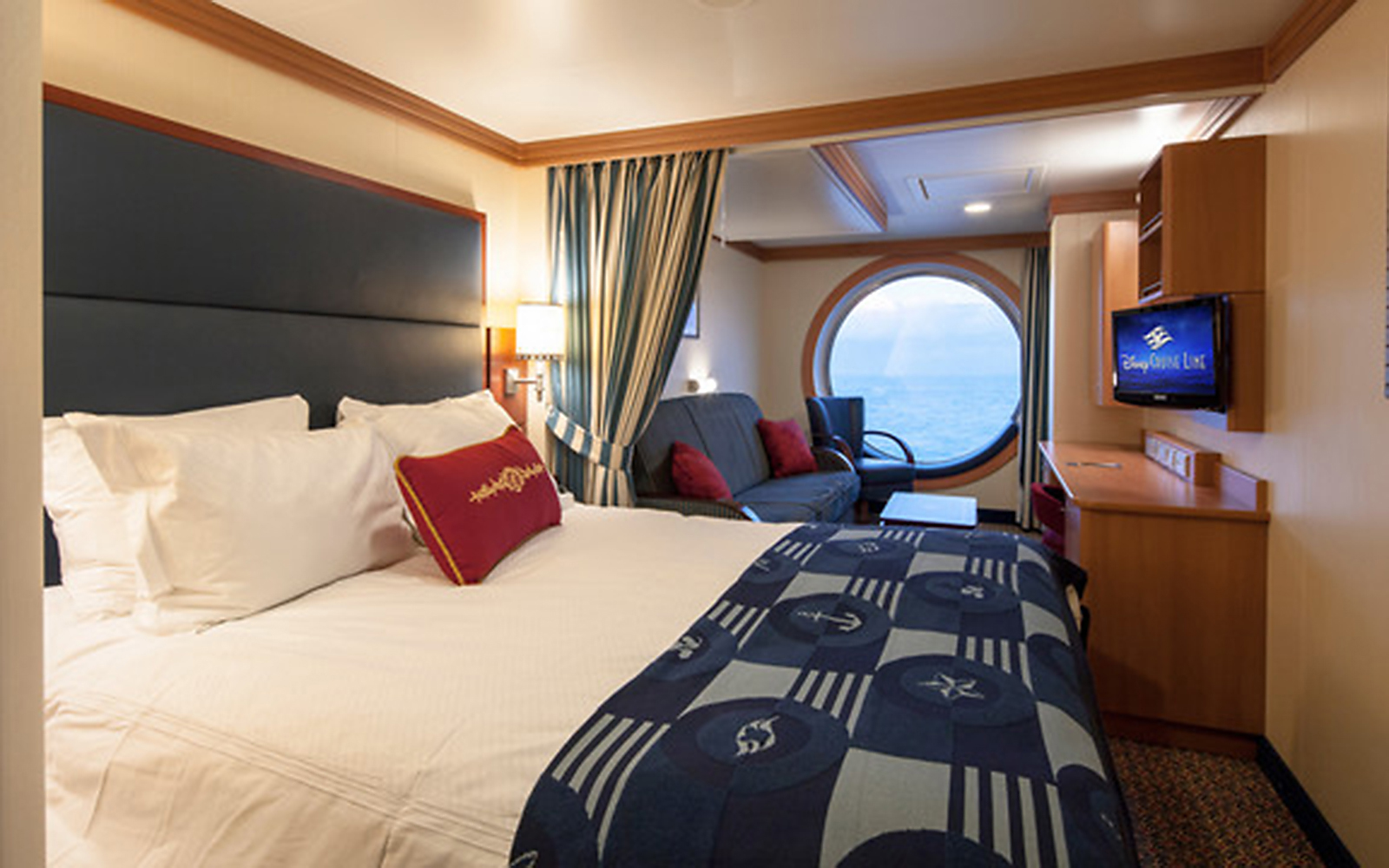 While a cruise on Disney isn't cheap, it doesn't mean you have to pay top dollar either for your vacation.
There are a few tried-and-true strategies for helping bring prices down to make sure a Disney Cruise is worth it.
Use a travel agent
One of the best ways to ensure you have the best price is to book a cruise with a travel agent. 
While using a travel agent for other forms of travel seems outdated, travel agents provide invaluable information and support for cruise vacations. Travel agents stay up to date with new offers, discounts, and can offer great advice on the entire cruise experience.
Look for special offers
Disney offers special promos and select discounts from time to time, so keep an eye out for special pricing.
There are residency discounts, military discounts and even better rates for Disney Vacation Club (DVC) members.
You can find Disney Cruise deals on a page exclusively for Special Offers (As of October 2022, they are offering specials for Disney+ subscribers!). 
Book early
If you want to get the lowest price possible, book a cruise as early as you can. You can net significantly lower prices by booking more than a year in advance. 
Ideally, book your cruise 18-24 months in advance to get some of the lowest prices.  Veteran DCL cruisers will book up rooms as soon as sailings go on sale to get those lower prices.
Book shoulder season
If you can avoid going on a cruise when kids are out of school, you will find lower prices.
Cruises over major holidays and the summer will see the highest prices Disney charges, because this is when families want to go on vacation and that drives up demand.
If you can go on a cruise in January, September, October or early November, you can find some excellent prices that might make the price justifiable. 
Book onboard
If you happen to be on a Disney Cruise and are itching to book your next sailing, rebooking onboard means you will get a 10% discount on the cruise you book.