MSC Cruises has grown to become one of the most popular cruise brands globally, competing against giants like Royal Caribbean, Norwegian and Carnival.
The story of MSC began with an Italian family and one ship. Today, that same family plays a critical role in the leadership of the largest privately owned cruise line and transportation group worldwide.
Although it has become a successful multinational business, it is still a family run business at heart. "We are a family company" is first among its core values, which define its culture and how they operate.
History
Image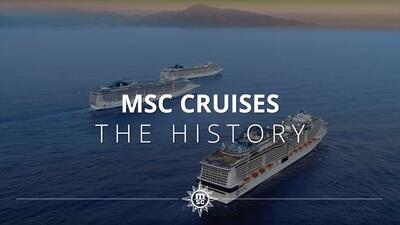 The Aponte family's entry into maritime commerce can be traced as far back as 1675 in the region of Sorrento, Italy, which was known for its seafaring activities.
Fast forward three hundred years to 1970, and we meet Gianluigi Aponte, a seaman and former bank teller setting out to follow the family tradition. He purchased his first cargo ship, Patricia, and soon after acquired another, which he named Rafaela after his wife. This was the beginning of MSC shipping.
In 1988, the growing business diversified into leisure cruising with the acquisition of three ships, Monterey, Rhapsody and Melody. MSC Cruises was now operational, functioning under the MSC corporate group.
MSC Group
Image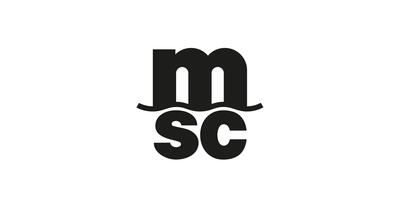 MSC Cruises is a part of the larger MSC Group, which has two main divisions: cargo and passenger. MSC Group moved its headquarters from Naples to Geneva, Switzerland in 1978. They currently employ 100,000 staff worldwide.
Cargo division:
MSC Mediterranean Shipping Company focuses on cargo and has grown to become the largest container shipping company globally, operating 600 vessels, sailing to 155 countries
Terminal Investment Limited is an investment group that manages container terminals
MEDLOG specializes in transportation and logistics, including inland solutions
Passenger division:
MSC Cruises is a leisure cruise company operating internationally
GNV is an Italian shipping company carrying both passengers and freight
SNAV operates ferry services between Italy and Croatia
Who owns and manages the MSC group?
Image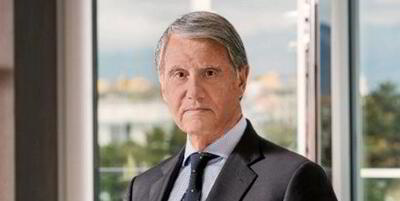 Today, management of the MSC Group is still primarily a family affair, with the Aponte family owning and running the business.  
Gianluigi Aponte leads the conglomerate as Group Chairman. His son Diego Aponte is Group President, while daughter Alexa Aponte Vago is the Group Chief Financial Officer. In a new strategy for the company, they recently brought in Soren Toft as CEO of MSC Mediterranean Shipping Company. He came from Maersk, their largest competitor.
MSC Cruises is led by Pierfrancesco Vago, who is currently Executive Chairman. He is tasked with the continued growth of the business, new ship construction, and the development of Explora Journeys, its luxury cruise brand set to debut in 2023. He is the son in law of founder Gianluigi Aponte and is married to Alexa Aponte.
The business of MSC Cruises  
Image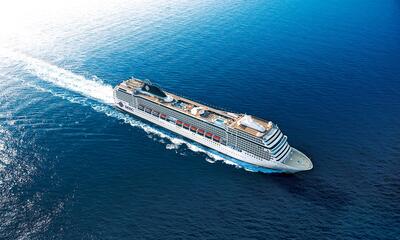 Starting in the early 2000s, MSC Cruises began an aggressive growth strategy with a €5.5 billion investment in ship construction. As a result, they currently have 19 ships in their fleet, with two more due later this year.
Their successful value proposition leverages their ability to offer cruisers new ships and amenities at competitive prices. The results have been good. They are ranked as the third largest cruise brand, leading in market share in Europe, South America, Southern Africa and the Gulf region.  
2020 began a year of tremendous hardships for the cruise industry, and MSC was not immune to the downward trend, seeing a significant decline in passengers. They had reached a record high of over 2.5 million guests in 2019.
Other notable MSC initiatives
Image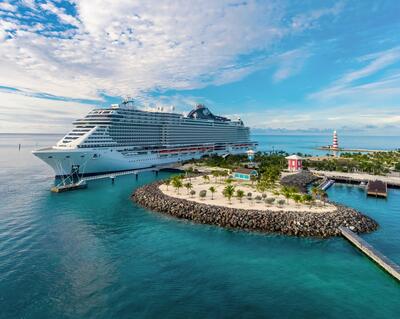 MSC has placed great emphasis on the environment and sustainability. Its new World Class series will be powered by Liquefied Natural Gas (LNG), a great step forward in reducing emissions. It will also have a new wastewater treatment system.
MSC Cruises created the Ocean Marine Reserves from a dismantled industrial mining site in the western Bahamas. Now it welcomes its cruise guests with its natural beaches and pristine waters. Rebuilding coral reefs and reintroducing native species and fauna was a primary focus in the rejuvenation of the island.
The MSC Foundation is a non-profit organization within the MSC Group that focuses on environmental conversation, community support, education and energy efficiency. To assist in the pandemic recovery, the MSC Foundations launched an initiative to help distribute Covid-19 pharmaceutical products using their sophisticated transportation networks.
The Future of MSC 
Image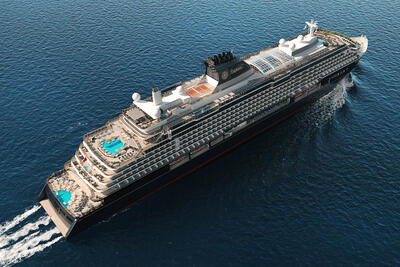 To further expand its presence in the transportation industry, the MSC Group has recently put forth a joint bid with German airline Lufthansa for a majority stake in ITA Airways (formerly Alitalia). The company feels that there are synergies between the business as it relates to passengers and cargo.
Its upscale cruise brand, Explora Journeys, is set to debut in 2023. It will target the luxury cruise market, with smaller ships that will feature higher level service, superb amenities and all ocean-facing balconies
Later this year, they will welcome two new ships to the fleet. Notably, MSC World Europa will be the first in the World Class series. Rivaling other mega-ships, the ship will accommodate almost 7000 passengers on 21 decks and will be powered by LNG. 
Where do MSC Cruises sail?
Image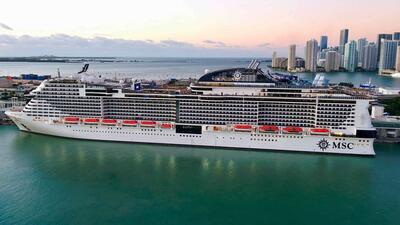 MSC Cruises resumed sailing in 2021, serving numerous destinations worldwide:
Caribbean and the Bahamas
Mediterranean
Northern Europe
Middle East and the Red Sea
South America
Southern Africa
Image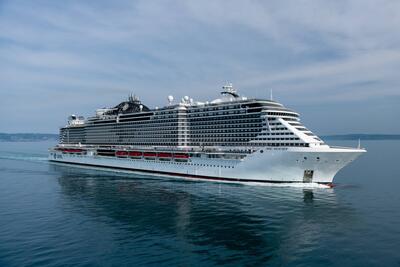 They also offer their signature Grand Voyages, transatlantic sailings that run 15-30 days on 23 different itineraries.
In 2023, they will embark on two world cruises, one of which is already sold out.