American Queen announces coronavirus health protocols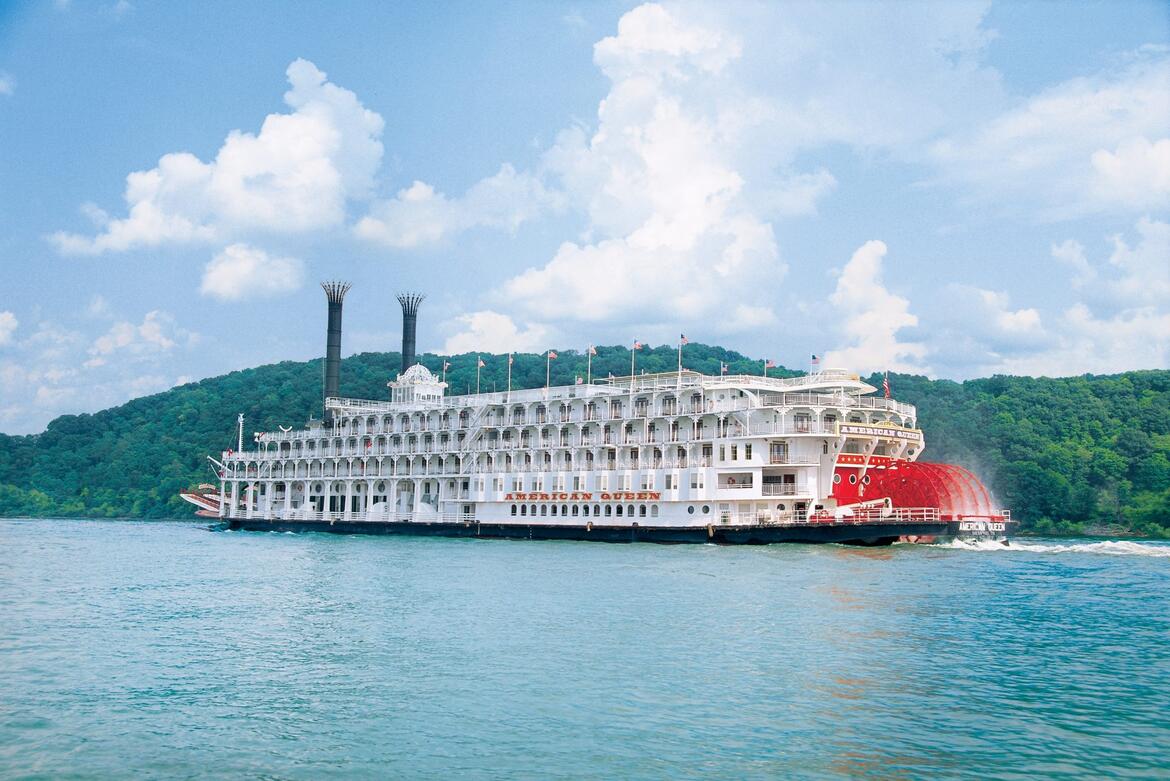 The American Queen Steamboat company has released its safety measures and guidelines aimed to keep guests and crew safe from the COVID-19 pandemic while onboard its ships.
These include new steps in pre-cruise screening, crew screening and boarding processes. Both onboard and ground operations will feature enhanced cleaning procedures.
While American Queen is not a major cruise line, its plan of action is an indication perhaps of what we can expect from other cruise line sas well.
Pre-Cruise Screening
All guests will be required to complete a health and safety questionnaire and bring it with them to check-in.
At guest check-in an Ochsner medical professional will perform health screenings and answer any guest or crew questions. The medical professional will have the authority to deny boarding to anyone that may pose a health risk. 
All guests and crew will complete a medical travel screening survey and have their temperatures taken.
Boarding Procedures
American Queen Steamboat Company representatives will greet each visitor at the vessel access point.
One controlled access point will be maintained on the vessel.
24-hour notice for anyone that needs access to the vessel and has not been pre-screened during hotel screening. This includes all guests, crew, visitors and contractors.
Thermal cameras will take the temperature of each guest and crew member boarding the vessel in addition to the manual temperature checks completed in the pre-cruise screening.
Monitoring during the cruise
Trained staff will maintain protocols and observe passengers and crew for symptoms.
The vessel access point will be monitored when in port, and controlled access to the vessel will be maintained. All passengers and crew will be passively monitored by thermal imaging when returning to the vessel.
American Queen Steamboat Company vessels will support random manual screening at the primary vessel access point in addition to passive thermal screening. In the event of a confirmed positive case, the vessel will manually screen 100% of all individuals coming and going from the vessel.
If a guest or crew member has an elevated temperature, he or she will be evaluated by an Ochsner medical representative before being allowed to board the vessel.
Any guest who has an elevated temperature, shows signs or symptoms of illness or that vessel management feels needs to be further assessed will be sent directly to a local medical care partner for evaluation and testing. Any guest or crew that tests positive for any contagious condition will not be allowed to rejoin the vessel.
Sanitation Procedures
New training procedures for all housekeeping and sanitation staff have been instituted. 
Increased sanitation of all contact surfaces such as handrails, tables, chairs, desks, work surfaces, door handles, telephones and elevator controls in both front and back of house will be conducted hourly with higher concentrated solutions.
Sanitation will occur at scheduled times and as further required with emphasis on high touch points.
Onboard resources
Each vessel will have a certified onboard medical representative to respond to and assist guests with urgent medical care and coordinating shoreside medical assistance as needed.
Telehealth resources will now be available on board. Guests who wish to speak with a medical representative will now have the opportunity to chat with an Ochsner professional without leaving the boat.
Quarantine procedures are in place for short term separation of potentially ill guests or crew until our next port of call, at which advanced medical care can be accessed. Upon a positive test or elevated response, the American Queen Steamboat Company response team will determine what additional company resources are required.