Norwegian Cruise Line opens new Winter 2022-2023 cruises for sale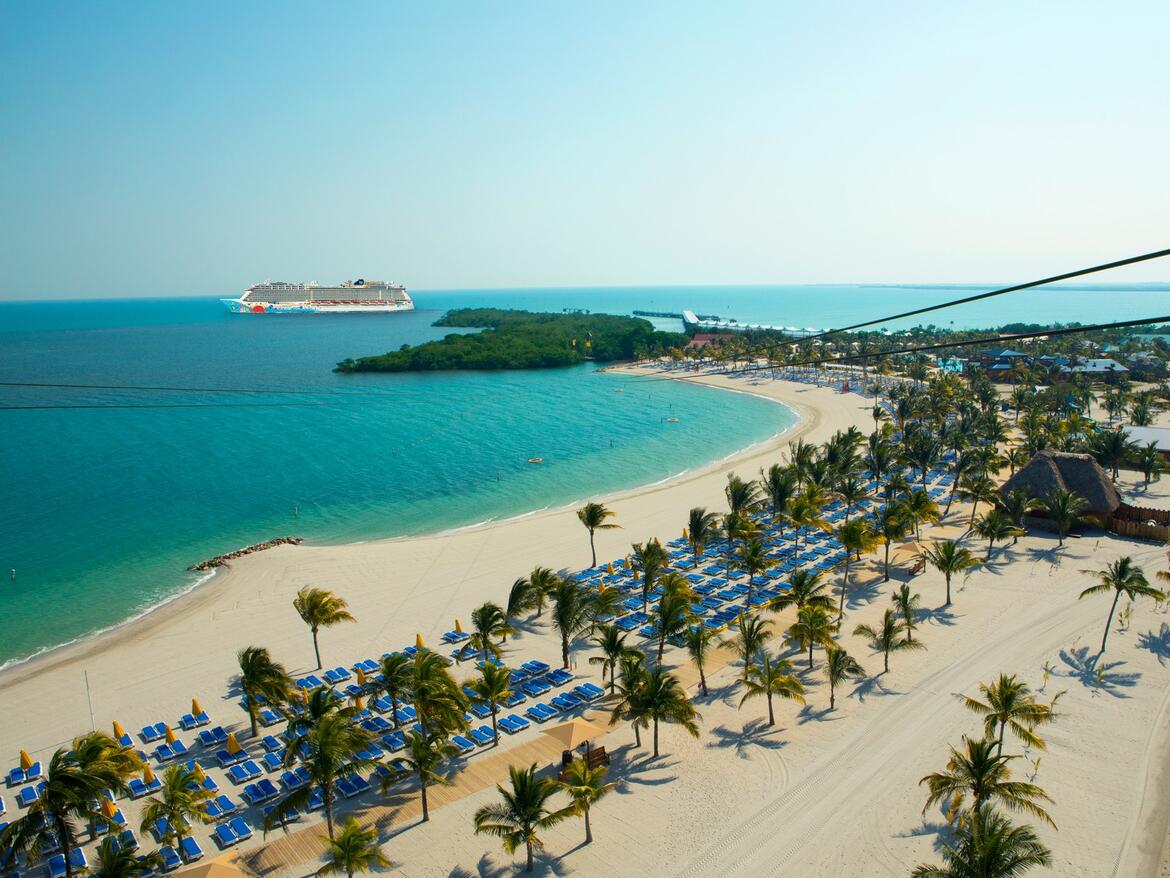 Norwegian Cruise Line announced on Thursday new sailings guests can book for 13 cruise ships during the Winter 2022-2023 cruise season.
NCL is offering members of its customer loyalty program an exclusive limited-time offer of 15% off cruise fares plus Bonus Latitudes Points for Latitudes Members.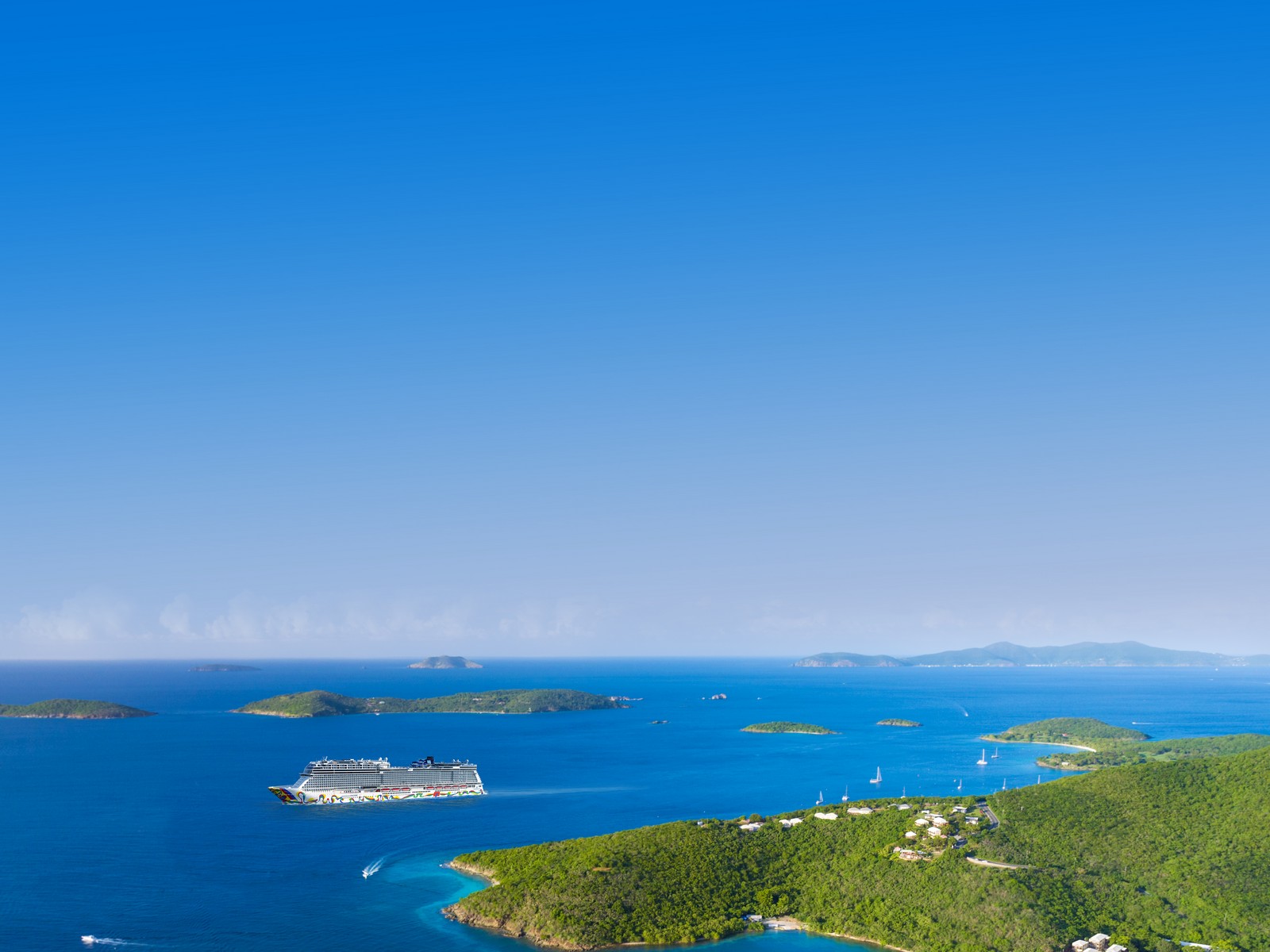 Here is a breakdown of the new sailings that just went on sale:
Extraordinary Journeys
The Extraordinary Journeys are a collection of longer, one-of-a-kind port-rich voyages.
Beginning Nov. 12, 2022, Norwegian Jewel will sail a selection of Panama Canal voyages offering 12-day open-jaw cruises from San Diego, Los Angeles and Colon, Panama; allowing guests to plan additional vacation days pre-or-post cruise. The ship's itineraries call to the picturesque destinations of Cabo San Lucas, Puerto Vallarta, Acapulco, and Huatulco, Mexico; Puerto Quetzal, Guatemala; San Juan del Sur, Nicaragua; Puerto Caldera (Puntarenas), Costa Rica; and Acajutla, El Salvador.
Norwegian Getaway will embark on a 13-day European sailing from Southampton, United Kingdom to Rome (Civitavecchia), Italy on Nov. 14, 2022, providing an immersive itinerary and culturally rich experiences. The vessel will make her debut in Oporto, Portugal and Villefranche-sur-Mer, France and call to Seville (Cadiz), Malaga, Cartagena, Palma de Mallorca, and Barcelona, Spain; Lisbon, Portugal; Paris (Le Havre), France; Florence/Pisa (Livorno) and Naples, Italy.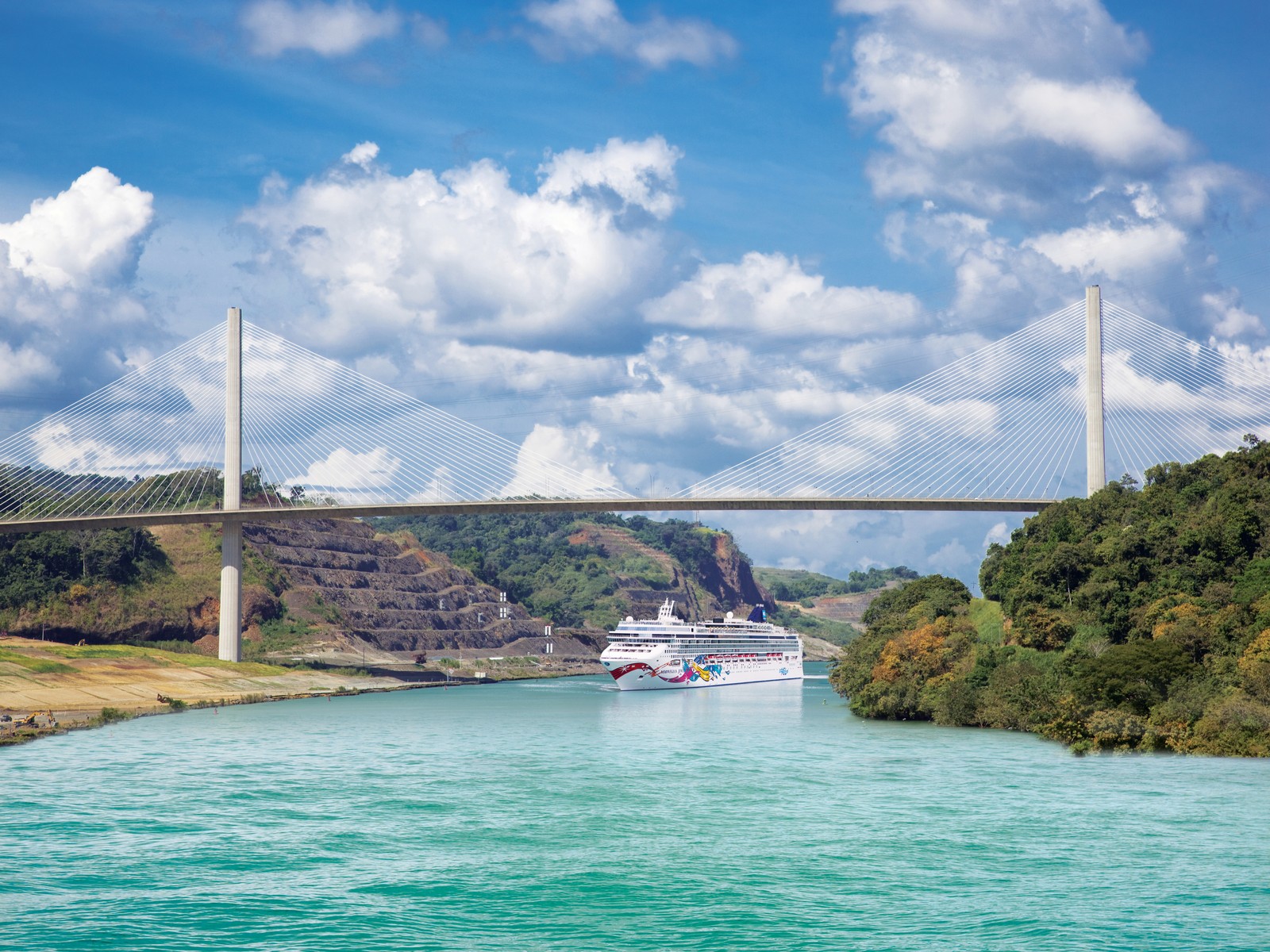 Panama Canal
From October 2022 through March 2023, the Company will offer a variety of itineraries ranging from eight to 21-day voyages traversing the Panama Canal on Norwegian Encore, Norwegian Jewel, Norwegian Pearl, Norwegian Bliss, Norwegian Gem and Norwegian Joy.
Norwegian Encore, the company's newest ship, will begin a 21-day Panama Canal voyage on Oct. 23, 2022, sailing out of Seattle, repositioning to Miami. During this sailing, eight out of 11 port-of-calls include a minimum of nine to 11 hours of port time, providing guests additional time to explore each town. 
Norwegian Joy will make her debut in Port Canaveral, Fla. as she departs on a 14-day sailing from Orlando, Fla. to Los Angeles on Dec. 4. During this voyage, she will also call to San Juan Del Sur, Nicaragua, for the first time and visit Cartagena, Colombia; Puerto Caldera (Puntarenas), Costa Rica; Puerto Quetzal, Guatemala; Puerto Vallarta, and Cabo San Lucas, Mexico.
Kicking off the New Year, Norwegian Gem will offer a handful of open-jaw 11-and-12-day cruises to and from New York and Panama City in January and February 2023. During her 12-day voyage from New York on Jan. 2, she will make her debut in Puerto Limon, Costa Rica, as well as the Pacific Cruise Terminal in Panama City during her 11-day voyage on Jan. 14.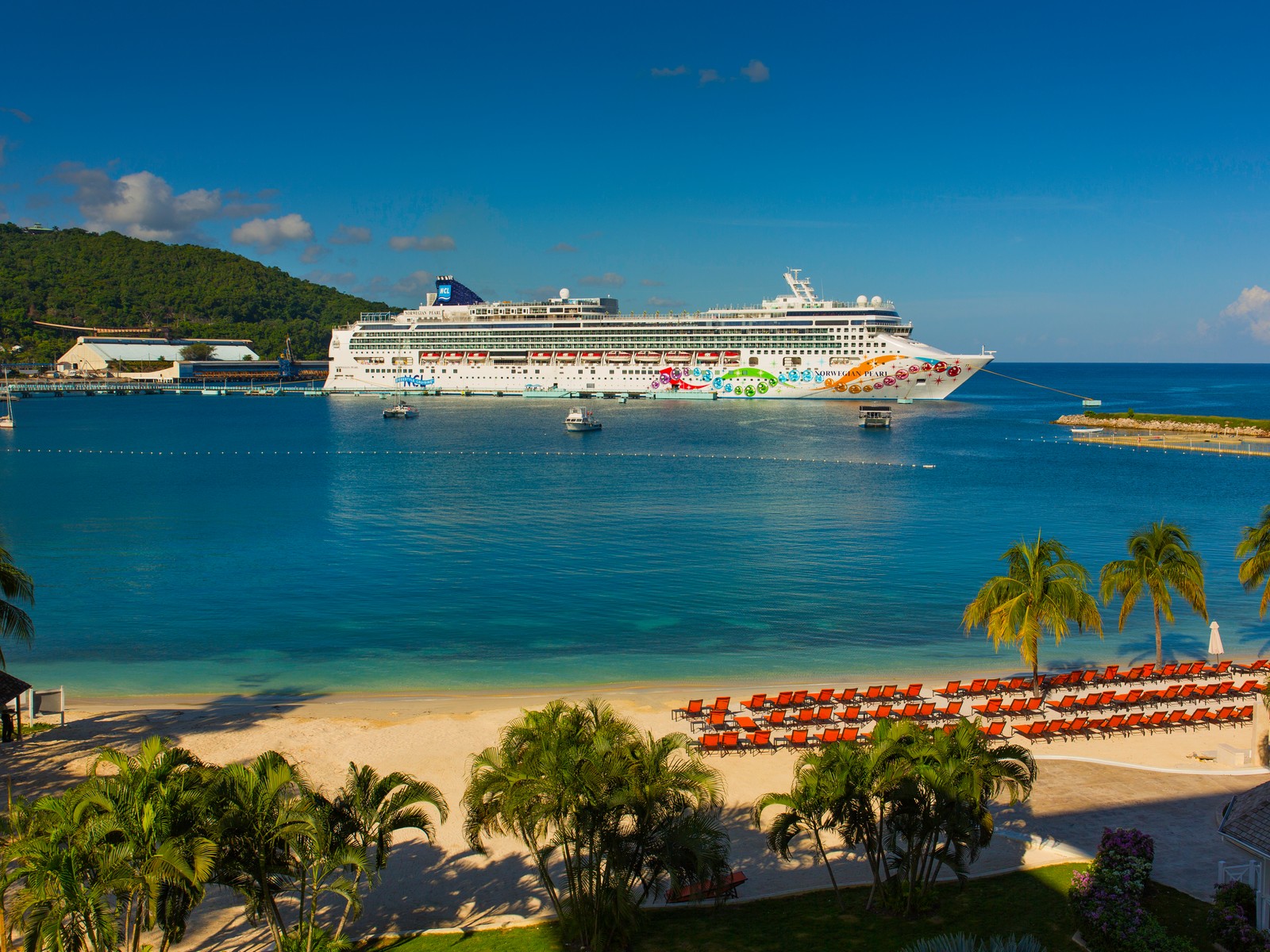 Caribbean
New sailings encompass Jan. 28, 2022, through May 17, 2023 and offer a range of five to 14-day cruises across the Eastern, Western and Southern Caribbean. 
Norwegian Encore will sail an 11-day roundtrip Southern Caribbean voyage from Miami on Dec. 23, 2022, making her debut in Castries, St. Lucia and St. John's, Antigua; and visiting Oranjestad, Aruba; Willemstad, Curaçao; Kralendijk, Bonaire; St. Thomas, U.S. Virgin Islands; and Puerto Plata, Dominican Republic.
Norwegian Breakaway, currently the largest and newest ship in the industry sailing from New Orleans, will offer a mix of five, seven and nine-day roundtrip cruises to the Western Caribbean starting on Nov. 20, 2022.
As of Dec. 17, 2022, Norwegian Bliss will call Miami home as she embarks on a season of seven-day Western Caribbean roundtrip voyages through April 1, 2023 with calls to Roatan Island, Honduras; Harvest Caye, Belize; Costa Maya and Cozumel, Mexico.
On Jan. 8 and Feb. 26, 2023, guests can embark on Norwegian Getaway for a 12-day Southern Caribbean roundtrip sailing out of New York. She will make her debut in St. John's, Antigua and will call to San Juan, Puerto Rico; Basseterre, St. Kitts; Castries, St. Lucia; Bridgetown, Barbados; Puerto Plata, Dominican Republic; and St. Thomas, U.S. Virgin Islands. 
Mexican Riviera
Sailing out of the West Coast between Los Angeles and San Diego, guests can take in the beauty of the Mexican Riviera with a mix of five, seven and eight-day roundtrip voyages between Norwegian Bliss, Norwegian Joy and Norwegian Jewel beginning Oct. 30, 2022, through April 16, 2023.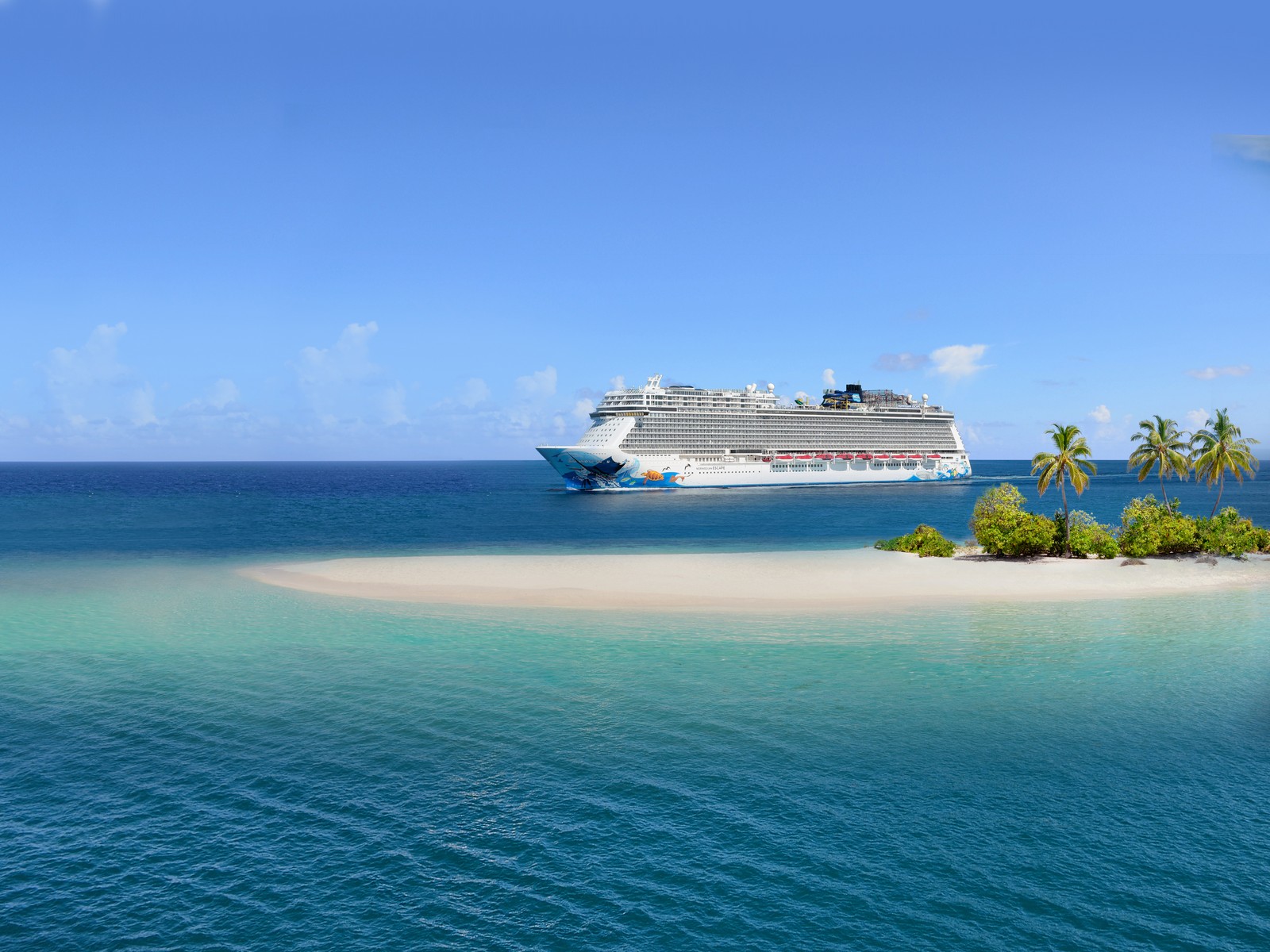 Bahamas
From Dec. 23, 2022, through April 8, 2023, Norwegian Getaway will sail select eight-day cruises to the Bahamas and Florida from New York which will include calls to Port Canaveral, Fla.; Nassau and Great Stirrup Cay, Bahamas.
Beginning Jan. 20, 2023, through May 29, 2023, Norwegian Sky will sail three and four-day roundtrip cruises from Miami, calling to Freeport, Nassau and Great Stirrup Cay, Bahamas.
Bermuda
In November 2022, Norwegian Joy will offer guests a winter escape to Bermuda on five and seven-day roundtrip cruises from New York featuring overnight stays at the Royal Naval Dockyard. 
Norwegian Getaway will also offer a selection of five-night voyages in December 2022, February and March 2023.