20 Lessons You'll Learn on Your First Cruise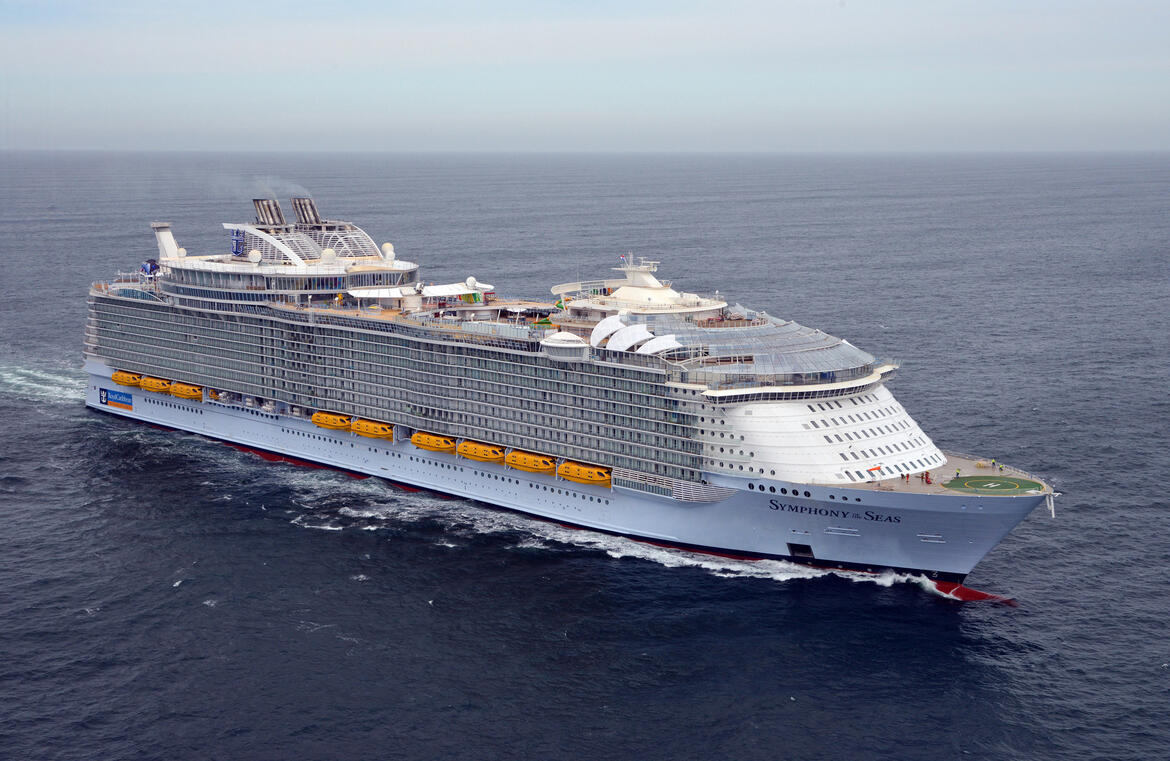 Even if you're an avid traveler, your first cruise can be daunting. Because ships are self-contained on some days and end up in different locations on others, there are many moving parts that make cruising different from other vacations you might have tried.
We've rounded up 20 things first-time cruisers might not know before they go so you can be ahead of the game on your inaugural voyage.
1. You shouldn't have packed so much.
It's easy to be carried away with packing when you're trying to plan for a number of scenarios -- rain, sun, hot, cold, formal, casual, beachy -- especially when you don't know exactly what you're dealing with.
A couple quick tips: Take neutral clothes that you can mix and match. Some ships offer laundry services or DIY facilities so you can wash and re-wear what you bring. If all else fails, put everything you're planning to take in piles, and cut them down by half.
To make sure you don't forget anything important, check out our cruise packing list.
2. Most drinks aren't included.
On our first cruise, we were shocked to discover that soda comes with a surcharge. And it's not just soft drinks that will set you back. You'll also pay extra for most juices, alcohol, specialty coffee beverages, smoothies and bottled water on most ships.
If you're someone who isn't content with tap water (yes, it's safe to drink), lemonade, iced tea and simple coffee and hot tea, you might want to consider purchasing a beverage package. Prices can be high, so be sure to crunch some numbers before you commit to make sure it's a good value for you. (If you buy a package, you'll be charged a daily fee for the duration of the sailing, and you can't cancel it.)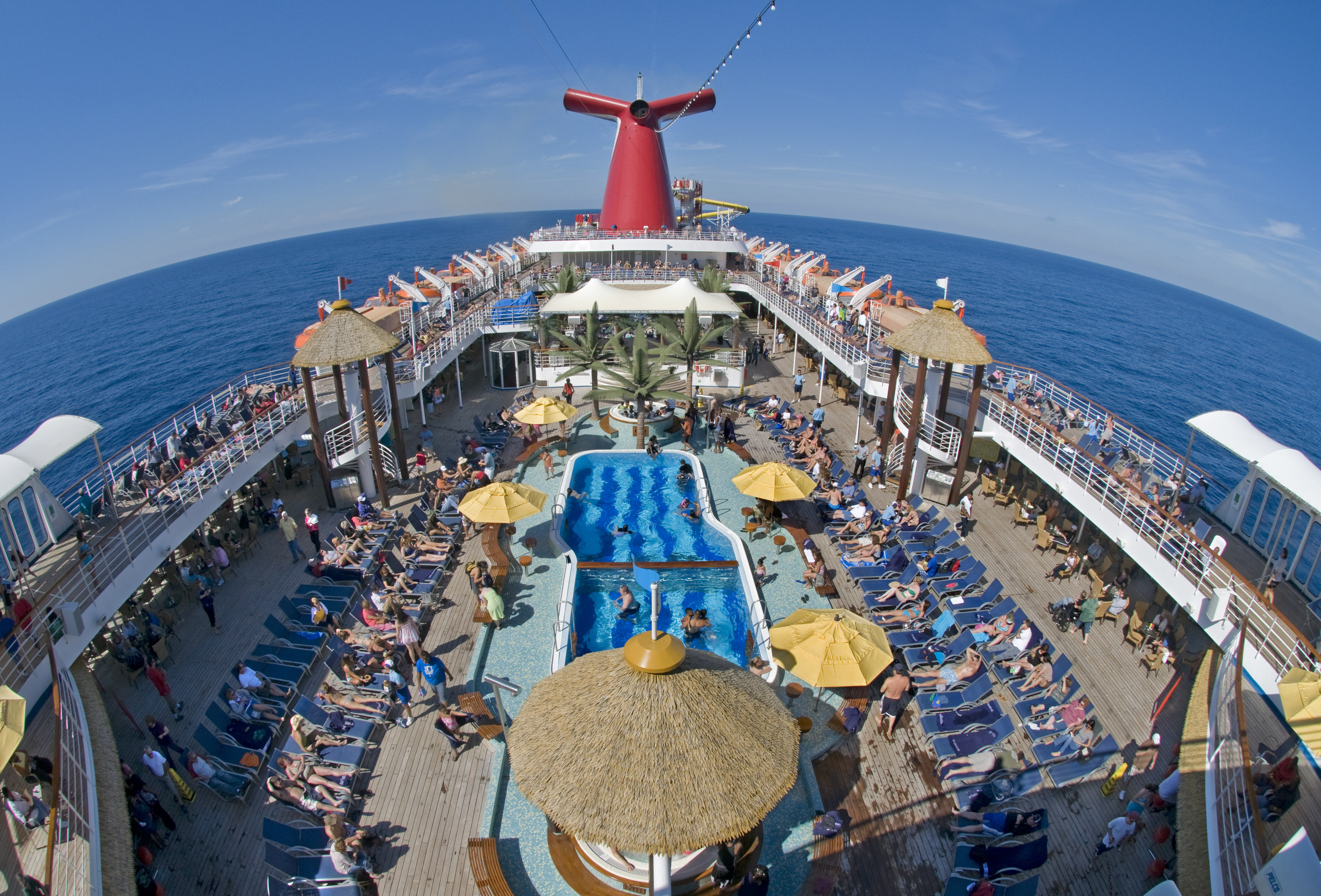 3. The "talks" listed in the daily planner are actually sales pitches.
Each night, your room steward will leave the next day's schedule of events and activities in your cabin. In addition to dance parties, bingo, bellyflop contests, musical performances and shows, you're likely to see offerings with the word "talk" or "seminar" in their names.
We warn you that many of these are designed to sell you something -- jewelry, shore excursions, art, spa treatments and other extra-fee items. There's certainly no harm in attending, and sometimes you can win prizes or enjoy free drinks for showing up, which could make it worth your time.
4. You don't have to dine when you're told.
Some cruise lines, like Norwegian, are strictly set up so you can dine whenever you'd like for dinner in the main dining room. Most lines, however, require you to choose between anytime dining and set-seating dining, the latter of which requires you to show up at your assigned dining room and table at a specific time, and you could be sharing a table with total strangers.
That last scenario is a great way to meet new people, but if the mere thought of it gives you anxiety, you have options. At the beginning of your cruise, you can ask the maitre d' to be switched to a different time, table or more flexible option. If your request can't be accommodated, you can always choose to dine elsewhere, either at a specialty restaurant (some with a fee) or the ship's buffet, or order room service.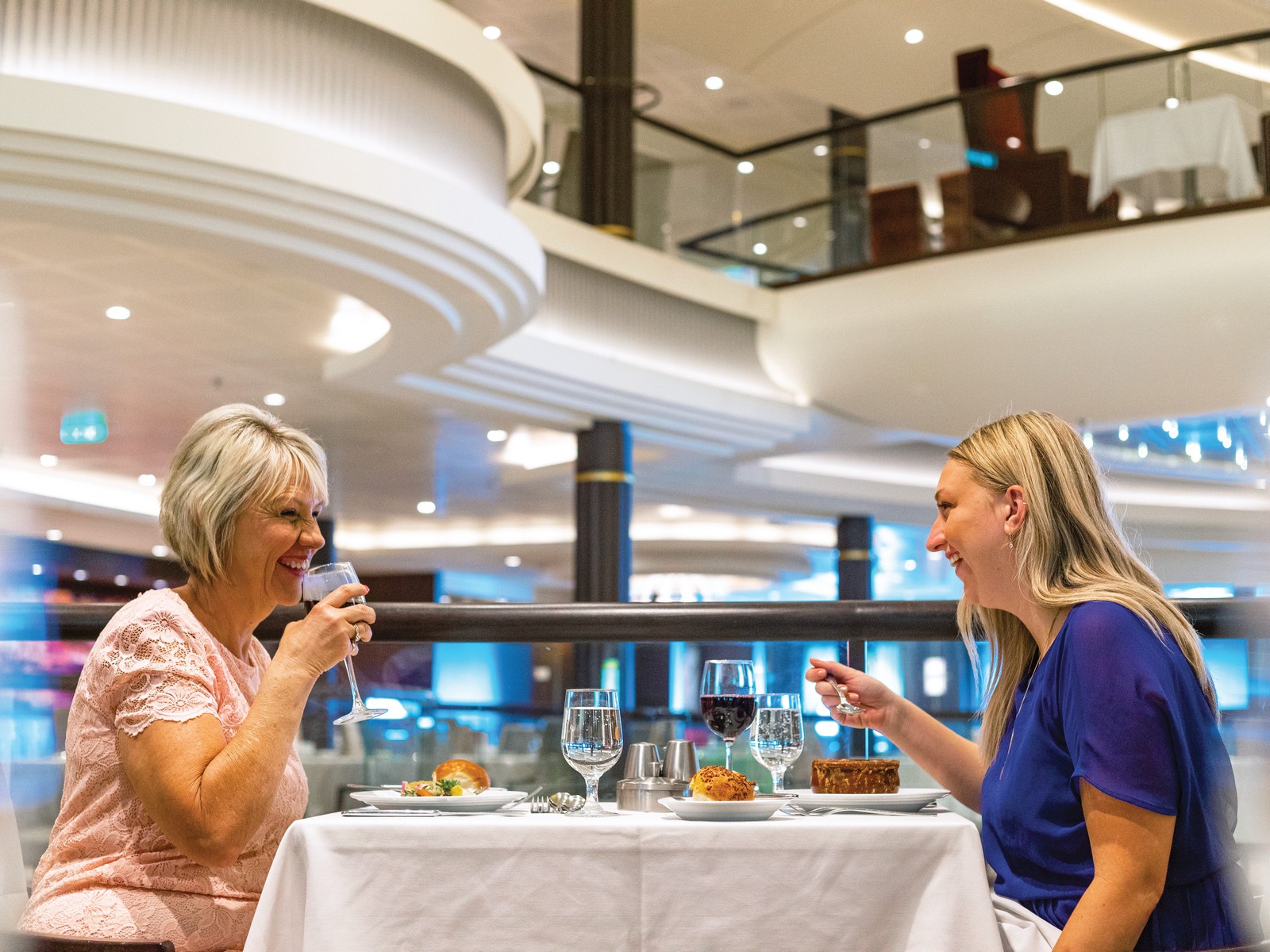 5. The onboard system is cashless.
When you sail, your onboard account is linked to your cruise card, which serves as both your room key and a charge card for all onboard purchases. (It also makes a great post-cruise memento. Think magnets, holiday ornaments or scrapbook embellishments.)
You can either preload your account with cash at the beginning of your cruise or link it to a credit card before you head to the port or when you check in. You can view your onboard bill at any time throughout your voyage, and you'll receive a copy in your cabin before disembarkation. Long story short: You won't be able to pay for most things onboard with cash or plastic (unless it's your cruise card).
6. It's easy to rack up a large onboard tab.
Because of cruising's cashless system (see #5), which makes it easy to swipe for extras without much thought, it can be easy to end up with a larger-than-expected onboard bill.
A good rule of thumb is to check your statement balance each day to see where you're at. You can also avoid surprises by pre-booking things like shore excursions, spa treatments, extra-fee dining and beverage packages.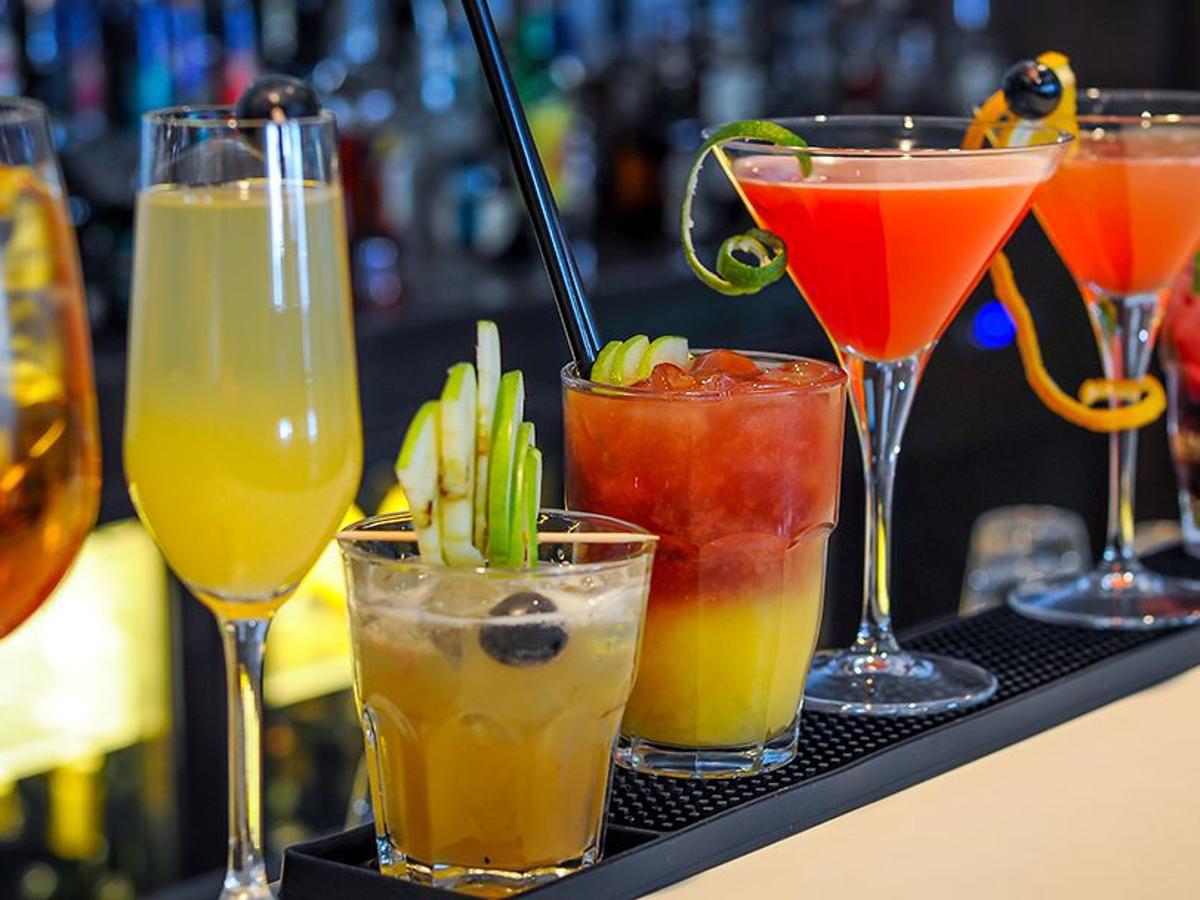 7. Onboard shops and casinos aren't open in port.
Due to laws that aim to support and protect local businesses, ship casinos and onboard shops aren't allowed to be open when vessels are docked. This forces passengers to disembark in order to shop or gamble and helps to ensure that cruise lines aren't taking revenue away from the ports they visit.
If you're hoping to play some ship slots or buy that cute handbag you've been eyeing in the boutique, you'll have to do it when you're in international waters. (In other words, don't wait until the last minute because you'll be out of luck on disembarkation day.)
8. You can't bring your own alcohol.
You won't be allowed to bring your own alcohol on a cruise. The majority of cruise lines' revenue is generated by passengers' onboard spending, which means the less you're allowed to bring onboard, the more you're likely to buy on the ship.
You are allowed to buy duty-free alcohol onboard or bring unopened bottles on the ship with you after a day in port, but they will be checked under your name for the remainder of the sailing and sent to your cabin the night before you disembark. If you bring (or try to sneak) alcohol with you and you're caught, your booze will be confiscated, and it won't be returned to you.
There are a few exceptions. Most cruise lines allow adult passengers to bring one bottle of wine each, to be consumed in their staterooms; if the wine is brought to dinner, the line will usually charge a per-bottle corkage fee. There are also some luxury cruise lines that include alcohol in the cost of their fares, so their policies are more relaxed if you want to BYO.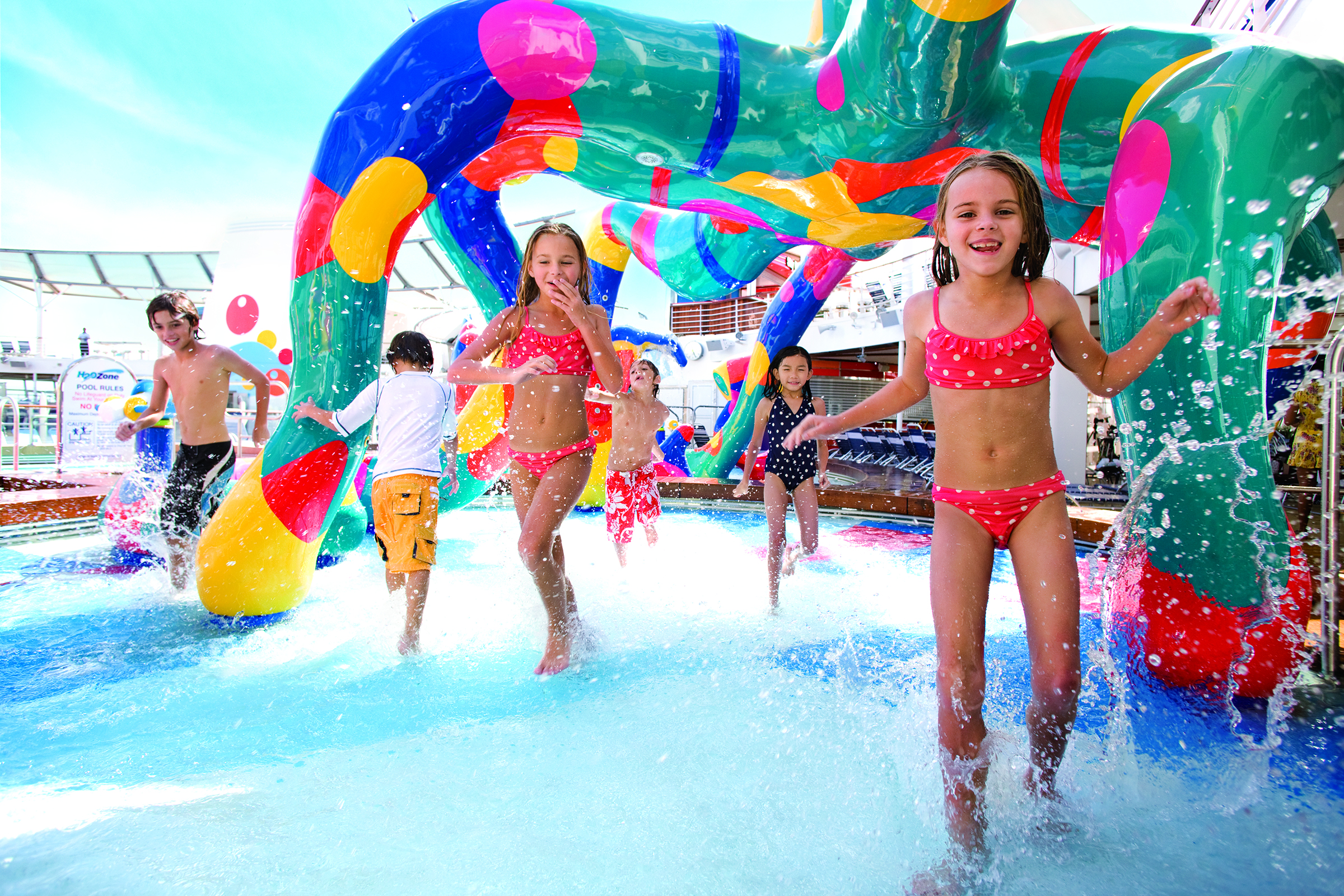 9. Cruisers are social.
From crew who learn your name and your preferences (you like mustard instead of ketchup on your fries or prefer your bed to be made up only in the evenings) to passengers eager to mingle, cruising is one of the most social vacations you can take.
It's rare for travelers to get to know the people in their hallway when they stay at a hotel, but on a cruise, it's often like you're one big, happy family by the end. Ultimately, it's easy to bond over sunset sailaway cocktails, exciting excursions in gorgeous locales and mutual embarrassment as entrants in the poolside hairy chest competition.
10. Tips are charged daily and shouldn't be removed.
All major cruise lines add a per-person, per-day "gratuity" to passengers' onboard accounts. Because it's really more of a service charge than a tip, the terminology is confusing.
Even though you can remove these charges, you shouldn't. They're a key part of crew member income, which supplements the wages paid by the cruise line. Gratuities are split among all crew, not just the ones you see on a daily basis, such as your room steward or waiter. If you remove them, you're essentially stiffing behind-the-scenes workers like those who cook your food and wash your dishes, towels and sheets.
If you'd like to tip special crew members a little extra, that's totally fine and can be done in cash at the end of your sailing. Keep in mind that most lines automatically add tips of roughly 15 to 18 percent for purchases you make at onboard spas and bars. (As with land-based bars, showing a couple dollars' extra appreciation to the bartender at your favorite onboard watering hole is likely to ensure you shorter wait times and stronger drinks.)
Still have questions? Here's all you need to know about tipping on a cruise.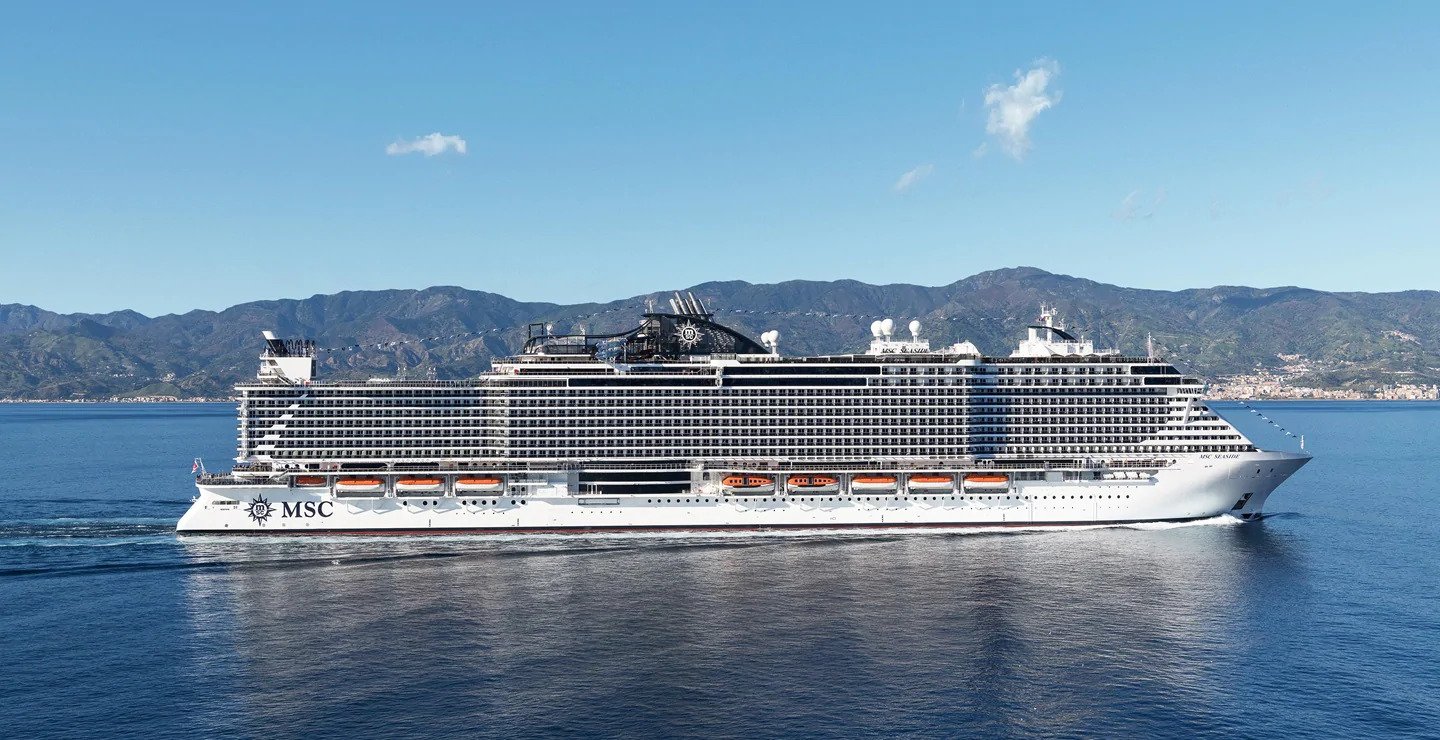 11. Small bills are helpful.
Although you generally won't need much cash when you sail, small bills can come in handy. It's customary to tip one to two dollars per bag to porters who handle your luggage on embarkation day, as well as those who make special deliveries to your cabin in the form of luggage or room service meals.
It's also nice to have a few bucks on hand to reward your shore excursion guide or shuttle or bus driver for a job well done when you head ashore. Of course this is completely optional and should be commensurate with the service you receive.
12. You can get seconds (or thirds) if you're hungry.
Cruise buffets can be overwhelming. With so many stations and cuisine choices, you might find yourself wanting to take a little of everything. That's totally fine, but we advise filling up only one plate or a couple of small ones at a time. If you're still hungry, you can go back for more; if you're full, you'll end up wasting less food if you don't fill a dozen plates with a mountain of items.
In the dining room, you can order as many courses as you like. If you're feeling like a second entree or dessert, or if you'd prefer to have an appetizer item as your entree, just ask. The waitstaff will happily oblige. It's a perfect opportunity to try foods that are new and adventurous. (If you don't like it, you can order something else, and you haven't lost any money.)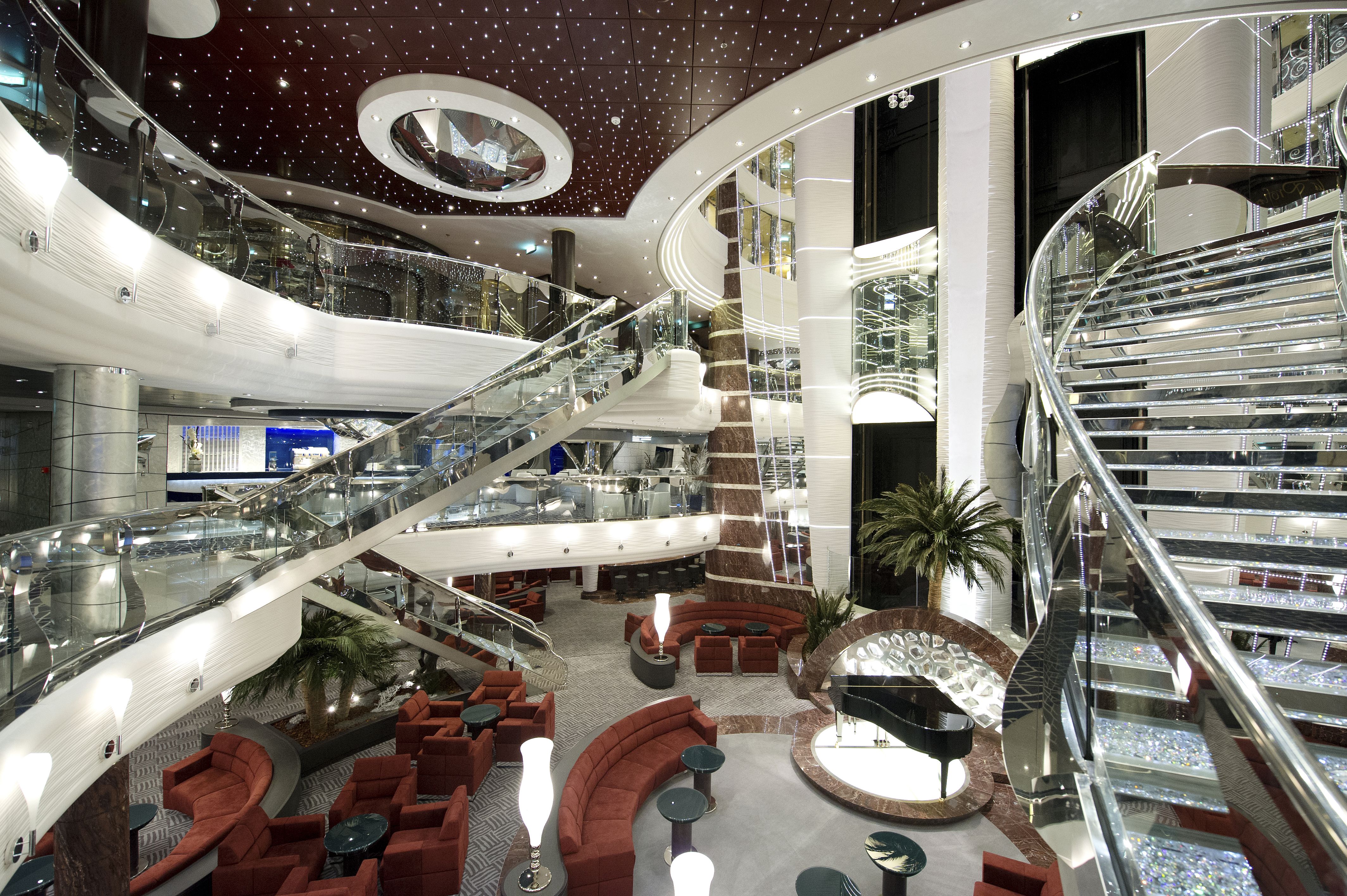 13. Formal nights aren't mandatory.
Modern cruising has seen its dress code evolve from dressy and sophisticated to more casual and fun. Although most lines still offer at least one formal night per voyage, it's optional, and many have moved to less stuffy wording like "elegant night."
For some, it's a great excuse to dress to the nines for a swanky dinner of lobster tail and a night of ballroom dancing. For others, it's a traumatic experience that elicits flashbacks from high school proms gone wrong. If you fall into the latter category, simply head to the buffet, order room service, or make a reservation at a casual alternative eatery.
14. Keeping your balcony door open is a bad idea.
If you're booked in a balcony cabin, you might want to leave the veranda door open for some fresh ocean breezes and the soothing sounds of the water below, but it's not always a great idea. When you don't close the door, it signals the air-conditioning to turn off in not only your cabin, but in several surrounding yours.
Further, if you happen to open your main cabin door at the same time your balcony door is open, expect to encounter a crazy wind tunnel that will send daily schedules and spa discount flyers swirling around your room.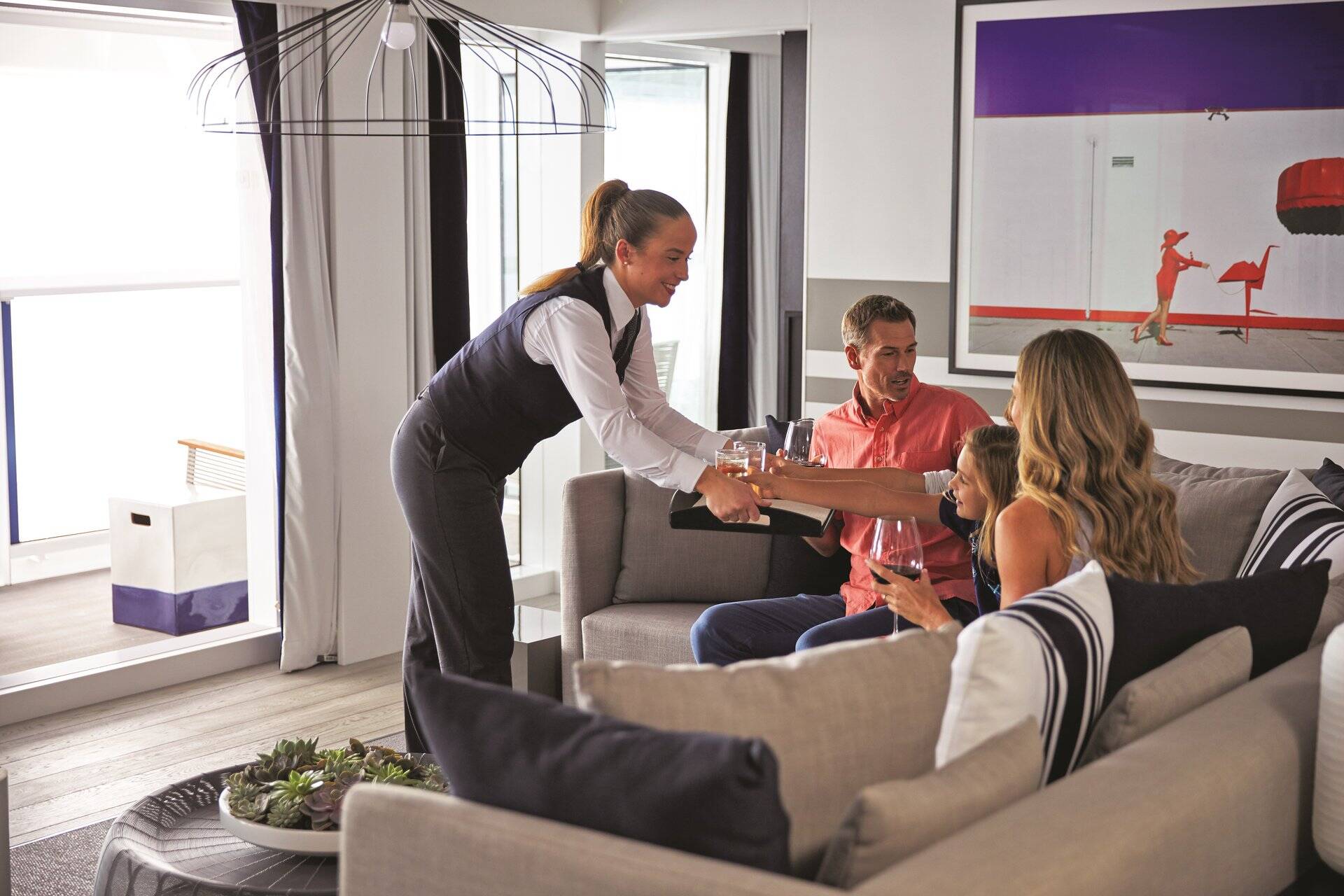 15. Wait for the sales.
Vacations are a time to splurge, but that doesn't mean you can't splurge prudently. If you're considering a spa treatment, ask about bulk discounts that will offer you savings for booking more than one service. Also inquire about port-day discounts, which are meant to bring traffic to the spa when everyone else is off the ship exploring.
It can be tempting to get an early jump on a new piece of jewelry or souvenirs for the folks at home, but it's likely that your ship will run a sale later in the voyage that could net you some savings at the onboard shops.
16. Bring magnets, highlighters, over-the-door shoe pockets and duct tape.
No, you're not planning some sort of weird at-sea heist. These are some of the items seasoned cruisers say they can't live without. The walls in your cabin are metal, which means small magnets or magnetic hooks make it easy to leave notes for travel companions, post the daily schedule where it won't get lost or hang bathrobes or wet items.
Highlighters are great for calling out the don't-miss activities on the schedule each day, while over-the-door shoe pockets provide additional storage for toiletries, hairstyling tools, jewelry, electronics chargers and other small items.
Duct tape is great to have on hand in a pinch. You can use it to mend torn hems, patch busted luggage or attach paper tags to your bags pre-cruise. (Wait to do this until after your flight, and remove all airline bag tags to avoid confusion.)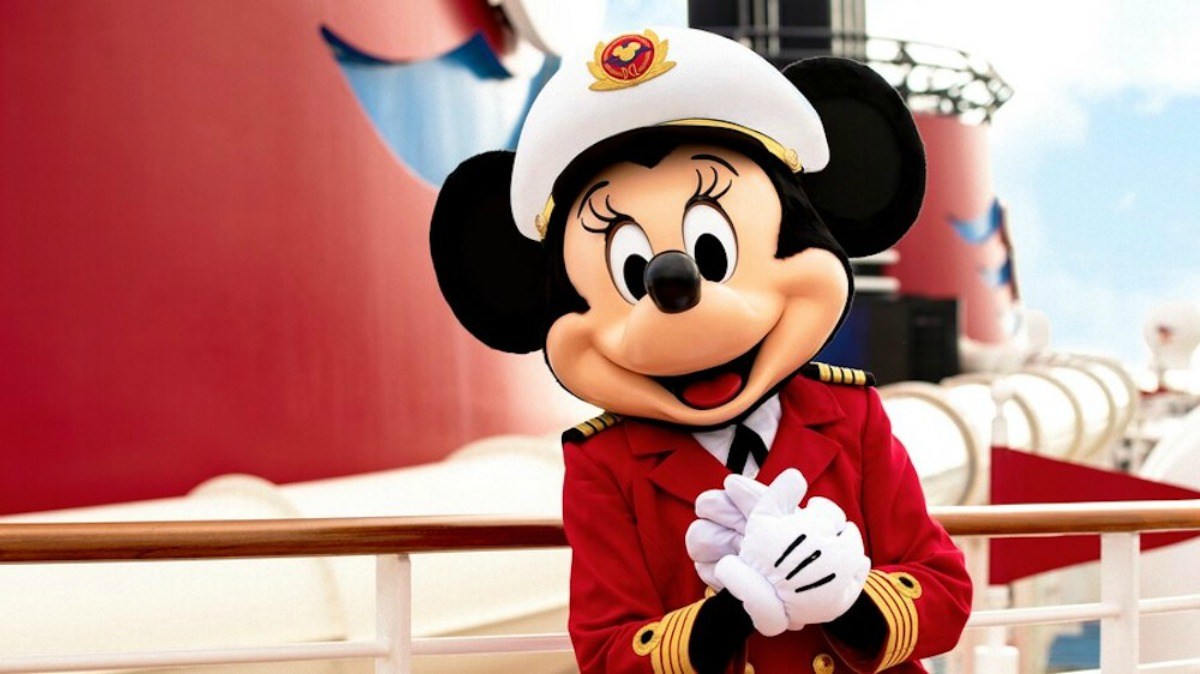 17. Your cruise contract is important; you should read it.
Before you sail, you'll have to agree to your cruise line's contract of carriage. Sure, it's super easy to check the box that says you've read it, even if you haven't, but there are several reasons why you might want to take the time to actually go through it.
Although every line's contract is different, most allow the line to make changes to the itinerary or to your cabin without prior notice or, in certain cases, without a refund; use your likeness for marketing materials without compensating you; leave you in an unplanned disembarkation port without providing transportation; store and share your personal information with third parties; limit your ability to seek damages for a number of grievances; and pass financial responsibility to you in the event that you have a medical emergency while onboard (because your regular health insurance likely won't cover you).
Learn more about what you might be agreeing to in your cruise contract.
18. Pack a carry-on bag.
This might seem like a no-brainer, but you'd be surprised. When you arrive at the port on embarkation day, you'll give your large bags to a porter before you board, and crew will deliver it to your cabin later in the day. For this reason, it's smart to bring a small tote, backpack or other carry-on with you in case your luggage is lost or delayed in arriving.
You'll want to make sure include anything valuable or important, such as jewelry, passports, travel documents, and medications or anything you might need before dinnertime like a swimsuit or a change of clothes.
The night before disembarkation, you'll pack your large bags and put them outside your door for collection. You won't see them again until the next day, after you leave the ship, so the above strategy is also good to keep in mind at the end of your trip. Put anything valuable or necessary in the bag you'll keep with you at all times. (Don't forget clothes, or you'll be heading home in your pajamas.)
For times when you're not in your room, each cruise cabin has a small safe where passengers can lock up their valuables.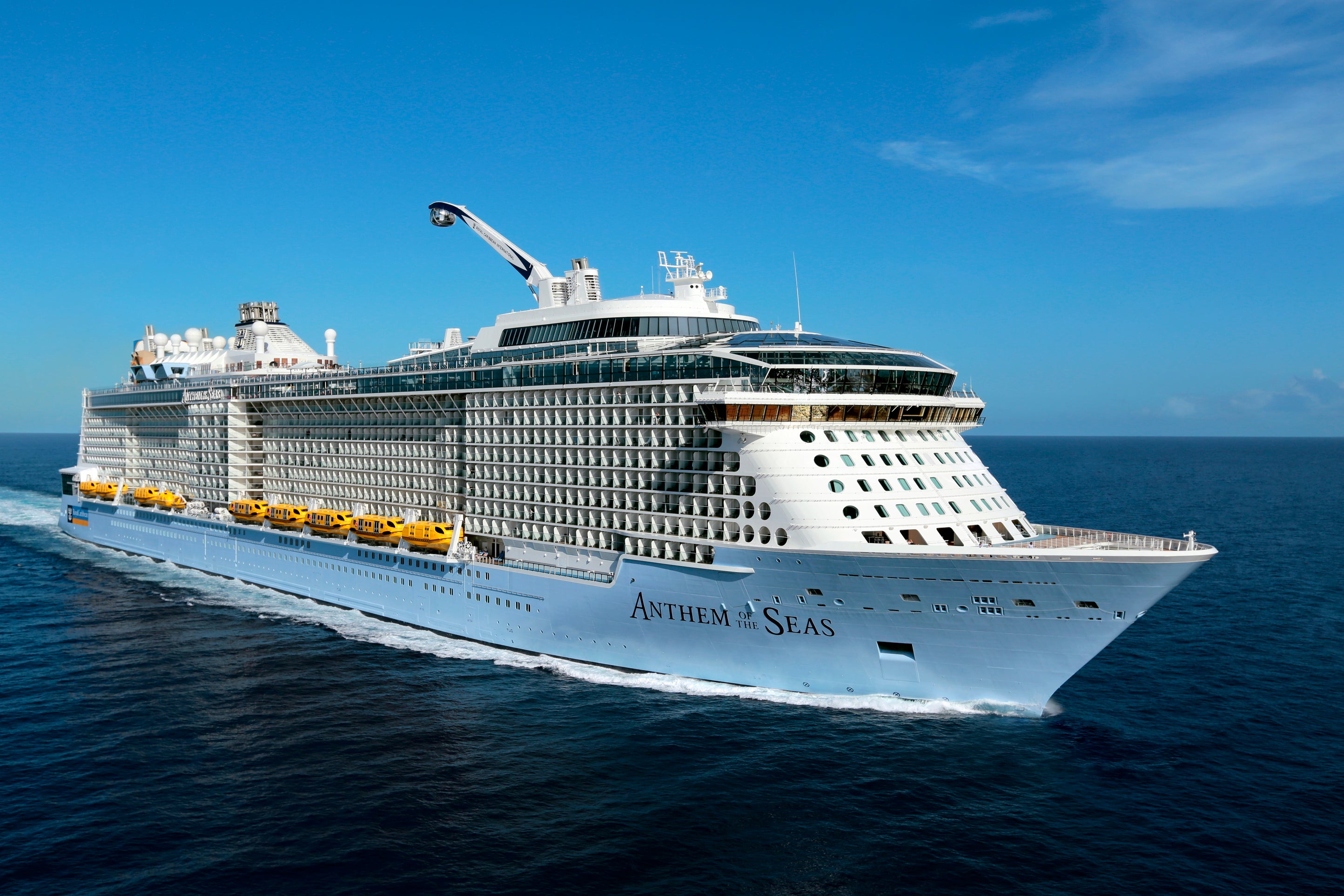 19. Your phone should be in airplane mode before sailaway.
Few things will drain your post-cruise glow more quickly than the astronomical cell phone bill that will be waiting for you when return home if you forget to put your phone in airplane mode. Using data on your ship without a special plan from your provider will cost you a small fortune in roaming charges.
Most vessels offer Wi-Fi for a fee, which can be used after a package is purchased. Note that speeds onboard will rarely be as fast as you're used to on land, so if you can't disconnect during your trip, set your expectations, and prepare to be patient. (To use Wi-Fi correctly while onboard without incurring fees from your wireless provider, turn your phone to airplane mode, and then turn the Wi-Fi function on.)
20. You can book your next cruise while still onboard.
Since you've had so much fun on your first sailing, you've decided you want to try another. Why wait until you're back on dry land? Nearly every ship has a future cruise desk, where you can talk with a specialist about booking your next voyage.
As an incentive, cruise lines often feature reduced deposits or tack on special perks like free alternative dining, onboard credit (which is added to your onboard bill to offset purchases), free Wi-Fi access, or free or discounted beverage packages.