All You Need to Know About Cruise Embarkation and Disembarkation
You've booked your voyage, and you're super excited. You've started making a packing list, and you've given a ton of thought to what you'll do onboard and in port. But have you thought about the in-between?
If you're new to cruising, we'll tell you all you need to know about the logistics of boarding your ship and heading ashore. Your guide to embarking and disembarking your cruise ship is below.
Embarkation Day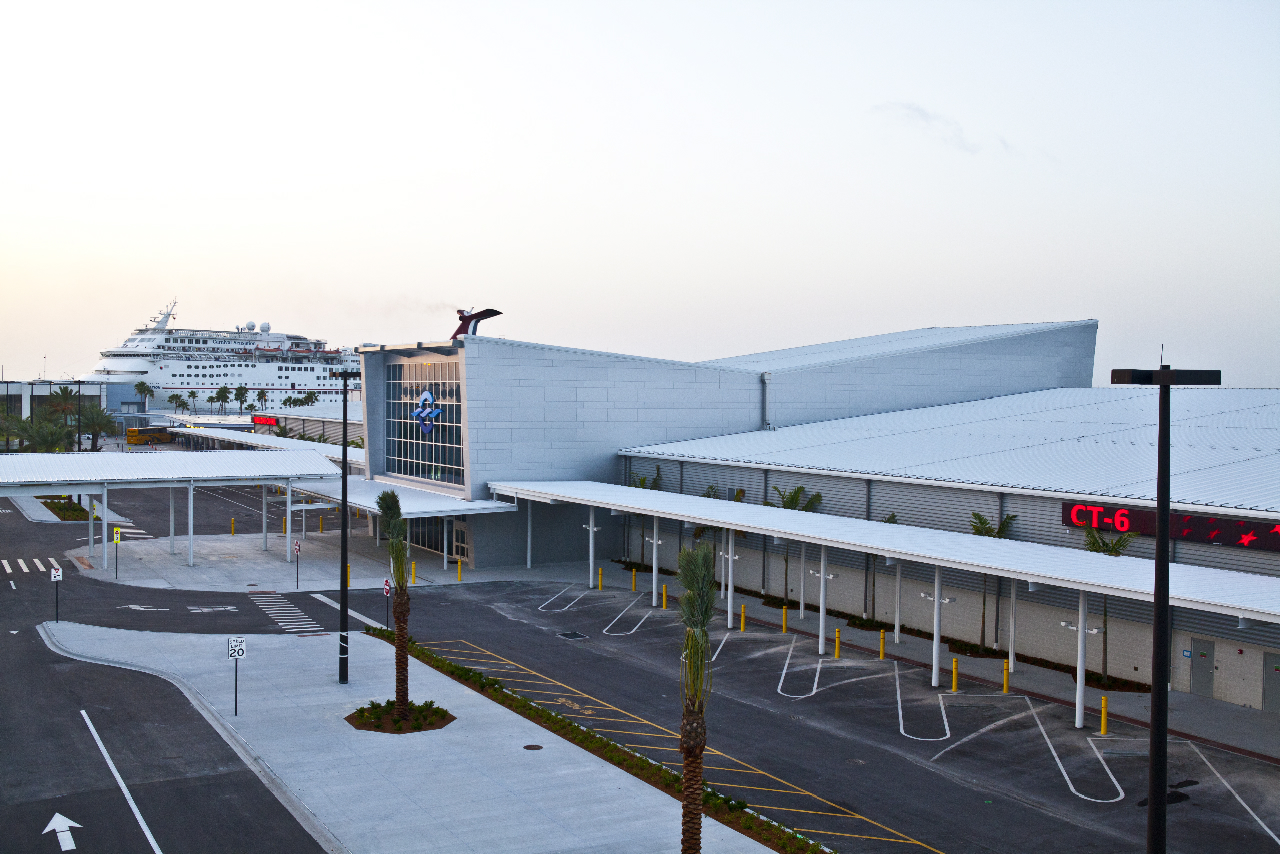 When the day of departure finally arrives, you'll head to your ship's homeport -- the place where you'll board the vessel.
The easiest way to get there is to have a family member or friend drive you or to take a taxi or rideshare. Some hotels also offer shuttle service, either for free or for a nominal cost. If you're driving yourself, you'll need to figure out where to park, which will come with a daily fee.
Many cruise lines are now assigning specific arrival times to cruisers for check-in. This ensures that the terminal building isn't too crowded and that you're not waiting around for hours to board your ship.
When you arrive, give your bags to a porter, keeping all medication and valuables (including check-in documents and identification) with you.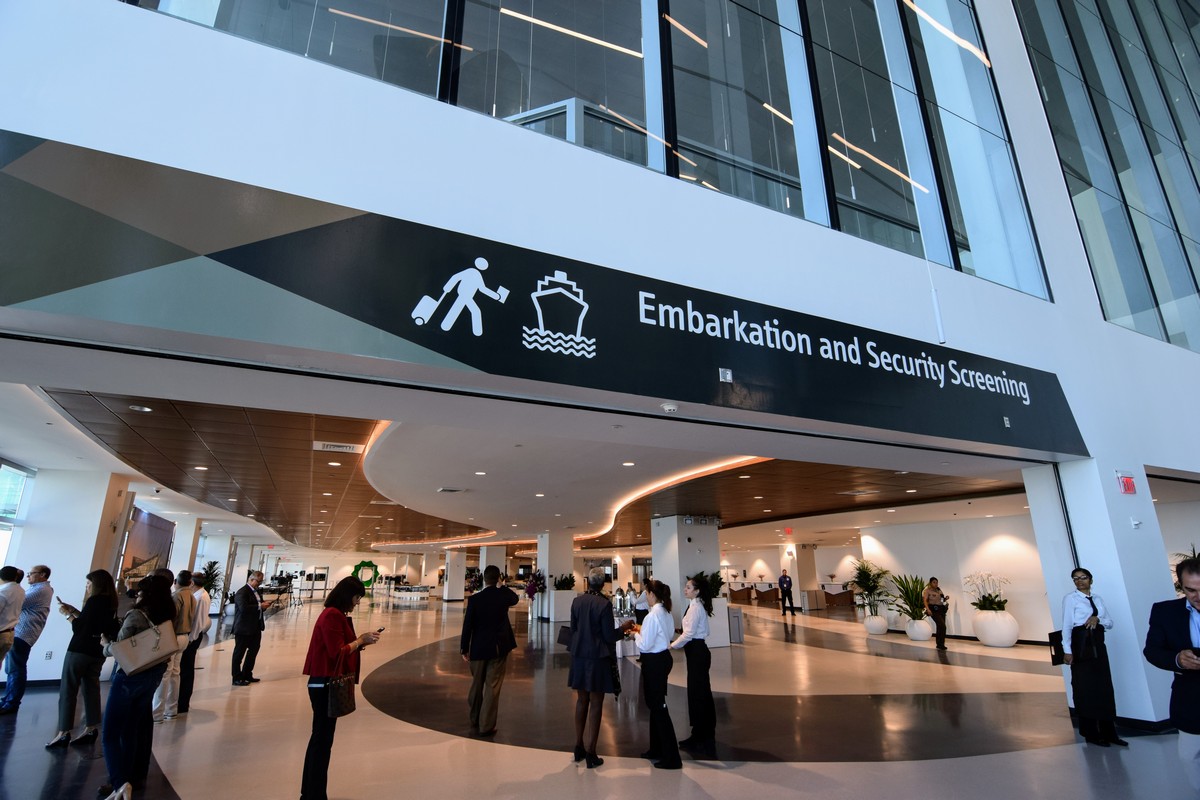 Your luggage will be taken onboard and delivered to your cabin, but it could take several hours, so keep a tote or small carry-on with you, including a change of clothes for dinner, a bathing suit, pajamas and anything else you might need before the evening. (Note that a small tip is customary for porters and crew who deliver your bags.)
When you enter the terminal building, follow signs or employee directions to the check-in area. If you've already checked in via a cell phone app or the cruise line's website and set up an onboard account, you should encounter a fairly quick and simple electronic process that involves scanning a code your cell phone or a barcode on your boarding pass.
If you haven't checked in ahead of time, you'll be directed a check-in desk, where you'll fill out any necessary health forms, show your passport or other acceptable ID, and set up an onboard charge account. (Purchases onboard are cashless, and your room key serves as your charge card, which will either be linked to a credit card or a set amount of cash, which you'll have to provide up front.)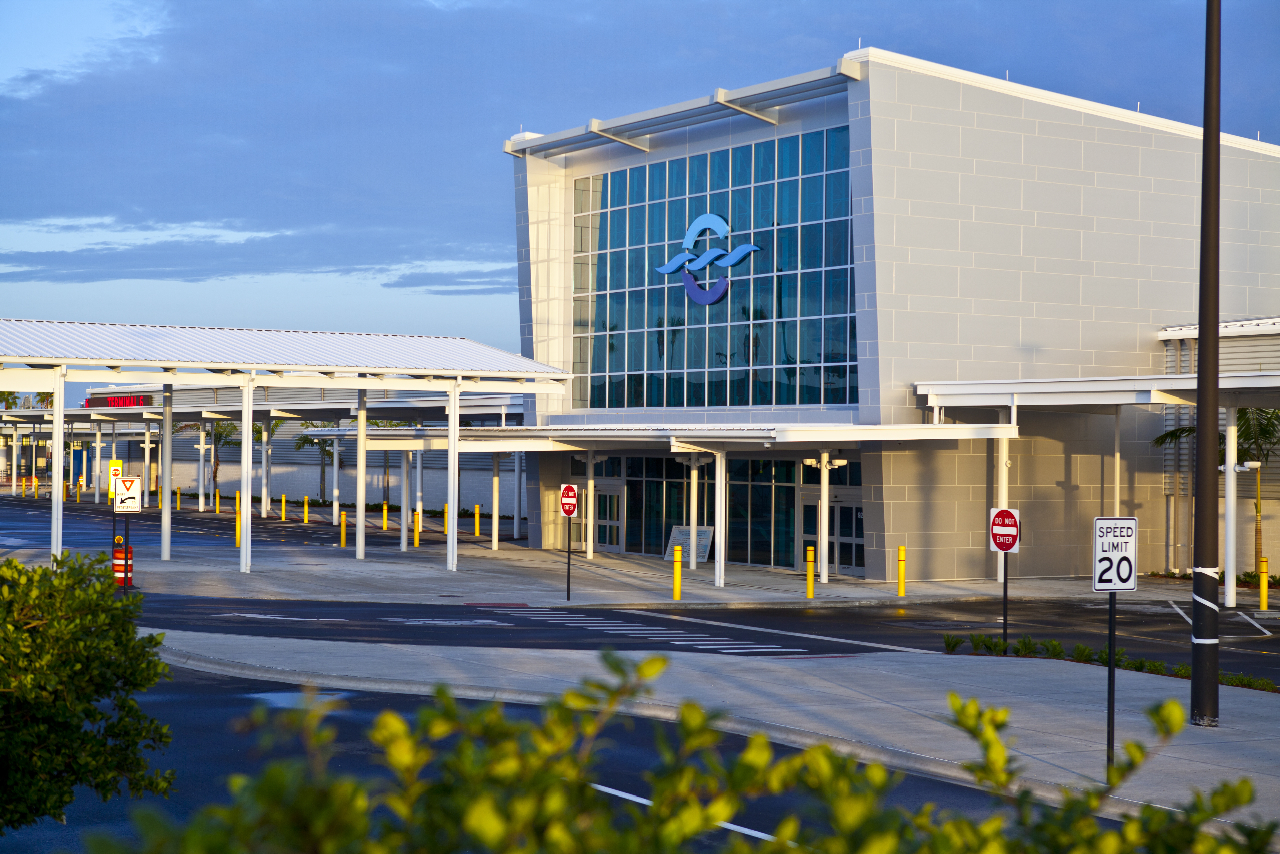 Note that, on certain international voyages, the cruise line might keep your passport at the front desk in order to make it easier for immigration officials to check documentation when the ship arrives in each new country on the itinerary. This is standard practice, and your passport will be returned to you before disembarkation.
If you've paid for priority boarding privileges, you've reached elite loyalty status with the cruise line or you've booked a suite, you will likely have a short wait time, which can be spent in a designated lounge. There, you'll often find comfortable chairs, light refreshments and concierges who can answer any questions you have.
After check-in, when you're called, simply make your way to the gangway, where a crew member will swipe your keycard to make an electronic note that you have boarded. Keep your keycard with you at all times while onboard and ashore. 
Disembarkation in Port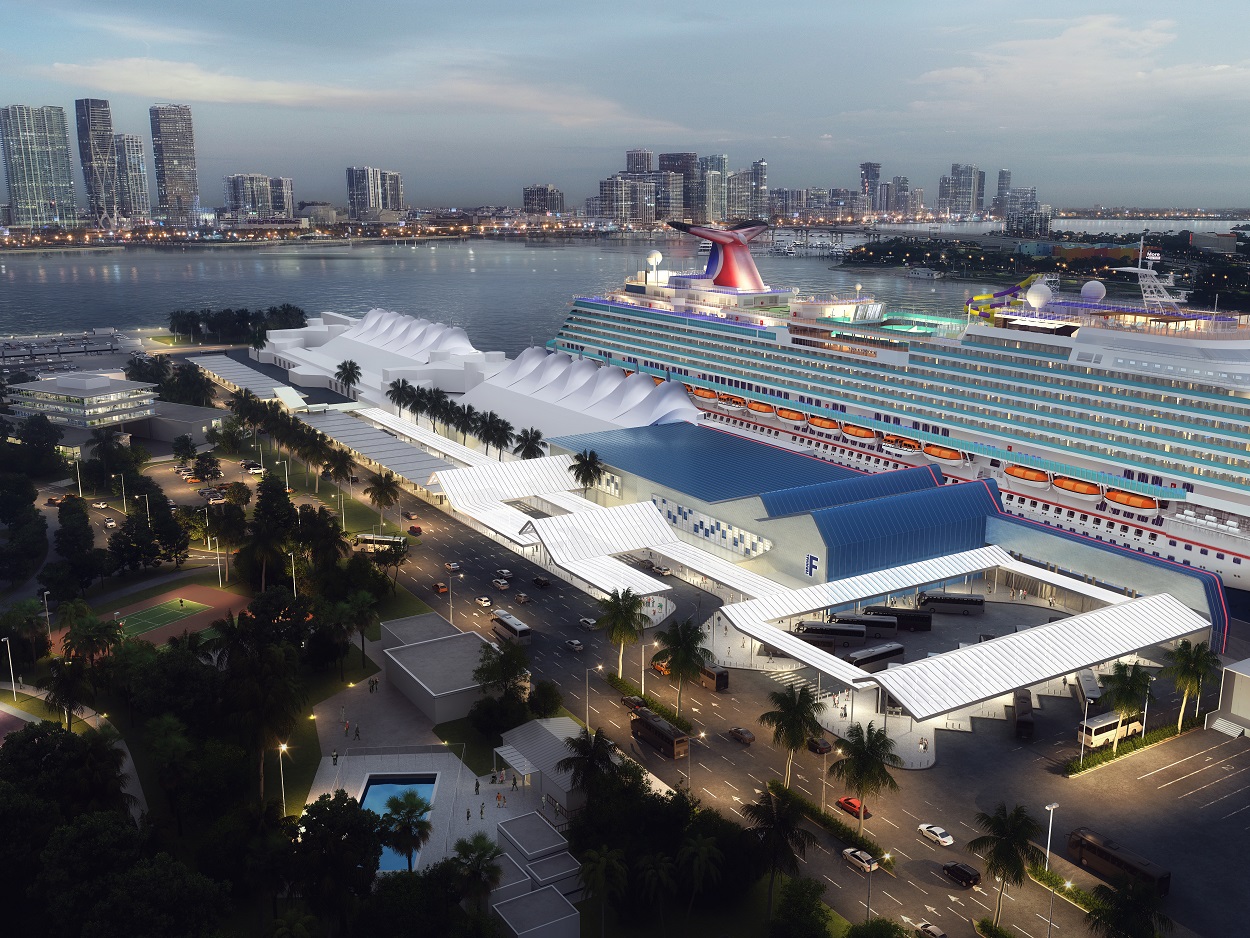 When a ship reaches a port of call, it will either pull up to a dock, which allows passengers to step directly from the vessel onto dry land, or it will drop anchor if there is no dock available or if the water near the port is too shallow for the ship to pull closer.
The latter requires passengers to tender back and forth from the cruise ship to the port with the use of smaller vessels, known as tender boats.
As with embarkation, passengers who have paid for a priority option, those booked in suites and those who have high-level loyalty status will be allowed to disembark first in port, along with those who have booked early shore excursions.
Everyone else must wait until announcements are made, giving the general ship population the go-ahead to leave the ship. On some larger vessels, passengers without excursions or priority disembarkation privileges must report to designated areas of the ship to pick up disembarkation cards that dictate the order in which they can leave.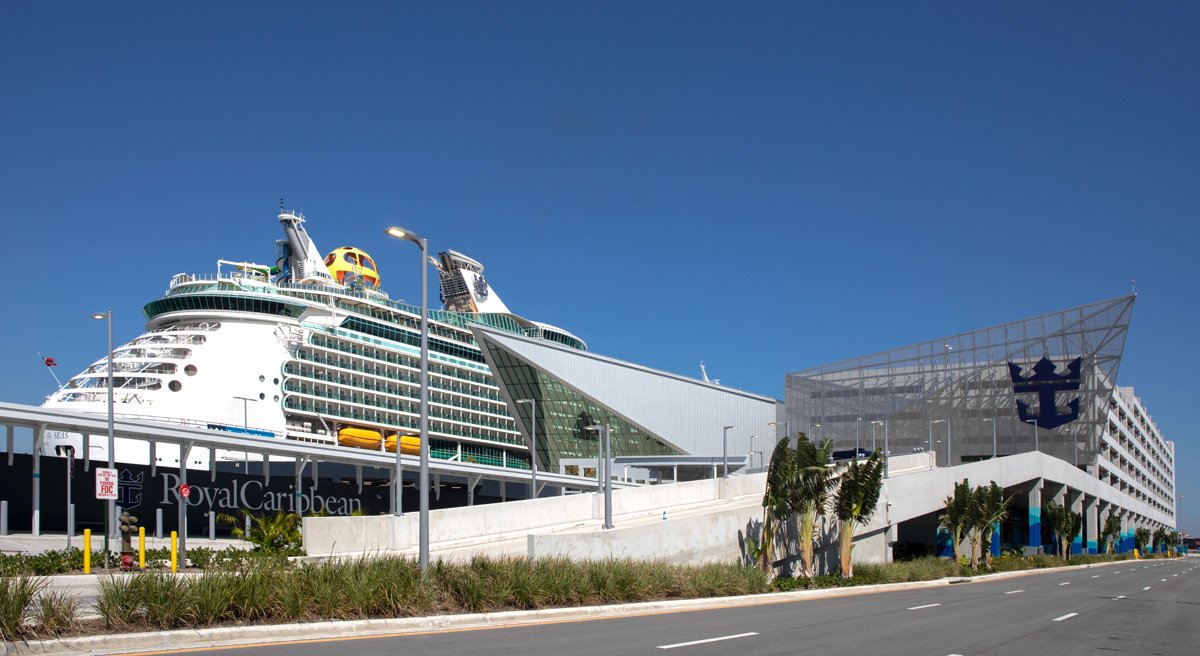 When you reach the gangway, your cruise card will be swiped so the crew can electronically keep track of who is no longer onboard.
Before you leave your vessel, be sure to note the documents you'll need in order to return to your ship. In most ports, you'll have to pass through a terminal building. When you come back through, a security guard will be there to check your keycard and ID.
Also verify the all-aboard time (the time at which all passengers must be back onboard before sailaway), and ask whether ship time is the same as the local time. Sometimes they differ; ship time is the one to which you'll want to pay close attention so you're not late getting back.
Note that your ship likely won't wait for you if you miss the all-aboard call. The only exception to this is if you're booked on a ship-sponsored shore excursion that's running late. Double check that you've got the correct time on your phone or watch, and set an alarm so you're not left sprinting down the pier as your ship sails off into the sunset.
Disembarkation at the End of Your Cruise
On most ships, passengers can choose from two types of disembarkation -- regular and self-assisted. Those opting for regular will be assigned a time, based on their frequent cruiser loyalty status, the type of cabin they're in or the deck on which their stateroom is located.
Color-coded luggage tags will be delivered to your cabin at least one day before disembarkation. If you've chosen standard disembarkation, attach them to your luggage, and place your bags outside your cabin door before you go to sleep on the final night.
Crew will take your things, and the next time you'll see them will be when you pick them up in the terminal upon leaving the ship the next morning. Look for the colored luggage area that matches the color on your bag tags. (Remember to keep valuables, medications and a change of clothes with you, or you'll be disembarking in your pajamas.)
If you opt for self-assisted disembarkation, you will keep your bags in your cabin with you and carry them off the ship yourself. This is the best option if you have an early flight to catch or don't want to wait for your assigned time to leave the ship, as self-assisted passengers are given the all-clear to leave first.
When you cross the gangway for the final time, you'll swipe your card as you've done all sailing long. This will indicate to the crew that you have left the ship or, essentially, checked out. Your keycard will then automatically be deactivated, and you're welcome to keep it as a memento. (They make great magnets, Christmas ornaments and scrapbook fodder.)
When you leave the ship and enter the terminal, you'll collect your luggage (if necessary) and pass through a check by Customs and Border Protection before you head home. Be prepared to wait in line, and have your passport and customs declaration form ready.