Whenever you look up cruise fares, the prices are listed as "inside cabins from $399" or "balcony cabins from $649." The word from indicates that the price you see is the base rate, but you're going to pay more due to the type of cabin you pick and a multitude of hidden cruise fees.
Hidden fees on cruises run the gamut from mandatory taxes you'll pay before your cruise sets sail to charges for onboard activities and amenities you assumed were included in your fare. To budget properly for your vacation, and not get caught out once you're onboard, you'll need to know what costs extra on a cruise. 
Assuming you know that shore excursions, spa treatments, and souvenirs cost extra, educate yourself about these these 11 common hidden cruise fees to avoid unpleasant surprises onboard.
1. Taxes and fees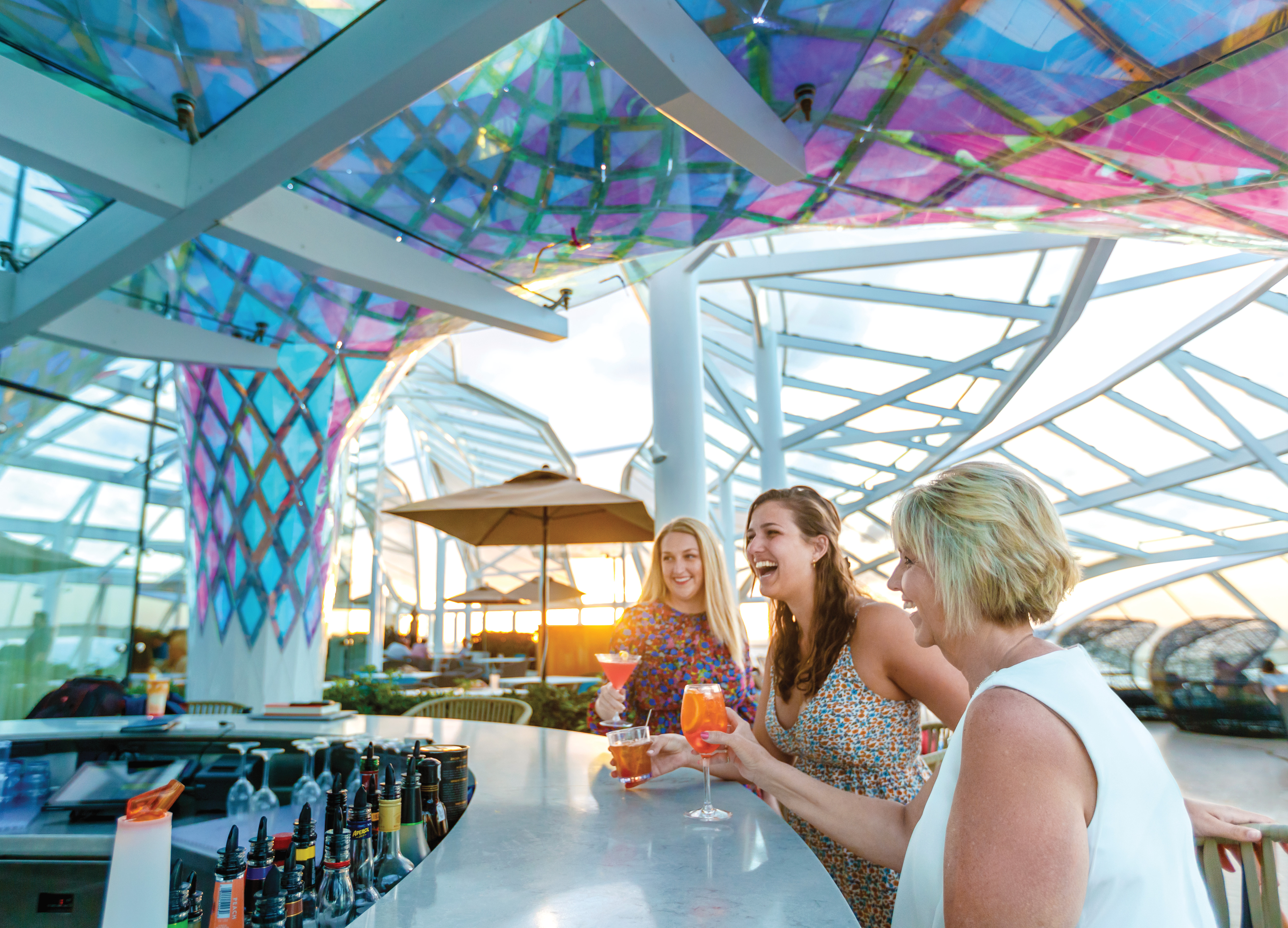 Cruise ships get charged a variety of fees by the governments of the countries they visit. These can include the cost to park at a pier for a day, charges for harbor pilots and other port employees, and fees for customs and immigration. The cruise lines pass many of these fees onto their passengers, but they don't include them in the base price.
No, with most lines, you don't see these fees until you start the booking process when you'll see "taxes, fees, and port expenses" as a separate line item in your running total. These hidden fees vary by itinerary, but you could estimate about 10 percent of the cost of the cruise. For example, a Norwegian cruise for two with a fare of $2,196 incurs an extra $235 in taxes and fees, bringing the fare to $2,431.
These fees are inevitable, and you can't skip them. Your best approach is to assume you'll pay a few hundred dollars over the base rate, or to read the fine print before you start to determine whether your cruise line includes taxes in its fares or tacks them on during booking.
2. Gratuities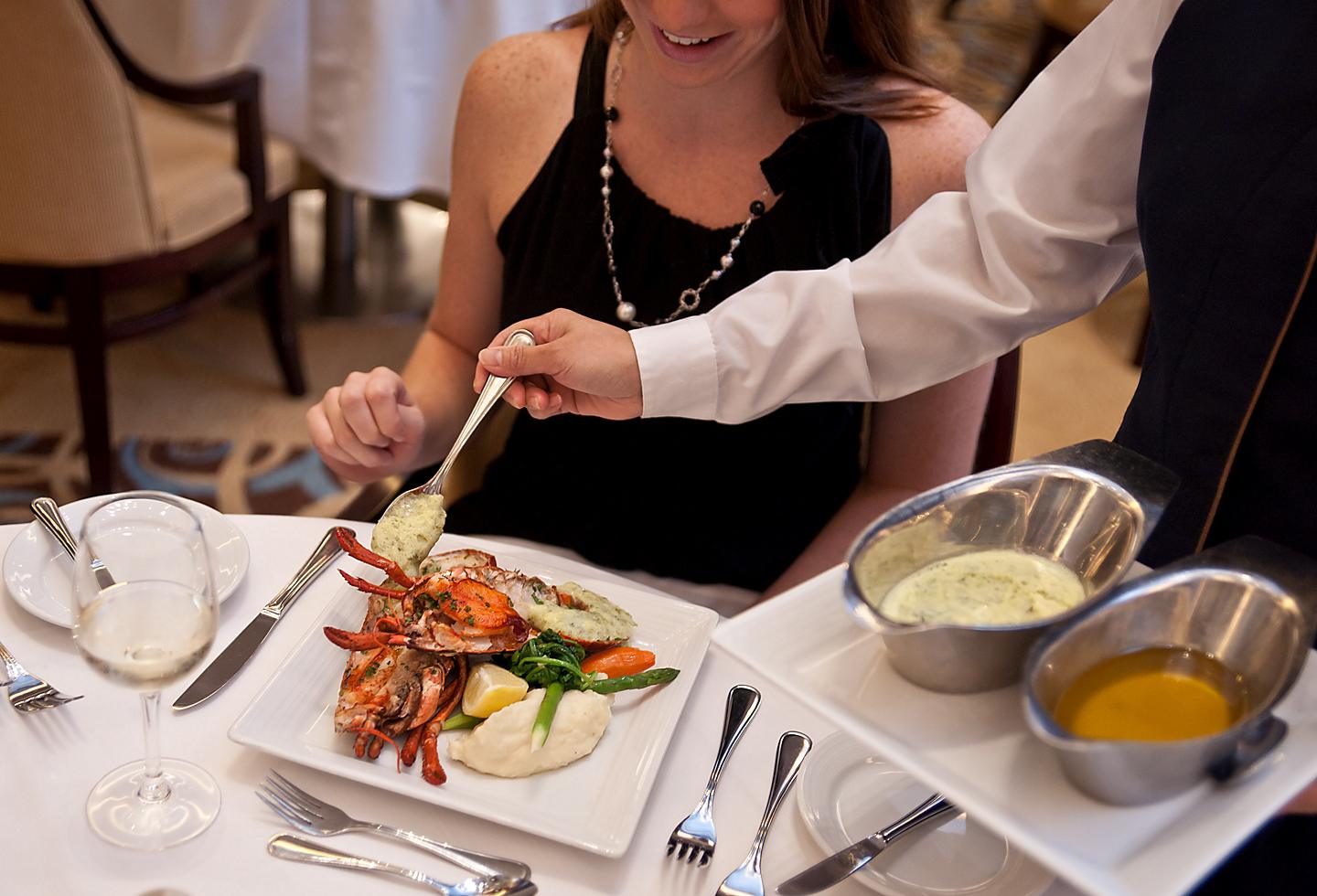 Cruise lines expect passengers to contribute to crew salaries via tips. Most lines handle this by automatically charging a daily gratuity to your onboard bill.
Check your account, and you'll find a fee of $14 to $16 per person, per day, added to your folio. Suite guests may be charged a few dollars more per person, per day. Many cruise lines add the daily gratuity for every person in your cabin, no matter how young, though a few may waive mandatory tips for babies and toddlers.
Technically, you can go to the front desk and ask that the auto-gratuity be removed. Some cruisers prefer to give tips in person in cash. However, the crew works hard to make your vacation amazing, so we do not recommend opting out of gratuities to save money or because you're opposed to tipping culture.
3. Free perks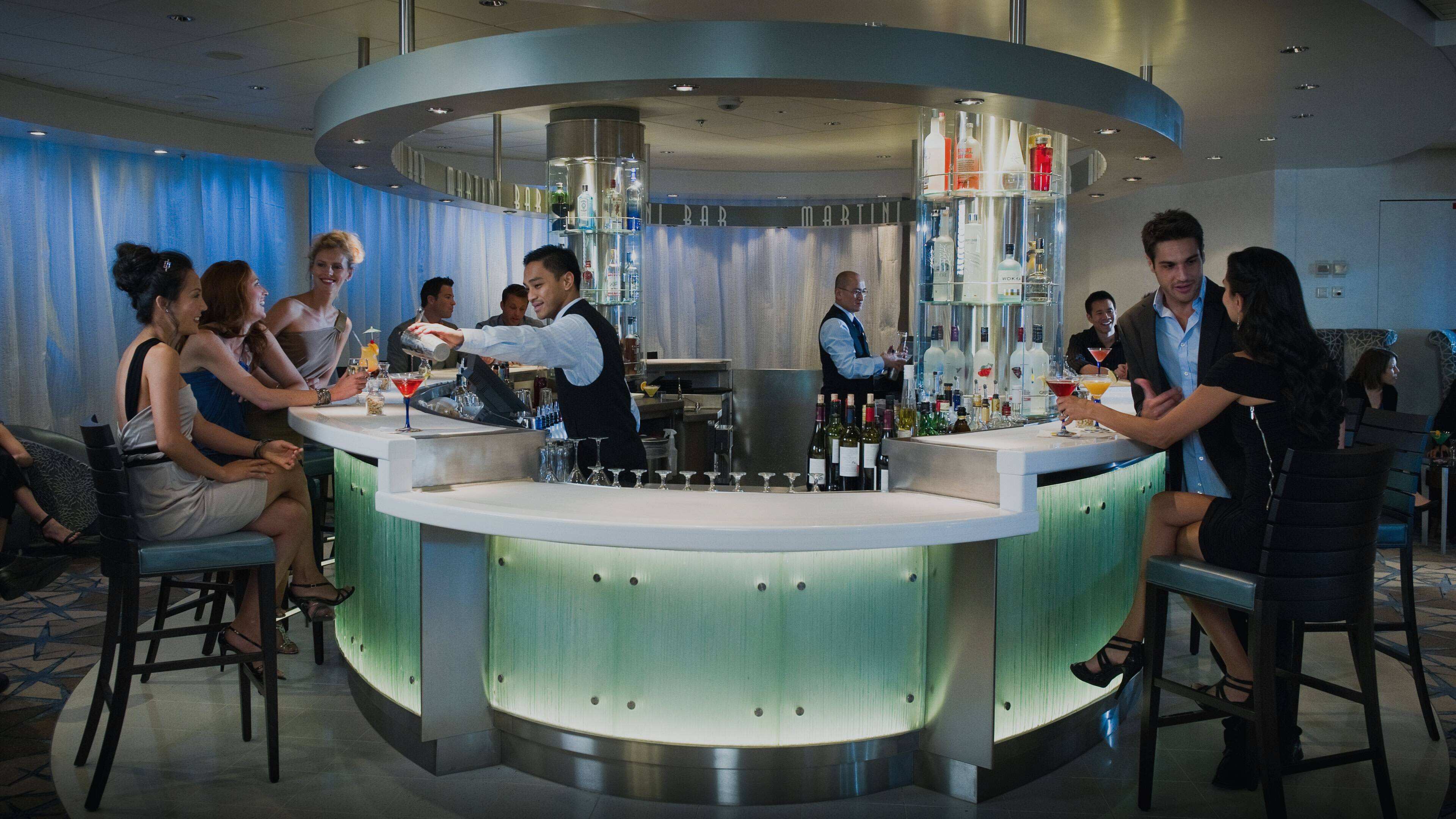 Cruise lines such as Norwegian advertise free perks promotions, where folks can choose freebies, such as drinks packages, Wi-Fi, or shore excursions. But – surprise, surprise – these perks aren't always entirely free.
For example, Norwegian charges a 20 percent gratuity on the retail value of those free drink packages and dining packages. If you're not a big drinker, you might end up paying more in tips than you normally would on drinks.
You should be able to decline the "free" package or select one without extra fees. The key is reading up on or asking your travel agent about applicable hidden charges before you pick your perks.
4. Room service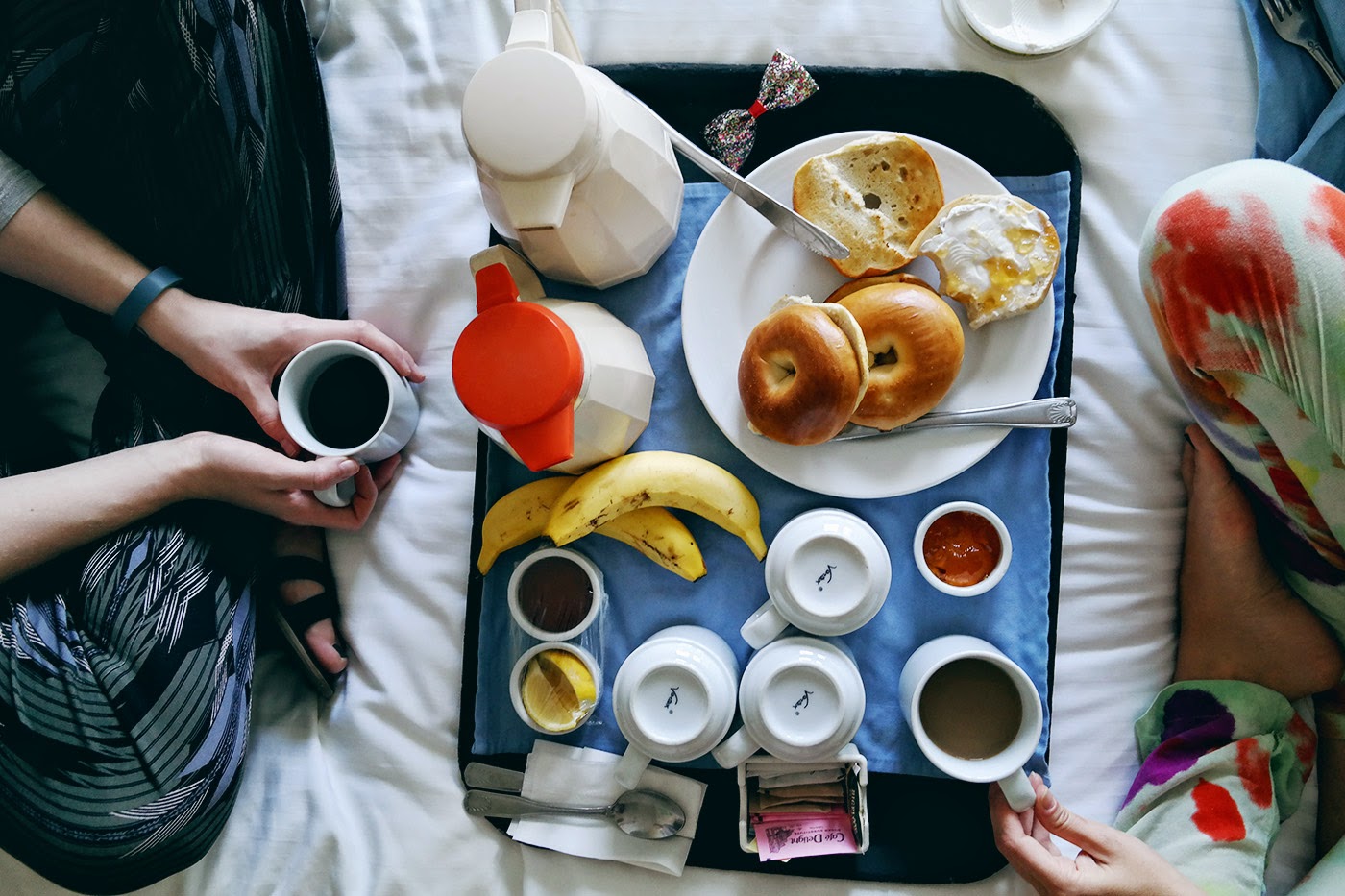 Everyone knows that hotel room service is pricy, but cruise lines used to advertise free room service as a perk. Today, free in-cabin dining is harder to find onboard. You'll rack up plenty of service charges for ordering midnight cheeseburgers or late lunches on port days.
Royal Caribbean and Norwegian are among the lines that charge room service delivery fees. You can avoid these by booking select suites. On these lines, basic continental breakfast is free during specific morning hours.
Holland America, Carnival, and Princess don't charge for room service delivery, but specific items on the in-cabin menu incur fees. Celebrity's in-room dining is free, but late-night orders get billed a service charge.
5. Corkage fees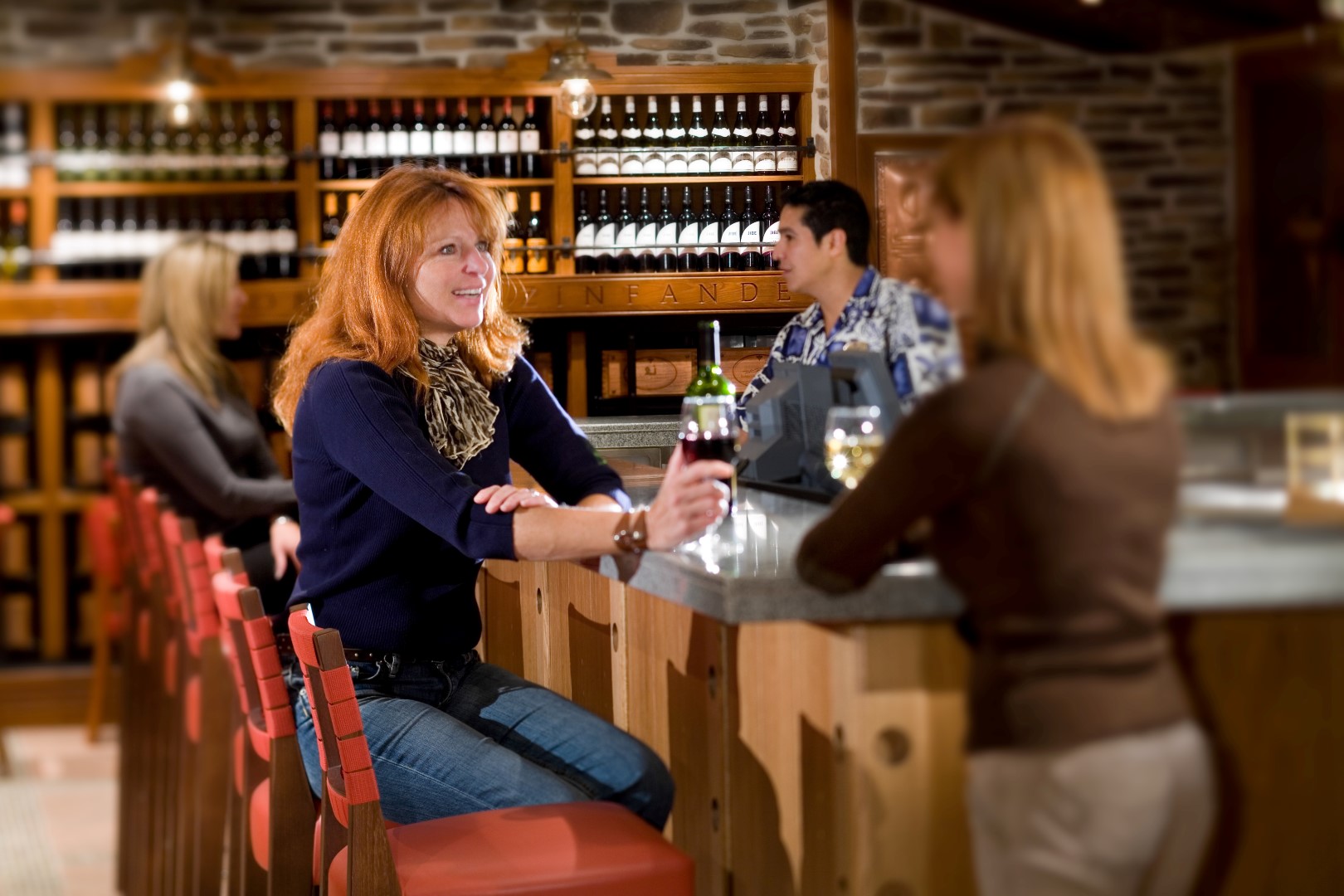 Cruise lines are strict about what type of alcohol you can bring onboard, but most lines permit a bottle of wine. You can enjoy your favorite wine in your cabin, but if you'd like to drink it with dinner, the ship will charge you a corkage fee. 
These hidden fees range from $15 to $25 per bottle. If you're drinking fine wines, these fees might be chump change compared to the restaurant's marked-up price for the same vintage.
If you're bringing a $10 bottle onboard, you might find it more economical to purchase a lower-cost wine from the ship's list.
6. Non-alcoholic beverages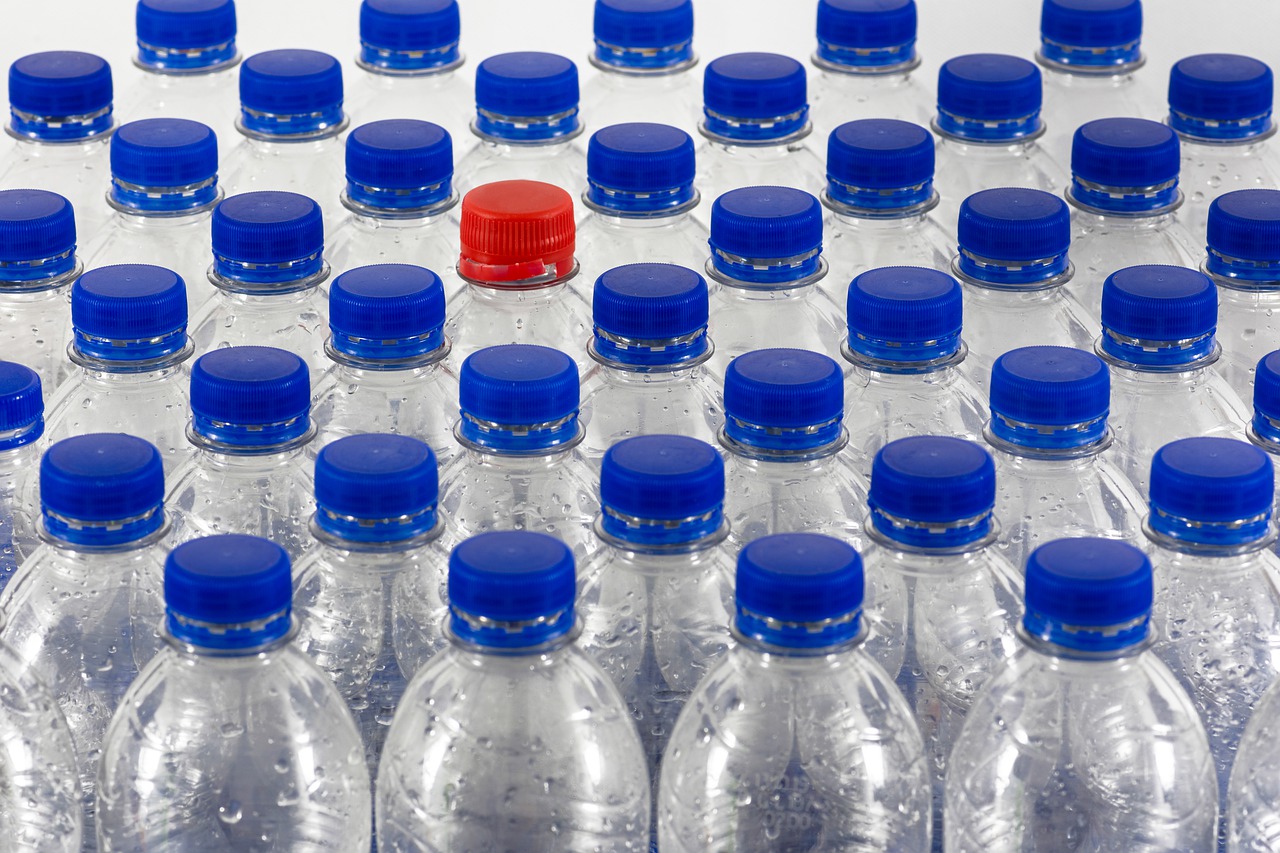 Yes, you can quench your thirst for free on a cruise ship, but the list of included drinks is rather short. Basic dining room coffee and tea, tap water, milk and select juices at breakfast, and lemonade and iced tea at lunch and dinner are typically the extent of your included drinks. You'll have to pay extra for all other beverages.
Love your morning latte? Binge on bottled water? Depend on Diet Coke to get you through the day? You'll need to purchase these at the bar at restaurant rates, plus tip. If you drink multiple sodas each day, you can quickly rack up a large bar bill.
Disney does include soda in its fares, and Celebrity now offers a Classic beverage package in its cruise fares. Otherwise, look for soda packages, which can lower fees for big drinkers. Alternatively, lines like Carnival and Holland America will let you bring a reasonable amount of canned beverages onboard for free.
7. Fitness classes and steam rooms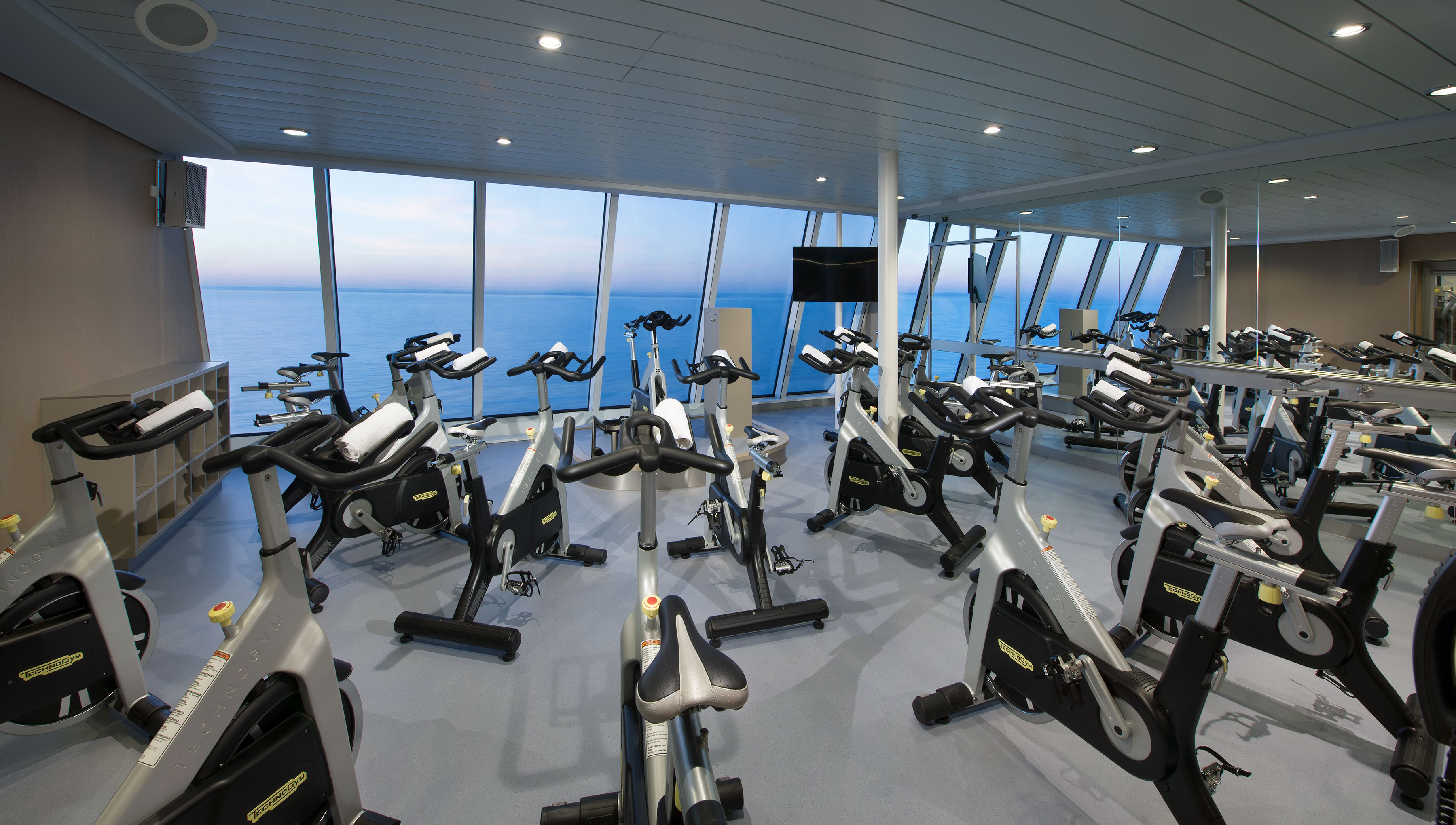 At your gym at home, you likely have access to the cardio machines and free weights, plus fitness classes, pool, and sauna facilities. On a cruise ship, use of the fitness center is free, but classes and thermal suites cost extra.
Some lines offer complimentary half-hour stretching or abs classes. Otherwise, if you want to try a yoga, Pilates, boot camp, or spinning class, be prepared to pay $12 to $20 for a class. 
The fitness center locker rooms might include a small steam room or sauna for use by anyone. But if you want to sweat it out in the thermal suite, complete with heated loungers and aromatherapy steam rooms, you'll need to purchase a day or cruiselong pass.
8. Wi-Fi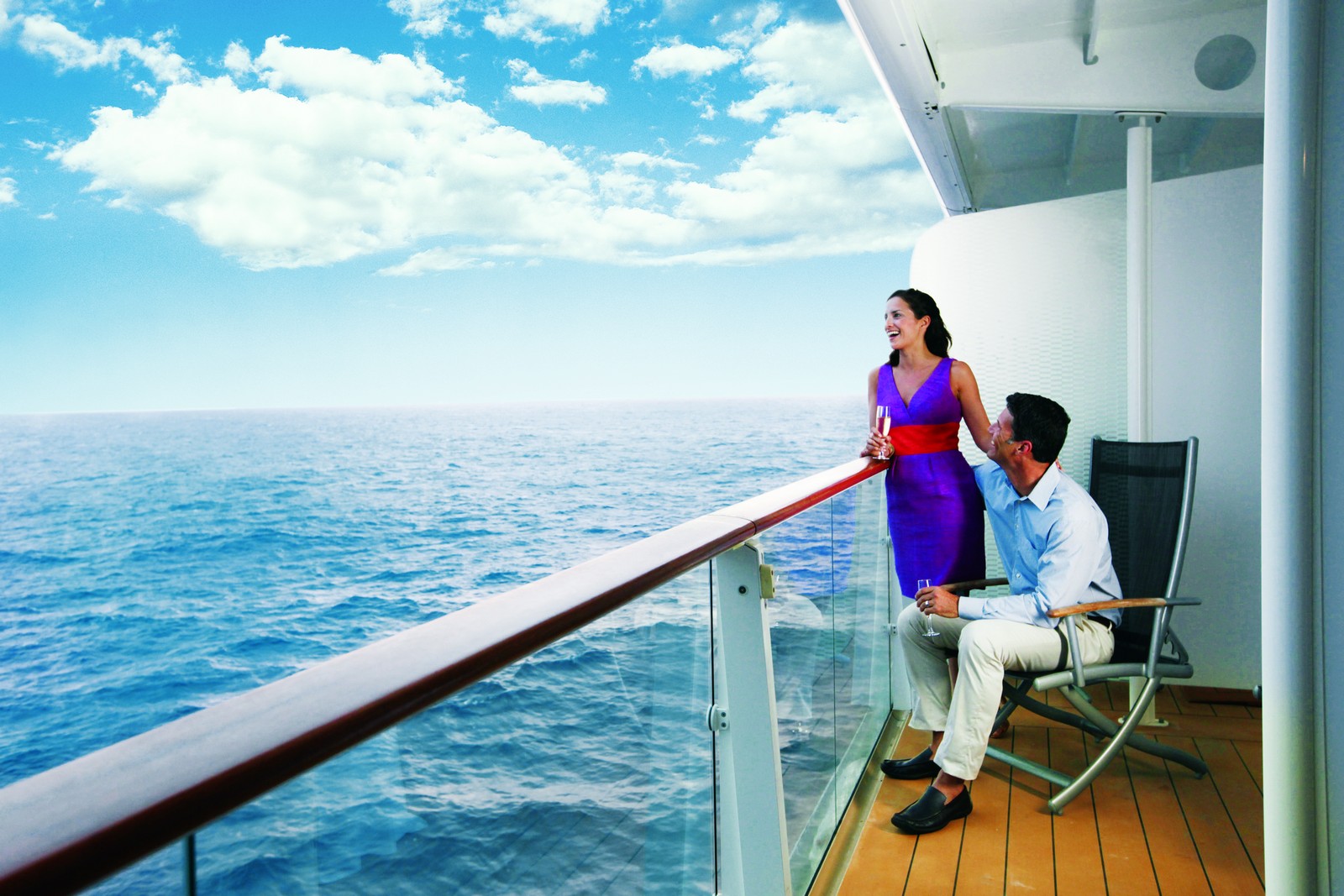 Connected travelers prize internet access above all else. Whether you want to check in with work, email the kids at home, or post vacation selfies to Instagram, you need a Wi-Fi connection.
Due to the satellite connections used to get bandwidth on a ship floating in the ocean, cruise ships charge a surprising amount to log on onboard. First-time cruisers are often shocked at how much it costs to access the internet onboard – and that's nothing compared to the cellphone roaming fees you'll incur if you don't put your phone in airplane mode.
Cruise lines offer a range of Wi-Fi packages, based on bandwidth or time used. Your best bet to avoid the fees is to find free Wi-Fi in port.
9. Babysitting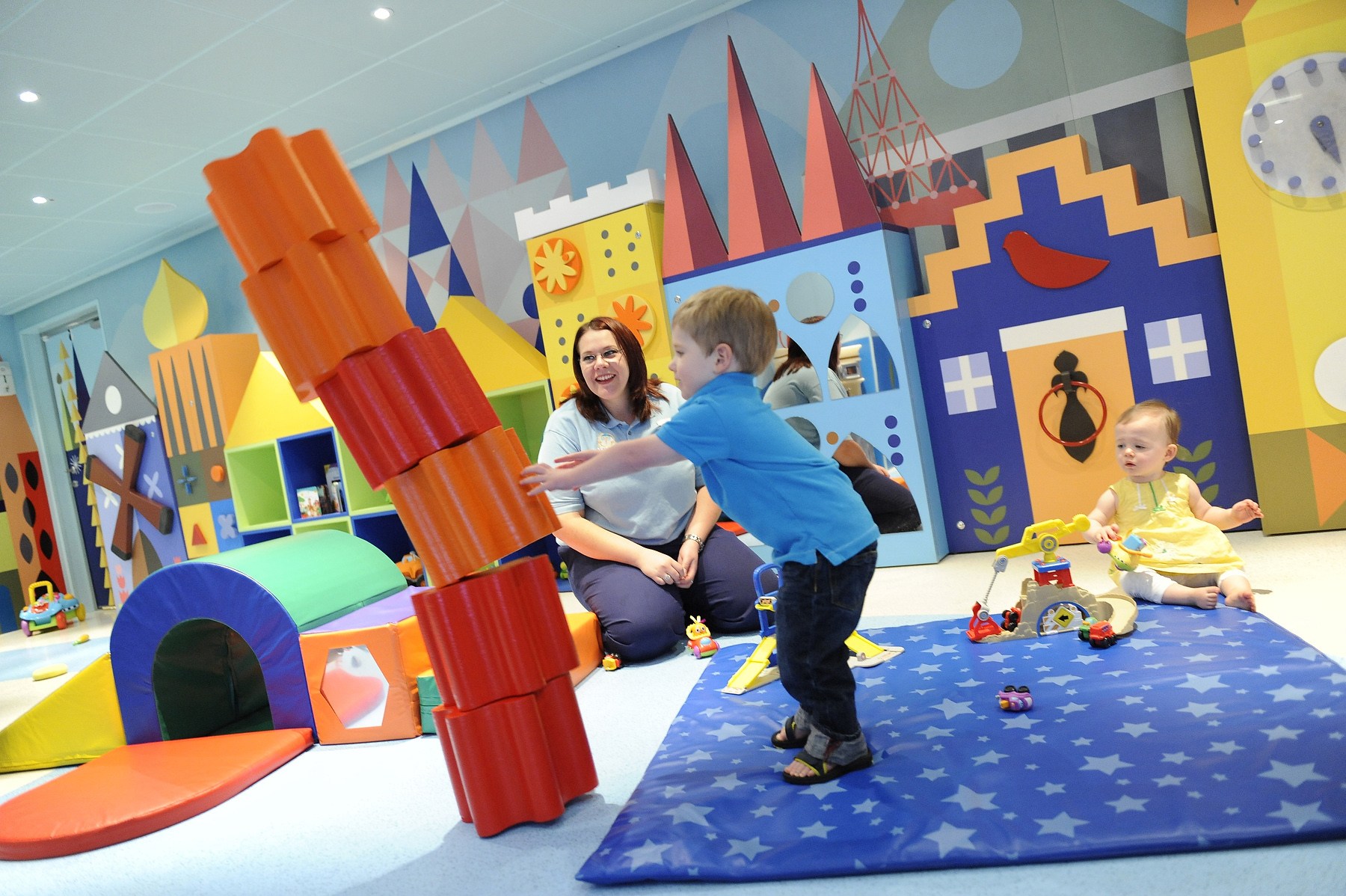 The fabulous kids' clubs on family-friendly lines like Royal Caribbean, Carnival, Norwegian, Disney, and MSC host a packed schedule of activities for the youngest cruisers. But parents who need an evening babysitter so they can have a night out on the ship need to pay.
Late-night group babysitting in the kids club after 10 p.m. costs about $6 or $7 per hour, per child. We encourage parents to have their fun before 10 p.m., but if you need to leave your kids in the club late at night, know that your evening out comes with a price tag.
In addition, cruise lines like Royal Caribbean and Disney with nurseries for babies and toddlers under 3 years old charge an hourly rate to drop off the little tykes in their onboard facilities.
10. Onboard attractions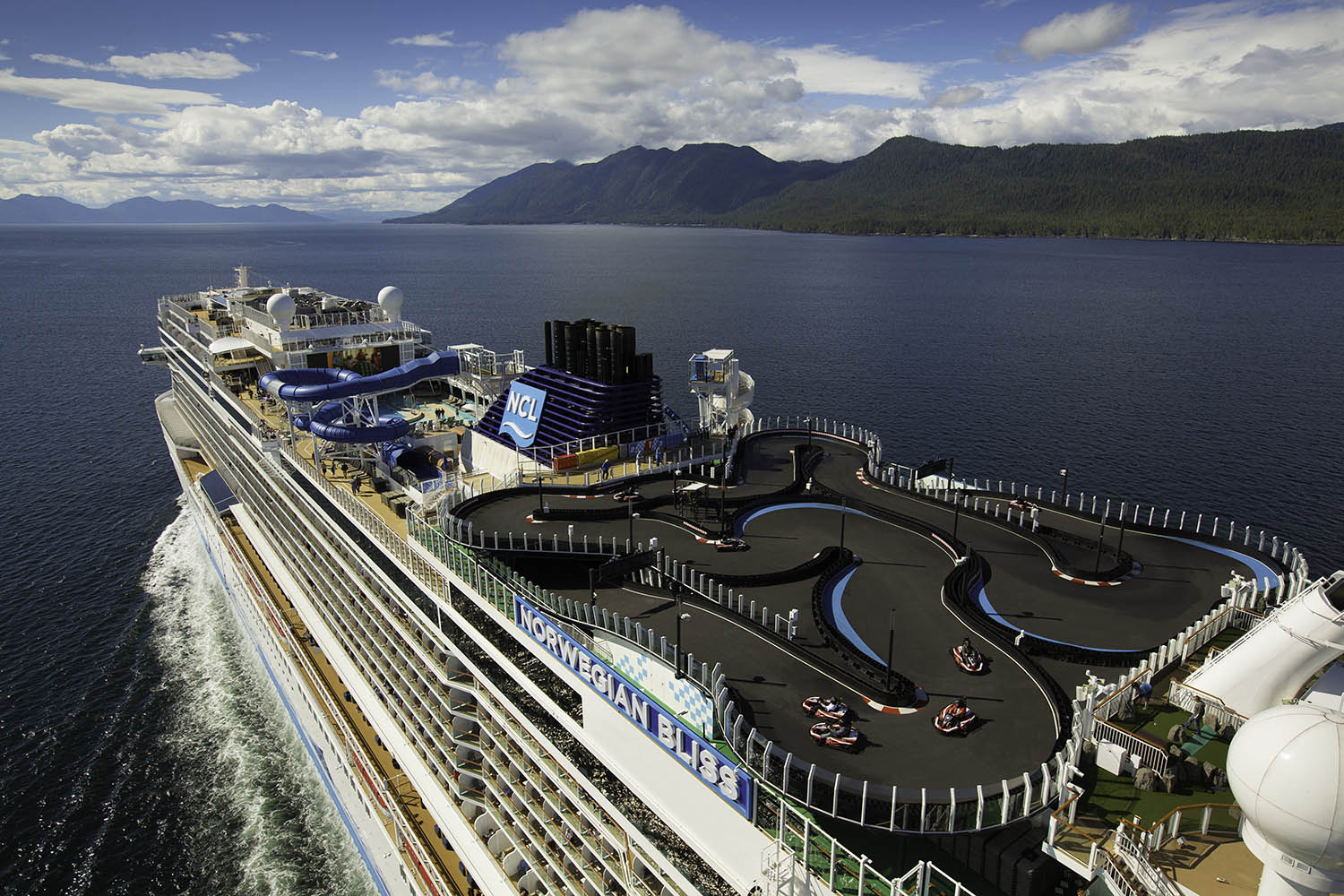 Cruise ships promote their varied onboard attractions, but not all of them are included in your cruise fare.
Laser tag, virtual reality games, and go-kart racing on Norwegian's newest ships cost extra. Royal Caribbean's Escape Room experience is not free. Cruisers must pay to reserve space in The Sanctuary sun deck on Princess or to visit Carnival's IMAX and Thrill Theaters, Sky Zone trampoline park, and BOLT sea coaster. Tea with princess on Disney Cruise Line and its princess and pirate makeovers carry a price tag. 
Extra-fee activities vary by line, and what's included on one ship might incur a charge on another. While many popular attractions are free of charge, don't assume any onboard activity is free without checking first.
11. Dinner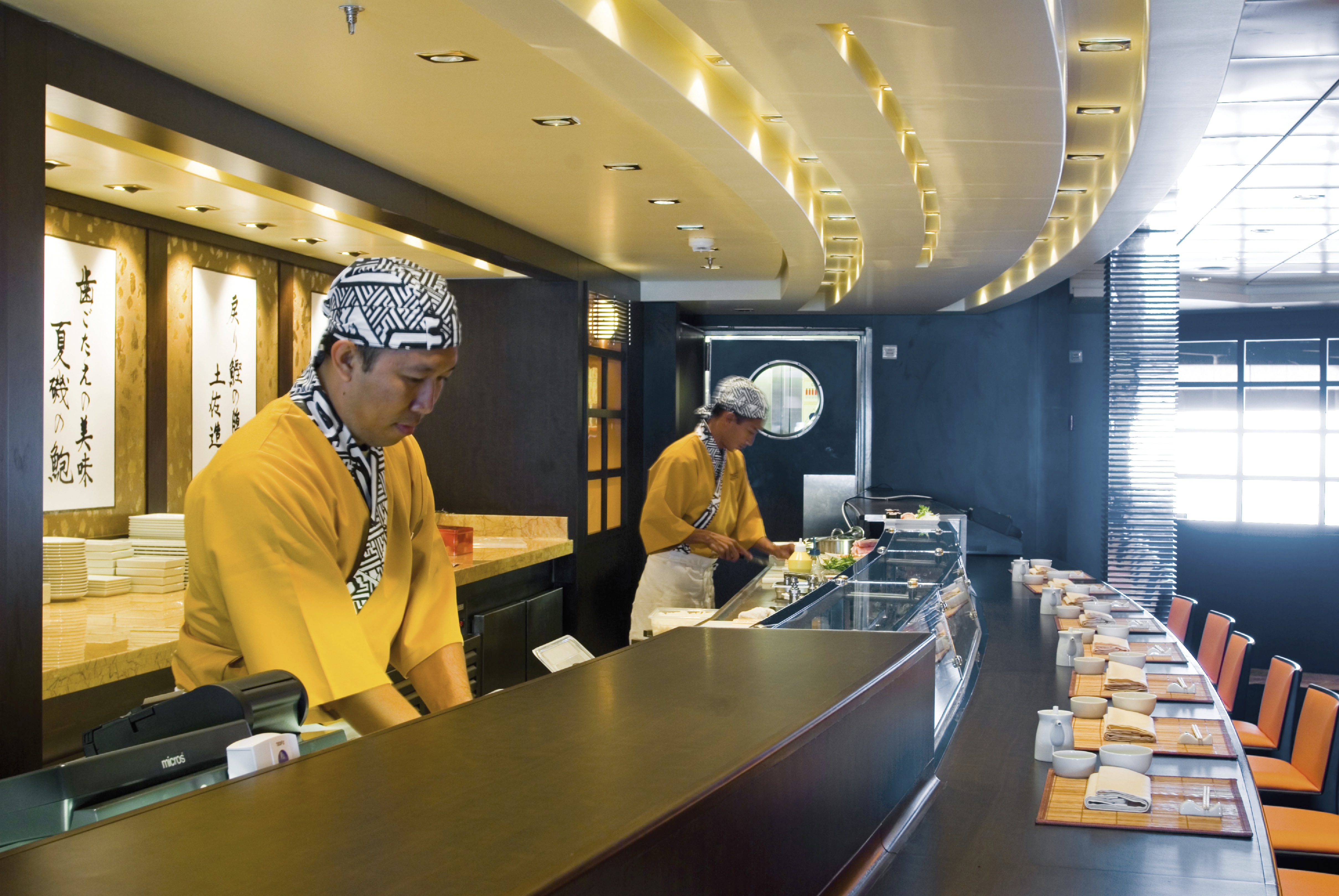 You never have to pay extra to eat on a cruise ship – but you won't be able to access all of your ship's upscale or innovative dining establishments. The smaller restaurants onboard charge either a flat cover fee to dine or price your meal based on what you order, like a land-based venue.
Dining fees vary depending on cruise ship and the particular restaurant, but most are around $35 to $50 per person. Dinner at Disney Cruise Line's upscale French restaurant Remy is the most expensive meal you can get at sea, starting at $125 per person. 
You can purchase dining packages on lines like Royal Caribbean and Norwegian to save a bit on restaurant surcharges, or pick one as a free perk through Norwegian's Free at Sea program. However, if you're not satisfied eating in the big dining rooms or buffet restaurants every night, know you will need to budget for extra-fee meals.