Day four was another sea day, with activities like educational talks, gameshows, dance classes and rooftop movies. Although the scheduled diversions are fun, you already know what those are like, so I figured that, today, I'd cover something that's on most cruisers' minds these days: cleaning procedures and social distancing.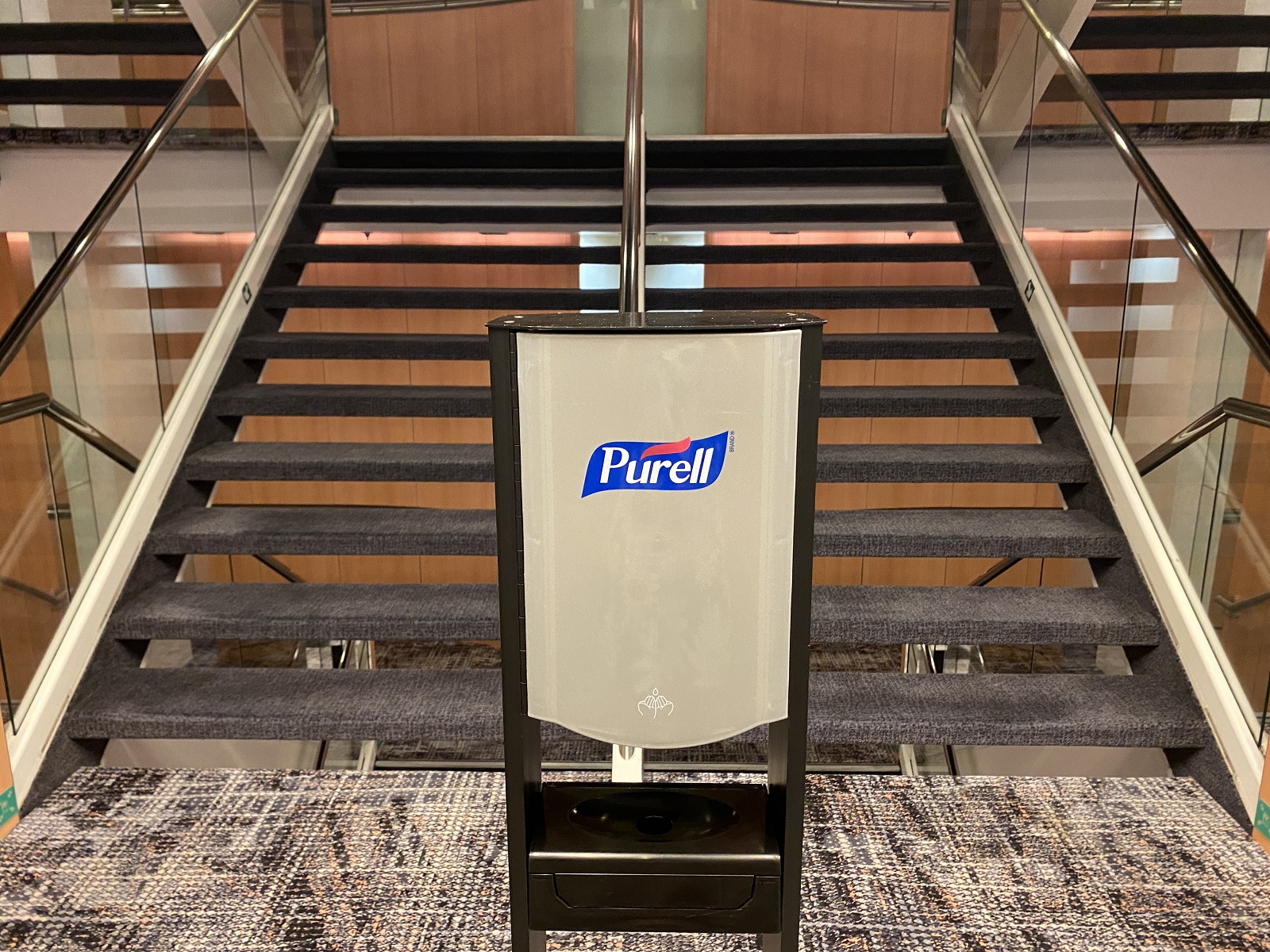 I spent most of the day wandering around the ship, rounding up photos of the different COVID-related signage you're likely to see and talking with crew about what they're doing to keep the vessel as free of germs as possible.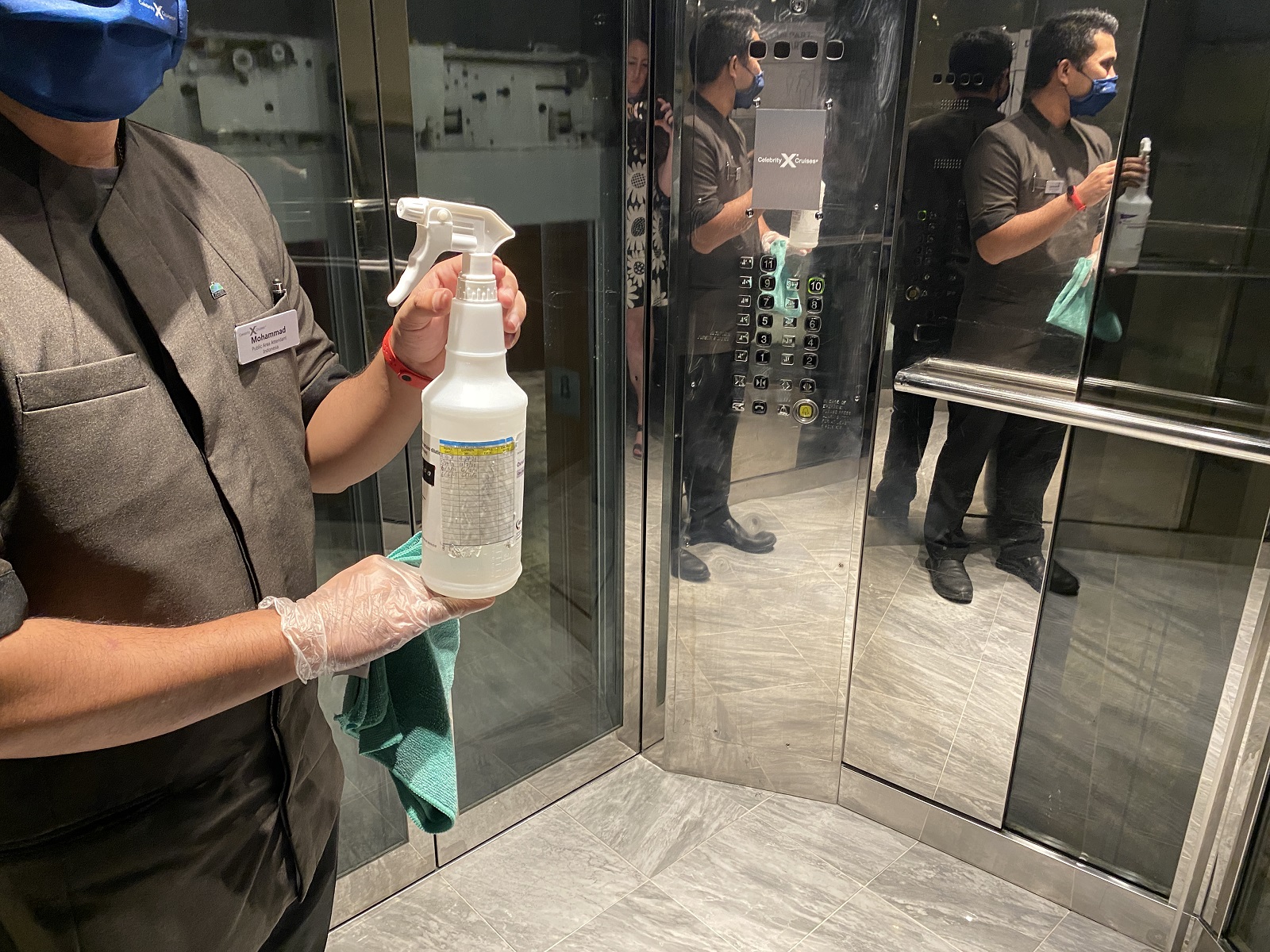 It's common to see surfaces being wiped down in public areas. The cleaning is more frequent than ever, as I was told by a crew member who was disinfecting the inside of an elevator I used to take a ride up to the pool deck. In fact, Hotel Director Mihai Olaeriu told me the schedule involves hourly cleaning of all high-touch surfaces like railings, elevator buttons and countertops.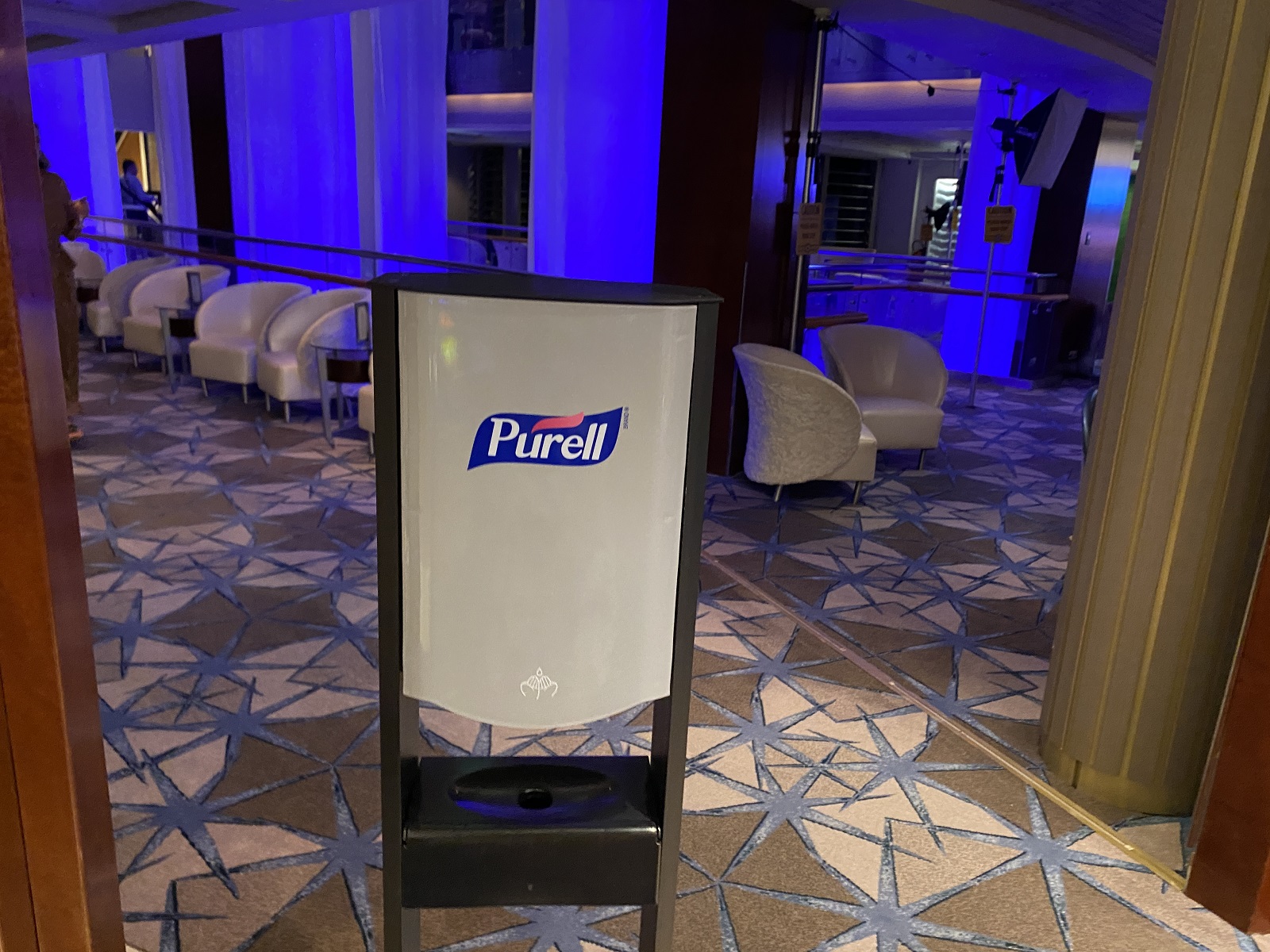 Later, as I was sitting in Café al Bacio, sans doughnuts (I opted for a chocolate-mint cupcake instead), a member of the crew approached with a spray bottle and a rag and began wiping down the handrails near where I was sitting. (I was at a small table with my back against the atrium area and offered to move, but she declined and simply worked around me, which was thoughtful.)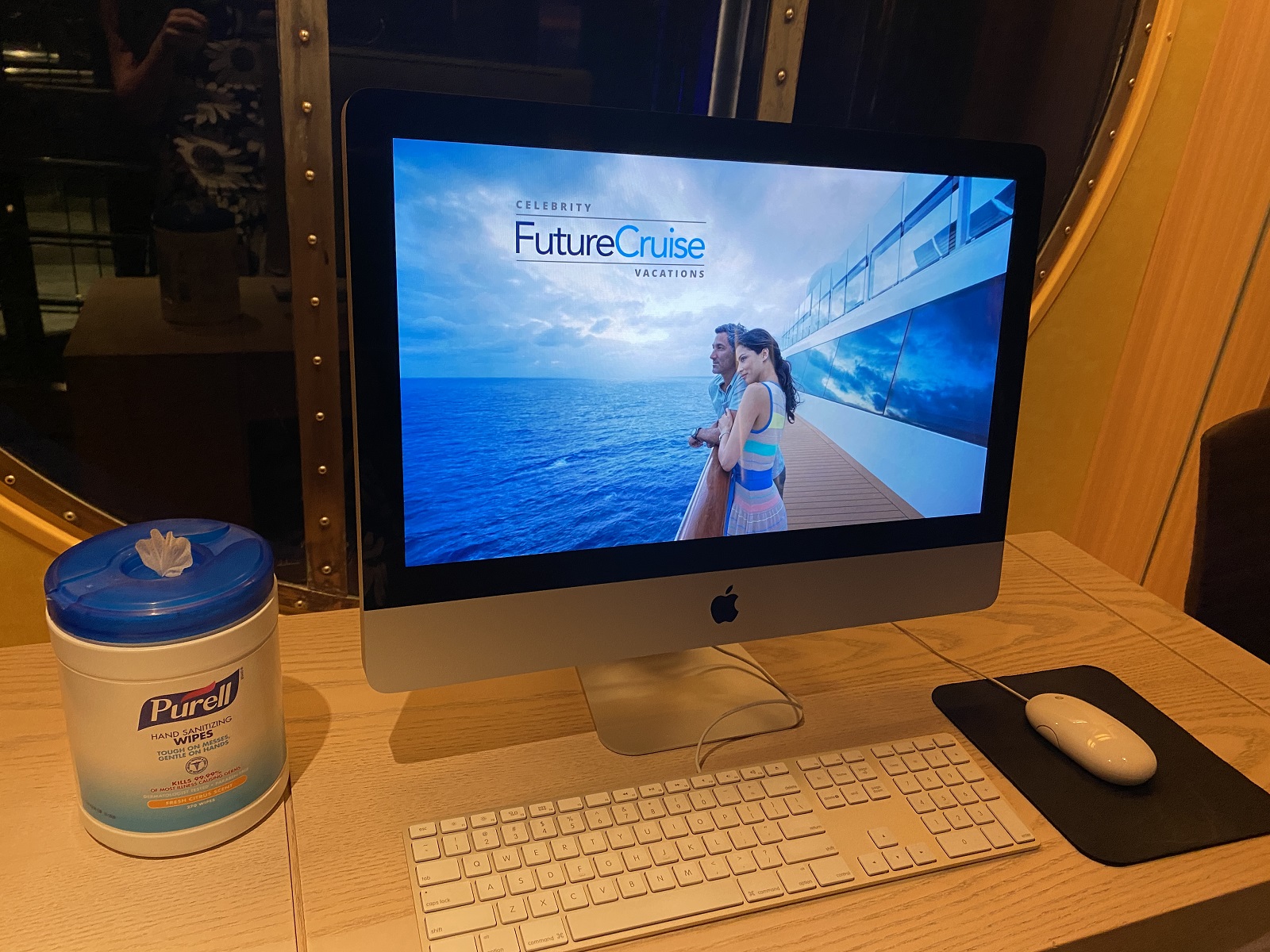 I've also noticed hand sanitizer and sanitizing wipes at just about every turn. Purell machines are positioned at the entrances to all public areas and elevator banks, with wipes near the computers at the internet café, and pump bottles of Suave sanitizer put out for passenger use at the guest relations and shore excursion desks, as well as at the onboard ATM and many of the machines in the casino.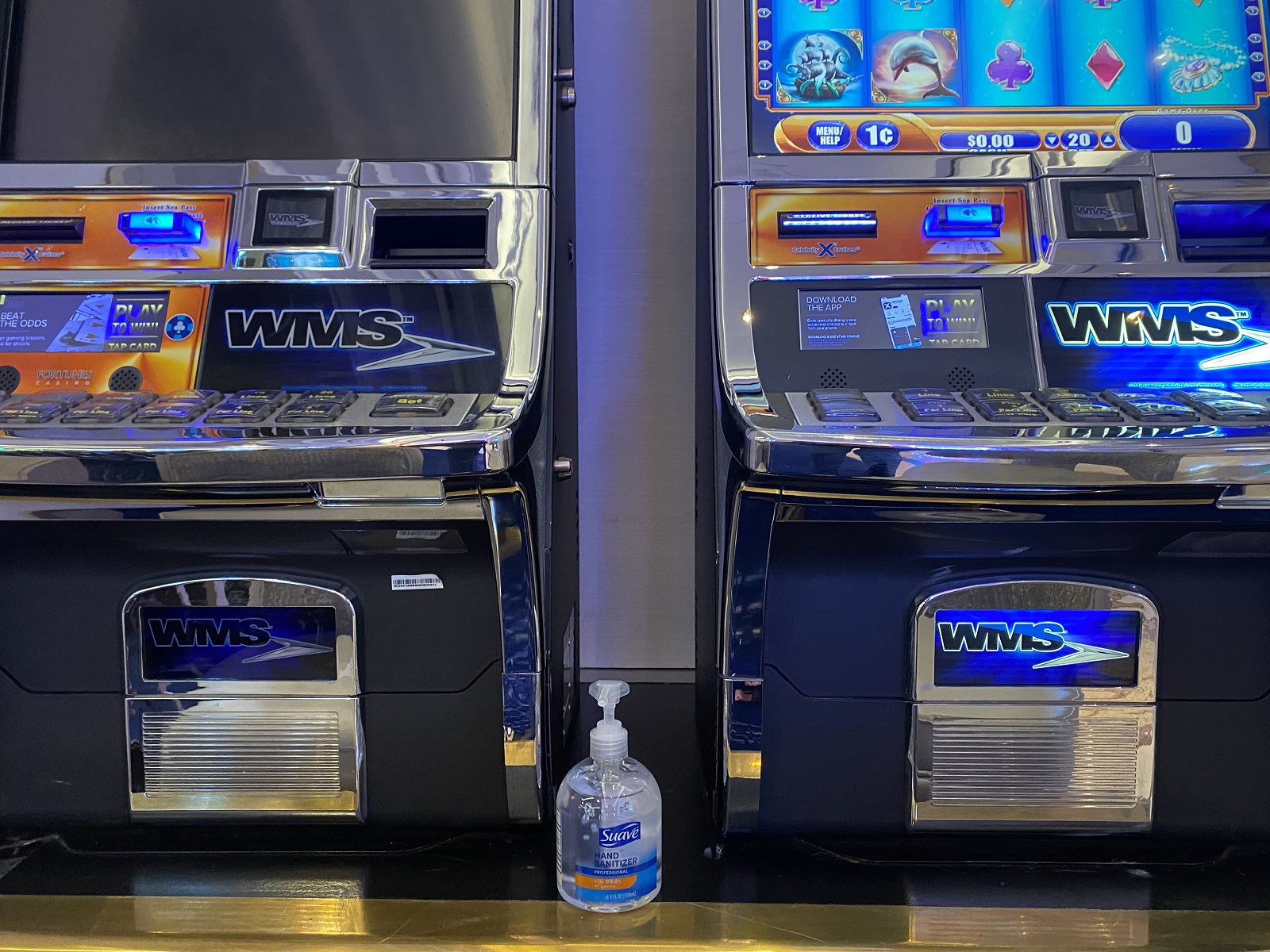 Speaking of the casino, there are several machines blocked off to allow for social distancing. (I didn't specifically see anyone breaking those rules and, therefore, also didn't see anyone enforcing them.)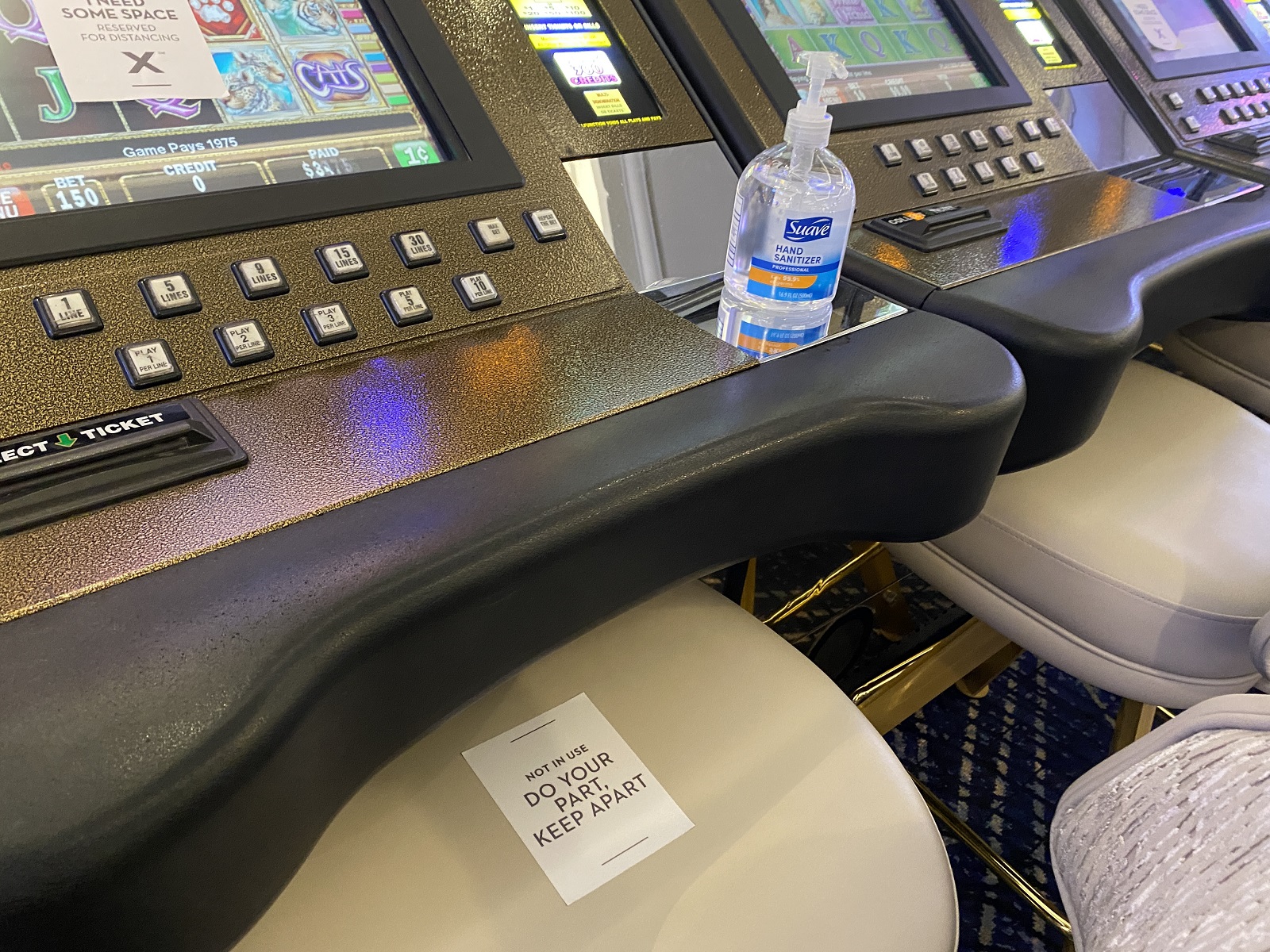 In the spa, the manager there told me that they have always cleaned and sanitized salon workspaces and spa treatment rooms between passengers, even pre-COVID, and they continue to do the same now. (I had two separate salon treatments -- a fire and ice mani/pedi, which was amazing, and a blowout when I realized my cabin's hairdryer is abysmal. Before each, I was asked to wash my hands upon entering the salon.)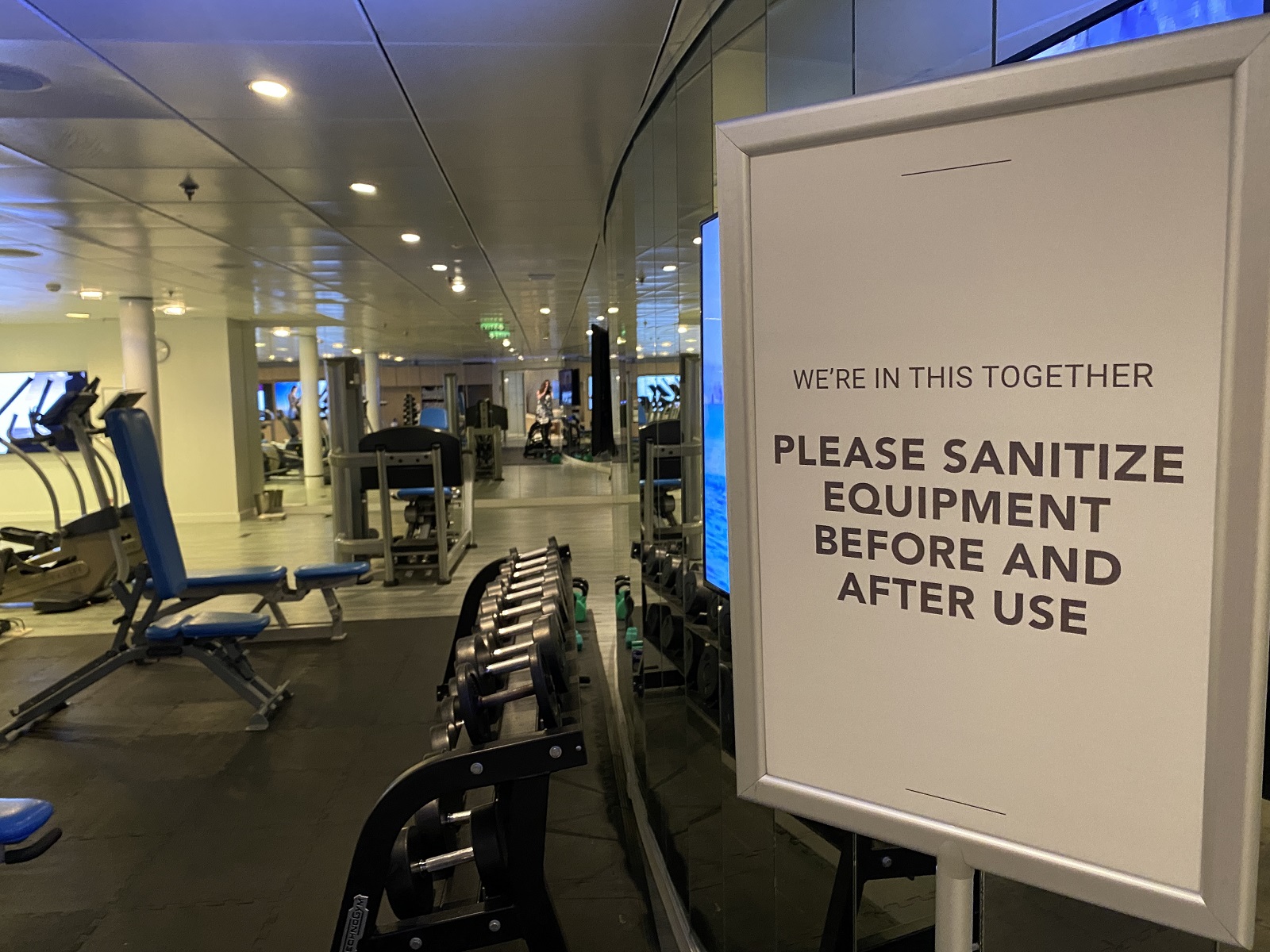 As for the gym, there are signs everywhere, asking passengers to please wipe down the equipment when they're done using it. Sanitizing wipes are available in several areas, and every-other cardio machine is blocked off in the rows of treadmills and ellipticals.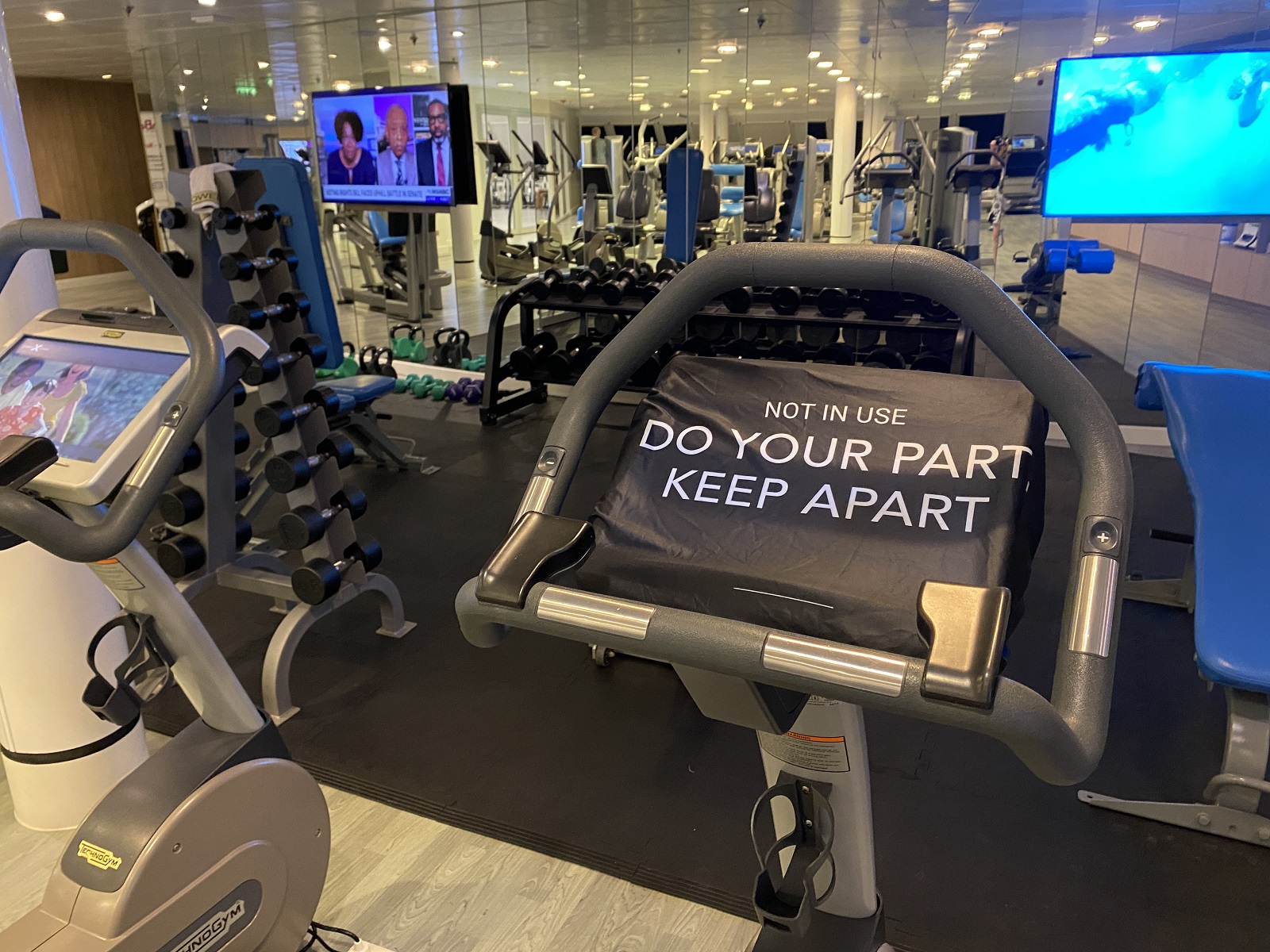 I was also curious to see how they're handling things with the youngest cruisers in the kids clubs. There are only eight children signed up for the club on this sailing, but I have to shout out the adorable half-height Purell machine stationed at the entrance. Sized just for kiddos, it enables them to help themselves to sanitizer before entering. Inside, there are signs throughout to remind them to wash and sanitize, and staff told me they also issue reminders.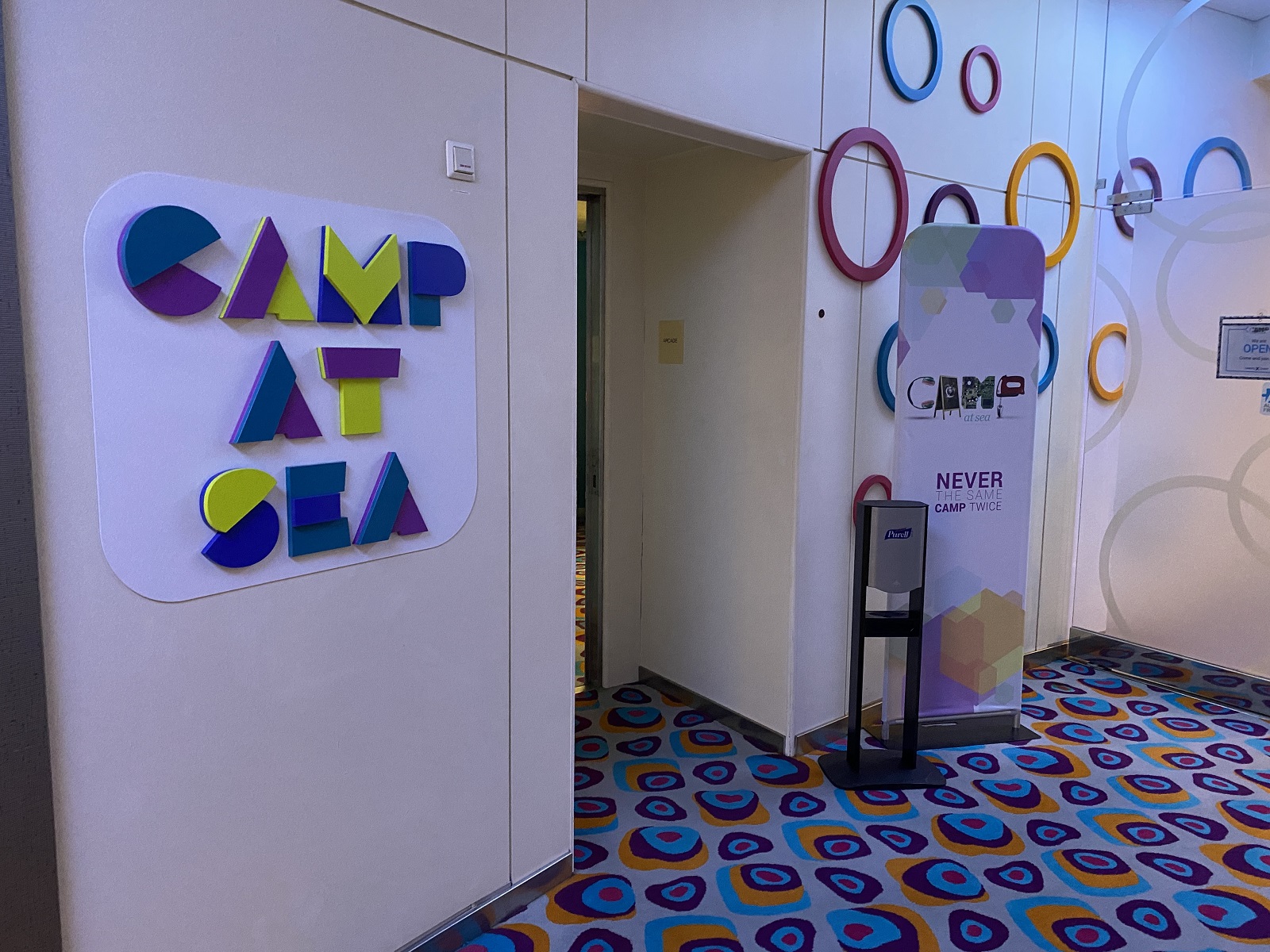 As for toys and other materials, they're sanitized by crew between activities, which is more frequent than the once-a-day sanitizing they used to get after a long day of play. They also told me items like markers for coloring are doled out in sets, so each child has his or her own to use for the duration of the activity, eliminating the need for multiple hands to touch them.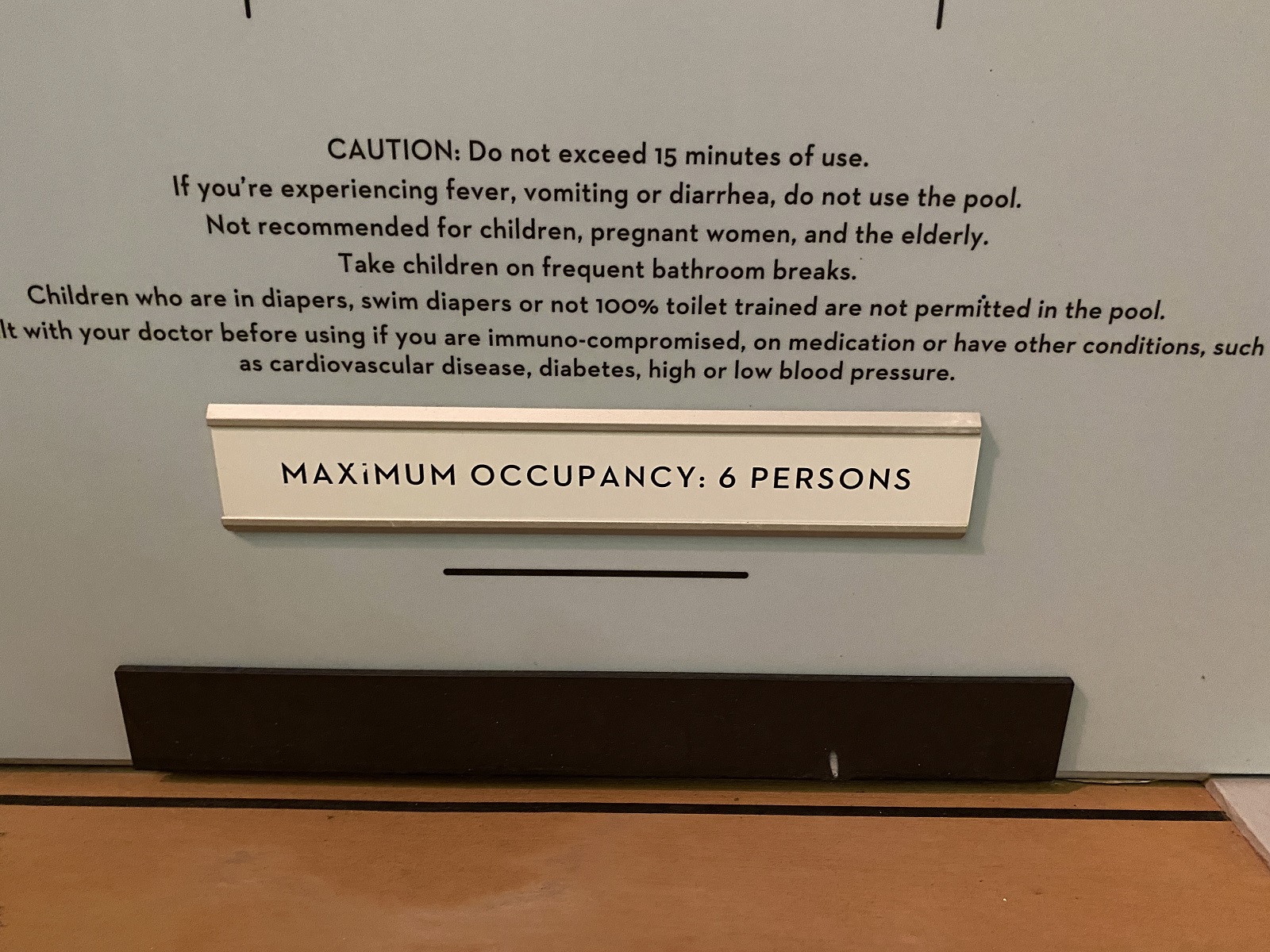 Further, the pool and hot tubs have capacity limits. It's unclear whether the same ones were in place prior to the pandemic, but the limit for hot tubs near the main pool is six people, with eight people allowed in each at the Solarium. The limit for the Solarium pool is 26, one section of the main pool is 24, and other section of the main pool is 30.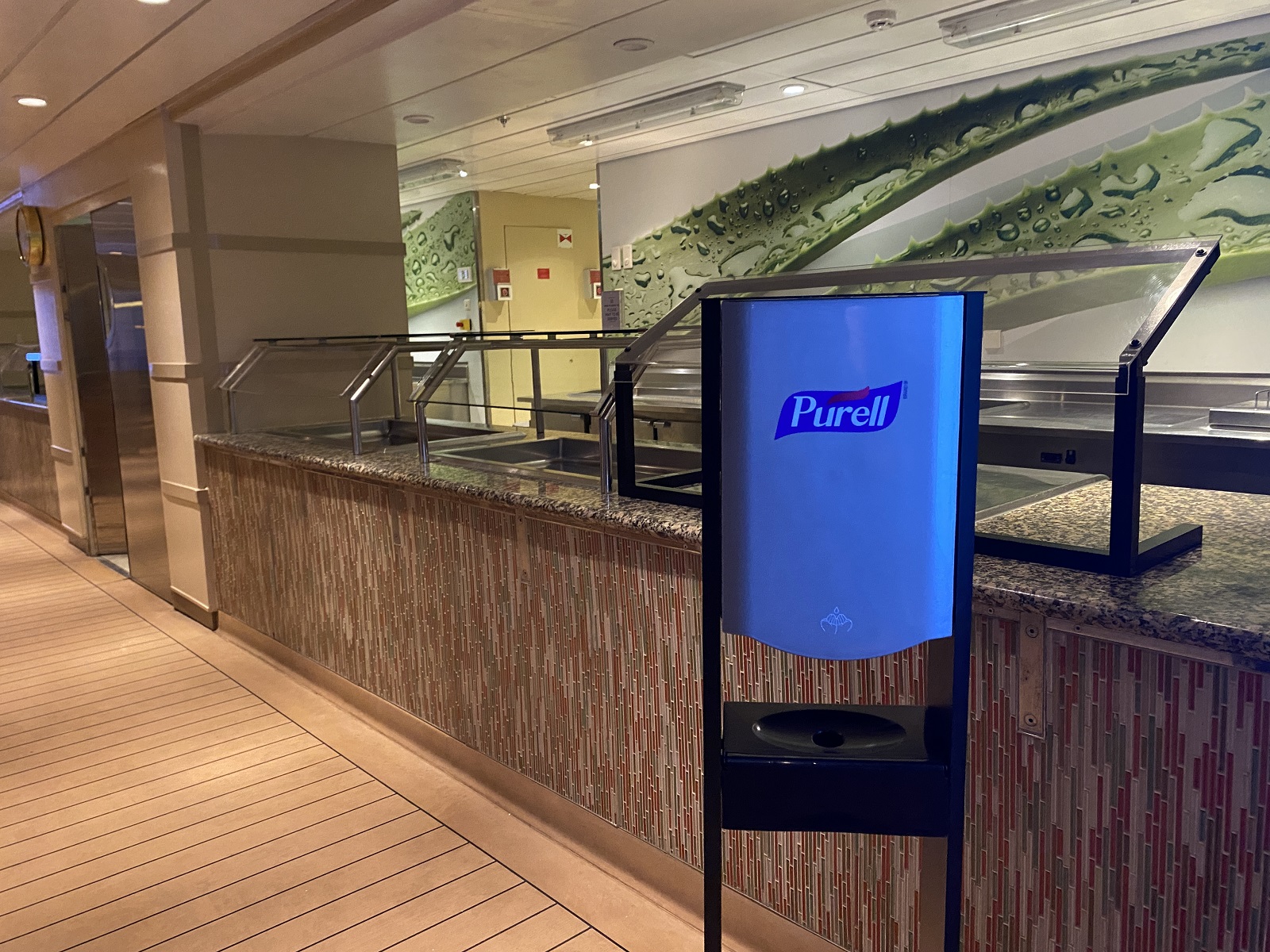 So how is the line handling cabin cleaning? One room steward told me that the actual cleaning agents used haven't changed, as cabins have always been well sanitized, particularly between guests. Twice-a-day turndown and tidying services are still offered, and I've never seen a stateroom look so clean as the one I'm in.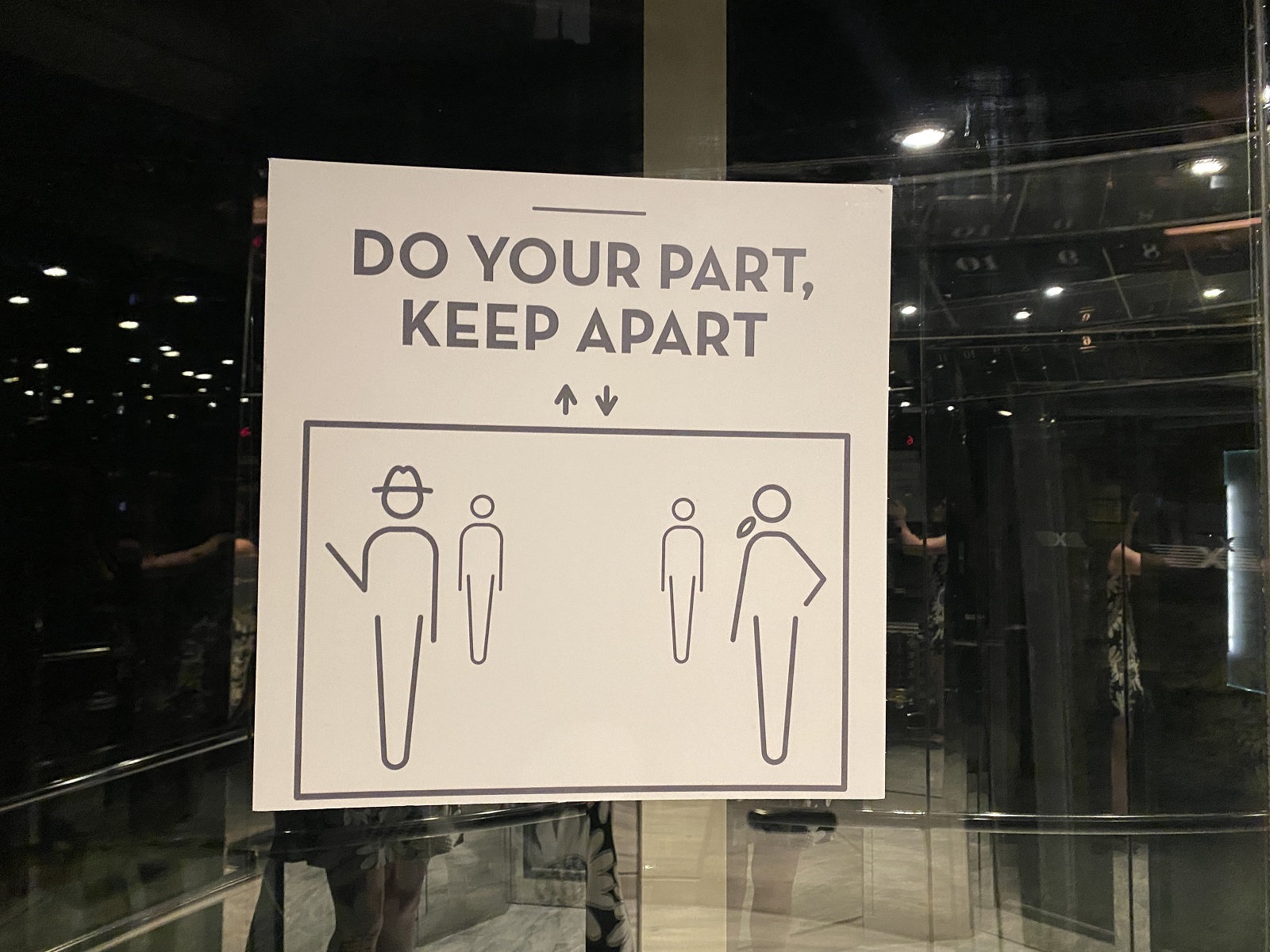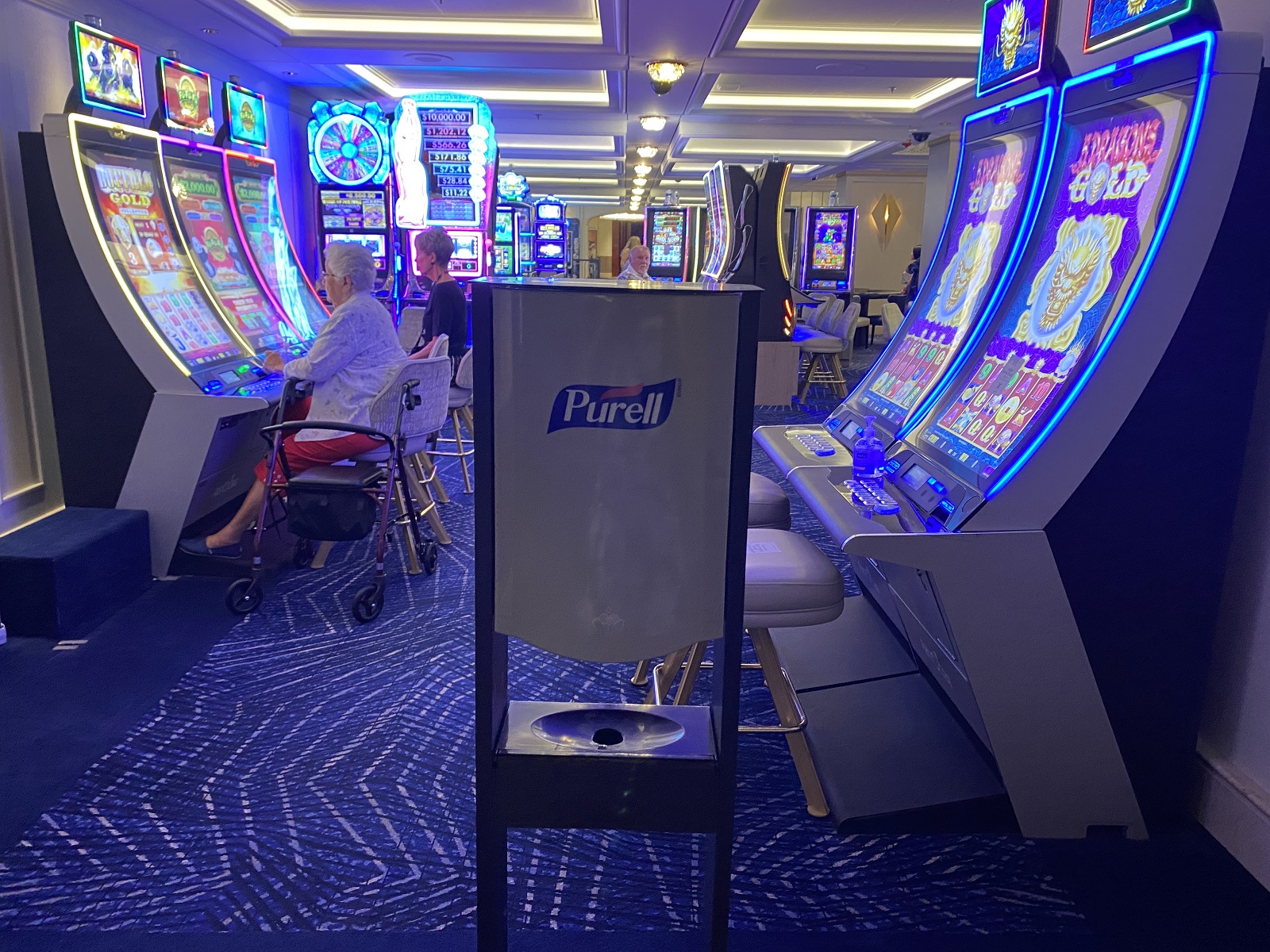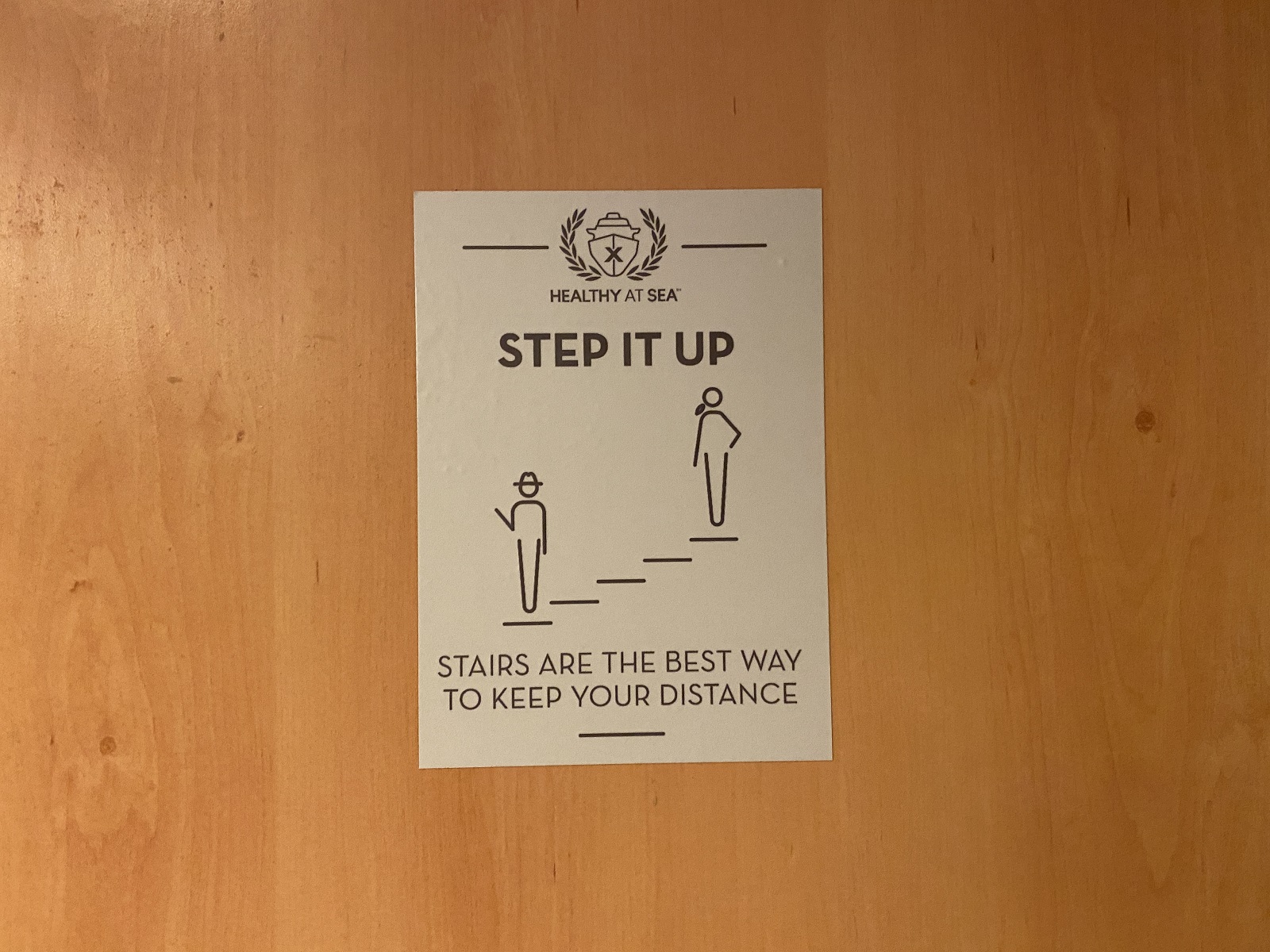 While you wait, tune in later for a recap of day five, when I'll explore on my own in Aruba. Check out the rest of my sailing here: