Scenic cruising is one of the big attractions of an Alaska cruise. The ship enters a watery culdesac, frequented mainly by birds and sea creatures; at the end, a massive glacier awaits in icy splendor. Passengers race to deck railings to watch chunks of ice break off and crash into the water with a thunderous sound, or pull out binoculars to spot otters and eagles.
Most cruise ships will cruise up and down the Inside Passage to get from port to port, but which glacier-lined scenic waterway they pull into for photo opps varies by line and sailing. Popular spots include Glacier Bay National Park, Hubbard Glacier, Tracy Arm, and Endicott Arm. 
Does it matter which scenic cruising spot is on your itinerary? Should you choose a cruise based on which glacier it's planning to see? If you've never been to Alaska, you'll likely be wowed by all of the glacial hotspots, but here's what you should know about each of the key scenic cruising spots as you browse Alaska cruise itinerary options.
Glacier Bay National Park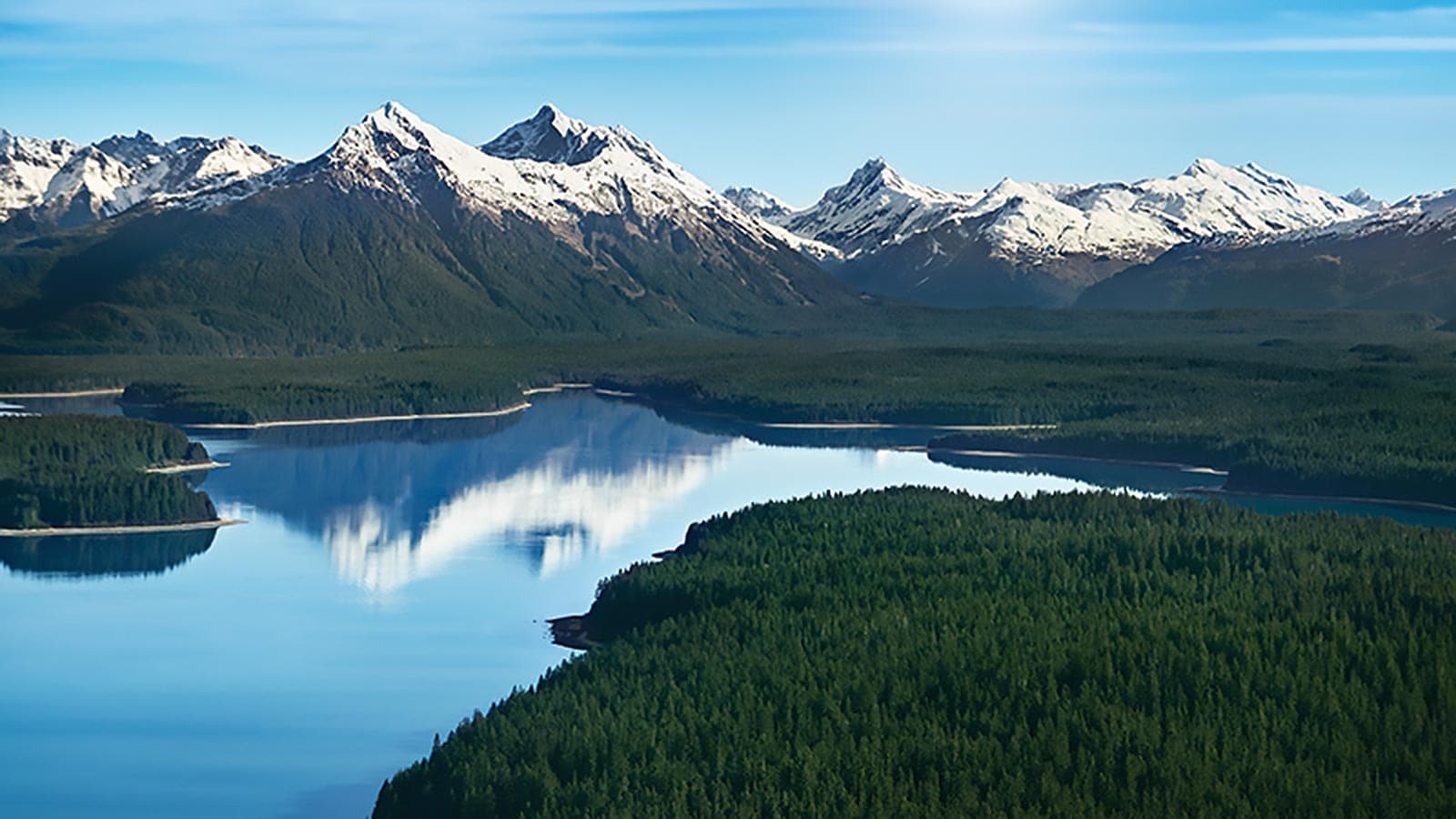 Glacier Bay National Park is the mack daddy of all the scenic cruising sites. So much so that cruise lines need to submit applications in advance and compete to garner the coveted use-day spots. Holland America and Princess have historical rights to nearly half the spots, and cruise lines that fail to secure access can only try again every 10 years.
Ships that visit Glacier Bay will spend approximately nine hours in the park, entering the bay from Icy Strait and sailing to either the John Hopkins glacier or the Grand Pacific and Margerie Glaciers at the bay's farthest ends. Park rangers join each cruise ship from the park headquarters near Glacier Bay's entrance and offer live narration about the park and its sights, as well as answer questions.
Keep your binoculars at the ready, and scan the sea, sky, and slopes for bears, mountain goats, bald eagles, sea lions, seals, and sea otters. Even if you don't spot any wildlife, your time on deck will be rewarded when the ship cuts its engines and slowly revolves, so everyone can ogle at the gigantic ice-blue glaciers that run down to the sea.
Glacier Bay National Park is located northwest of Juneau and diagonally across the channel from Icy Strait Point.
Tracy Arm and Sawyer Glacier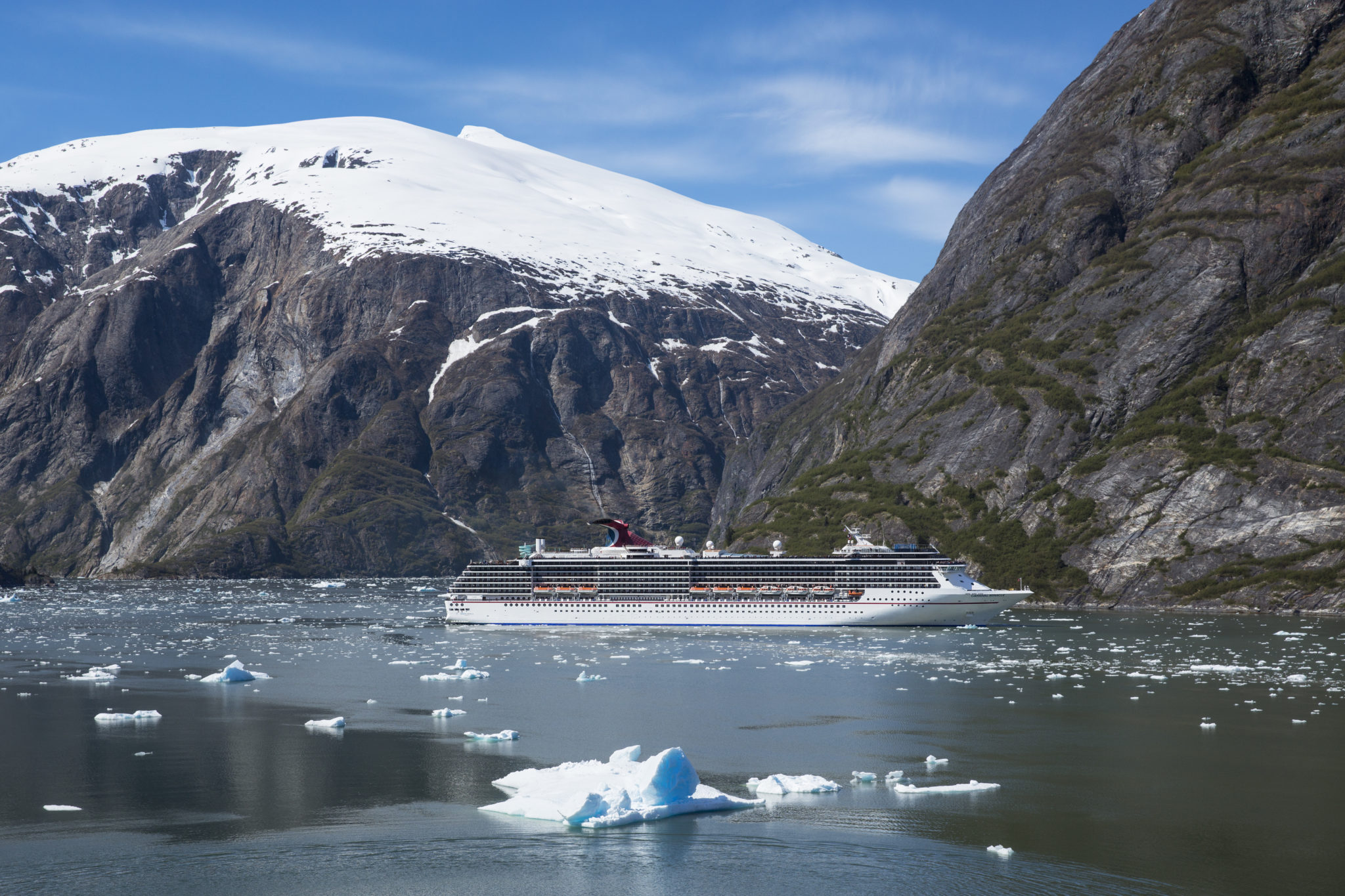 South of Juneau, down the Inside Passage, Tracy Arm and its Sawyer Glacier is a popular scenic cruising spot for cruise ships not visiting Glacier Bay.
Tracy Arm stands out because the fjord is narrower than Glacier Bay with high, craggy rock walls on either side. Your scenic cruise in and out of Tracy Arm will be marked by stunning waterfalls; you'll also be in better position to spot wildlife on land than in the wider Glacier Bay. 
The turn-around spot is Sawyer Glacier (technically two glaciers: North Sawyer and South Sawyer), but large cruise ships can't get as close to the ice as they can in Glacier Bay. Some lines do offer excursions to get into a small boat and get closer; small adventure cruise ships may be able to get a better view, as well.
When considering Glacier Bay vs. Tracy Arm, know that Glacier Bay is a sure win. Scenic cruising down Tracy Arm is easily canceled if the number of icebergs floating in the fjord are deemed too dangerous for ships. Some ships might make it partway down the waterway, but have to turn around before reaching the glaciers at the end.
Endicott Arm and Dawes Glacier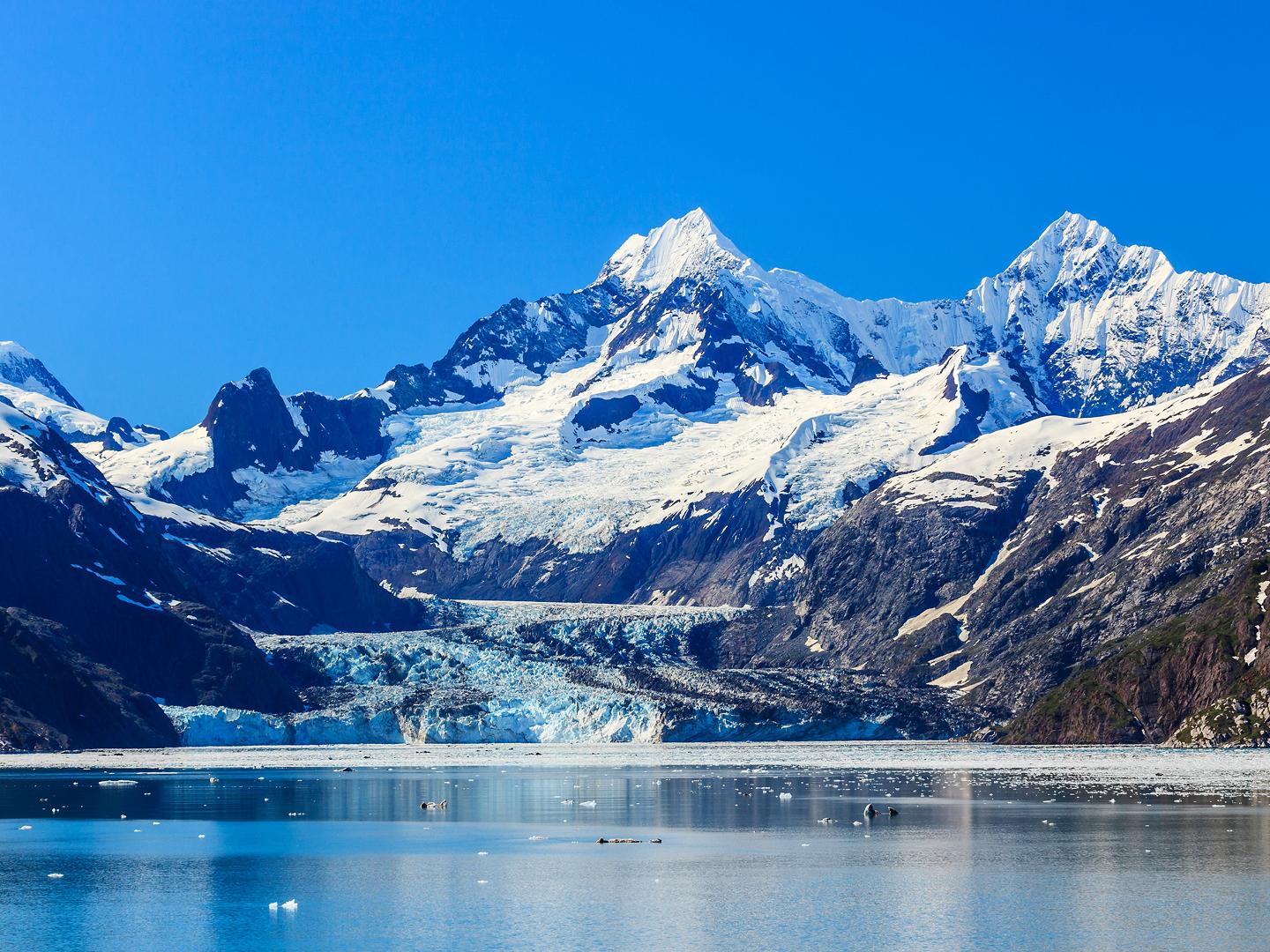 Tracy Arm branches to the north from Holkham Bay; Endicott Arm is the more southerly branch. Some cruises schedule scenic cruising in Endicott Arm to its Dawes Glacier, but others use it as a backup option if Tracy Arm is too icy for ships.
Endicott is straighter than the twisting Tracy Arm, but otherwise offers similar views of waterfalls, wildlife, and glaciers. Cruise ships can get somewhat closer to the Dawes Glacier in Endicott Arm than they can to the Sawyer Glacier in Tracy Arm. 
Don't be disappointed if your cruise ship reroutes to Endicott Arm. You will still have an amazing day of scenic cruising with plenty of beautiful natural sights to view and photograph.
Hubbard Glacier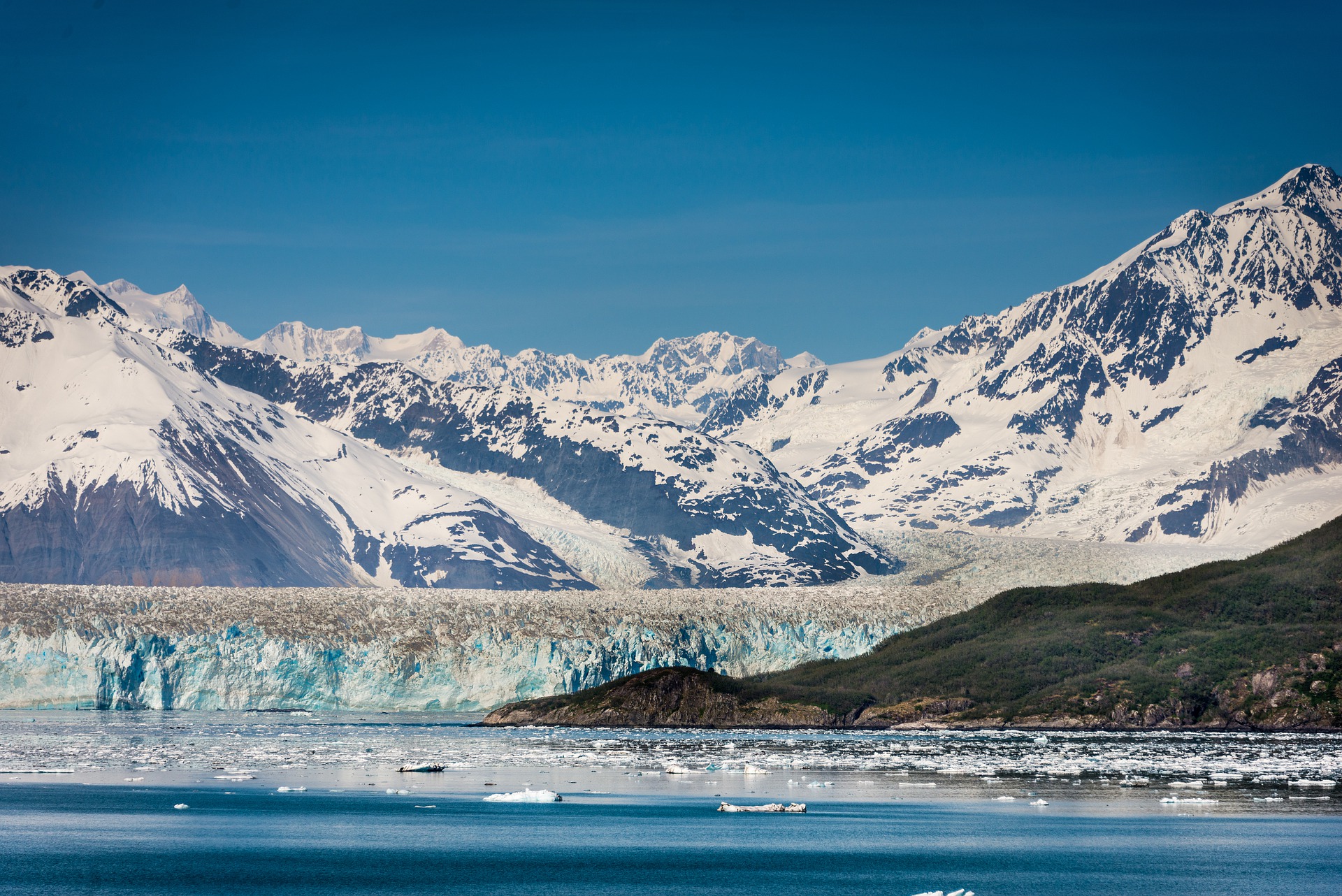 Hubbard Glacier is the northernmost of all the scenic cruising spots offered on weeklong cruises, located off Disenchantment Bay, northwest of Glacier Bay National Park. Due to its location, mainly one-way cruises sailing to/from the Seward and Whittier homeports in Alaska stop at this scenic site. (Therefore, no 2021 cruises from Seattle are visiting Hubbard Glacier.)
Hubbard Glaciers is impressive! It's the largest tidewater glacier in North America, and is advancing rather than retreating, lengthening by up to seven feet each day. Its terminal face is approximately 350 feet above the water line, dwarfing visiting cruise ships. Your jaw will drop when chunks of ice break off the towering face and plunge into the bay several stories below. The accompanying boom can be deafening.
As with Alaska's other scenic cruising spots, early- and late-season ice in Disenchantment Bay can prevent cruise ships from approaching Hubbard Glacier. Cruisers have the chance to look for wildlife (keep an eye out for seals chilling on the icebergs floating in the bay), but won't get as long of a scenic approach as they would sailing into Glacier Bay or Tracy Arm.