Carnival Pride Live Blog 2021 – Preview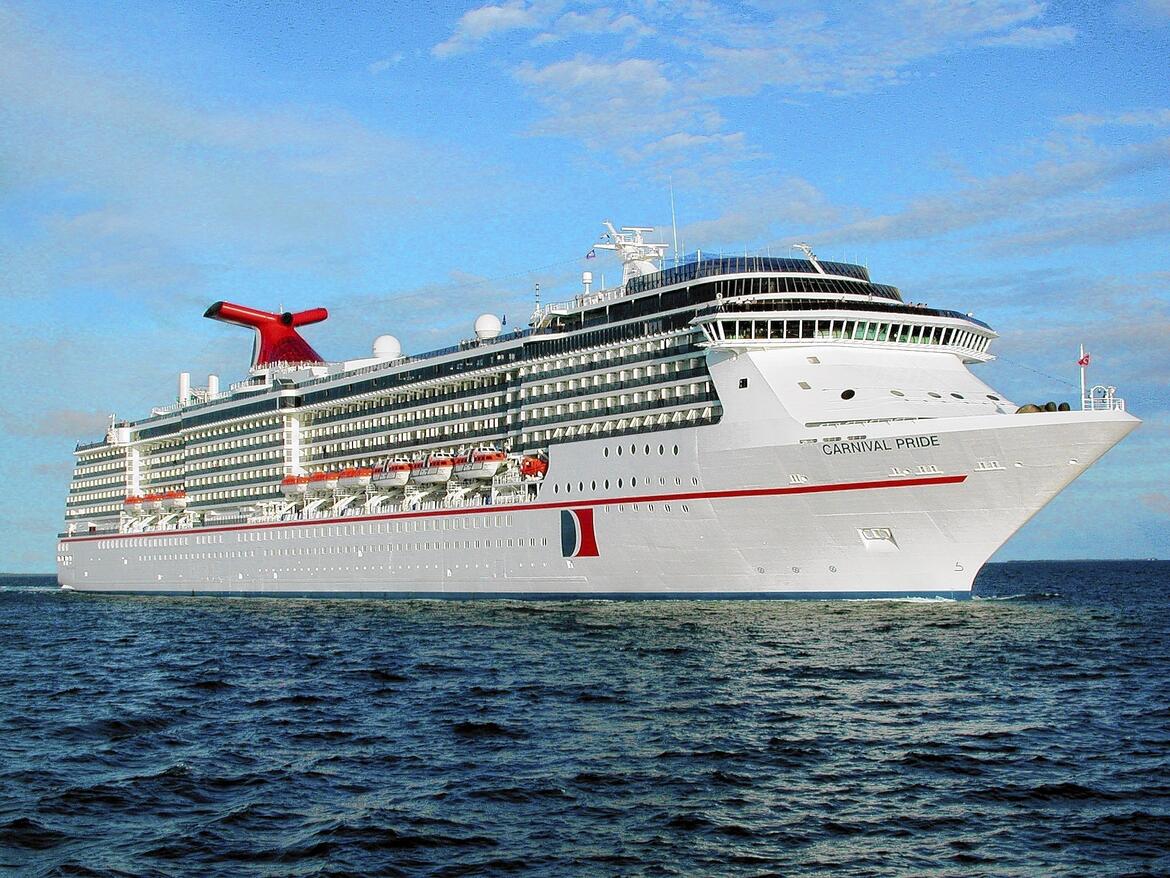 Carnival Pride is the first cruise ship sailing out of Baltimore since March 2020, and I'll be onboard  this weekend's seven-night cruise to the Bahamas. This will be my first cruise since 2019, and I'm excited to be back on a ship. I'll be blogging daily to show you what it's like to sail with current health and safety protocols, as well as how you can have fun onboard and ashore.
The seven-night itinerary features three sea days and three port days. Carnival Pride is sticking to the Bahamas for this trip with stops in Nassau, Freeport, and Half Moon Cay, the line's beautiful private island. 
Why I chose this cruise
Image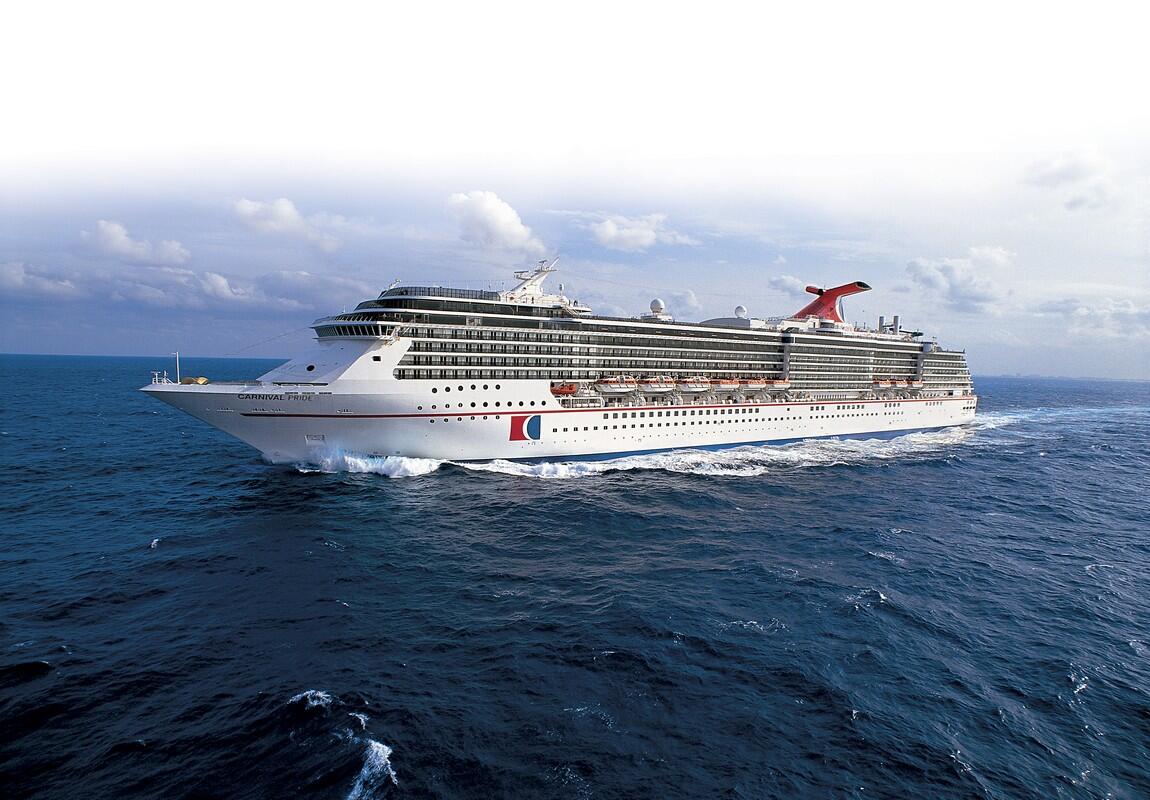 I have cruised from homeports across the U.S., but I've never sailed out of Baltimore, which is the closest cruise port to where I live. Time to rectify that mistake! With the Delta variant surging, I'm not so keen on hopping a flight to Florida, and a drive-to cruise sounds perfect.
Plus, I love not having to fly to a cruise ship. I can carry on a 12-pack of seltzer water to drink onboard instead of paying ridiculous bar prices for carbonated water and bring large bottles of conditioner instead of 3-ounce minis.
I also want to see if cruising does indeed feel safe. My journalist colleagues are sailing 100-person river ships in Europe or half-full, brand-new mega-ships in the Caribbean and crowing about how safe they feel. Carnival Pride is a 20-year-old ship that sailed its first cruise 70 percent full. Vaccines are required for all but a handful of guests, and masks are recommended indoors, but the buffet is operating in its usual self-service style and social distancing is not required.
Image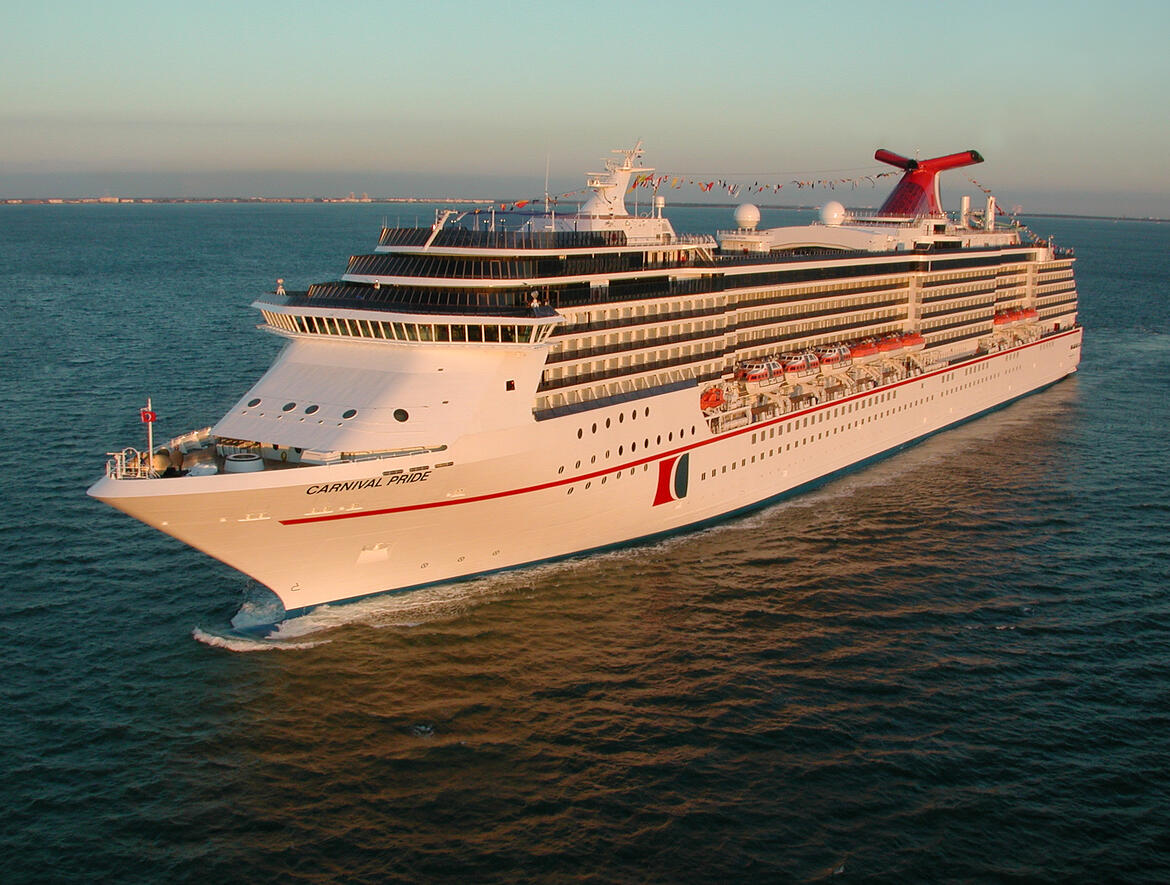 Will it be a freeing experience from Covid stress, or will I be hiding out on my balcony for a week? Stay tuned as we find out together!
I'm not ready to sail with my unvaccinated kids yet; Camp Carnival, the line's kids club, isn't operational anyway. Instead, I'm getting away with another mom friend. We both need a break from the stress of Covid-era decision-making for our families. Sand and sun sound like the perfect salve for our mental health.
Ship and cabin
Image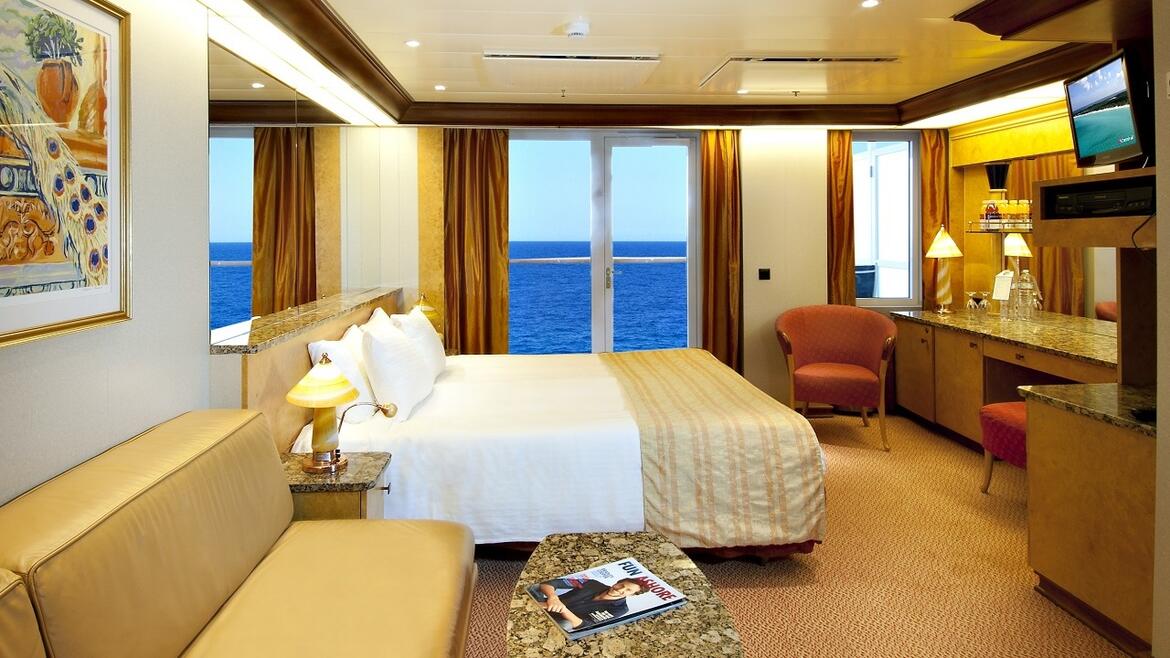 Carnival Pride debuted in the early 2000s, making it one of the oldest ships in the fleet (after the Fantasy-class ships). It can carry 2,124 passengers at double occupancy, 2,680 at full capacity.
The ship was transformed in 2014 to add many of the Fun Ship 2.0 upgrades, so it offers many of the Carnival fan favorites: Alchemy Bar, RedFrog Pub, WaterWorks aqua park, and Cherry on Top candy store. Onboard restaurants include the Steakhouse, BlueIguana Cantina, Guy's Burger Joint, and Bonsai Sushi. 
We booked a balcony cabin – must have access to fresh air! – on Deck 5 near the closed kids club. It's right above the Taj Mahal main show lounge, so we'll see if the sound carries into the cabin. At least it will be a quick walk back to our room after a Playlist Productions show, without the need to fight the crowds that always gather by the elevators post-performance.
I'll be sure to take plenty of photos of the room and our new towel animal friends.
My plans ashore
Image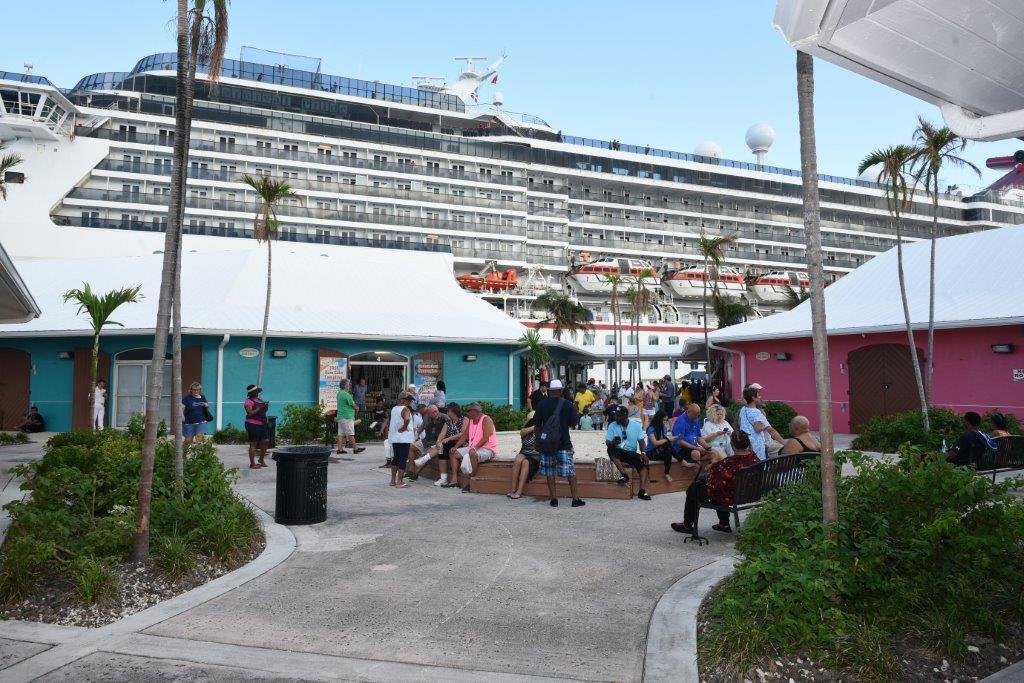 My travel companion and I are already booked on a Carnival-sponsored snorkeling excursion in Nassau on Wednesday. The plan is to to snorkel with turtles (squee!) in Green Cay, a protected area that's home to sea turtles. Then we'll stop at Rose Island for beach time. In a fit of Covid paranoia, I have bought my own snorkel and mask, something I've been meaning to do for years. I'm hoping to finally enjoy a leak-free mask and more pleasurable floating among the fish.
Our Thursday stop at Half Moon Cay will be our time to relax. I've visited that island several times before, and love to head to the quiet end of the beach and float the day away in the calm, turquoise waters. Maybe we'll rent a kayak or go snorkeling, but we're going to play that day by ear. 
Image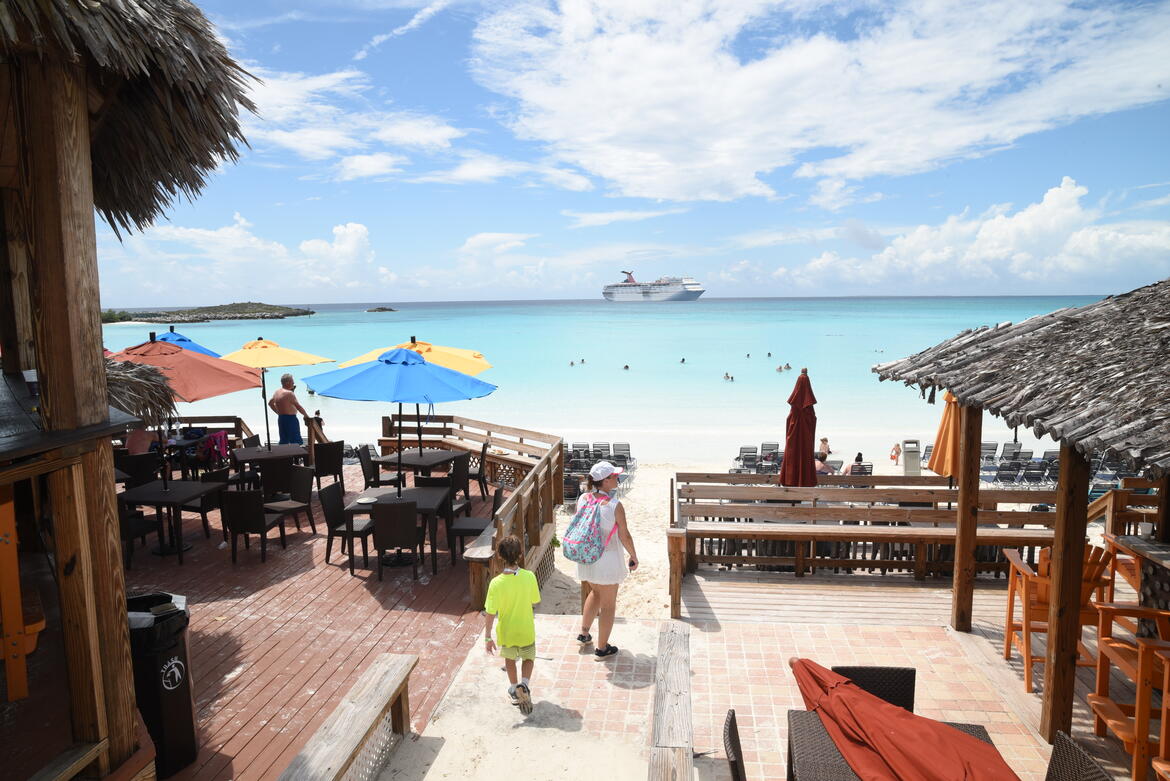 Our last stop is Freeport on Friday, but we're only in port for the morning. I visited Freeport for the first time in 2019 and quickly realized that there is nothing to do at the port; you have to take a tour or hop a cab to a beach or other attraction.
We are looking at getting a day pass to a resort and hitting the beach, but it's tough to figure out which resorts are currently welcoming cruise travelers. Plus, we really don't want to buy a pricey all-day all-inclusive pass for our three- or four-hour stay. I don't know how you vacation, but there are only so many rum punches I can consume before noon, and we'll likely go back to the ship for lunch. 
My plans onboard
Image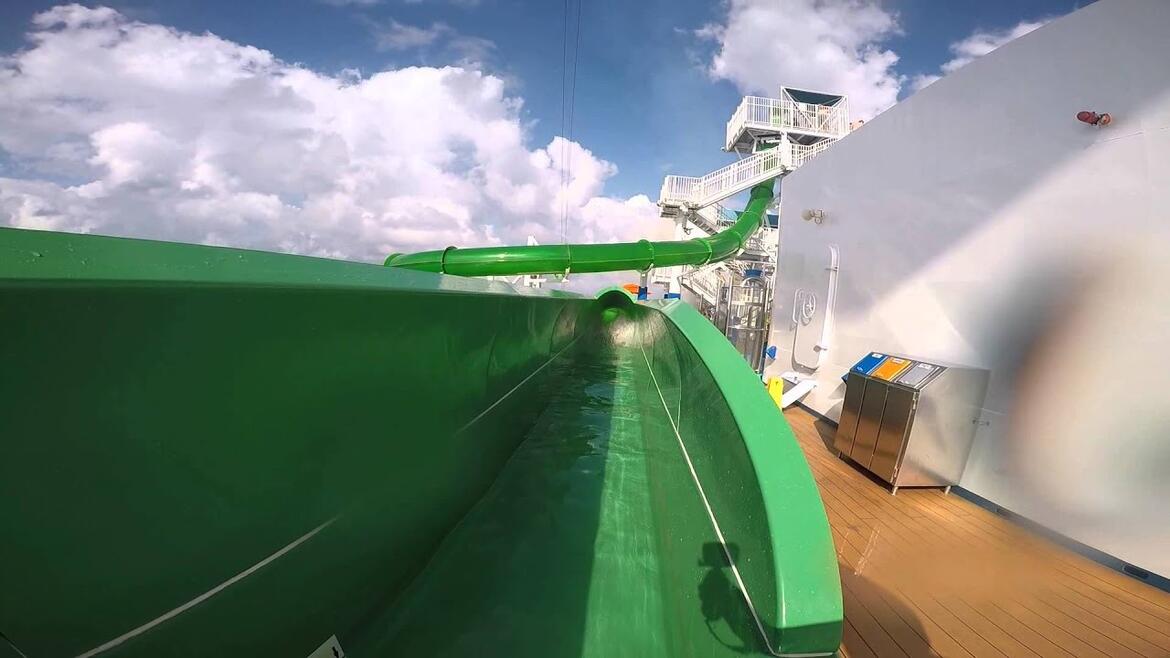 Eat, sleep, and blog? This exhausted mama plans to take full advantage of the Carnival Comfort Beds and the lounge chairs at the adults-only Serenity Deck for some much needed Z's. Fingers crossed that 70 percent capacity means 30 percent fewer deck chair hogs.
I'll be taking lots of photos around the ship for your viewing pleasure. I've never sailed Carnival Pride, though years ago, I did sail its twin sister Carnival Spirit to Mexico in its pre-Fun Ship 2.0 days. I'm excited to explore the ship and report back on whether it feels crowded or spacious, and if it's easy to find your way around.
I will definitely give the water slide a go and taste test the fun cocktail concoctions at the Alchemy Bar, one of my favorite bars at sea. It's not a true Carnival cruise if I don't compete for a ship on a stick in a trivia game or watch a hairy chest contest. I've never experienced Carnival's Lip Sync Battle, so if it's on during our cruise, I will check it out. Not sure I've got the moves to compete, though.
And there will be food! I'm a pescatarian, but I'll still swing by the Steakhouse for a meal. I'll also document my favorite cruise hack: ordering a veggie burger and then loading it up with all the toppings from Guy's Burger Giant. (Can you say caramelized onions? Yum.)
What's next?
Image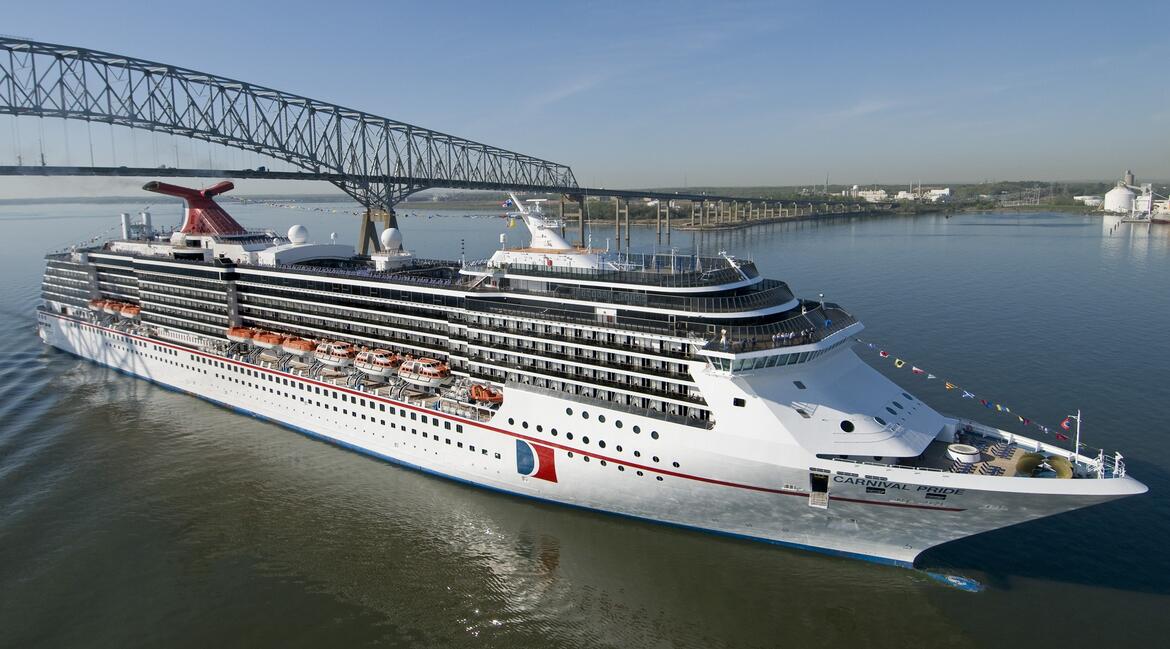 Stay tuned for my live blogs from Carnival Pride starting Monday. Follow me on Facebook and Twitter or the Cruise.blog homepage.
I'd love for you to share this experience with me. Post your comments and questions, and I'll answer as many as I can. Virtual cruising is endorsed by the CDC as the safest form of travel, even if it's not quite as fun as the real thing.
Looking forward to having you along for the ride as I cruise the Bahamas next week.