Expecting a baby is exciting news and "babymoons" are becoming increasingly popular. A nice break away gives soon to be parents an opportunity to relax and spend some quality time together before the big arrival.
Taking a cruise can be a great option for a pre-baby trip. Swapping cooking and cleaning for a sunny Caribbean vacation with great food, relaxing ocean views, and quality entertainment can be a great way to recharge.
There are plenty of safe, stress free onboard events and shore excursions. Welcoming mothers to be, cruise lines advertise the appeal of spas and other relaxation activities,
However, before booking a dream voyage, there are a few guidelines and preparations to consider.  
General guidelines
Image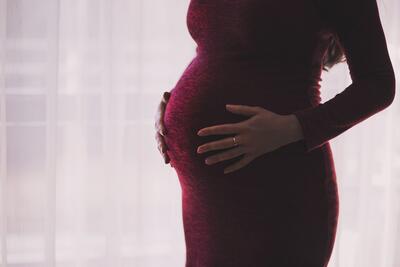 It is fairly consistent across all the major cruise lines to prohibit expecting mothers from sailing once they are 24 weeks pregnant. A ship may be at sea for days away from medical care and lacks adequate prenatal or infant care facilities onboard, a risky situation.
Should onshore assistance be necessary, the availability and quality of health care options may differ significantly between various cruise destinations. Accordingly, it is suggested to review all aspects of the proposed itinerary with a medical professional to highlight any issues and determine how best to manage them.
Expecting travelers should also be aware of any transportation issues related to their trip. Soon-to-be moms can usually fly later into pregnancy than cruise ships allow. Most airlines cite 36 weeks as a cutoff, however, a ten hour flight to Europe may not be ideal (or comfortable) for some.
Cruise line policies
Image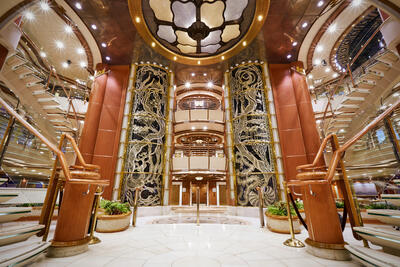 In addition to the maximum of 24 weeks, cruise lines may have some other requirements. For example:
Princess Cruise Line requires documentation stating: "All pregnant women are required to produce a physician's letter stating that mother and baby are in good health, fit to travel and the pregnancy is not high risk."

Norwegian Cruise Line asks that cruisers submit pregnancy details to their "Access Desk" along with a medical certificate.

Both Royal Caribbean and Celebrity require passengers to complete a health questionnaire before sailing. This must be filled out prior to arrival at the pier and must attest that the passenger is not more than 23 weeks pregnant.

Disney Cruise Line specifies that a doctor's note or waiving liability will still not be permitted if the passenger is of 24 weeks of gestation.

Carnival Cruise Line does not require any additional documentation. Therefore, it is up to the guest to be honest when booking their vacation. 

Holland America Line states, "

If you are pregnant, please provide a medical note from your physician stating your expected due date and medical fitness to travel."
Guests who provide false information as to the status of their pregnancy can lose their cruise fare in addition to being denied boarding, so it is critical to be honest.  
Nausea and sea sickness
Image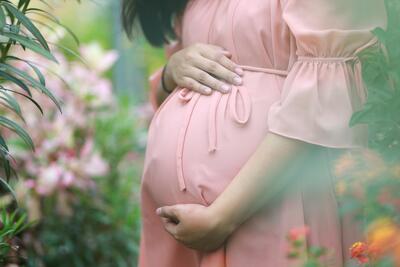 It has been estimated that nausea can affect up to 75% of pregnant mothers, which can be exacerbated by sea sickness while cruising.
It's a good idea to identify appropriate medications for morning sickness and ensure enough is brought onboard. There are a variety of suggested remedies for sea sickness including ginger ale, wristbands, and medications such as Gravol. A local pharmacist can be valuable in determining what is needed. If you have any concerns about taking certain medications while pregnant, we suggest consulting your primary care physician.
Cruisers also have preferences and notions about the best location of cabins to alleviate motion issues. Cabins mid-ship and on the lower decks can help, but there are no guarantees. Predicting Itineraries or which ports will have choppy waters and high winds is not easy. Generally, the newer, larger ships are better equipped with stabilizers which greatly reduce motion.
Activities and shore excursions
Image
It is helpful to review on ship activities and shore excursions to determine what is suitable. Rock climbing, ATV adventures, waterslides, and bumper cars may not be appropriate even at the early stages of pregnancy.
The cruise planner is a great source of information, providing details such as duration, required activity level, and what to bring for excursions. The climate and temperature are also important. Climbing an ancient Mayan temple in the midday Mexican heat may be too much, while a long catamaran sail or a ferry ride may be problematic to those who are motion sensitive.
It's good to be informed about planned ports. The American state department provides a useful, up to date list of travel advisories and helpful information on safety and health by country.  Information on foreign medical systems, payments, insurance, availability of prescription medications, and tourism risks are provided.
Zika and other viruses
Image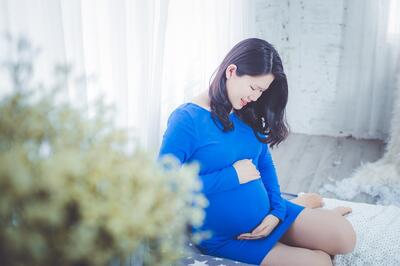 With previous outbreaks in the Americas, Zika is still a concern, especially for expecting parents. Zika is a virus that spreads primarily through mosquitos and can have an impact on a pregnant woman and child. Generally, symptoms are mild such as a rash, but more serious side effects have been reported.
The Centre for Disease Control and Prevention (CDC) has had a number of alerts related to Zika. The larger outbreak in the Americas has lessened but Zika is still a potential risk in many countries in the Americas, including the Caribbean.  
Also, be aware of other viruses that spread via mosquitoes such as dengue and malaria. Currently, the CDC has listed an advisory for Jamaica as it relates to dengue. Bug repellent, long sleeves, and pants can be effective in preventing bites or guests may decide to stay onboard and enjoy the quiet of the ship.
As of July 2022, the CDC's COVID-19 Program for Cruise Ships is no longer in effect. If you have any concerns, weigh them with your primary care physician prior to booking. 
Travel insurance and passports
Image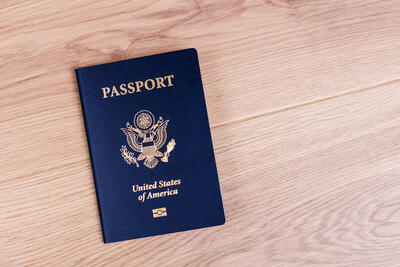 Travel insurance such as medical, trip cancelation, and interruption is always a good idea for vacations. What is covered while pregnant varies by provider, so review the terms and conditions carefully and ask a question if unclear.
For example, a normal pregnancy is not normally considered a valid reason for cancellation, while some can cover complications such as can cover losses resulting from unforeseen pregnancy complications, such as pre-eclampsia or gestational diabetes.
Although many cruisers choose to travel with no passport on close looped cruises, a passport may be a good idea. If delayed in port for sickness or a missed ship, it would be far easier to return home with a passport rather than dealing with the complexities of international travel without one.