The four (soon to be five) ships of the Disney Cruise Line generally run year-round. While some of them change homeports during the year, the ships don't take a seasonal break (unless they are in drydock during a refurbishment).
So, what is the best time of year to go on a Disney Cruise? It really varies, depending on your own plans as well as what you want to experience onboard the ship.
There are several factors that you should consider. Some of the homeports and ports of call are only available during limited times of the year. Disney Cruise Line also offers some special events and themed sailing that only take place on select dates. There are also some times of the year that are more expensive than others. All of these things should be considered before making your final decision on when to cruise.
Homeports and ports of call
Image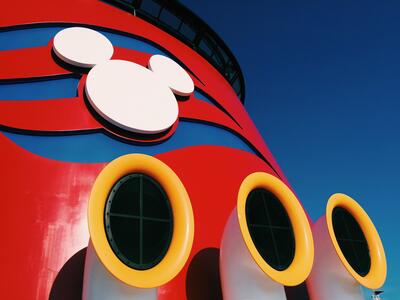 Disney Cruise Line sails out of Port Canaveral to the Caribbean and the Bahamas year-round. So, if those itineraries are your preference, you'll have lots of options for dates. The Caribbean and Bahamas generally have warm weather all year, although hurricane season may be a consideration.
The Caribbean sailings do have varied ports of call, which change by date. Even within the Western and Eastern itineraries, there can be different cruise port stops on the itineraries. If you have a specific place you want to visit, you'll have to go through the different itineraries to see what your options will be. All of the Disney Cruise Line Caribbean and Bahamian itineraries currently stop at Castaway Cay, Disney's private island.
Other homeport sailings are only available on limited dates. For instance, the Alaskan itineraries on the Disney Wonder are only offered during the warmer months of the year. If you want to go to Alaska, you'll have to look at those specific dates.
Image
The Disney Magic currently travels to Europe for the summer, leaving from several homeports including Barcelona, Dover, Copenhagen, and Civitavecchia (near Rome). Those sailings are fairly limited, with very few repeating itineraries. They are also typically longer cruises, so the dates of the sailing may be more important to you.
Other homeports in the US, such as San Diego, New Orleans, New York, and Galveston Texas may also be options, depending on the year. Unlike Port Canaveral, these ports may only be used at certain times of the year, limiting your date options.
Special themed sailings
Image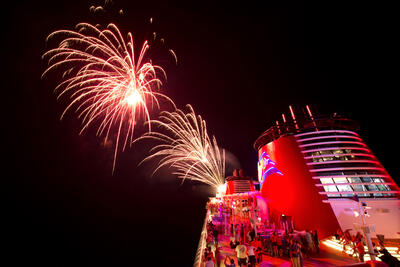 The Disney Cruise Line offers character greetings, Broadway-style musicals, deck shows, and other entertainment on every sailing. These are some of the reasons families love it.
However, on select dates throughout the year, the Disney Cruise Line offers special themed sailings that include special shows, events, decor, and more. If you want to experience one of these sailings, you'll have to consider those specific dates.
Image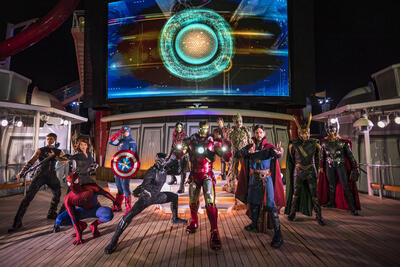 Current options include:
Pixar Day at Sea: A new event that is going to be offered in 2023 on the select 7-day Eastern and Western Caribbean sailings on the Disney Fantasy. This highly-anticipated themed cruise will include Pixar character interactions, themed dinners, a character breakfast, and Pixar-themed shows and entertainment.
Marvel Day at Sea: This popular themed cruise takes place on the Disney Dream on select 5-day sailings from Miami to the Caribbean and the Bahamas. It included character interactions, entertainment, Marvel movies, Marvel-themed trivia, animation classes, and more.
Halloween on the High Seas: Love Halloween? Celebrate during your entire cruise on a Halloween on the High Seas sailing, which takes place on select sailings in September and October. It's offered on multiple ships, so you'll have plenty of options for itineraries. Events include Mickey's Mouse-querade (where you can see your favorite Disney characters in costume), Halloween-themed decor, and more.
Very Merrytime Cruises: Taking place on select November and December dates are the Very Merrytime Cruises. These festive sailings are offered on several itineraries, with lots of options. They include events like Storytime with Mrs. Claus, cookie decorating, as well as beautiful ship decorations including a life-size gingerbread house.
Read more: 45 Disney Cruise Line tips and secrets
Pricing considerations
Image
If you are looking for the best price on a Disney Cruise Line cruise, there are some things you'll need to consider. Length of cruise and the itinerary are big factors in price. In addition, themed cruises can be more expensive than regular sailings. The three-day standard Bahamian cruises are often the most affordable and can be a great way to enjoy some time at sea without a big commitment of money or time.
There are some times of the year that are more expensive - even for the same 3 or 4-day Bahamian cruise. For instance, the week between Christmas Day and New Year's Day is generally the most expensive. Sailings on other holidays and school vacation weeks are also typically more expensive.
Generally, it's a good idea to look at the Disney Cruise Line website to compare a few dates that you are considering. That way, you'll see what the most affordable options are for that particular itinerary.