Life is busy and things pop up, and sadly sometimes we need to cancel a cruise. Not a fun prospect, but something we should be prepared for.
Before you book a cruise, it is a good idea to understand cancellation policies, especially as it relates to any promotional pricing and packages. Details regarding how much money you will get back, timeframes and processes are all things to know ahead of time.
Carnival provides its customers with some options to get their money back, or credit, when cancelling a cruise.  
Here is an overview of their cancellation policy and what it means for cruisers.
Deposits and Payments
As with other cruise lines, guests booking a cruise with Carnival are required to make a deposit to secure their booking. The amount depends upon the length of the cruise, ranging from $100-400 per person and double the amount for single occupancy.
Additionally, after final payment, terms and conditions as they relate to cancellation policy vary. Here is a summary of Carnival's deposit, final payments amounts and timelines:
Image

As a note, guests who booked prior to November 12, 2019, are subject to previous timelines, whereby the final payment is 60 days for cruises 5 days or less, and 75 for cruises 6-9 days.
Cancellation policy
Image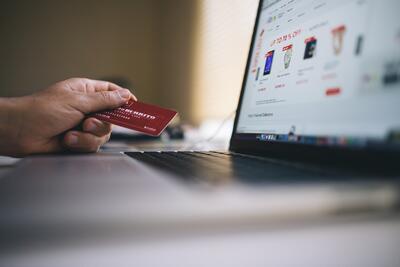 Carnival divides its cancelation policy based on the whether the final payment has been made.  
Before final payment
For cruisers cancelling prior to final payment, there is no penalty to cancel unless the cruise is a specific promotion with a non-refundable deposit and/or fare. (Promotional fares will be discussed further along in the article).
As noted above, for cruises 5 days or less, the final payment date is 75 days prior to sailing and for cruises 6 days or more, the final payment date is 90 days prior to sailing. 
After final payment
Image
Once final payment has been made, cancellation penalties do apply and increase as the departure date approaches. Penalties are as follows:
From the final payment date to 56 days prior to sailing, the penalty is the standard deposit amount.
From 55 days prior to sailing to 30 days prior to sailing, the penalty is 50% of the total fare or the standard deposit amount, whichever is greater.
From 29 to15 days prior to sailing, the penalty is 75% of the total fare or the standard deposit amount, whichever is greater.
From 14 days prior to sailing to the day of the cruise, the penalty is 100% of the total fare.
No refunds will be made for no shows.  
Note: When calculating the number of days prior to the cruise, the day of sailing is considered the first day of the cruise.
Special promotion fares/ packages
Image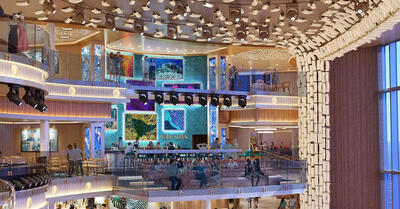 Carnival offers several promotions, which can be a great money saver for cruisers. But, it is important to know that they come with additional terms and conditions, which can affect the cancellation policy.
Early Saver
The Early Saver promotion offers great prices to Carnival cruisers, in addition to providing price protection for up to 2 business days prior to sailing. Carnival describes it as the lowest available core rate when open. Early Saver cruise fares are available up to 76 days prior to sailing for short cruises (5 days or shorter) and up to 91 days prior to sailing for long cruises (6 days and longer). 
However, with this fare type the deposit is non-refundable at any time after the booking is made. All cancellations that occur prior to the final payment due date will receive a non-refundable and non-transferable future cruise credit (FCC), less a $50 per person service fee.
The future cruise credit must be used on a new booking made within 12 months from the date of cancellation and can only be applied to the cruise fare. Any unused portion will be forfeited.
Super Saver is another promotion that can be priced lower than Early Saver but does come with more restrictions. For example, cruisers do not get to select their cabin with this option, it will be assigned. Significant detail for Carnival guests, the deposit is non-refundable at any time after the booking is made.
Pack& Go, which are last minute deals available on the cruise line's website, has an even more restrictive policy. 100% of total Fare is non-refundable any time after the booking is made.
For more information / help
Image
Terms and conditions can be tricky to read, especially with numerous caveats intertwined in the legal ease. It is best to review prior to booking with a trusted travel advisor or ask the cruise line directly for clarification.
If you have already booked a cruise directly with Carnival, cancellation policy information can be found on the website, logging in under the carnival.com profile. Under 'My Cruise Details' section, click on the 'Is there a penalty for cancelling this booking' link for further information.
For Carnival guests who have booked through a travel agent/ advisor, they should contact them for additional clarification and information.
What happens if you are delayed?
Image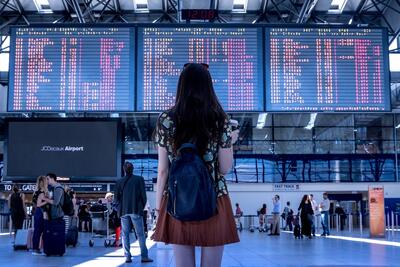 Increasingly we hear about flight delays and cancellations, and it is vital to understand that if you miss your cruise due to this a delay, the cruise line will not reimburse you.
Carnival does hold reservations up until 2 hours before check in, that is "the time designated for the beginning of pre-boarding procedures". They clearly express that they will not provide refunds for guests who do not arrive before this time. 
As such, the cruise line recommends that guests purchase trip cancellation and interruption insurance.
Carnival Insurance
Image
There are many independent advisors and companies that sell insurance products, including travel agents. In addition, Carnival also offers its customers insurance with its own program - Carnival Vacation Protection.
Carnival promotes this plan as " a carefree cruise — from the time you leave, until you're back home ". This trip cancellation insurance will cover most of the common reasons such as severe weather, illness, and guests will get 100% of the cost of the trip back, in cash.
Additionally, if guests need to cancel for any reason not listed in the plan they will get 75% back in a Future Cruise Credit Certificate.
Covid-19 Related Cancellations
Image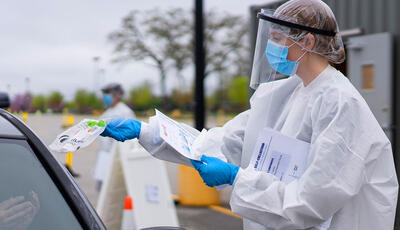 Unfortunately, Covid-19 remains an issue and testing positive means that guests are unable to cruise. However, if a Carnival cruiser or family members living in the same household or traveling companions assigned to the same stateroom cancel a cruise booking due to testing positive for COVID-19, guests are entitled to a FCC for the amount paid to Carnival. This must be within 10 days of departure.
Additionally, a guest will be eligible for a future cruise credit if they have a close contact with a confirmed or suspected COVID-19 case within 10 days of embarkation, or are deemed to be unfit to travel (by Carnival) due to a confirmed or suspected COVID-19 case. 
Notable conditions relating to this policy:
To qualify for the FCC, guests are required to notify Carnival within 24 hours of receiving a positive COVID-19 test result.
Guests must provide a verified positive test result in a form acceptable to Carnival such as a a laboratory test record, digital certificate or healthcare record.
Test results must specify full legal name, date of birth, type of test, date and time sample was taken, test result stating "POSITIVE" and laboratory, testing site, and/or healthcare provider details.
Handwritten test results and photographs of at home test results are not acceptable within the terms and conditions.