Is it better to go on a Disney Cruise or visit Disney World?
While Disney parks are typically the first place Disney fans want to visit, the Disney Cruise Line, with its five ships, is a viable option for experiencing some additional Disney magic. These ships offer itineraries in the US, Canada, the Caribbean, and Europe, so you really can explore the world while enjoying world-class Disney service and enchantment.
There are some very big differences between Walt Disney World and the Disney Cruise Line, however. Depending on the type of vacation you are looking for, one may be a better option than the other.
Here are some of the biggest differences and considerations when deciding whether to take a Disney Cruise or visit Walt Disney World.
The Stress of Planning Your Trip
Image
With Genie+, park reservations, and advanced dining reservations, it can be stressful to prepare for a Disney World vacation.
Some things need to be planned in advance, before your trip, while other things need to be planned that day. These details seem to frequently change so it's important to stay up to date on the latest before your trip.
A Disney Cruise, on the other hand, requires much less advanced planning. Once you sign up and pay for your cruise, you will have the option to reserve adult dining, port excursions, and some onboard experiences.
Image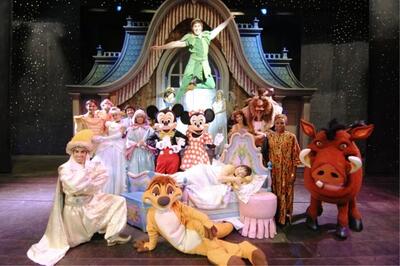 But, in general, there is much less preparation to do before your trip. Your dining rotation is all set up, and many of the activities on the ship, like shows, movies, and character greetings, don't require reservations in advance.
Once you are on the ship, things are generally pretty relaxing. There are generally no huge queues or crowds, and you can just check the Disney Cruise Line Navigator app for activities, shows, and other cruise events happening during your sailing. Important details like disembarkation are clearly explained in several different channels, so you'll be well-informed on what you'll need to do.
Rides and Attractions
Image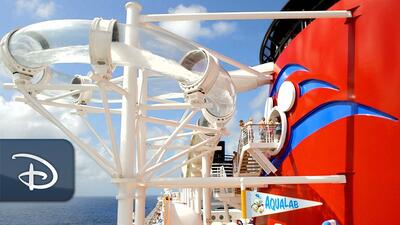 With the exception of the cruise water rides, like the Aquaduck and Aquadunk, the thrills on a Disney Cruise are minimal.
If your family loves theme park rides, then a cruise may not be the best option for your family vacation. While you can sign up for shore excursions like snorkeling and ziplining at the various ports of call, this isn't the same as a roller coaster or other theme park attractions.
Meeting Other Families
Image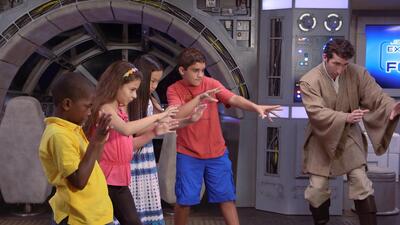 If your kids love meeting other children on vacation, a Disney cruise is definitely the better choice.
The youth clubs are filled with children, and because there are different offerings by age group, your kids will be able to meet children their own age. As a bonus, while the kids are off making new friends, you'll be free to enjoy the adult-only quiet sections or visit the Senses spa for a treatment.
Dining Differences at Disney World and on the Disney Cruise Line
Image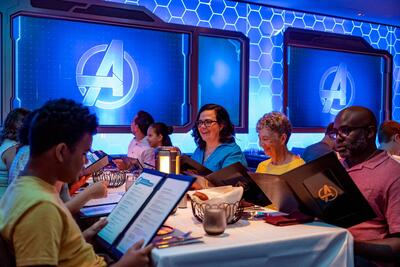 Last-minute planners may find dining at Walt Disney World to be frustrating. If you want to eat at one of the table service restaurants, you'll most likely need to make an advance dining reservation well before you go on your trip.
Quick service restaurants are always an option, but during the busy season, you'll want to arrive at an off-peak time to ensure you'll get a table and to avoid large lines.
Image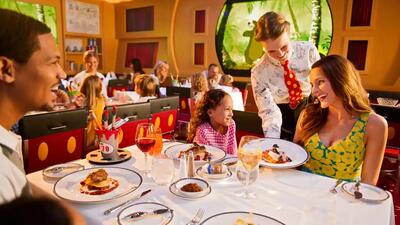 The dining experiences on a Disney cruise ship are more limited, but also generally easier to coordinate.
There are two standard dining times for dinner, and options for dinner are all handled on a rotational basis. Your serving team will follow you on your rotation through the three main dining rooms, and there are no reservations to be made unless you want to dine at one of the adult-only venues.
Variety of Experiences
Image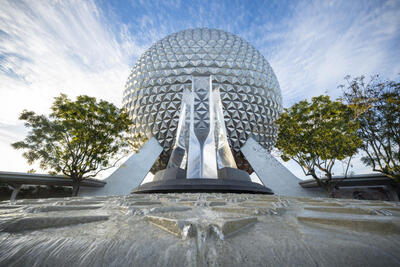 Disney World offers four theme parks (the Magic Kingdom, Epcot, Animal Kingdom, and Disney's Hollywood Studios) as well as Disney Springs and two water parks. If you want to, you can have a completely different experience every day of your trip.
On a cruise, you'll have a mix between sea days and port days. Depending on your itinerary, the types of ports you'll visit will vary. But, these ports are a great opportunity to see some new places during your cruise vacation, and even explore new cultures. Although a day isn't a lot of time, there are many shore excursions to choose from that can take you on tours and other adventures.
Image
Sea days, however, can generally be more relaxing, and there are limited places to explore on the ship (especially by the second or third sea day). If experiences are your priority, you may find that you are bored when you have to stay on the ship for a full day. However, this can also be a great time to relax if that's what you want to do on your trip.
If you are on a Caribbean itinerary sailing out of Florida, your ship will stop at Disney's Castaway Cay. This is a treat for any beach-loving Disney fan and is often worth booking a cruise for!
Character Interactions
Image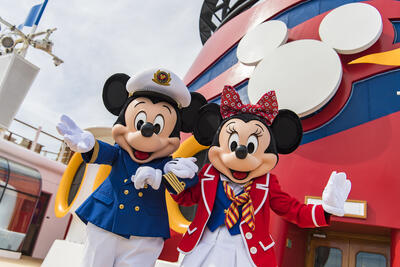 If you love Disney characters, you'll have the opportunity to see them on both the Disney Cruise Line and Walt Disney World.
In my opinion, it is a bit easier to greet them on a cruise - there are fewer people in line so you usually don't have to wait long. However, there aren't as many meet and greet times per character on the cruise line, so it's a little more important to check the schedule to make sure you don't miss your favorite.
Image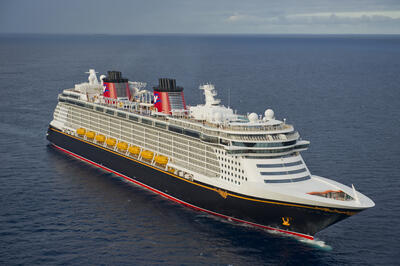 Overall, both a Disney Cruise and a Disney World trip can be a wonderful experience for your family.
If you can't decide, consider combining them for a Disney land and sea vacation. Start your trip at the Walt Disney World resort, and finish it with a 3-4 day cruise out of Port Canaveral. That way, you can enjoy both!