You've paid the deposit and officially are in cruise countdown mode! You can now start daydreaming about waking up to specialty coffees each morning, lounging by the pool with your drink of choice in hand, and cooling down with a soda after an adventurous day in port.
Rest assured you'll always have included drinks to choose from throughout the duration of your cruise. Royal Caribbean includes select beverages in your base fare: water, milk, tea, coffee (both regular and decaf), lemonade, iced tea, flavored waters, select juices at breakfast, and hot chocolate. 
If you're wanting a more inclusive and worry free vacation, you might be considering a Royal Caribbean drink package. The Royal Refreshment Package has probably caught your eye if you're not a heavy drinker or are weighing options for children and teens.
So what's included? How is it different from the Classic Soda Package? Will you save money if you purchase it? 
Here's everything you need to know about the Royal Refreshment Package to help you decide whether it fits the needs of your vacation or not.
Pricing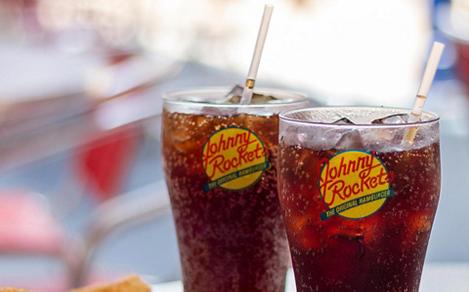 As of October 2022, the Royal Refreshment Package ranges from $29.00 to $38.00 per person, per day. The pricing varies based on ship, itinerary, and sail date. 
Below are the prices you can expect to find if you choose to pay for your non-alcoholic beverages a la carte:
Smoothies at Vitality Cafe are $8.25.
Zero proof cocktails are $7.00. 
Speciality coffees at Cafe Promenade and Cafe Latte-tudes are $4.00-$5.50. 
Bottled water is $3.00.
Sodas are $3.50 each. 
If you think you'll drink more than 4-5 mocktails per day while on your cruise, the package will certainly save you money. 
All gratuities must be prepaid when you purchase the drink package. You won't have to worry about leaving any additional tips, unless you feel like the service warrants it. When purchasing drinks a la carte, expect an 18% gratuity to be added to each. 
What's included with the Royal Refreshment Package?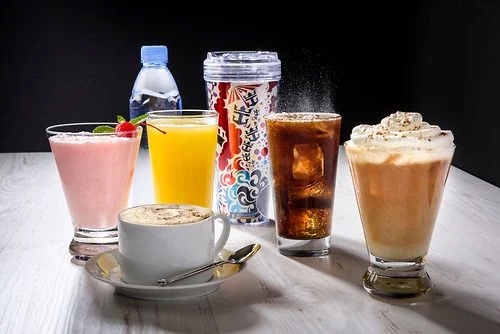 Think of the Royal Refreshment Package as the Deluxe Beverage Package's younger sibling. The main difference is that the Royal Refreshment Package is the non-alcoholic option. That being said, it includes enough to keep anyone more than satisfied and refreshed! 
Included are all non-alcoholic cocktails (mocktails), Coca-Cola Freestyle beverages and soda refills at any venue, bottled still and sparkling water, specialty teas and coffees, Johnny Rockets shakes, and freshly squeezed juices. 
Be advised that this package doesn't include drinks that come in souvenir cups. 
It is tempting to drink more than you normally would to feel like you're getting your money's worth, and there is no cap to how many beverages you are able to purchase per day. Just because you can drink unlimited virgin daiquiris and lattes all day does not mean that you should; it is important to stay hydrated, so you can maximize your cruise vacation without feeling the effects of a sugar crash! 
What isn't included with the Royal Refreshment Package?
Image
The Royal Refreshment Package does not include any alcoholic beverages. If you choose to purchase this package, any alcoholic drink you buy will be an additional charge. There are no discounts on bottles of wine, either. 
The package also excludes drinks ordered via room service and mini-bar purchases, as well as beverages served inside licensed Starbucks stores.
The difference between the Royal Refreshment Package and the Classic Soda Package 
Image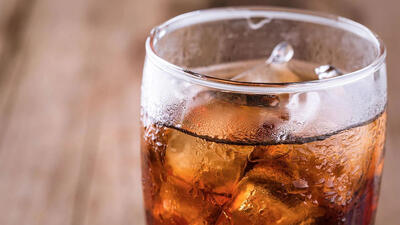 If you want a package with more options, the Royal Refreshment Package is your best choice. The Classic Soda package only includes soft drinks and a souvenir Coca-Cola cup that can be used at Freestyle machines. It does not include any additional options, including mocktails, bottled water, Johnny Rockets milkshakes, and more. 
Frequently asked questions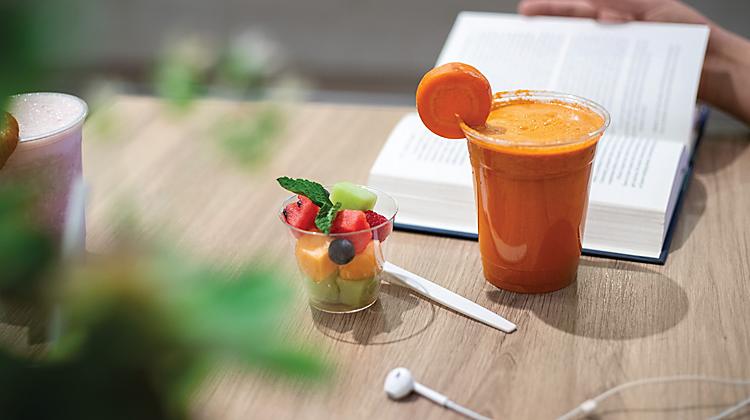 Are there any age restrictions on the Royal Refreshment Package?
No. Unlike the Deluxe Beverage Package, which has a minimum age requirement of 21, the Royal Refreshment Package can be purchased by guests of any age. 
In fact, when my sister and I were in elementary school, our parents would always choose to purchase this package over the Classic Soda Package. We always looked forward to being able to order our mocktails during dinner in the Main Dining Room!
Can I purchase the package for a few days during my sailing?
Unfortunately, no. All packages must be purchased for the full duration of the voyage, whether it is a 3-night weekend getaway to the Bahamas or 7-night cruise in the Mexican Riviera. 
Does everyone in the stateroom have to purchase the Royal Refreshment Package?
No. Since this is a non-alcoholic package, all guests staying in the same stateroom are not required to purchase it. That being said, similar to the Deluxe Beverage Package, sharing is strictly prohibited. If you're caught, you could potentially get your package revoked with no refund.
How do I purchase a package?
You can purchase a package up to 48 hours prior to your sail date by logging onto your Cruise Planner; there's a tab dedicated just to beverage packages. If you purchase one in advance but find a cheaper price later on, you can cancel and rebook with no penalty. 
We're stopping at CocoCay. Can I use my package there?
Yes! You can use the Royal Refreshment Package on Royal Caribbean's private islands. This includes both Perfect Day at CocoCay and Labadee, Haiti.