Norwegian Cruise Line (NCL) has become one of the most notable names in the cruise line industry, being the third largest cruise line in the world. This cruise line company continues to progress towards record breaking vessels, and provide the best possible vacation experience to guests onboard.
"Our story began more than half a century ago when Norwegian Caribbean Line was founded by Norway's oldest and most respected shipping company. In 1966, we made a groundbreaking maiden journey with 550 passengers that changed how the world viewed holidays at sea. No longer simply means of transportation, the ship became the destination unto itself, offering guests an exciting, affordable alternative to land-based resorts," states Norwegian Cruise Line about their history.
Norwegian Cruise Line is one of the most popular brands in the cruise line industry. With over 17 vessels, and six more Prima Class ships scheduled to launch before the year 2027, NCL is on its way to making even more history in the coming future.
Image
Norwegian Cruise Line began in the country of its namesake, Norway in 1966. The line originally started out as 'Norwegian Caribbean Line'. The original idea for the cruise line came about by Knut Kloster, of Klosters Rederi A/S, one of Norway's most well-known shipping firms, and the man who would eventually go on to found Carnival Cruises, Ted Arison.
After the Norwegian Caribbean Line was founded, they introduced their first ship, in 1966, The Sunward. This ship at the time operated as both a cruise ship and a car ferry vessel. The Sunward was originally owned by the Arison Shipping Company. Shortly after Norwegian Caribbean Line was founded Mr. Arison left the company to go on to eventually form Carnival Cruise Lines.
"As the cruise industry began to gain popularity, Norwegian led the way with its introduction of a fleet of sleek, new "white ships" in the late 60s and early 70s and continued to add capacity and expand itineraries throughout the next two decades," states NCL about their history.
The referenced media source is missing and needs to be re-embedded.
At the time, Norwegian Caribbean Line was the only cruise line to be sailing weekly itineraries to the Caribbean. In January 1970, the company launched their third ship, the Skyward. This ship was unique at the time, and the closest to what we see among modern cruise ships today. This ship was the company's first to feature all-passenger services, and no to very little, car-carrying services onboard. Soon, the company began launching year-round quick itineraries to the Caribbean.
In 1971, the company debuted its fourth ship, the Southward. This ship became the first in the fleet to offer 14-day cruise sailings in the Caribbean. By 1971, the company had become completely a ship destination for vacation travelers, and resembled what we think of today as a cruise ship.
In 1977 the company purchased Great Stirrup Cay, and became the first cruise line to purchase a private island for exclusively their passengers.
Image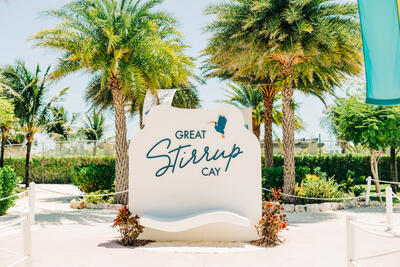 A decade later, in 1984 Norwegian Caribbean Line purchased Royal Viking Line and decided to expand to other regions of the world, not just sailing in and around the Caribbean. To reflect its desires for more expansive itineraries all over the world, the company changed its name to 'Norwegian Cruise Line' in 1987.
"Norwegian Caribbean Line became Norwegian Cruise Line in 1987 to reflect an expanded route structure. Throughout the 90s the company continued to expand its fleet with newer and larger vessels built to replace the now retired "white ships"," states NCL about the transition from Norwegian Caribbean Line to Norwegian Cruise Line.
In the 1990s NCL introduced two new ships, the Norwegian Dream and the Norwegian Wind. These ships underwent massive reconstructions. NCL made history when it brought onboard some firsts in technology to the industry, including WiFi capability, and then later became the first cruise line to have cell phone services fleetwide on their ships.
Image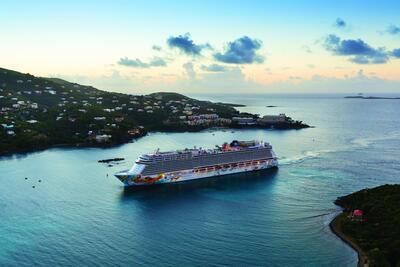 In February 2000, NCL was acquired by Genting Hong Kong Limited (which had previously been called Star Cruises Ltd.). NCL was acquired by Genting Hong Kong for approximately $1.8 billion. Also in the year 2000, Norwegian Cruise Line introduced their famous Freestyle Cruising concept. This concept allowed guests more flexibility onboard when it came to their vacations, and would become something that the NCL brand is well known for today.
Following the announcement of their new Freestyle Cruising concept, the first purpose-built Freestyle Cruising vessel was built in 2001. This ship was received with great success, and ever since, all NCL ships built have been constructed with this Freestyle Cruising concept in mind.
Freestyle Cruising allows NCL guests to have the flexibility onboard to make their vacations their own. For example, there is no set dining times on any NCL vessel. This means that guests can dine whenever and wherever they choose while onboard.
Image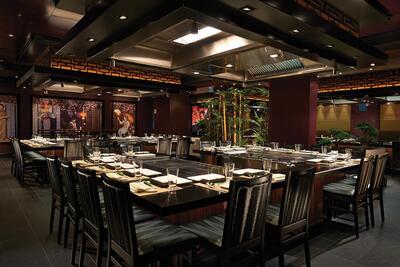 In August of 2007, NCL sold a 50% ownership stake in Norwegian Cruise Line to the private equity group, Apollo Management, LP and TPG Capital. The ownership stake was sold for $1 billion cash equity investment. The investment eventually closed on January 7th 2008.
In 2013, NCL completed their initial public offering and was listed on the NASDAQ stock exchange. They were traded under the ticker symbol NCLH. The company sold 27.1 million shared for net proceeds of approximately $477.65 million.
A year later in 2014, in November, NCL acquired Prestige Cruises International Inc. This cruise line was the parent company that managed cruise lines such as Oceania Cruises and Regent Seven Seas Cruises. This acquisition occurred in a cash and stock transactions for $3.025 billion, which included the assumption of any debt.
Image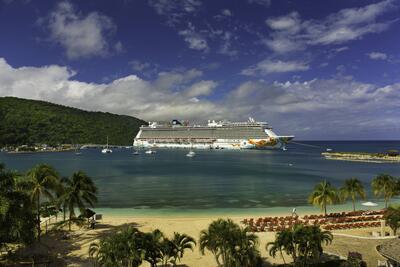 In 2013, and then in 2014, NCL introduced the Norwegian Breakaway and the Norwegian Getaway ships to their fleet. These large ships marked the beginning of NCL's movement towards developing mega-ships for its fleet. These ships were the first of their kind amongst NCL vessels, including attractions and amenities not seen before on other NCL ships.
Today, Norwegian Cruise Line is a well-known global competitor in the cruise line industry. Norwegian Cruise Line Holdings now operates Norwegian Cruise Line, Oceania Cruises, and Regent Seven Seas Cruises. With this combined fleet, the company operates 29 ships, and carries millions of guests and passengers, to about 490 destinations worldwide.
Currently, Norwegian Cruise Line operates with more than 35,000 team members, 29 ships in the fleet, with 8 ships on order, carried more than 2.7 million passengers in 2019, and owns two luxurious private islands exclusive to guests of NCL.
This cruise line has made history in the past, and is set to make headlines into the future, with the release of ships such as the Norwegian Viva and more to come in the next few years. Those interested in Norwegian Cruise Line's history can see a detailed timeline here.