Bimini is the closest Bahamian island to the U.S. mainland, only 51 miles from Miami. But the two warm weather destinations could not be more different. Bimini is a trio of islands, a sleepy outpost with less than 3,000 inhabitants.
Flanked by crystal clear water and reefs, the island chain is home to a whole host of marine related activities. Its quaint towns and friendly people make for an easy, relaxing day on your cruise vacation.  
The two main islands, North and South Bimini, provide a surprising array of activities for a fun port day. Rich in culture, the islands also have a surprising history - adored by Ernest Hemingway, sought out by Spanish explorers, and rumored to be home to mythical, ancient people, all adding to its allure.
Here are 20 fun things to do during your cruise stop in Bimini.
1. Chill at the beach 
Image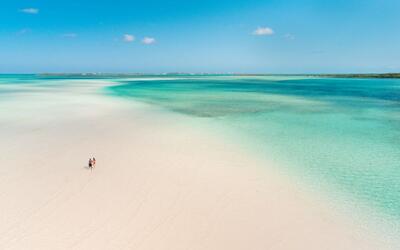 The Western side of North Bimini offers some of the most spectacular beaches in the Caribbean. Centrally located, Radio Beach, also referred to as Alice Town Beach, is a popular spot with reasonably priced drinks and food; and a perfect place to swim.
Next door is Blister Bay which tends to be less busy, ideal for those wanting a deserted island feel. Beaches are free to use on Bimini; you may just want to bring some beverages and snacks should you visit some of the more remote areas.
2. Snorkel
Image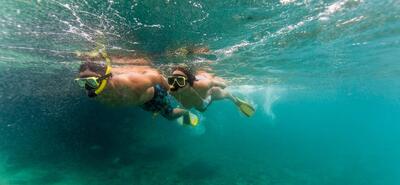 Snorkeling is a popular activity for many visitors. Bimini is world-renowned for its reefs and the multitude of marine life that surrounds them. Rainbow reef is particularly well known for snorkeling, along with Tuna Alley. See the four-eyed butterflyfish, Nassau grouper, queen tiggerfish, shark or barracuda. They are well known to frequent these tropical waters.
3. Visit the Road to Atlantis
Image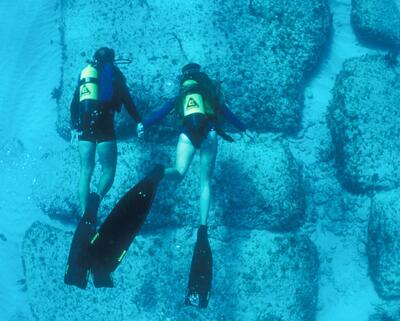 Bimini Road, or the Road to Atlantis as some call it, is said by some to be the relics of an ancient civilization, perhaps even the lost city of Atlantis. Scuba dive along the famous path and judge for yourself. The 600 foot long road is submerged under 20 feet of water with hundreds of stones that appear to be intentionally cut and laid on the ocean floor. You decide - manmade or natural?
4. Try some conch
Image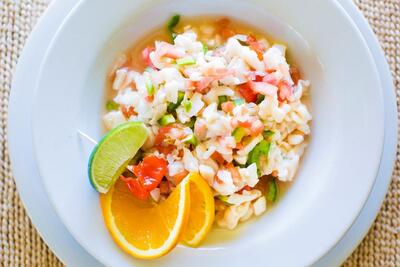 With lots of activities, travelers will no doubt want to refuel during the day, and the Bahamas is famous for all things conch. One of the best ways to sample the prized seafood is fresh from the sea, raw with lime juice, salt, garlic, and red onions. Accompanied by a cold Kalik (local Bahamian beer) and hot sauce, it is something you won't soon forget.
Luckily, the island is dotted with conch shacks and seaside restaurants serving the freshly harvested delicacy. You won't need to go far to find this famous Bahamian dish.
5. Bike 
Image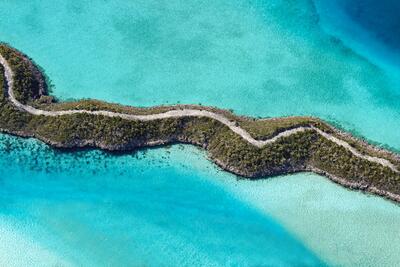 A great way to see the island, take a leisurely bike tour through North Bimini, stopping at sites along the way, including Alice Town, the island's colorfully painted capital. Visit local spots, including the quaint Bimini Museum, to learn about the history of the area, the rich culture and heritage of this part of the Bahamas.
Ride through Bailey Town, where many of the residents live, along with some stellar food joints such as Joe's Conch Shack. You can still see how boats are handmade at a local boat building shop owned by Ansil Saunder, a legend on the island.
6. Sail around the island
Image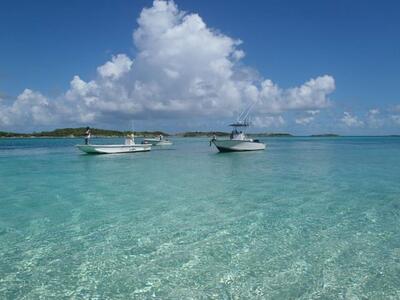 Boating is another fantastic leisure activity and an ideal way to explore the pristine waters of Bimini. Head out for the day, and see all that the islands have to offer from a different vantage point. The shallow waters around the islands are full of coral, and plenty of fish, along with scenic vistas.
There are a variety of transportation options, depending upon your preference; Bimini has a large marina, a hub of activity and a departure point for numerous tours, including sailing and power boats, or for a bigger splash, jet skis.
7. Dive with sharks
Image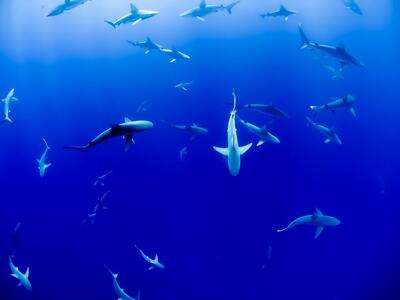 For some, a day swimming with sharks is a dream come true, the ultimate thrill. The island is home to many species, including tiger, bull, and great hammerheads, who pay a visit between December and April. More docile species include nurse and reef sharks. There are lots of opportunities to swim with sharks, including a day spent at the Bull Run, so named for its popularity with bull sharks, which provides guests with the opportunity to view these mighty fish from the safety of a cage.
8. Swim with stingrays
Image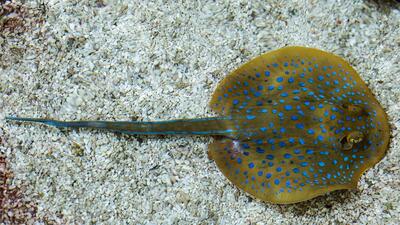 Less intimidating, perhaps a better option for those who want to spend the day with some friendlier creatures; you can also swim with stingrays on Bimini. The rays have become accustomed to humans and will even let you hold them. Spots like Honeymoon Harbour is a prime area for this activity.
One of the most memorable experiences, interacting with these animals, provides for a genuinely unique port excursion. Bimini is home to a variety of stingray species, such as the Atlantic and the larger Southern stingrays that can be 4-5 feet in width.
9. See dolphins in the wild 
Image
For a natural dolphin experience like no other, swim with Atlantic spotted dolphins or bottlenose dolphins in the warm waters of the Caribbean Sea. Unlike some dolphin excursions, where the animals are confined to a specified area, this experience lets guests visit popular dolphin hangouts, watching them in the wild.
10. Visit the Dolphin House Museum
Image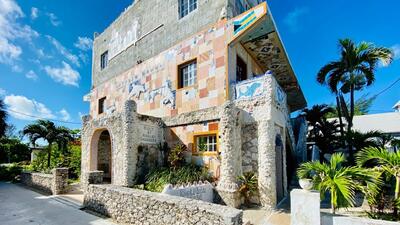 Clearly, dolphins are beloved in this part of the world, so one more dolphin related activity is in order.
Ashley Saunders, a Bimini historian and poet laureate, is the brainchild of this one of the kind tribute, known as the Dolphin House. The building is constructed from recycled materials in what is described as a "Poem in Stone," where you can see the most incredible tribute to dolphins in various artistic forms.
11. Go fishing
Image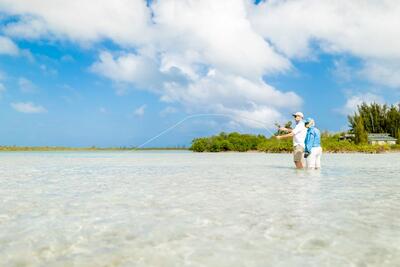 Bimini is legendary for its fishing, with some calling it the best in the world. Ernest Hemingway highly prized the Bahamian outpost for its vibrant waters, which also became the inspiration for his novel Islands in the Stream.  
Whether you enjoy local bonefishing or deep-sea fishing, there are plenty of boats and crews ready to make your day a fantastic adventure on the waters.
12. Explore the Sapona Shipwreck
Image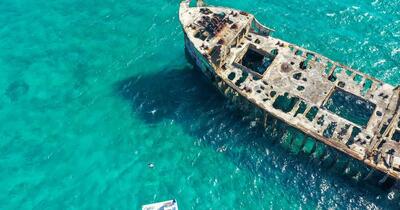 Diving on the famous Sapona shipwreck is a top activity in Bimini. The ill fated steamer, designed by none other than Henry Ford, ran aground in a hurricane in 1926 and hasn't moved since. Used for military target practice for some time, the ship's interiors are exposed to divers. It is partially submerged in 15 feet of water, providing an artificial reef for the local marine life.
13. Relax at a resort  
Image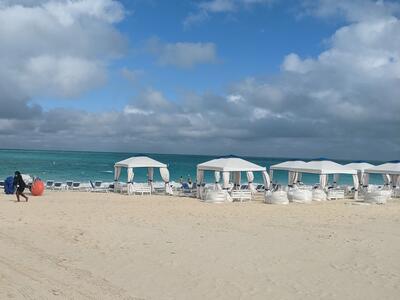 For pure relaxation, head to a resort to enjoy the pool and ocean while sipping on rum cocktails and savoring the views. Rent a cabana for a splurge, with beach access and service to keep you happy all day long.
Resorts World, an expansive resort in Bimini, is one of the most popular destinations for cruisers wanting to indulge for the day. Amenities include a swim-up bar, rooftop bar, white sand beach and restaurants.
14. Paint by the Sea
Image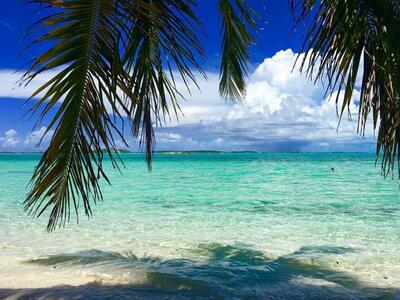 For a truly unique memory of Bimini, try your hand at a beachside painting session., offered by some cruise lines such as Celebrity.
A change from a typical beach excursion in the Bahamas, this option is an opportunity for a serene day to capture the landscape's remote and natural beauty. White powder beaches, clear waters, colorful conch shacks, and withering shipwrecks perched on a rocky shore are a painter's delight.
15. Visit the Fountain of Youth
Image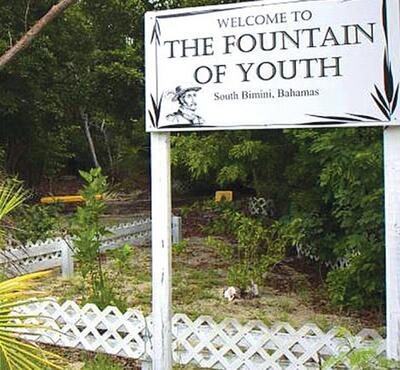 As if the myth of Atlantis wasn't magical enough, the islands are also rumored to be the true source of the fabled Fountain of Youth. At least, that's what Spanish explorer Juan Ponce de Leon believed. He sailed from Southern Florida to Bimini more than 400 years ago in search of the path to eternal life.
Today, the famed location is honored with a plaque at a freshwater pool in South Bimini, free for all to visit.
16. Shop for souvenirs
Image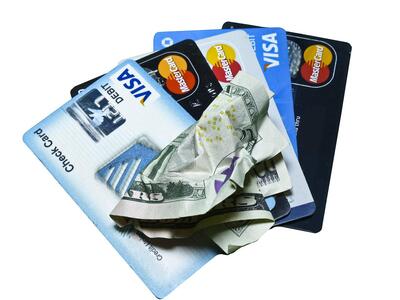 Nothing says port day like buying a few souvenirs. The Bimini Craft Centre is a must do for a variety of locally made souvenirs from native artisans. The Bahamas is known for its custom made straw products, such as hats and bags, as well as wood carvings.  
There are also plenty of food vendors that share some of the island's delicacies, including plenty of seafood - conch everything, octopus, lobster and jerk chicken.
17. Indulge in a spa day
Image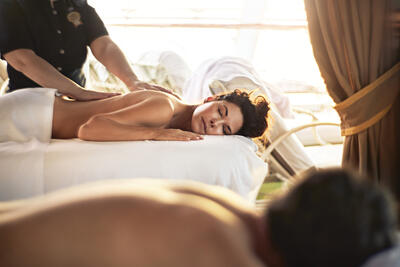 Need a truly relaxing day? Book a massage or your favorite spa treatment in the ultimate Zen environment. Whatever you love – a facial or body wrap, treat yourself.
Serenity Spa boasts an incredible seafront location with a stunning view overlooking the ocean.
18. Try your luck at the casino
Image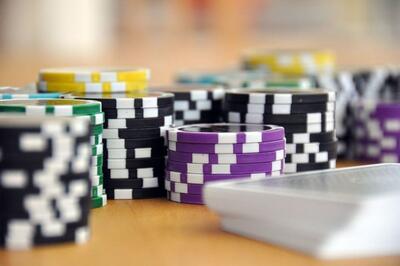 If you are looking for something other than a beach day, head to the Resorts World Casino and try your hand with the cards.
The local casino offers an impressive array of games, such as poker, blackjack, craps, Baccarat and roulette, along with popular slot machines. There are not too many places where you can enjoy a lively casino atmosphere with ocean views.
19. Kayak
Image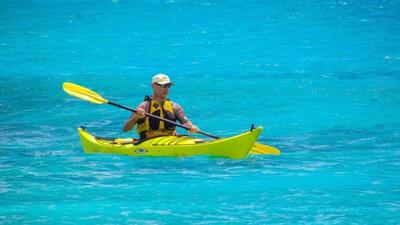 To experience the water from a quiet perspective, a day out kayaking can be just what you need. Paddle amongst the mangrove flats that are so critical to marine life and the ecosystem of the island. There are plenty of places to rent kayaks for the day.
20. Enjoy some cocktails
Image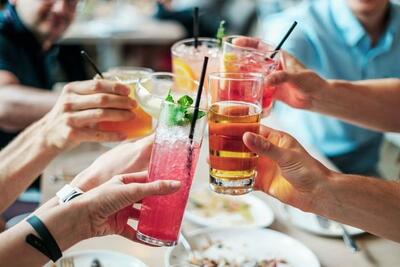 Beat the heat and enjoy some cool drinks and take in the views. Big Johns Bar and Grill is a fantastic location due ti its views. For great value, try out a favorite local hangout, Island House, which is full of rustic charm. Many like the patio at Bimini Seafood and Conch Bar, which often has sports games on their tvs.
Check opening times for any watering holes you want to visit and bring cash. Numerous places don't accept credit cards on the island.