If you are starting to pack for an upcoming cruise vacation, you will want to read into your cruise line's prohibited items. 
Packing something that is not allowed, whether it is inside of your carry-on or checked luggage, will delay your boarding process. If you try and hide something in your checked bag, you may find that it takes longer for the crew members to deliver the bag to your room. You do not want to be without your things for longer than you have to be!
For the most part, nothing is too surprising about what you are not permitted to take onboard with you. Weapons and drugs, for instance, are common knowledge. Other things, such as extension cords, may slip your mind, especially if you are a first time cruiser. 
Here is a list of 20 things that cruise lines do not want you to bring on ships. 
Read more: Banned: 23 Things You Absolutely Cannot Bring on a Cruise
Alcohol 
Image
Some cruise lines allow you to bring a limited amount of alcohol with you on embarkation day. It, however, is limited to either beer, champagne, or wine, meaning that if you were planning on packing your favorite spirit to try and save money, it will be confiscated. 
Alcohol is a huge money maker for cruise lines. If they allowed you to bring unlimited wine and spirits onboard, their profits would take a hit! 
Read more: How to sneak alcohol on a cruise and why you should not do it
Drugs
Image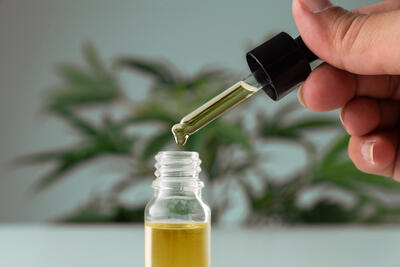 Even though marijuana has been legalized in a couple across across the United States, CBD oil and cannabis are banned on cruise ships, even if you have a prescription for medicinal purposes. 
Per Carnival's website, "Since all cruise terminals in the U.S. are federal facilities, the terminals and our ships are drug-free zones...Any guest found to be in possession of illegal drugs will be denied boarding and no refunds or compensation will be issued." 
You do not want to risk being denied boarding by bringing along drugs. That would put an end to your vacation before it even began!
Clothing irons and steamers
Image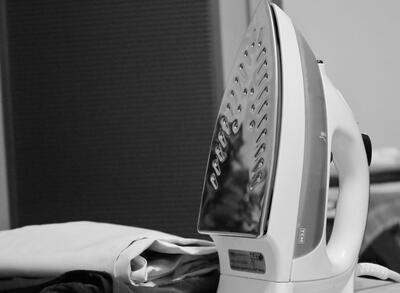 It makes sense that you may want to pack and iron or steamer, as clothing tends to get wrinkled when packed inside of a suitcase! Unfortunately, both of these items are deemed as a fire hazard and are prohibited by cruise lines. 
If you pack it inside of your luggage, it will be confiscated. Upon returning to the cruise terminal on disembarkation day, you will be able to collect the iron or steamer. 
Instead, make sure that you bring some wrinkle release spray. 
Read more: 20 best things to bring on a cruise that cost less than $10
Extension cords 
Image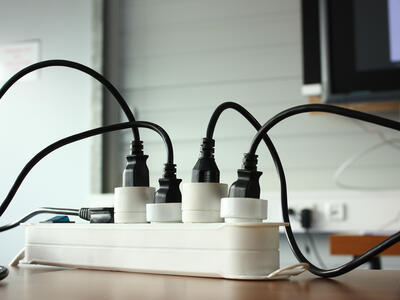 It is no surprise that cruise ships, especially older ones, do not have a ton of outlets in their staterooms, meaning that you might be fighting over charging devices. A logical solution is to bring an extension cord or multi-outlet extender. 
Like with irons and steamers, extension cords and surge protectors are considered a fire hazard. Plugging too many items into one plug poses a risk of starting a fire. There is another option, though! You can purchase a non-surge power strip that is cruise compliant. 
Fireworks
Image
Unfortunately, you will be unable to celebrate the 4th of July at sea with your own fireworks. Other banned explosives and flammable substances include pyrotechnics and torch-style lighters. 
If you are sailing on Disney Cruise Line, though, you may still be able to experience fireworks at sea during their Pirate's Night party on the top deck. This is something that is included in the cost of your cruise fare, so you will not have to pay anything extra for this show. 
Galaxy Note 7
Image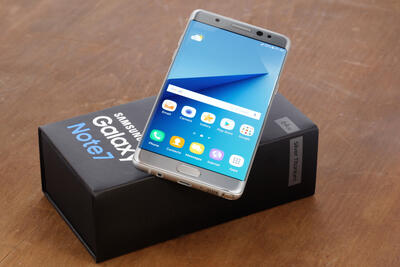 The Samsung Galaxy Note 7 was an Android mobile phone that was released in August 2016. Less than two month laters, Samsung issued a recall for the device, as they had discovered a manufacturing defect that caused some batteries to combust. One day after making a the worldwide recall, production of the model was ceased. 
As these phones are subject to producing excessive heat and combusting, you should not plan on bringing it onboard with you. In fact, MSC Cruises explicitly lists the Galaxy Note 7 under prohibited items!
Hair dryer
Image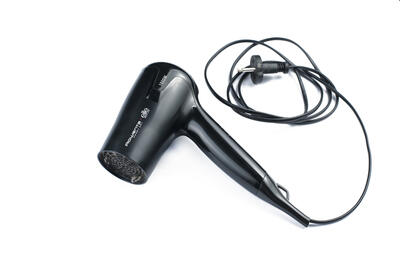 If you want to, you are certainly welcome to bring your own hair dryer onboard your next cruise, as they are not banned; however, it will take up unnecessary space in your luggage. Each stateroom is equipped with a hair dryer for personal use.  
Metal detectors
Image
Did you know that you are able to bring magnetic hooks with you that will adhere to your stateroom's walls? You can use this to hang hats, bags, lanyards, etc. and are a great way to add additional storage. 
Cruise ships are made of metal, so cruise lines do not allow metal detector onboard. If you were to bring one with you, it would be beeping constantly! 
Additionally, they emit electromagnetic signals that have the ability to interfere with certain equipment used by the captain and other officers on the ship's bridge. 
Coffee maker and kettle
Image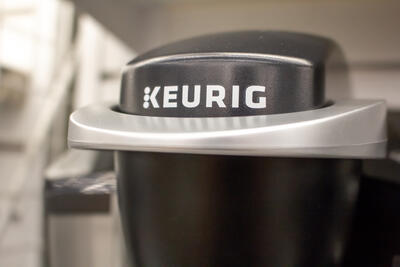 Are you a coffee lover? Well, do not worry! There will be complimentary coffee offerings available to you on the ship. Likewise, there will be a variety of different teas to choose from, too. 
Save the space in your suitcase and do not pack a coffee maker or kettle. If you are picky about what coffee you drink, consider purchasing a drink package, so you can start each morning with a premium coffee. 
Candles and incense
Image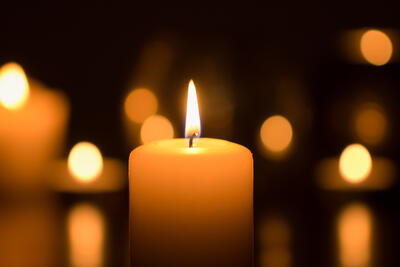 Sorry, you are going to have to leave your favorite scents at home. Understandably, candles are incense are not allowed on cruise ships. Can you imagine if everyone was permitted to have an open flame in their cabin?
Towels
Image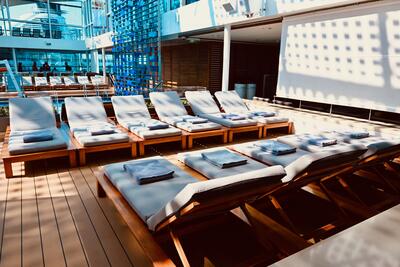 Like with a hair dryer, you can bring your own towels if you would like; however, cruise ships have towels available for guests to use. There is really no need to allocate the space in your luggage for them. Plus, once they are used, you can return them for a fresh one! 
When getting off the ship, you can take the ship's towel with you, Just make sure that you remember to bring it back and return it, as your onboard account will be charged if you forget. 
Homemade and pre-cooked foods
Image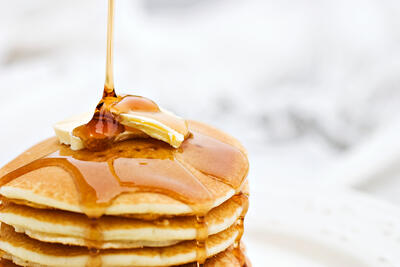 There will be plenty of food available to you on the ship. You will not go hungry, that is a promise! Cruise lines do not allow guests to bring on pre-cooked foods, so you will have to finish any leftovers before embarkation! 
That being said, most cruise lines do permit passengers to pack pre-packaged food items, such as granola bars. Sometimes, it is nice to have a snack readily available in the cabin or that you can take with you if you have a long day ashore planned! 
Pool toys
Image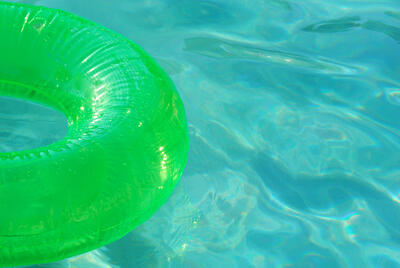 Cruise ships do not come with unlimited space, so you will find that the pools are smaller than those on land. For that reason, imagine how frustrated you would be if you headed up to the pool deck on a beautiful sea day just to find that there was no room in the pool due to inflatable toys and pool noodles! 
If your child needs assistance swimming, life jackets and floaties are okay. Some cruise lines even have these available for you free of charge, so you do not have to worry about packing them. 
Weapons
Image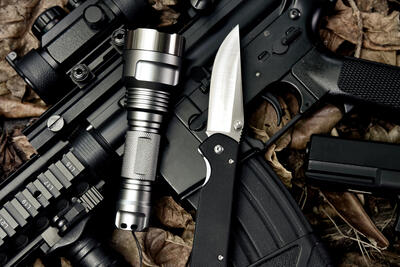 Ammunition and weapons, including toy guns, swords, crossbows, etc. are not allowed on cruise ships. 
You may be able to bring a small knife depending on which cruise line you are sailing with. Prior to packing it, however, make sure you read their specific policies. 
Disney Cruise Line, for instance, does not allow any knives, regardless of length, while Princess Cruises' website states that "Small locking pocket-knife with blade lengths less than 6.35 cm (2 ½ inches) and widths ½ inch or less are allowed." 
Sunscreen
Image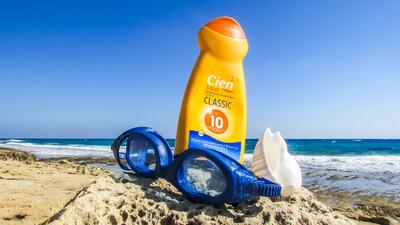 No, sunscreen is not prohibited on any cruise line. In fact, it should be one of the first things that you remember to pack! Nobody wants a nasty sunburn while on vacation. 
Depending on where you are sailing to, however, you may be required to use biodegradable sunscreen that  does not contain chemicals that can harm the marine life.  
If your cruise stops in Cozumel, for instance, and you have an excursion to Xcaret Park or Chankanaab, you will need to pack eco-friendly sunscreen. 
Walkie talkies
Image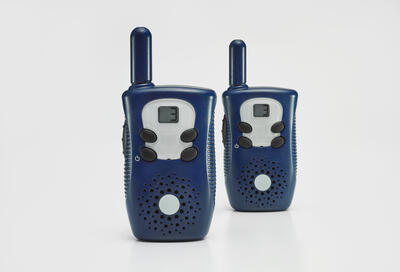 Walkie talkies used to be more common on cruise ships as a method to communicate with other passengers. Today, cruise lines have their own applications that you can message from. 
While not banned, communicating via mobile app is a better option, as it will not disturb other passengers. Some cruise lines, like Royal Caribbean, allow you to message for free, even if you do not purchase an internet package. 
All you have to do is connect to the ship's wi-fi and add the names and/or reservation number of those you wish to chat with. Note that you will have to be connected to the ship's wi-fi, meaning that the application will not work when you go ashore. 
Items with wheels
Image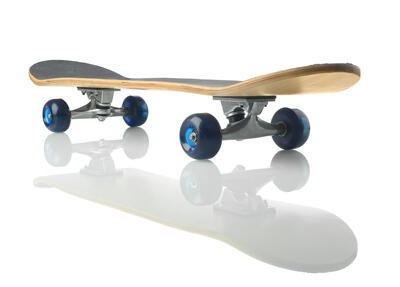 If you have a child and need to bring a stroller, that is fine! Likewise, wheelchairs and motorized scooters are permitted for those with mobility challenges. 
Other items with wheels, such as skateboards, unicycles, and shoes with wheels, are not allowed onboard. 
Royal Caribbean is an outlier in that they allow bicycles; however, guests will have to keep the bikes in their cabin, and they cannot be used onboard the ship. 
Cabin door decorations
Image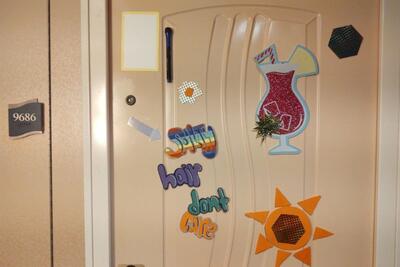 Decorating stateroom doors is a fun cruise tradition that adds some personalization to your cabin. Note, though, that not all cruise lines allow it, as they deem it to be a fire hazard. 
If you are sailing with Norwegian Cruise Line or Virgin Voyages, you will have to leave your decorations at home. Even on cruise lines that allow it, you want to ensure that you are not affixing the items using tape or adhesives; they have the potential to damage the door.  
If you are curious as to what your cruise line's policies regarding cabin door decorations are, it is a good idea to read them over before going out and purchasing anything! Carnival Cruise Line, for instance, explicitly states that all stateroom door decorations  must be fire retardant, and items sprayed with fire retardant spray are not acceptable.
Read more: Cruise Door Decorations: How to make your cabin door stand out
Cooking appliances
Image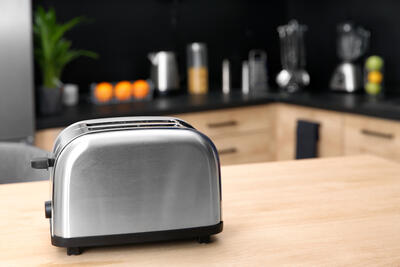 As mentioned earlier, there will be plenty of food available onboard the ship. Since this is your vacation, you can relax knowing that you are not responsible for planning and cooking meals!
Note that cooking appliances (i.e., rice cookers , hot plates, blenders, and toasters) are banned from most cruise lines, anyway! 
If you get hungry, check the cruise line's mobile app or daily schedule delivered by your cabin attendant to see the hours of each venue. 
HAM (amateur) radios
Image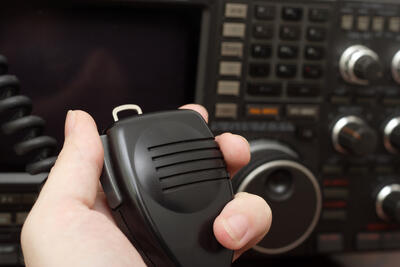 You cannot bring a HAM, or amateur, radio on your cruise. There are two good reasons as to why they are prohibited.
First, the signal of the radio might interfere with important systems onboard the ship, and second, as the cruise ship is going to visit different destinations, it is likely that you may dock in a territory where it is illegal to operate amateur radios without a specific license.