Cruises are a time to kick back, relax, and not think about day-to-day responsibilities. Even so, there are some rules -- both explicit and implied -- that you should follow while onboard.
You should not, for instance, smoke in areas that are not designated for smoking or engage in any unruly or disruptive behavior. 
When it comes to your stateroom, while it is your "home away from home" for the duration of the cruise, there are some things that you should refrain from doing in your cabin. 
Some are against the cruise line's rules, and others are simply a courtesy to those around you in neighboring rooms. 
Keep reading to learn about 15 things you should never do in your cruise ship cabin.
Smoke or vape
Image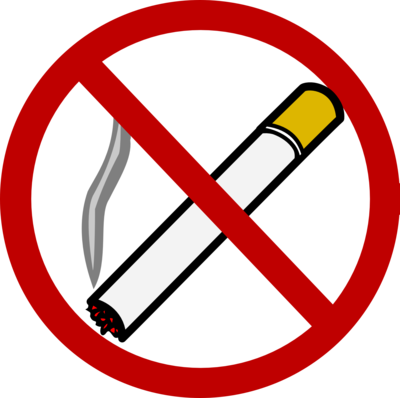 While you may smoke on most cruise ships, you can only do so in designated areas. These vary from cruise line to cruise line, so it is important to ask Guest Services as soon as you board if you are unable to locate them yourself. 
You should know, though, that smoking is prohibited in most public areas, as well as inside of your stateroom, even if you have a balcony! It's not only a fire hazard to use a lighter and have an open flame around, but the smell of the smoke can disturb others. 
If you are caught smoking inside of your stateroom, you will be billed a fine to your onboard account. Carnival Cruise LIne, for instance, will assess $500 per violation. 
Smoking includes cigarettes, vapes, and especially marijuana-- it is considered an illegal drug. If caught with it, you could be denied boarding, forced to disembark early, or even arrested.  
Read more: Cruise Ship Smoking: Is Smoking Allowed on Cruises?
Light a candle
Image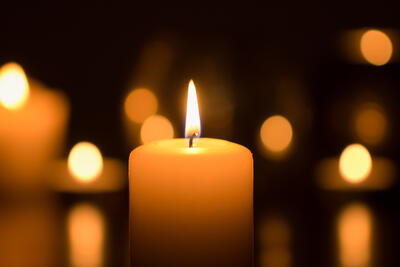 Do you have a favorite candle that you like to burn at home? Unfortunately, you will have to leave it behind! 
Cruise ships do not allow candles or incense onboard. A single open flame can turn into a ship-wide disaster in just a few seconds. You also cannot bring wall plug-ins that heat and vaporize oil. 
If you are worried about unpleasant odors in your stateroom, consider bringing along some Poo-Pourri of your favorite aerosol air freshener. 
Use adhesives to stick things to the walls or door
Image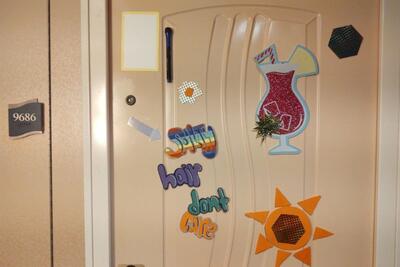 A favorite cruising tradition for many is decorating stateroom doors. This, however, has to be done using magnets, rather than stickers or anything other adhesive. The same goes for inside your cabin, too. 
If the cruise line finds out that you have damaged the cabin, you will be billed accordingly. 
Disney Cruise Line states that you cannot "...affix items to your stateroom doors using tape or any adhesive, including removable gel adhesives, as this can damage the doors' finish."
"Also, using over-the-door hanging organizers is prohibited, as they can scratch and/or disfigure stateroom doors and trim." Those who violate Disney Cruise Line's policies will be charged a $100 fee to cover the cost of repairs to the stateroom door. 
Read more: Cruise Door Decorations: How to make your cabin door stand out
Be rude to your stateroom attendant 
Image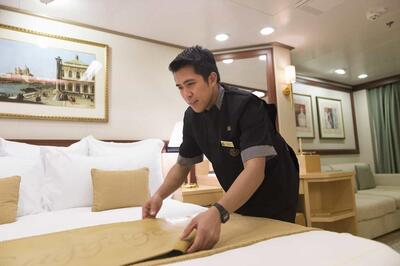 On the first day of your cruise, you will likely be greeted by your stateroom attendant, who is the person responsible for making sure that your stateroom is clean and tidy for the duration of your sailing. 
They will do things like refresh your towels, make your bed, empty the trash can, deliver disembarkation information, and more. 
In the event that an issue with your attendant does arise, you should head to Guest Services, who will help you figure out the best solution. 
What you should not do is be rude to your cabin attendant. Their goal is to make your time onboard, especially inside of your cabin, as comfortable as they can. 
Read more: What is a cabin attendant on a cruise ship?
Leave a mess for your stateroom attendant 
Image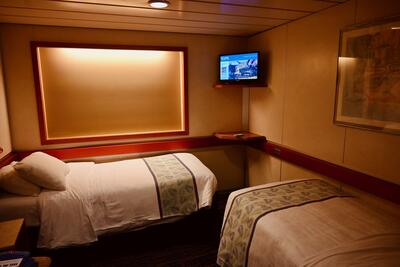 Speaking of your stateroom attendant, it is not polite to leave a mess for them. 
While their job is to tidy up your cabin, you don't want to leave plates and dishes everywhere. Instead, set these outside of your cabin. While it may seem unconventional, this is quite normal on cruise ships! 
Plus, you do not want to return to a disorganized cabin when you are in the mood to relax. Try and come up with a system with your cabin mates to help ensure that your cabin never looks like a tornado blew through it. 
Blast music from a portable speaker, especially early in the morning or late at night
Image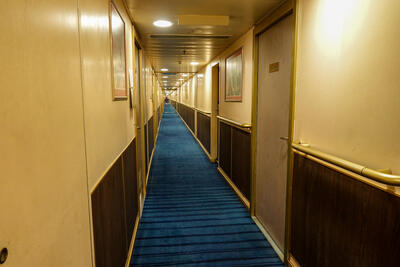 It is no surprise that cruise ship quarters are smaller and tighter than regular staterooms. This means that you'll need to be extra courteous to those around you. You never know if someone in an adjacent cabin is a late riser or likes to retire early at night. 
For that reason, you should refrain from playing your music too loud and keep your voice at an inside volume. There is no reason to be yelling at someone in your stateroom; they are never too far away!
Since it is also considered rude to play your own music too loud on the pool deck, you should just leave your portable speaker at home. Unless, that is, you really do plan on using it at a respectful volume in your stateroom only. 
Read more: 20 rules of cruise ship etiquette no one ever tells you (but should)
Use an iron or streamer
Image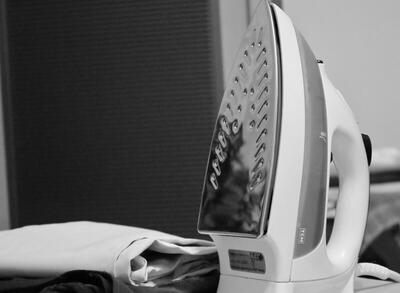 Most likely, you will not even be able to board the ship with these items, as they will be confiscated during the embarkation process. If, though, they make it through for some reason, you should not use them.
There is a reason that they are not allowed onboard by cruise lines, and you should respect their policies. Like candles, these items are considered a fire hazard. 
If you are worried about your clothes getting wrinkled, don't worry-- there are a few solutions! First, you can hang them in the bathroom while you shower. This is typically my go-to, and I find that it gets the majority of my winkles out. 
Second, wrinkle release spray does exist. These sprays work by relaxing the article's fibers, so you are able to smooth out any wrinkles. And, finally, you can always pay for onboard laundry services, although they tend to be pretty pricey. 
Take towels or robes at the end of the cruise
Image
Unlike hotels, there won't be mini-toiletries for you to stash in your luggage the night before leaving. In fact, there really is not anything that you should be taking from your cabin. 
After you disembark the ship, your cabin attendant will check to see if you have taken anything. This includes towels, robes (if you had them), hair dryers, and more. You do not want to get a bill for these items. 
Similarly, make sure that you return all pool towels on the last night of your cruise. Some cruise lines -- like Royal Caribbean -- will charge your onboard account $25 per towel, even if they are just left in your cabin by accident. 
Flush things (other than toilet paper) down the toilet 
Image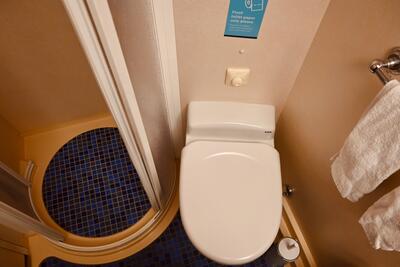 Cruise ship plumbing systems are different than those on land. Toilets, however, can still get clogged. 
Since your plumbing system is interlinked with those of other cabins, if you back up your own toilet, it is likely to cause issues for other passengers, too. 
Only flush the toilet paper provided by the cruise line. This means properly disposing of things like feminine hygiene products and baby wipes. 
While the provided toilet paper might not be the three-ply you are used to at home, it is meant to be able to easily pass through the pipes without clogging anything up by dissolving relatively quickly. 
Read more: Unpleasant cruise ship problems you aren't prepared for
Walk around naked with the curtains open
Image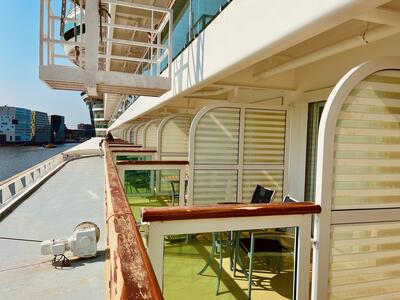 If you are at sea, there is less concern about this; however, if you are docked in port, please always cover yourself up before stepping out of the bathroom, especially if your curtains are open. 
If another ship has pulled in beside of you, you never know who will be able to look directly inside of your room. There is less privacy than you might think, even if you are staying in an ocean view room with no balcony. 
Use power cords that do not have surge protectors
Image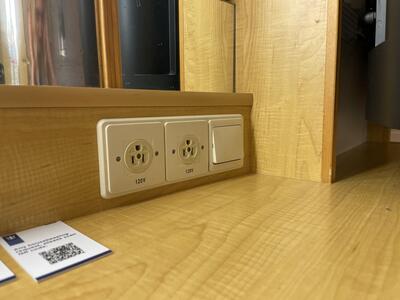 Newer ships come equipped with more charging options, whether it's just more outlets, USB ports, or even wireless chargers that are built in to the vanity! Older ships usually have limited options, with just one or two American ports. 
If you are sailing on a cruise ship, specifically an older one, it might be tempting to bring a power cord from home to give you more outlets to charge your devices. This, however, is frowned upon by many mainstream cruise lines. 
With regular power strips, there's a chance that the surge protector will overload the circuit and start a fire. Fire on a cruise ship is the greatest danger of all, so cruise ships ban surge protector power strips.
Instead, look into either bringing a European power adapter or cruise line approved power strip that does not have a surge protector. 
Throw anything off of your balcony
Image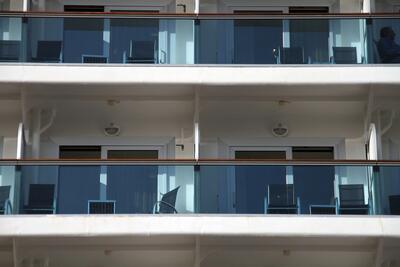 If you are staying in a balcony cabin, you will need to be mindful of your behavior on your balcony. Not to say that you can't enjoy this space that you have paid for, but there are certainly some things you should not do when staying in a balcony cabin. 
First, you should never throw anything off of your balcony. Cruise ships have a strict rule about throwing things into the ocean, as they have a commitment to protect the marine environments in which they operate in. Anything can disturb this, even if you have the best intentions.  
You also should not hang items -- wet or dry -- on your balcony's railing
Image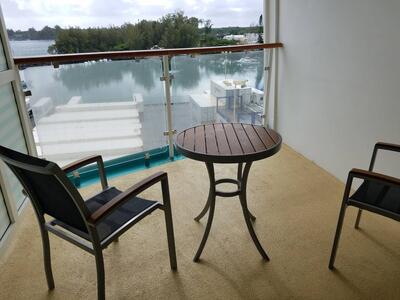 The fresh ocean breeze seems like a good place to air out your clothing, right? Wrong. Balcony railings should never have anything draped over them, whether it is a wet towel, swim suit, etc. 
It is easy for things to blow off and into the ocean. You would not want to lose your favorite bathing suit! Plus, if it is a towel, you will likely be charged for losing it at the end of the cruise. 
Instead, use the clothing wire that is available in many cruise ship bathrooms. This way, you will be able to safely dry your articles without the fear of them blowing away. 
Jump off your stateroom's balcony
Image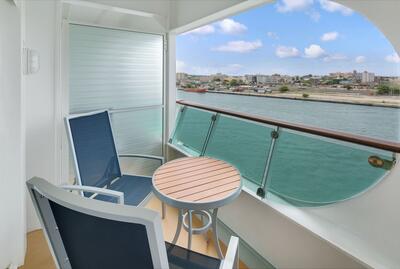 While jumping off seems like a foolish thing to do, you should also avoid climbing on your balcony's railing for any reason, including taking what you might think is the perfect photo.
In fact, there have been people banned from cruising again who have been caught doing things like this! You will still be able to get your perfect photo with the ocean in sight, and for those who have an itching to get in the water, find a beach when your ship safely docks in port. 
In 2019, a passenger jumped off of Symphony of the Seas while the vessel was docked in The Bahamas. Not is this kind of action incredibly dangerous, it is against Royal Caribbean's rules. 
Once he surfaced, he and his friends were notified that they had to get off of the ship and book a flight home. Shortly after, they informed him of his lifetime ban.  
Read more: Things that can get you kicked off a cruise ship in an instant
Leave the balcony door open
Image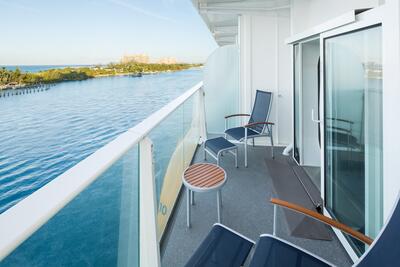 Attached to or near your balcony door will be a sign asking you to keep the door closed. There are a couple of reasons for this. First, it created a tunnel of wind if your stateroom door is opened from the hallway. 
Plus, it overworks the cabin's air conditioning system by releasing all of the cool air. On some cruise ships, the AC is programmed to automatically turn off when the door is open, which is meant to prompt you to close it.