Even if you plan to make the most of your time on your cruise ship by staying active at all hours of the day, you will inevitably have to devote some time to sleeping.
For some, catching up on sleep is a must-do activity while on vacation. There is no need to worry about waking up to an alarm or worrying about rushing your kids out the door for school.
Sometimes, though, it can be hard to get the rest that you need while on a moving vessel. Even if you are not prone to motion sickness, sleeping on a different bed can sometimes result in difficulties actually falling asleep. You must be well rested, so you do not feel groggy during your highly-anticipated shore excursion or accidentally sleep through sea day brunch!
Here are 13 tips to help you sleep better on your next cruise ship, so you can get the rest you need to keep up with all the fun going on.
While interior rooms are great for those who like to sleep in the dark, they are not ideal for people who like being woken up by natural sunlight
Image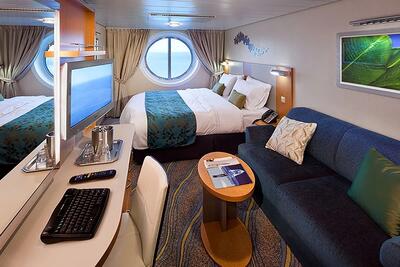 Inside cabins tend to be the cheapest option onboard any cruise ship. Not only are they the smallest rooms, but they also lack any natural light.
When the lights are on (or off), you genuinely will not be able to tell what time it is without having to check a clock. If you are someone who struggles waking up to an alarm clock and continuously hits snooze, you might not like accidentally sleeping until 10:00am, even though you could have sworn it was only 8:30am.
This could leave you feeling groggy for the rest of the day and prevent you from going to bed earlier the following night!
Image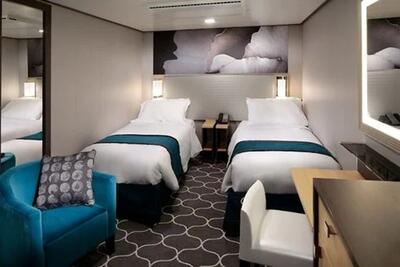 If that sounds like you, it is your best bet to not book the cheapest room on the ship. Instead, go for an ocean view or balcony. That way, you'll know it is morning when the sun brightens up your cabin!
Read more: Best rooms on a cruise ship: Deck, location, & category
Speaking of cabins, another tip for sleeping well on a cruise is to book a stateroom that's sandwiched between other floors of rooms
Image
Noise bleed is a common issue on cruise ships; there are a ton of different venues with activities going on at the same time.
Imagine if you were above the ship's nightclub or casino, both of which stay open well past midnight. If you are a light sleeper, you might find yourself not getting too much rest.
When selecting a cabin, you should aim for one that's sandwiched in between other floors of cabins, rather than one that's above or below public venues.
Read more: The absolute worst cruise ship cabins to avoid on any ship
Bring earplugs
Image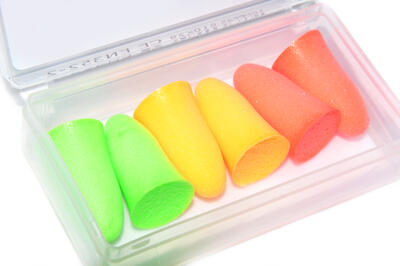 Even if you book a stateroom that is not located close to a public venue, you never know when you might have noisy neighbors. You might be awoken by chatter in the cabin next door or outside. Or perhaps you are rooming with someone who is prone to snoring!
Come prepared with some earplugs, especially if you are a light sleeper, that will help muffle any random sounds that might wake you up in the middle of the night.
Read more: Top 25 cruise cabin hacks to improve your stateroom's functionality
Do not be afraid to ask for extra pillows and/or blankets
Image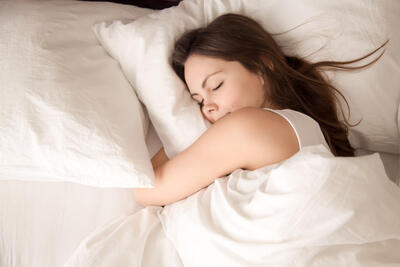 When you meet your cabin steward on embarkation day, simply ask for some extra pillows and blankets. They will be happy to provide them for you. The more pillows and blankets you have, the more you can customize your bed to your liking!
If you have a favorite pillow at home, do not be afraid to bring it with you! Just take into account how much room it will take up in your luggage, especially if you are flying and have more limited space.
You can also ask your stateroom attendant for a mattress topper
Image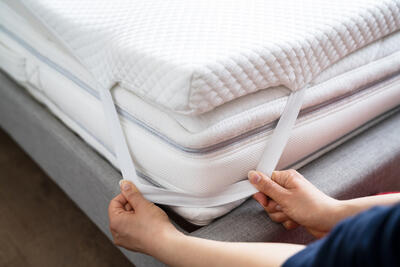 Everyone's preferences for how firm a mattress should be are different. If you are someone who prefers a softer bed, ask your cabin steward for a mattress topper. This will help make your cabin's bed a little bit plusher, allowing you to sink in for a good night's rest.
Make sure you ask early, though, as there's usually a limited supply onboard.
Moreover, suites are usually outfitted with better mattresses, so one might be worth the splurge if it means you'll be sleeping on a more luxurious mattress with upgraded linens.
Read more: 8 signs you're ready to move up from a cruise ship balcony to a suite
Engage in some form of exercise daily
Image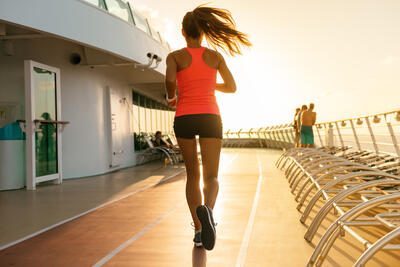 There have been plenty of studies that suggest exercise helps increase your sleep drive. While it might be tempting to sit by the pool all day, look at the ship's schedule to see what sort of exercise offerings they have!
Maybe it is yoga on the lido deck in the morning or water aerobics in the afternoon. You can, of course, just go for a walk around the jogging track or hit up the gym if that is more your style.
Limit your caffeine intake
Image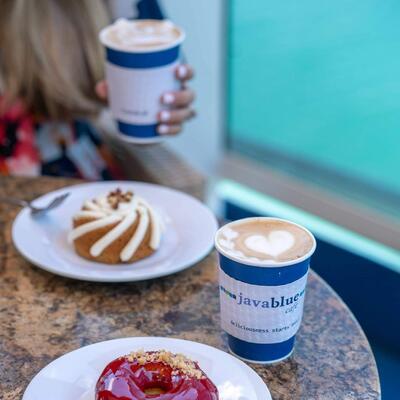 If you have been having trouble sleeping, perhaps you should skip that extra cup of coffee after dessert. Instead, try a caffeine-free tea. You'll still be able to enjoy some sort of nightcap without it keeping you awake!
You should also limit your screen time shortly before bed
Image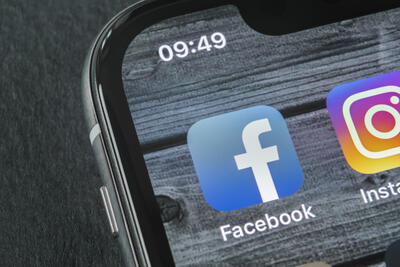 While it might be tempting to scroll on Facebook or Instagram before you fall asleep to see what you have missed (if you have a Wi-Fi package), this will most likely keep you awake.
Some studies suggest that the blue light of electronic devices suppresses the brain's release of melatonin, which is the hormone that helps your body fall asleep.
Turn down the air conditioning
Image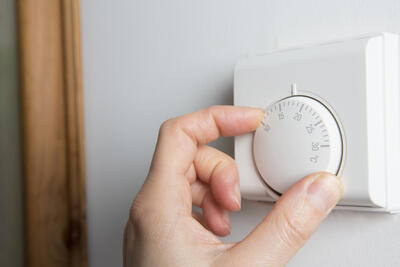 I find it difficult to sleep in a warm room. Rather than getting a good night's rest, I'll toss and turn, kicking the blankets off to try and cool down.
Each stateroom comes with a thermostat, so you can adjust the temperature to your liking. Before dinner, close any curtains that you have and turn the temperature down a few degrees. By the time you are ready to retire, you will find that sleeping conditions in your cabin are much more favorable!
Bring a portable USB fan
Image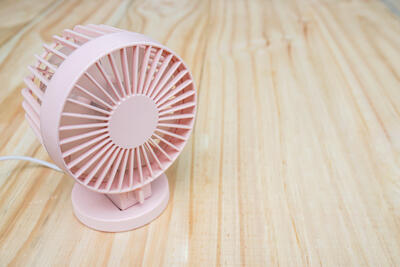 Some people like to sleep in a freezing room. Turning the temperature down a few degrees just will not cut it.
If that sounds like you, you'll want to invest in a portable fan. You can place it by your bed and adjust it to blow directly on you!
Plus, the fan will kind of act like a noise machine and help drown out random noises.
The noise a fan generates might not be enough, though. Consider bringing a white noise machine
Image
With a white noise machine, you can choose what sound you would like to fall asleep to, whether it is ocean waves, rain, or something different. The soothing sounds can also help relax your mind, helping you fall asleep sooner than you might otherwise.
Alternatively, you can fall asleep with the television on; however, this may end up keeping you awake longer than you intended, especially if you put on a show or movie, rather than the navigational channel.
Try and stick to your normal routine as much as possible
Image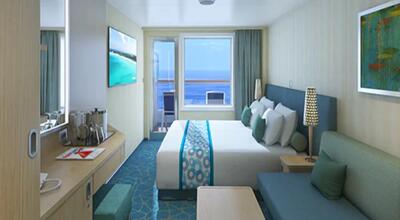 While it might be hard to go to bed at 10:00pm with so many events happening on the ship, sticking to your regular sleep pattern may help you get a better night's rest.
If you are not used to sleeping in and find yourself waking up close to 9:30am or 10:00am each morning, you may find that you have more difficulty falling asleep at night. Even when you are on vacation, consistency is key!
Avoid too many late-night snacks
Image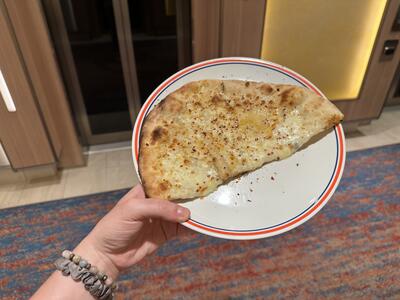 When pizza is served into the early hours of the morning, it is tempting to want a fresh slice if you wake up a little hungry in the middle of the night! When else can you have a late-night snack without actually having to prepare it yourself?
There have been studies that have revealed snacking too close to bedtime may actually disrupt sleep patterns, which is the last thing you want on vacation.  
You do not want to overdo it on the food while on your cruise, either! Stomach aches can quickly turn the best day into one of the worst.