When planning the perfect vacation, one of the most important aspects is your "home away from home." In the case of a cruise ship, this means your cabin. 
Choosing the perfect cabin requires a little bit more research than selecting a hotel room, especially when you know most hotel chains will assign your room upon check-in. Cruises are different in that you have the ability to select your exact room when you make your initial booking. 
Everyone has different preferences when it comes to what they look for in a cabin. You might, for instance, value the views that you can get on higher decks or prefer to be centrally located near the mid-ship elevators. 
While most cabins are perfectly fine, there are some that you should not book. Here are the absolute worst cruise ship cabins to avoid on any ship. 
Obstructed view cabins
Image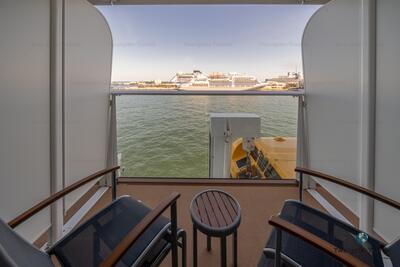 While you might think it is okay to book an obstructed view cabin to save a few extra dollars, you should know that the amount of obstruction can vary. Some cabins might still offer somewhat enjoyable views; others might be entirely blocked by a lifeboat. Either way, you probably will not be getting the full value of an ocean view or balcony cabin when you have any sort of obstruction.
If you are going to have an obstructed view cabin, you might as well save the money and book an inside cabin instead, unless you are just itching for natural light in your cabin. Most cruise lines will indicate if the cabin has some sort of obstruction, so be sure to pay attention to the deck plans. 
Cabins near the ship's nightclub
Image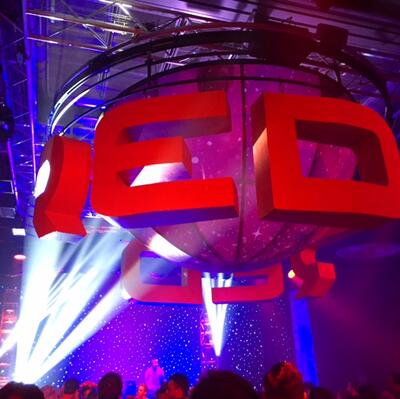 Some cabins are located directly below or above the dance floor, where you are sure to hear the DJ bopping tunes into the night. No one wants to have their cabin walls shake! Typically, those who love to enjoy the nightclub are also drinking, meaning that these passengers can be very loud leaving the venue when you might be trying to sleep.
You might also want to consider booking a cabin away from the piano bar or other entertainment venues if you have an early bedtime or are traveling as a family. These venues will be open into the late hours of the night, which can keep you awake. The last thing that you want is to not feel well rested when you have a long day ashore. 
Cabins that are a little bit too close to the elevators
Image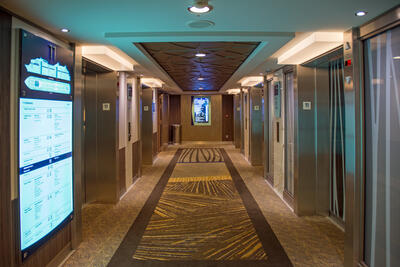 While choosing a cabin close to the elevators is not the worst idea since you will be conveniently located and won't need to walk very far up or down the long hallways to snag an elevator, elevator banks are typically a place of congregation. 
Starting early in the morning, do not be surprised if you hear people talking while waiting for the elevator. Late in the evening, you can also hear people coming back to their cabin after a night of partying or hanging out with loved ones. You should also consider that people will always be walking by your room during all hours of the day. 
That being said, these cabins are ideal for those with accessibility issues. You should aim to choose a cabin that is just a little further down to avoid unnecessary noise and traffic near your room, rather than one directly across from the elevator bank entrance. 
Read more: Best rooms on a cruise ship: Deck, location, & category
Cabins that are near the ship's anchor
Image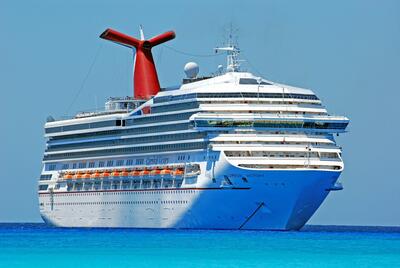 Pulling into port is such an exciting moment, until you have to hear the anchor drop every morning. While you may forget that you are on a ship with everything that's offered onboard (they are like floating cities!), you will not when you hear the clunking of the anchor as it was lowered into the sea.
You might not know where the anchor is placed on the deck plans, but typically, it is on a lower deck near the front (or forward) of the ship. If you want to ensure a peaceful morning, try to avoid cabins that might be located near the anchor. This means interior and ocean view rooms in the forward of the ship on decks 2, 3, 4, etc. 
Adjoining cabins
Image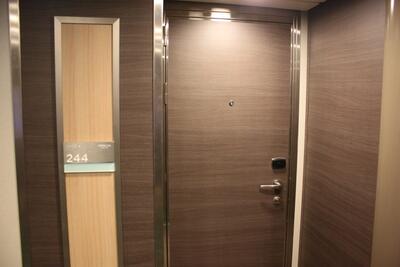 Unless you are traveling together with the group in the adjoining room, you should definitely steer clear of these cruise ship cabins. While they are great for families traveling together who might want to have a door between two cabins, they are less than idea for those not traveling together.
The door between the adjoining rooms is not exactly soundproof. Keep in mind that sound already travels easily between cabins, so any extra noise will be noticeable. You might be hearing your neighbors more than you want to! 
Cabins that are located too far forward or too far aft
Image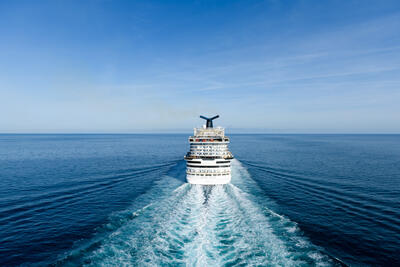 Choosing a stateroom that is too far forward or aft can be a bad choice. If you encounter rough seas, this can mean that you will experience and feel more of the ship's rocking and rolling, which is definitely not good for cruisers who are worried about feeling the effects of motion sickness.
When booking a cruise, take your itinerary into consideration, as some waters are rougher than others, such as the Bay of Biscay and Gulf of Alaska. 
Mid-ship cabins (or those located in the middle of the vessel) are less likely to feel the swells of the ocean. Another tip for those worried about feeling seasick is to book a cabin that has an ocean view, as staring out into the horizon helps you to regain your sense of balance and reorient your brain!
Read more: How to avoid cruise motion sickness
Cabins located below the pool (or lido) deck
Image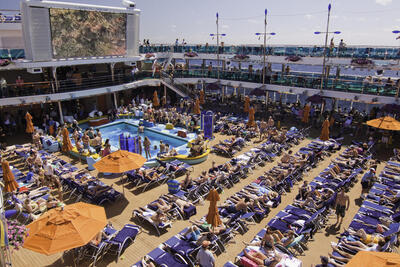 Cabins beneath the lido deck are subject to hearing the scraping of pool chairs beginning early in the morning. In fact, once while onboard Allure of the Seas, my cruise companion and I bid on a balcony upgrade and were thrilled when we were able to upgrade from an ocean view room to one with a balcony for around $100!
It turns out that this Central Park balcony cabin was located directly underneath the pool deck, making it was hard to enjoy the cabin's balcony during the day, as we could hear the pool deck's loud music and children playing.
From people dancing to live music and cruise line programming (think belly flop contest), the pool deck is always a hub of activity during any sailing. If you do not wish to be awakened or bothered by this noise, avoid any rooms that are right below the pool deck, whether it is a balcony or interior cabin!
Cabins above the casino
Image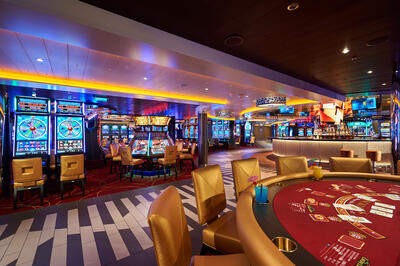 If you want to smoke on your cruise, you will have to travel to a designed area, most of which are outside. The casino, however, is usually one of the only places inside where travelers can smoke onboard. In addition, the casino is open late for cruisers looking to have some evening fun.
While some cruise lines have banned smoking in the casino, like Celebrity Cruises and Oceania Cruises, most do allow it. This means that not only will you be subject to excessive noise, but you may smell the smoke, too. 
Read more: Cruise Ship Smoking: Is Smoking Allowed on Cruises?
Standard cabins if you are traveling alone
Image
Did you know that cruises make for a great solo trip? With so many scheduled activities, it is easy to  meet fellow passengers. You know you will always have something to talk about with them, too, since you will spend your days ashore exploring different ports of call. 
It is important to know, though, that if you are a solo traveler and book a standard cabin, you will have to pay a single supplement free. Since staterooms are based on double occupancy, this surcharge -- which is usually 100% of the fare -- is applied to single travelers to help cover the cost of the would-be second guest.
To save your money, look for cruise ships that offer solo cabins. While these staterooms are often smaller than traditional cabins, they are well-appointed and are comfortable for a single person!
Read more: Going on a cruise alone? Here are the 8 best solo cruise cabins
Cabin categories that do not meet your personal preferences 
Image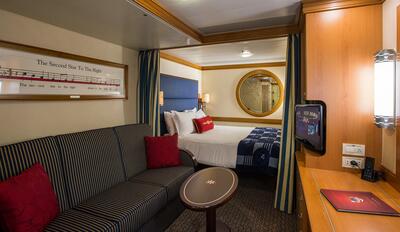 If you have your heart set on waking up each morning and sipping coffee on your personal balcony, you will hate staying in an interior room with no access to fresh air or natural light. 
On the other hand, if you are trying to cruise on more of a budget, you might regret splurging on a balcony and having less money to spend on cruise add-ons, like shore excursions, drink packages, and more. 
Overall, the worst cruise ship cabins to avoid are those that do not align with what you are seeking for your vacation.