Despite cruise industry shutdown, new cruise ships are still being built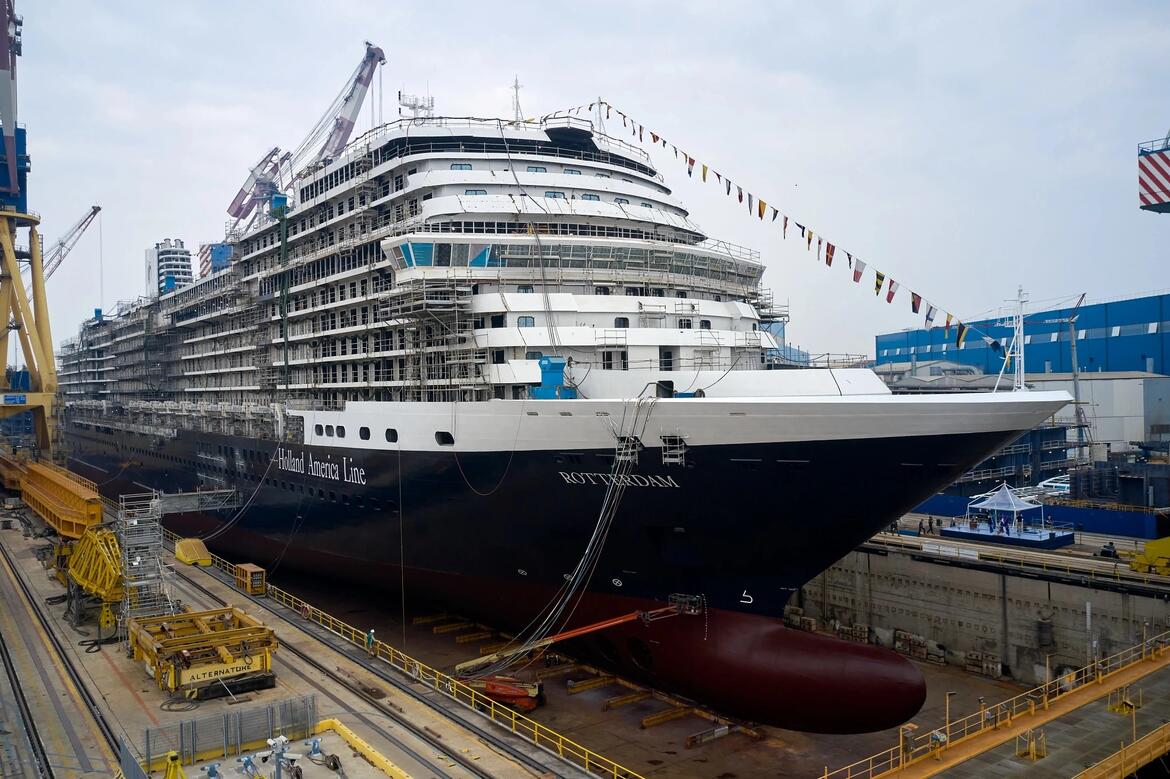 We all know the story: global pandemic causes cruise lines to stop sailing, sell ships, lay off employees, borrow billions of dollars and cancel thousands of voyages. The avalanche of depressing coverage about the cruise industry in 2020 has nearly made us numb, but there's good news.
Although we might feel farther away from the ocean than ever, there are shoots of hope springing up everywhere, from a marked increase in bookings and successful sailings in Europe to the impressive list of new-build milestones that have been reached in the last two months alone.
Below, we offer a brief rundown of recent new-hardware progress to brighten your day.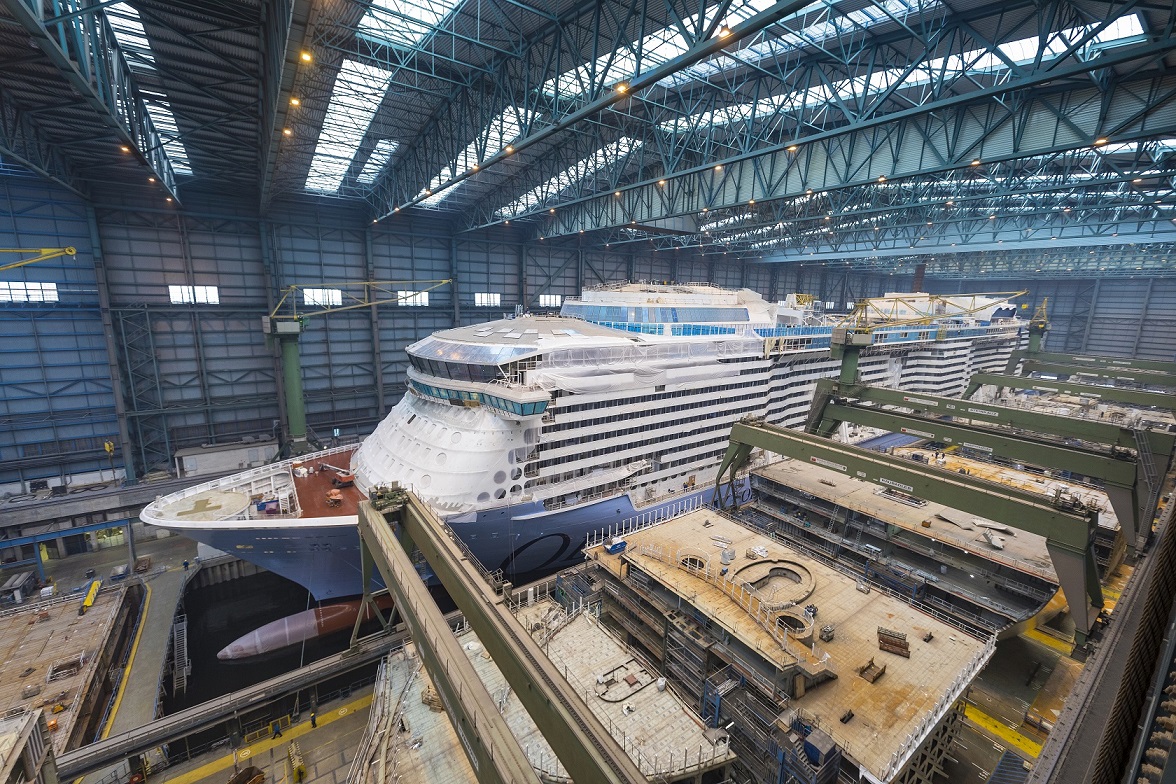 Odyssey of the Seas: Despite delays Odyssey of the Seas, Royal Caribbean's next new ship, floated out at Germany's Meyer Werft shipyard over the summer and will be the first Quantum Ultra-class ship to cruise Europe, beginning in summer 2021.
Wonder of the Seas: Royal Caribbean's Wonder of the Seas floated out at a ceremony at the Chantiers de l'Atlantique shipyard in Saint-Nazaire, France, on September 4. The ship is the fifth ship in Royal Caribbean's beloved Oasis Class, which features six onboard neighborhoods.
New Seabourn Ship: Steel was cut for Seabourn's newest ship on September 17 at the T. Mariotti shipyard in San Giorgo di Nogare, Italy. The currently unnamed vessel will be the second expedition ship for the luxury line.
SH Minerva: Swan Hellenic's SH Minerva saw the first block of its keel laid at the Helsinki Shipyard in Finland on September 24. Boasting an ice-strengthened hull, the ship will be designed to sail in polar regions.
Mardi Gras: Carnival's much-hyped Mardi Gras, named as a throwback to the line's first cruise ship, successfully entered sea trials on September 28 from the Meyer Turku shipyard in Turku, Finland. The vessel, Carnival's largest, will offer an innovative new atrium layout and the first roller coaster at sea.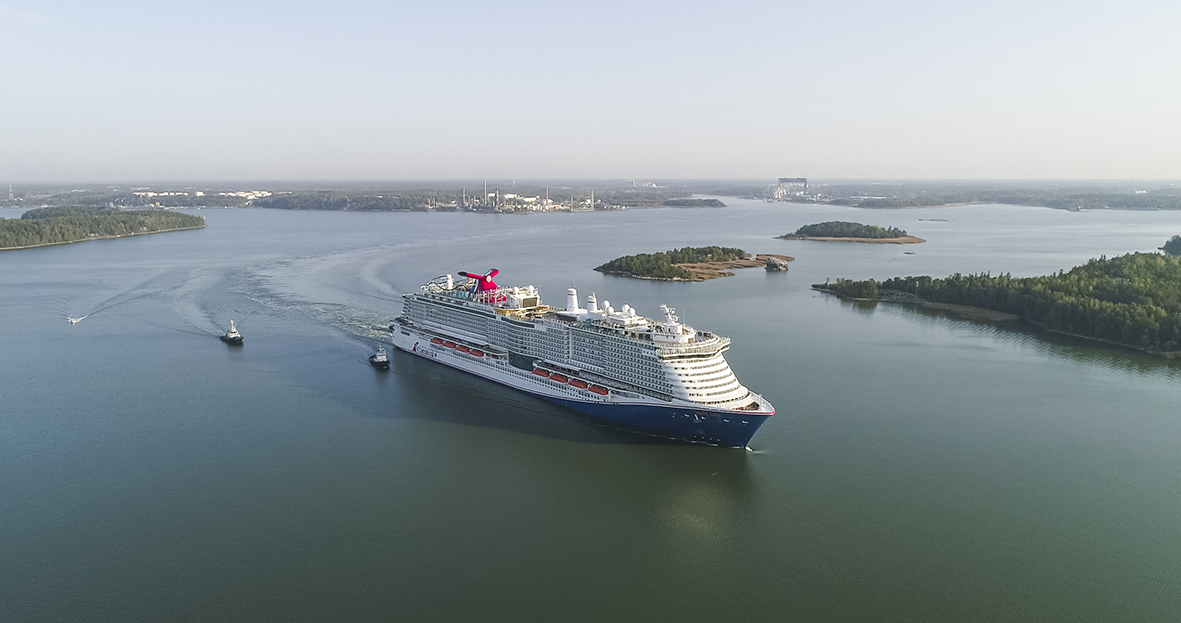 Enchanted Princess: Princess Cruises took delivery of Enchanted Princess on September 30 at the Fincantieri shipyard in Monfalcone, Italy. The ship is the fifth vessel in Princess' Royal Class and will boast the line's Ocean Medallion technology.
Spirit of Adventure: On October 2, Saga Cruises took delivery of new ship Spirit of Adventure at Meyer Werft shipyard in Emden, Germany. The vessel is a sister ship to Spirit of Discovery, which debuted last year. Both ships serve the 50-and-older UK market.
Star Breeze: Windstar's Star Breeze isn't a new ship, but it did undergo significant stretching, which made the vessel larger. It began sea trials on October 4 from Italy's Fincantieri shipyard. The stretching is part of the line's Star Plus initiative, which has earmarked $250 million to upgrade existing ships.
World Navigator: The first ship for new cruise line Atlas Ocean Voyages, World Navigator underwent its float-out on October 5 at the WestSea Viana shipyard in Portugal.
World Traveller: As part of a double feature for Atlas Ocean Voyages, the line's second ship, World Traveller, had its keel-laying ceremony on October 5, also at WestSea Viana. Both vessels will offer Atlas' all-inclusive luxury expedition experience.
Rotterdam: Holland America's new Rotterdam ship floated out from the Fincantieri shipyard in Marghera, Italy, on October 7. The event was preceded by the vessel's coin ceremony on October 4. Rotterdam will join sister ships Koningsdam and Nieuw Statendam as part of the line's Pinnacle Class.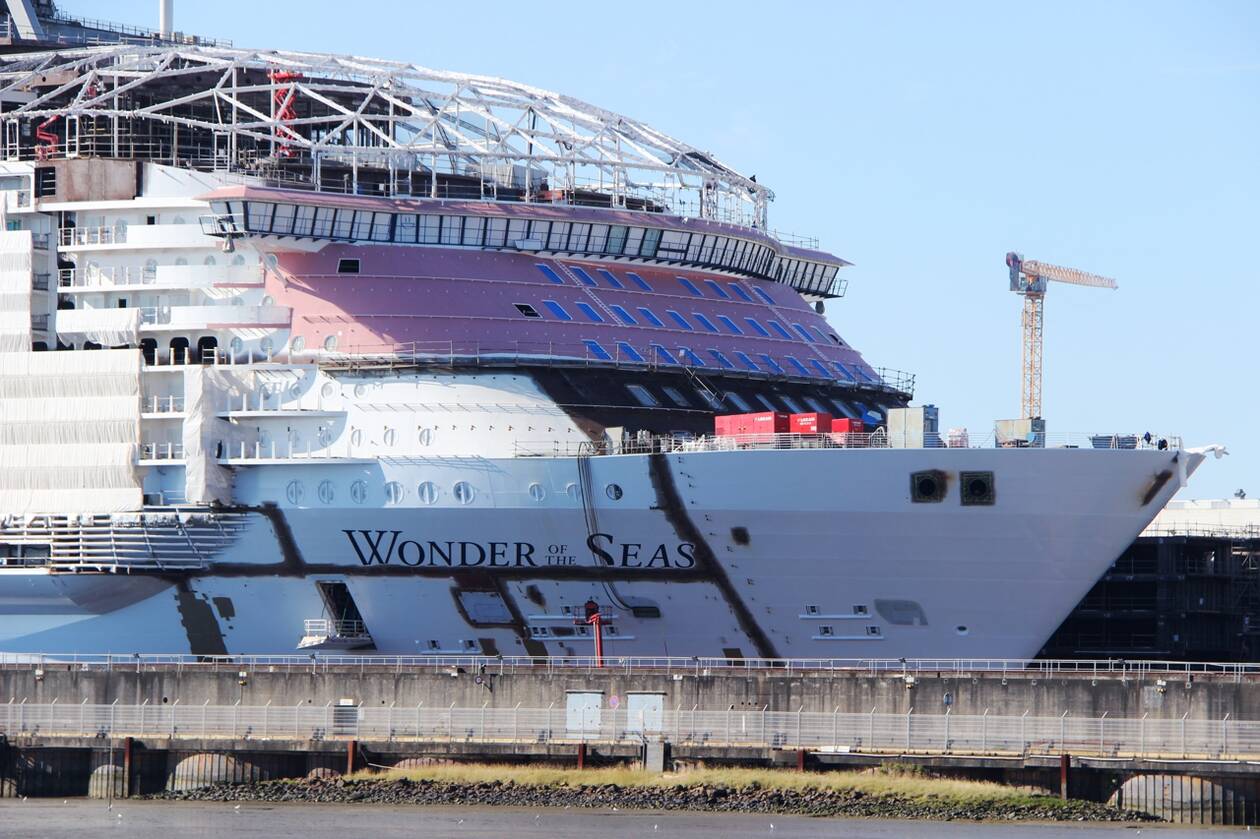 At a panel during Seatrade's 2020 virtual industry conference in October, CEOs from the world's largest cruise lines were optimistic about the future of the ships they have on order, despite the slowdown of some shipyard operations due to the pandemic.
"None of us have canceled [orders for] ships, but COVID-19 has disrupted supply chains and disrupted the situations at shipyards, so one of the things -- which, from my perspective, is unfortunate -- it means [is that] we're delaying a number of ships," said Richard Fain, chairman and CEO of Royal Caribbean Group, which operates Royal Caribbean and Celebrity Cruises.
"I think what you're going to see is the industry is going to continue to grow," Fain added. "I think people want their vacations. I think they want them more than ever.... I think the protocols will taper off as the science gets better.... I think the industry has a very bright future that will call for growth."
For Carnival Corp.'s part, President and CEO Arnold Donald said its nine cruise brands have "quite a book of orders" through 2025. "To be honest with you, they are going to be needed," Donald said. "The industry was on a good growth path. Obviously this has been a disruption, but as everyone has pointed out, over time we'll be back to where we were.... There will be demand; there will be need for capacity."