Not all cruise ship cabins are created equally, and there are a few you might want to skip over when booking a cruise.
Staterooms on a cruise come in all sorts of sizes, shapes, and different amenities. Most are perfectly fine, but there are some you shouldn't book depending on your preferences or group size.
Read more: Here's How to Choose a Cruise Cabin
Staterooms below the pool deck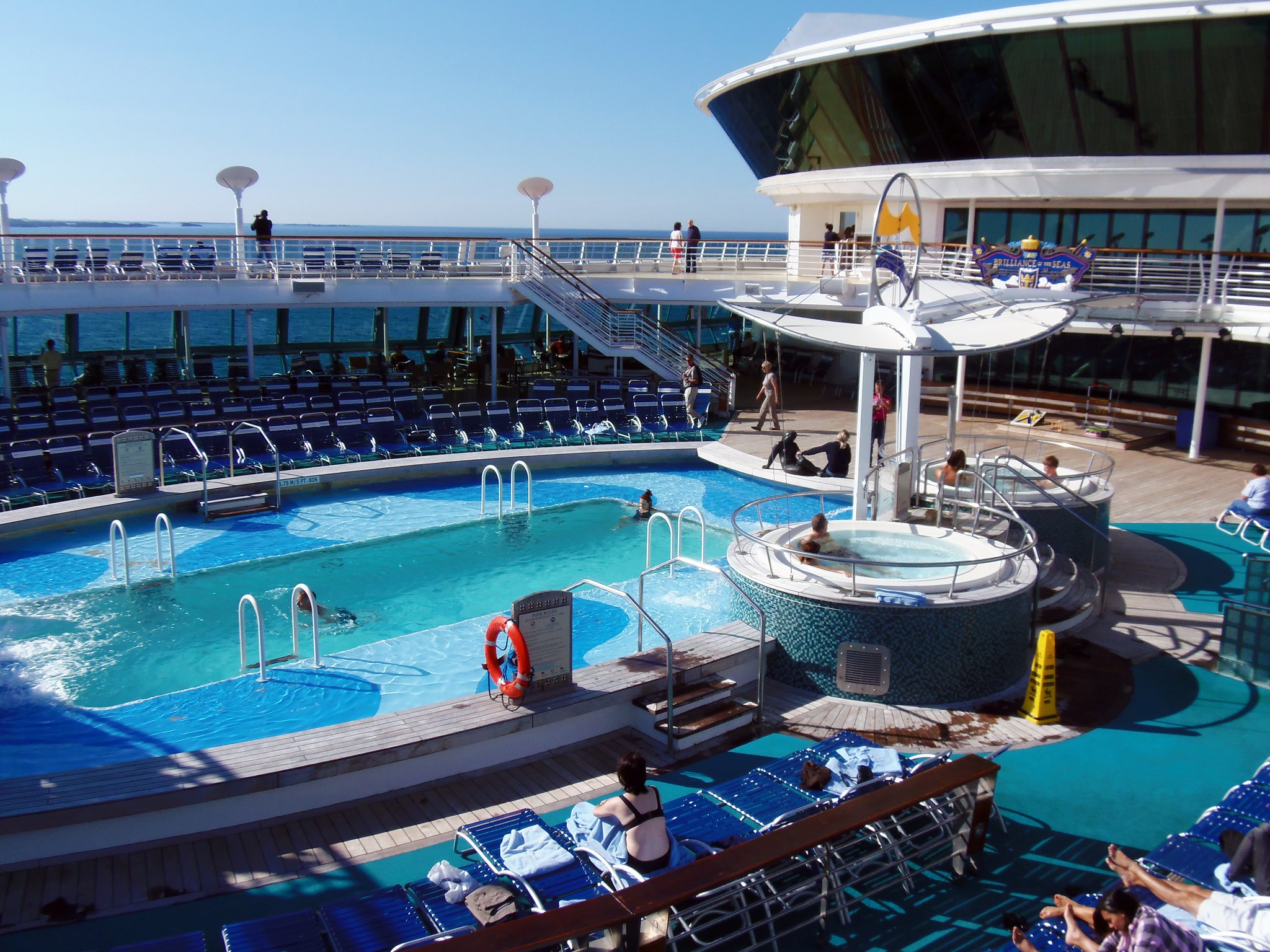 Cabins underneath the pool deck are notorious for noise bleed issues.
Chairs scarping, people walking around, loud music, and plenty of parties all can lead to some of that nose being heard below your room.
Often the crew will prepare the pool area in the early morning hours, which can also lead to noise bleed, especially when deck chairs are re-arranged.
Connecting cabins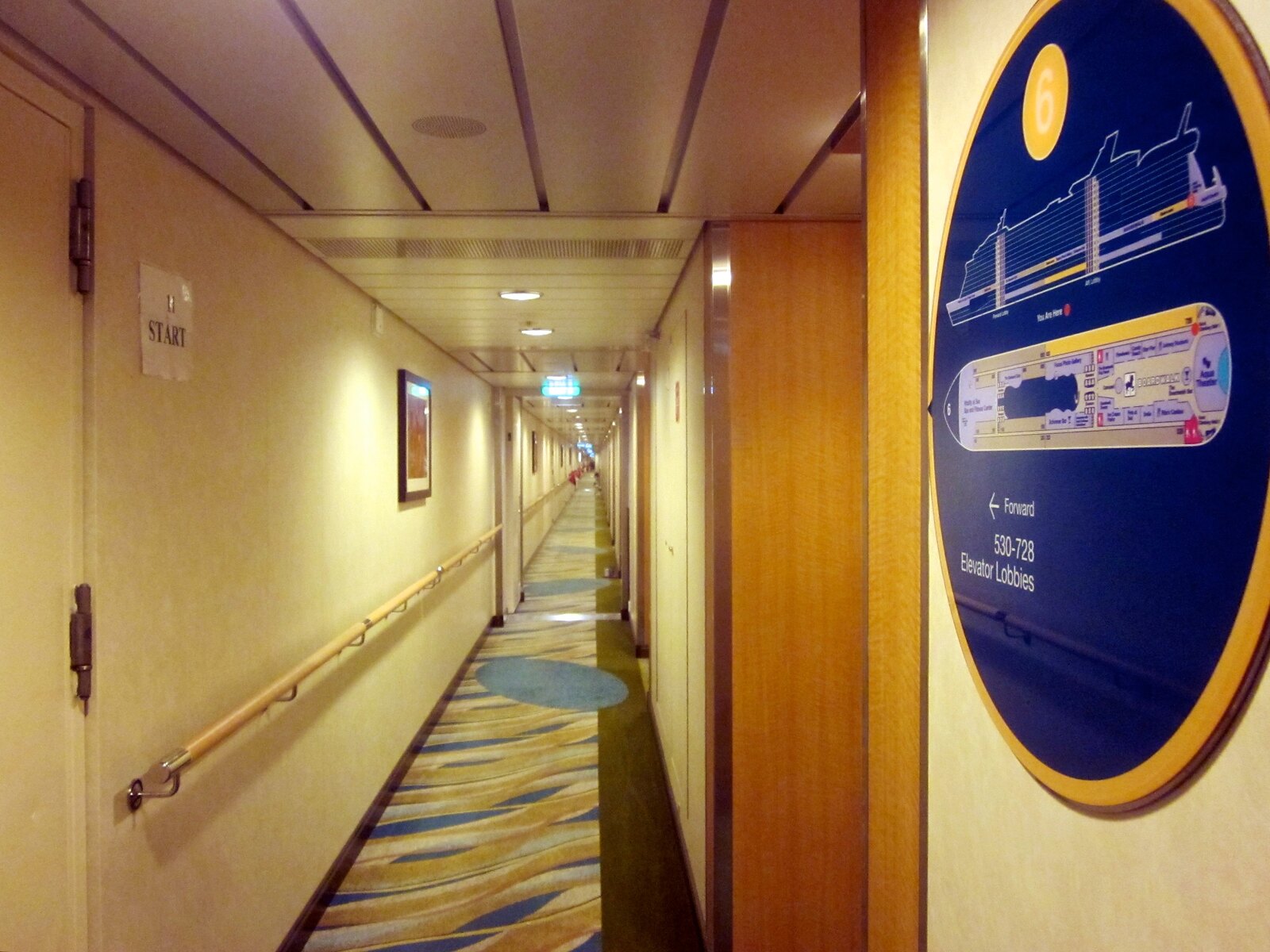 Unless you book both rooms, avoiding connecting rooms is a good idea.
Connecting cabins are staterooms with a common door between the two. These are great for families, but not if you don't know the people in that room.
While the connecting door is locked if you do not know the other people, noise bleed can be more of an issue from talking, television, phones, etc.
Deck plans will list which cabins are adjoining so you can avoid booking them.
Rooms near public areas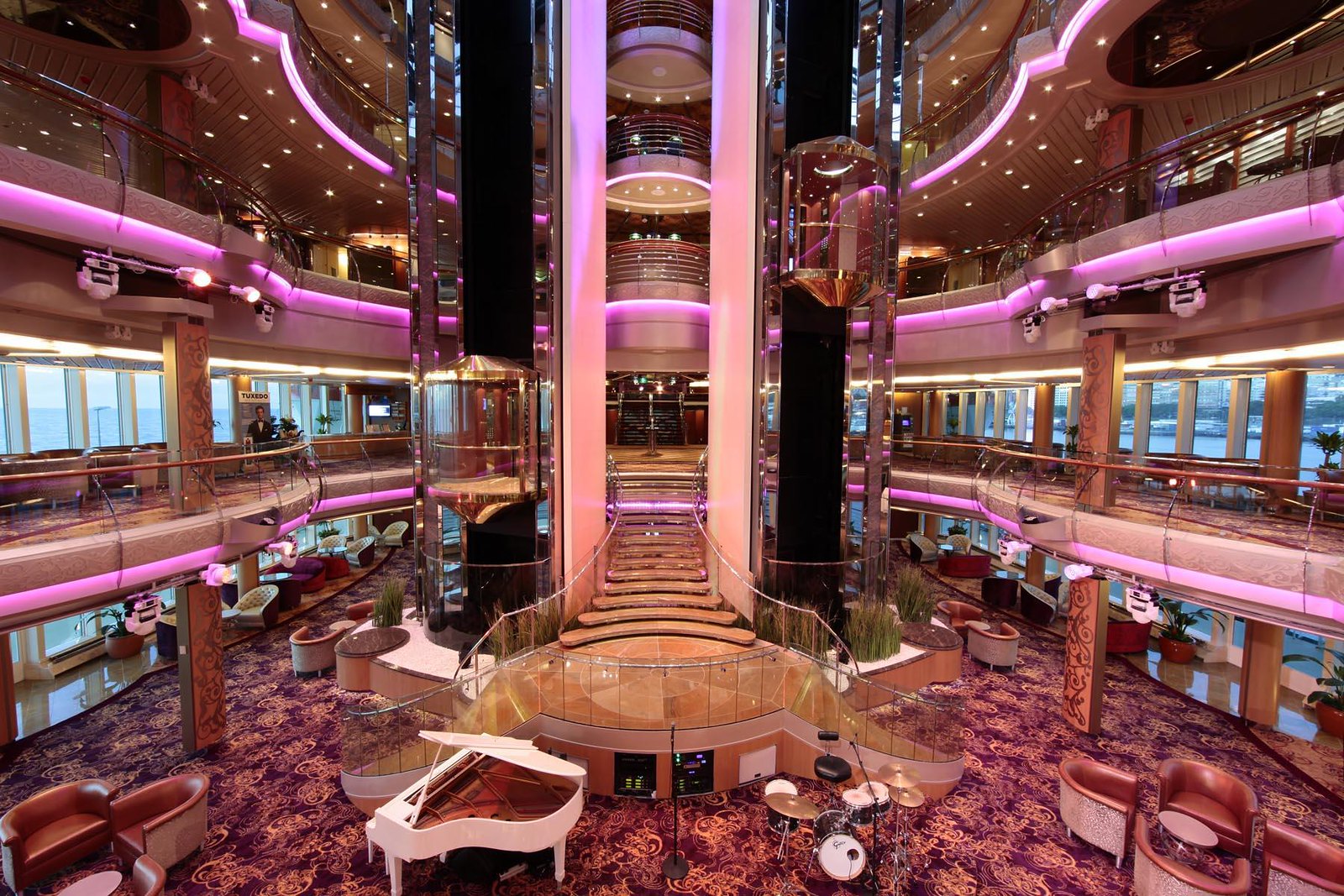 One of the biggest generators of noise are people coming and going, and rooms near public spaces will likely encounter the most noise issues.
Rooms near the kids clubs, theaters, bars, or excursion meet points are all going to hear people coming and going, talking, and otherwise a lot of noise.
Be sure to also look where the night clubs are on the ship to avoid those areas.  If you aren't a night owl, you may find the deep bass emanating to your room while you try to sleep.
Avoid rooms near crew access points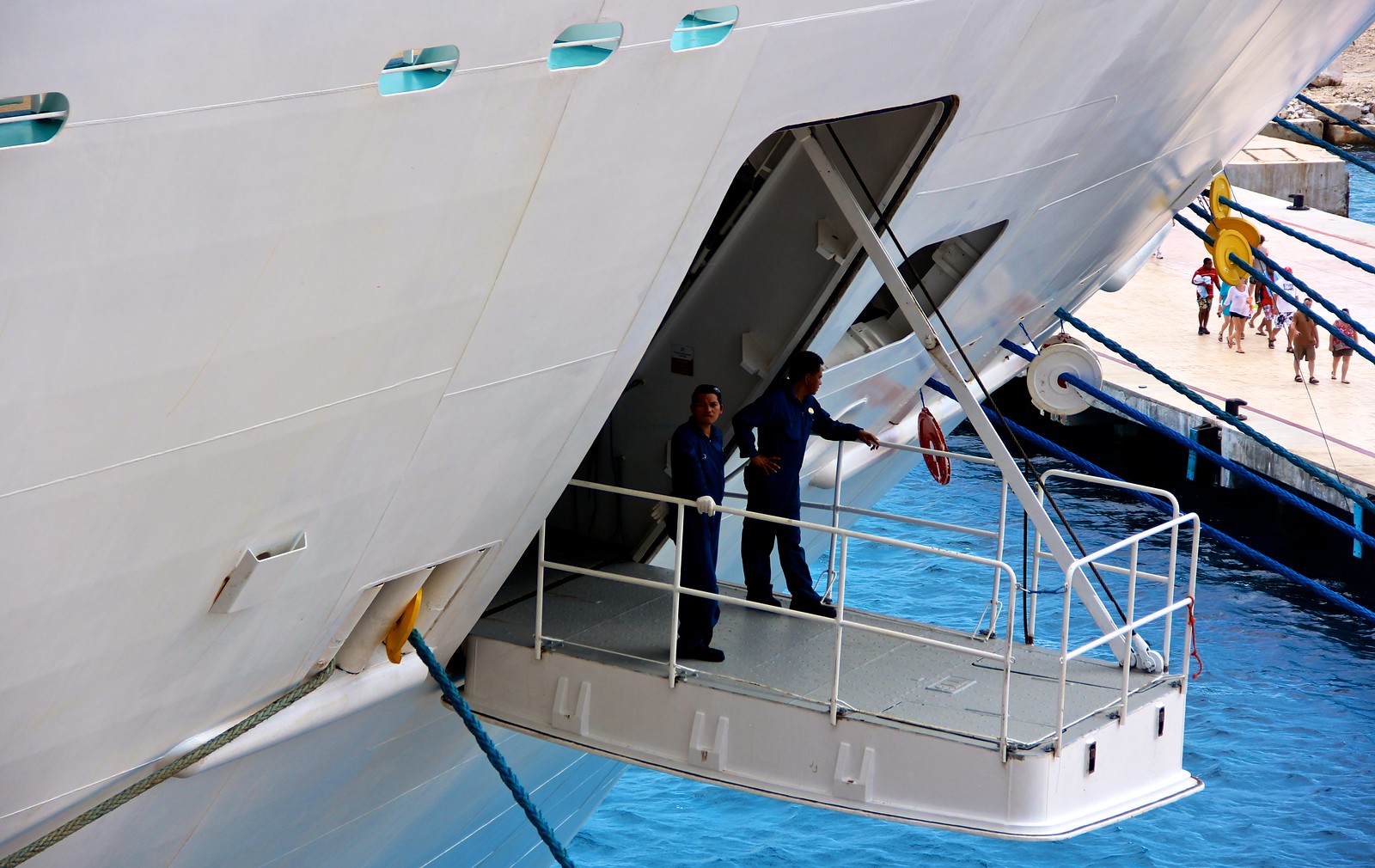 Nobody seems to move around at odd hours of the day and night than crew members.
Crew operations are a 24 hour business, so rooms near a door leading to crew decks can see much more foot traffic right by your door.
Identifying crew access points is sometimes difficult, as they are rarely identified on deck plans. Be sure to ask your travel agent for advice, or a cruise message board for advice.
Obstructed view rooms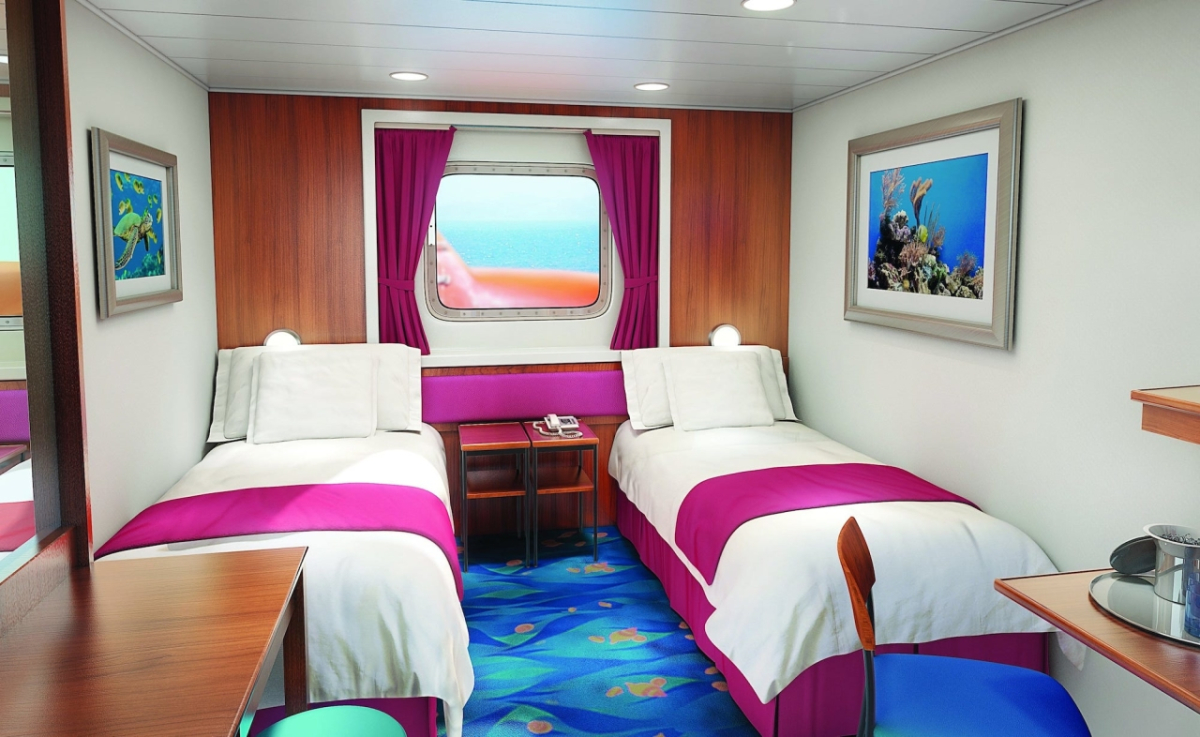 Cruise lines sell rooms with an obstructed view, which means part of the view out of your balcony or porthole window is blocked by something.  It can be a lifeboat or structure.
First and foremost, you would be amazed how many people think they don't mind about having their view obstructed, only to realize later they really did not like it.
In addition, during lifeboat drills, there can be a noise bleed issue from lifeboats being lowered and raised. The good news is drills are usually relegated to when your ship is in port, but if you opt to go back to your room for a nap, that can be an issue.
Rooms all the way forward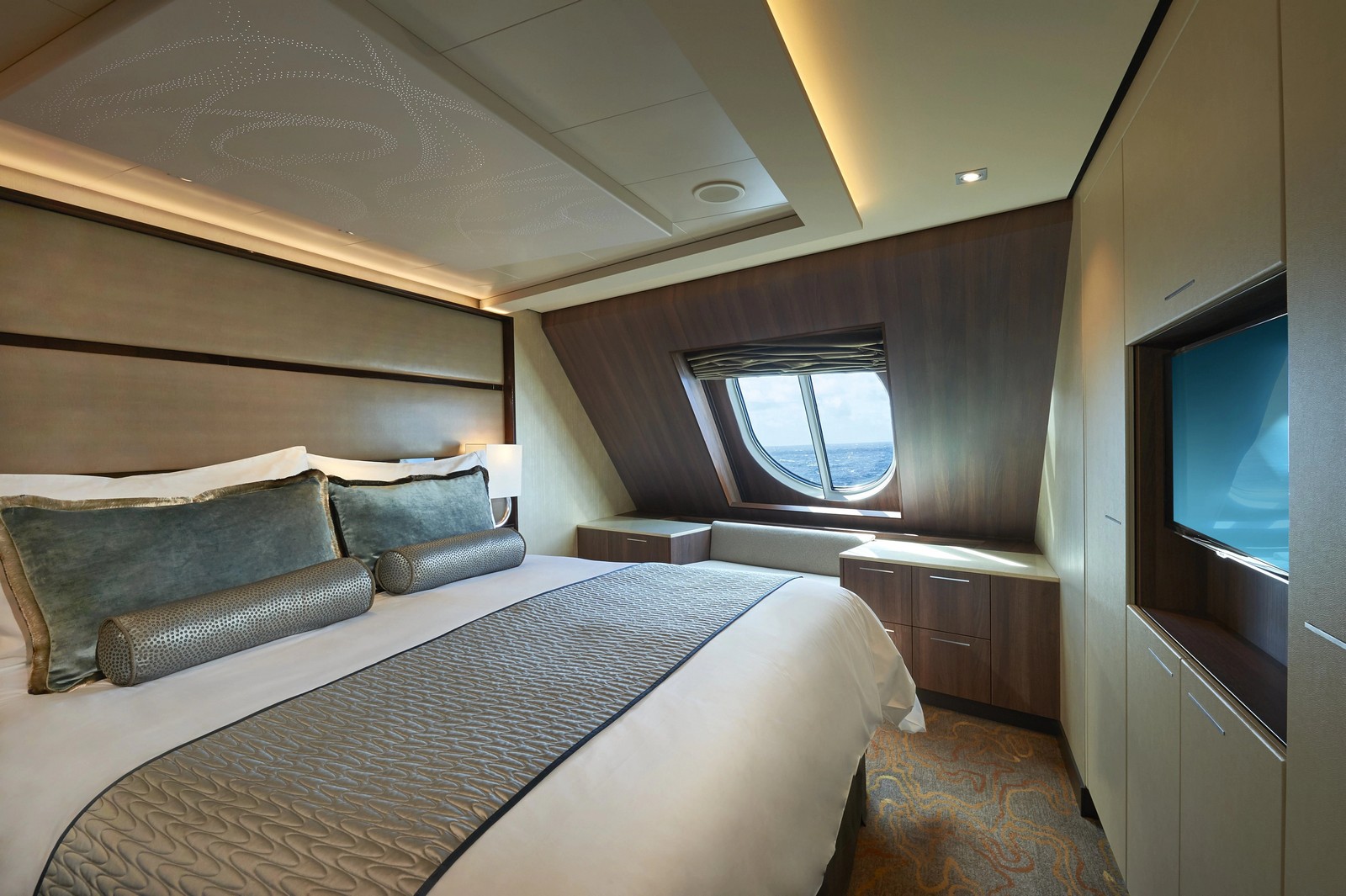 Rooms on the extreme ends of the ship can sometimes experience significantly more motion than rooms more centrally located.
In general, the closer you are to the center of the ship, the less the sensation of movement in the ocean can be felt.
When the seas are rough, cabins at the very front tend to be extra rocky.
Moreover, rooms all the way forward mean a longer walk to elevators or stairs compared to rooms more central.