MSC Cruises Cancellation Policy: Can I Get a Refund?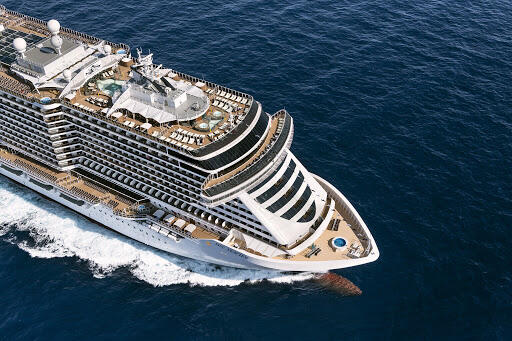 Update, 4/11/2021: On October 31, the U.S. Centers for Disease Control and Prevention allowed its no-sail order to expire and issued a conditional sailing framework, to which all ships must adhere in order to resume cruising. Since that time, MSC Cruises has suspended its North America sailings through May 2021, with select ships' voyages canceled into June.
Travelers booked on affected sailings have the choice of a future cruise credit worth 125 percent of the fare paid or a full refund. Cruisers choosing the FCC must claim it on the cruise line's website; those opting for the refund must contact MSC at 1-866-420-3584.
MSC's Cruise Assurance Program, mentioned below, expired on October 31, 2020. The line's standard cancellation policy is again in effect for cancellations on future departures.
You've booked your cruise, you're looking forward to it, and then the unthinkable happens: you have to cancel.
But what is the MSC cruise refund policy? How long do you have to let the line know you won't be sailing, and will you get your money back? Here, we break down the fine print to help you receive a larger refund.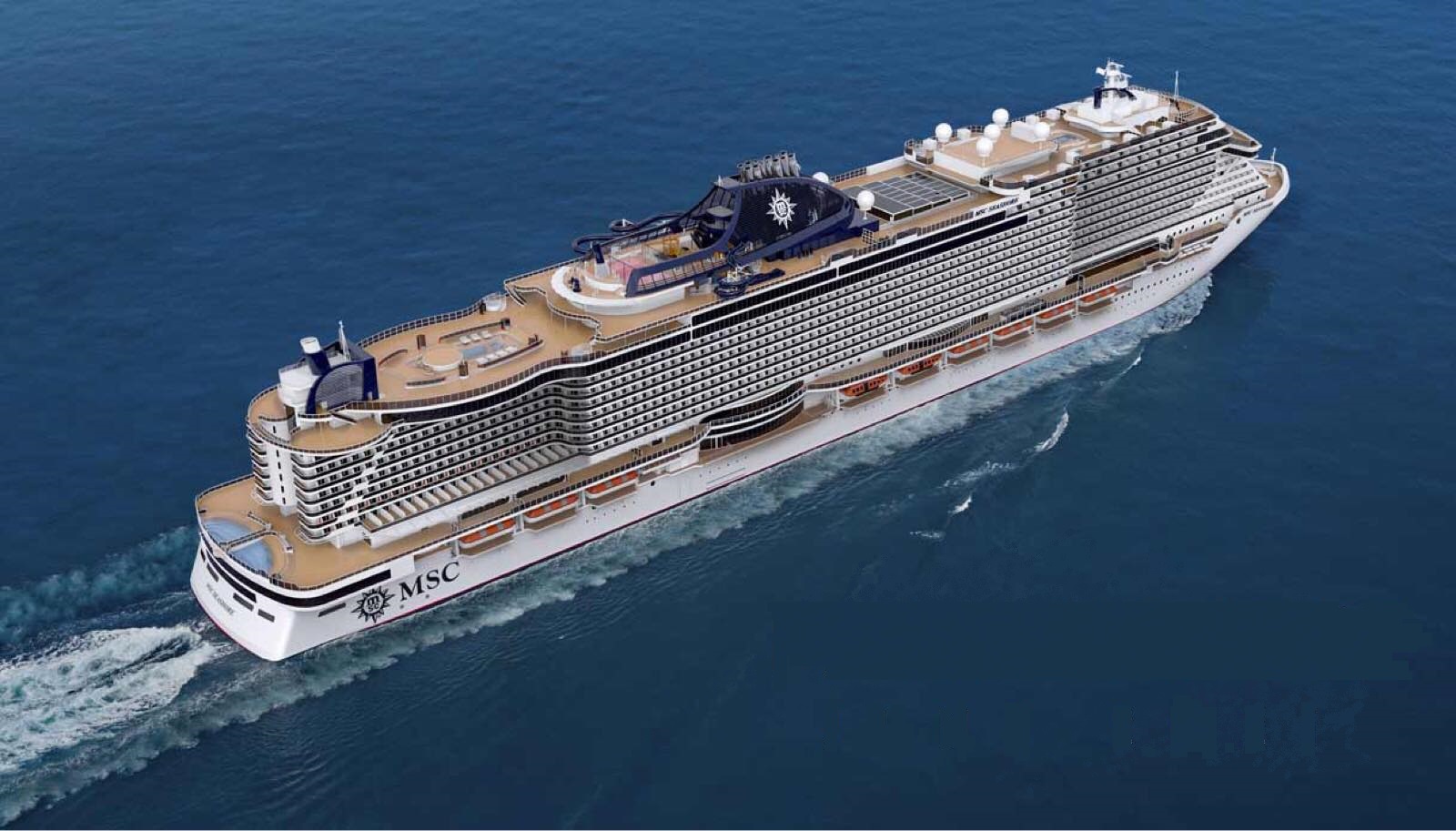 MSC Cruise Cancellation Policy
MSC Cruises allows passengers to cancel their bookings in exchange for refunds, but the amount each passenger will receive is dependent on when the cancellations are made.
In light of the global health crisis, MSC created the Cruise Assurance Program, which allowed booked passengers to cancel up to 48 hours prior to embarkation for sailings departing through October 31, 2020. They received future cruise credit equal to 100 percent of the fare paid, to be used to book a future voyage that departs on or before December 31, 2021.
FCCs were issued within 14 days of the original sailing date booked. Any prepaid items were refunded to the original form of payment. (Editor's Note: The Cruise Assurance program is no longer in effect, per the italicized note above.)
Under normal circumstances, passengers booked in standard cabins on voyages of 14 nights or fewer must cancel at least three months before the sailing date in order to receive a full refund. Because they represent a larger financial loss for the line, sailings of 15 nights or longer, bookings in MSC's Yacht Club and world cruises must be canceled further in advance of the sailing date than standard bookings.
The following charts illustrate the full schedule of deadlines and refund amounts for each type of booking.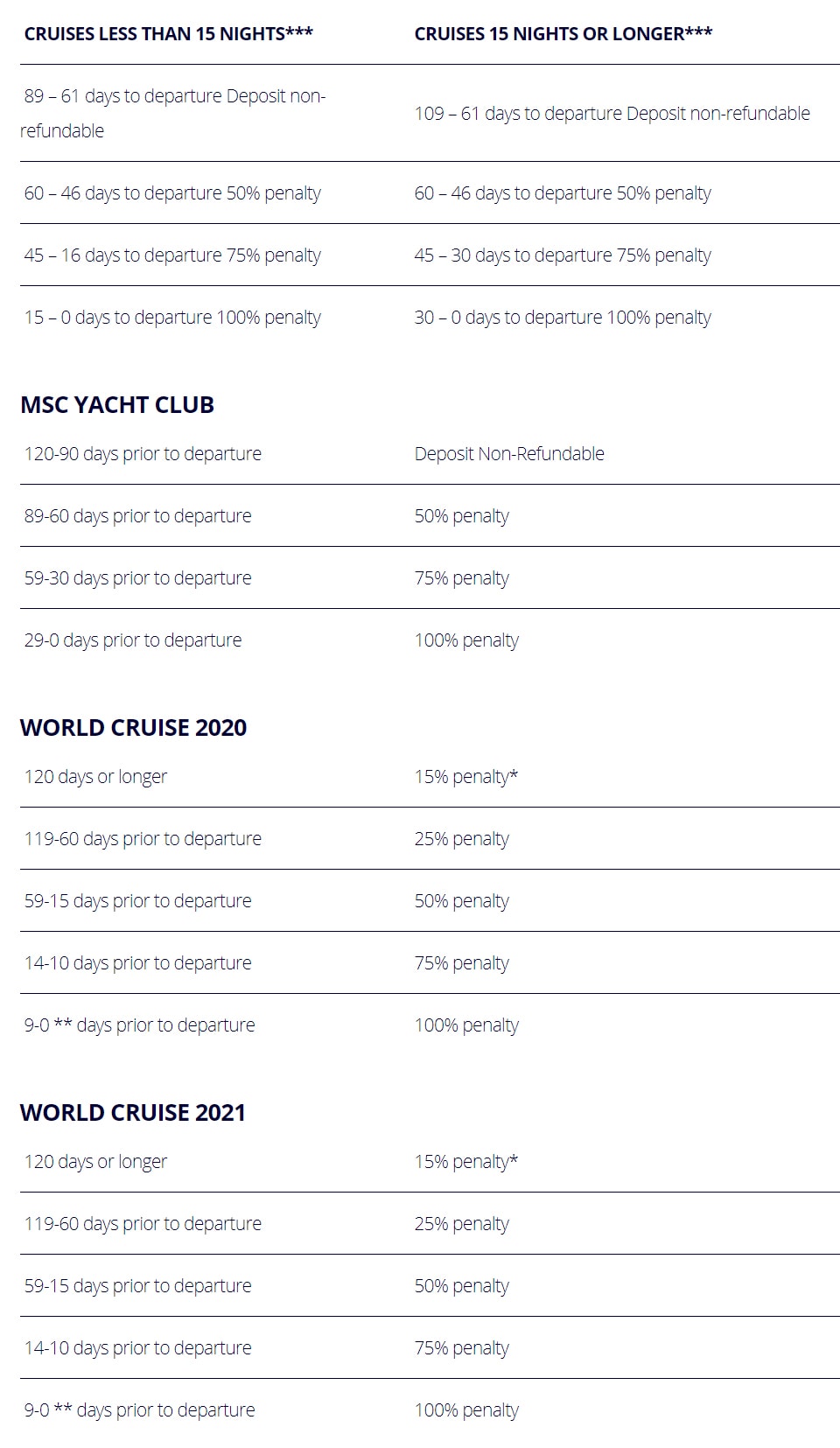 To cancel, passengers or their travel agents must contact MSC in writing, via fax, email or registered letter, forfeiting all tickets and including a confirmation invoice for the booking.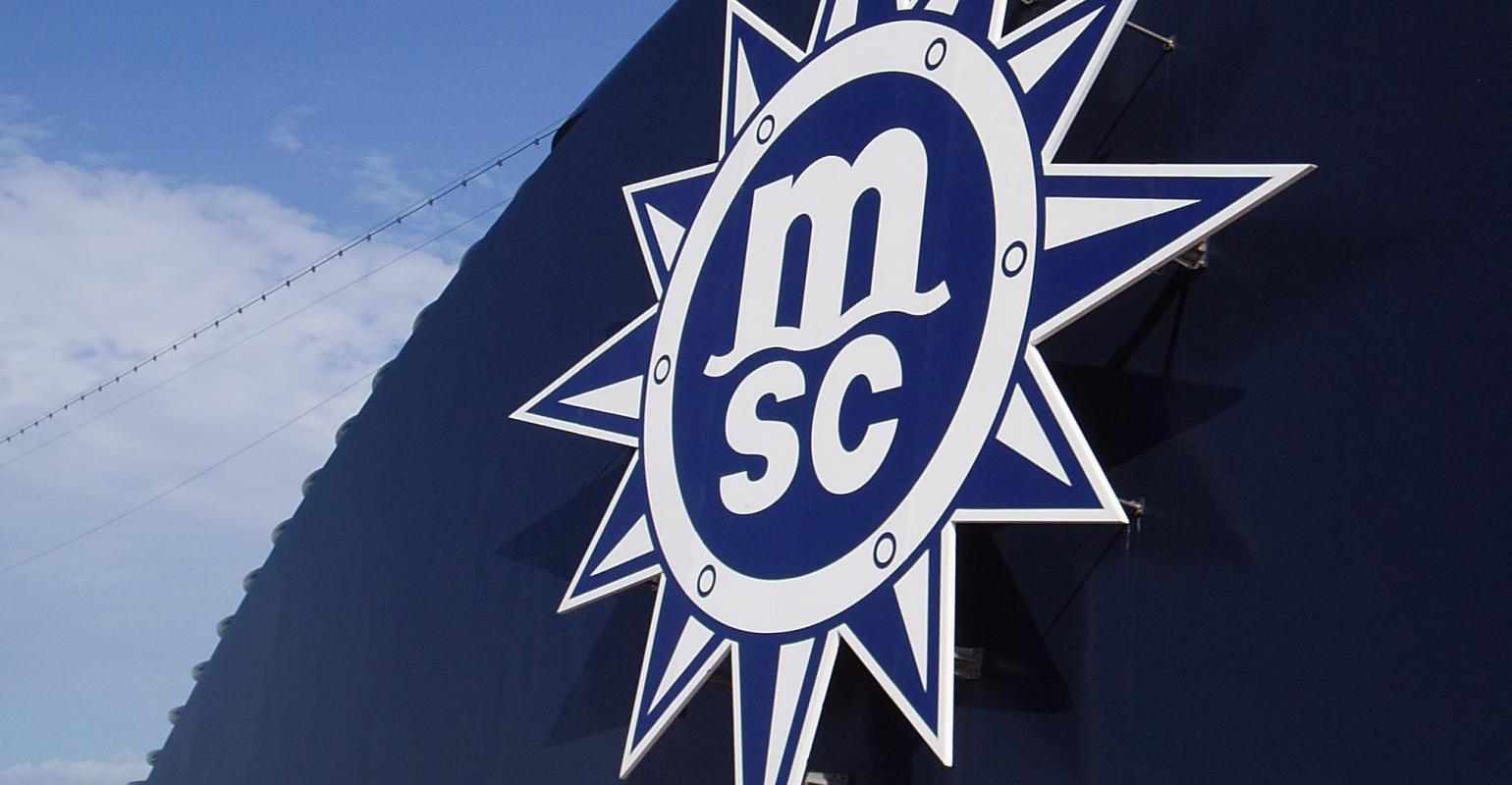 Exceptions and Fine Print
All passengers wishing to cancel will receive a refund of taxes and fees associated with their bookings to the original form of payment. In the event that a nonrefundable deposit was made, the deposit will not be refunded, regardless of how far in advance a cancellation is requested.
Refunds are not given for no-shows, and partial refunds are not issued for any cruiser wishing to leave a sailing early. Should one member of a double-occupancy booking decide to cancel, the remaining occupant will be charged a single supplement.
One name change per reservation is allowed within 89 days of sailing for a fee of $75. More than one name change will result in a cancellation.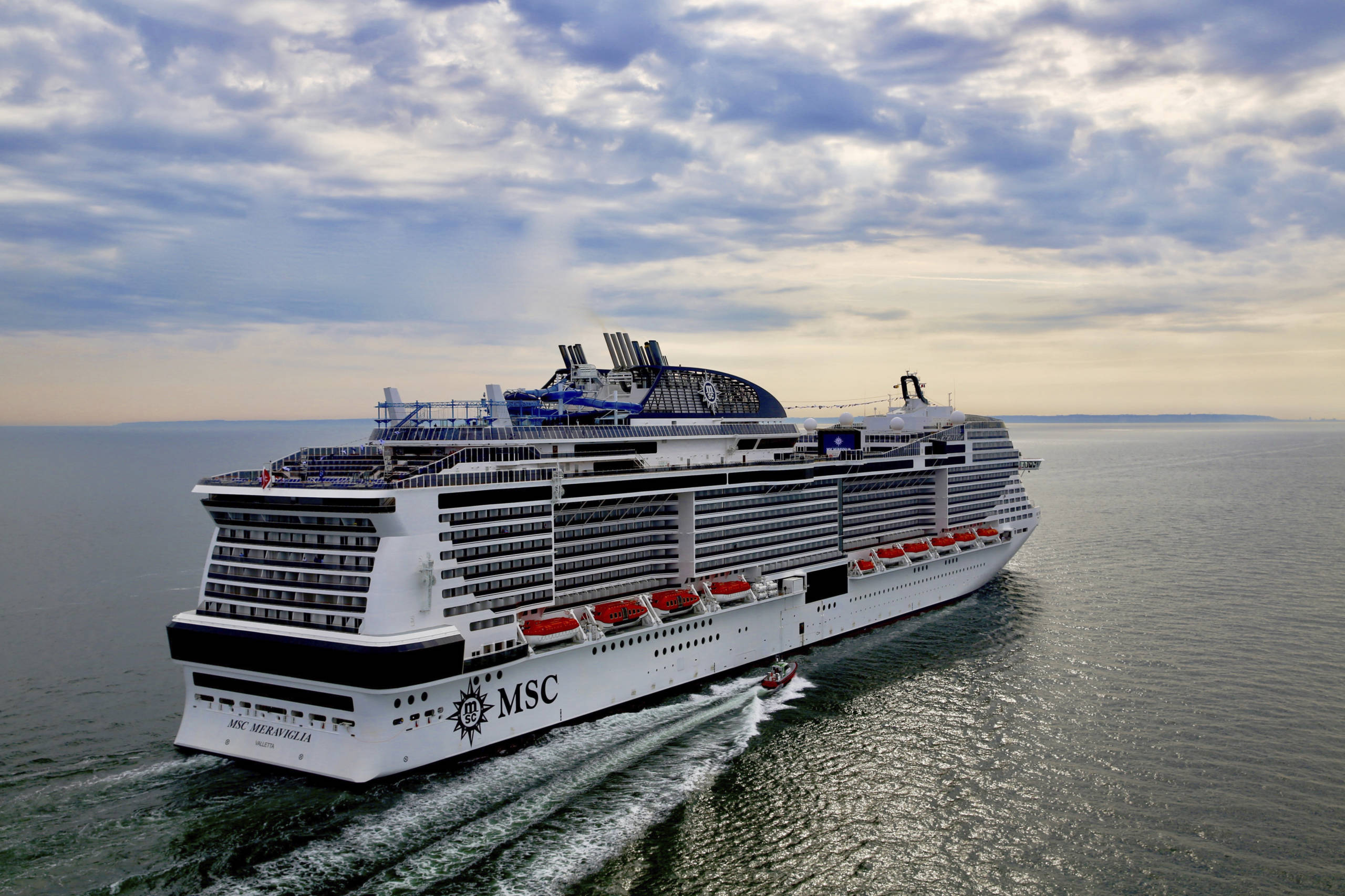 Are My Other Travel Arrangements Refundable?
Pre-booked shore excursions can be canceled and fully refunded online up to four days before sailing or onboard up to 48 hours prior to the time the excursion is scheduled to begin. Excursions booked onboard can be canceled and full refunded up to 48 hours before the excursion start time. These terms do not include tours involving flights, trains, special events, overland stays, hotel stays or private arrangements.
Special services, such as spa treatments and other arrangements served by third-party vendors, booked prior to sailing must be canceled at least four days prior to sailing if passengers wish to cancel online. If canceled onboard, penalty fees may apply and will depend on terms and conditions set forth by the respective vendors.
Changes or cancellations to flights booked through MSC Cruises are subject to fees.
Cruise.blog always recommends that passengers purchase travel insurance for all legs of their trip, including hotels and airfare in addition to merely the cruise itself. "Cancel for any reason" coverage allows policyholders to file claims to recoup additional costs if the cruise line, airline or hotel is unable to refund the full booking amount.
Check with a travel agent or travel insurance provider, and be sure to read the fine print before making a purchase.