Today, May 10th 2022, Norwegian Cruise Line Holdings released their first quarter 2022 financial results. The first quarter of the year ended on March 31st 2022.
In a statement from CEO Frank Del Rio, "last week we reached the biggest milestone yet in our Great Cruise Comeback as Norwegian Spirit, the last ship in our fleet to resume sailing, welcomed guests on board in Papeete, Tahiti. The herculean effort to restart our fleet would not have been possible without the incredible fortitude of the entire Norwegian team and the unwavering support of our key partners and stakeholders around the world."
"Looking ahead, our strategy is to ramp up occupancy in a disciplined manner with the goal of exceeding historical Net Yield levels for full year 2023 while maintaining the high guest satisfaction scores and strong onboard revenue generation we are currently experiencing. We are encouraged that consumer demand remains robust with net booking volumes not only back to pre-Omicron levels but now approaching historical levels despite a temporary retreat due to the Russia-Ukraine conflict. Pricing remains very strong for all future periods and our value-add bundling strategy is working better than ever," said Norwegian Cruise Line Holdings CEO, Frank Del Rio.
Image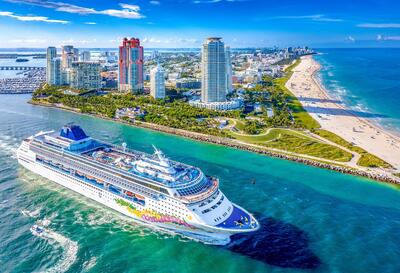 First Quarter Results
For the company, GAAP net loss was $(1.0) billion or EPS of $(2.35) compared to the net loss of $(1.4) billion or EPS of $(4.16) experienced last year. Norwegian Cruise Line Holdings reported Adjusted Net Loss of $(760.5) million or Adjusted EPS of $(1.82) for 2022. In contrast, from the Adjusted Net Loss and Adjusted EPS of $(668.6) million and $(2.03) from the year prior in 2021.
Norwegian reported revenue increased to $521.9 million compared to $3.1 million from 2021. This is due to the resumption of cruise sailings for the company.
Total cruise operating expense jumped 266.1% in 2022 compared to operating costs of 2021, this bug jump is largely due to the resumption of cruise sailings. Costs of items such as food, fuel, and logistical pricing has also increased due to inflation. In 2022, there has additionally been an increase in maintenance and repair costs. Fuel price per metric ton increased to $724, up from $590 in 2021. Norwegian Cruise Line Holdings reported fuel expenses of $135.5 million for the first quarter of 2022.
Image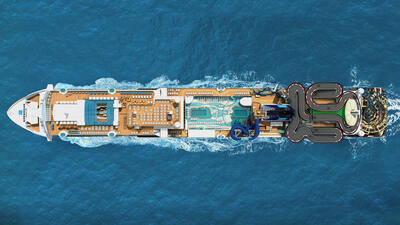 The company additionally reported their interest expense, which net was $327.7 million in 2022 compared to $824.4 million in 2021. This decrease expense reflects losses from extinguishment of debt and debt modification costs, says Norwegian Cruise Line Holdings.
While discussing ticket pricing, in a conference call to stakeholders, CEO Frank Del Rio stated, "You have heard me say time and time again, that we will not sacrifice our industry leading pricing to temporarily bolster our load factors. And I continue to stand behind that philosophy. Pricing will be the primary driver to net yield growth, as we exit the pandemic and return to a normalized booking performance."
Norwegian Cruise Line Holdings estimates that they will report a net loss for the second quarter of 2022. This is due to the result of the COVID-19 pandemic, and the effects of the Russian-Ukraine conflict. The company does not currently provide estimated future results on a GAAP basis, due to the fact that Norwegian Cruise Line Holdings is unable to predict, with certainty, the future movement of foreign exchange rates or the future impact of certain gains and charges. This will depend on several factors, which will include industry conditions.
The Norwegian Cruise Line fleet that was in service during the first quarter of 2022, generated positive contribution despite the impact of the Omnicron variant. In this first quarter of the year, the monthly average cash burn rate was ~$375M/month, this was below the prior guidance of $390M.
During the first quarter 2022, gross advance ticket sales build were $1.1 billion, almost a 60% increase compared to the previous quarter in 2021. This was also the first time since the beginning of the pandemic that sales surpassed $1 billion.
Image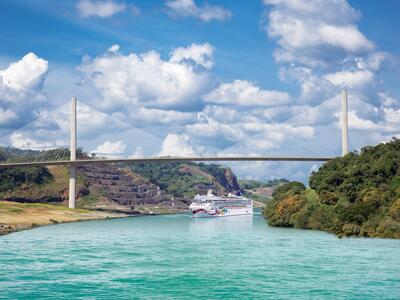 Additional company updates
This year Norwegian Cruise Line Holdings announced their commitment to pursue net zero emissions by 2050 across the company. In order to support its commitment, Norwegian has laid out short- and near-term greenhouse gas reduction goals.
The president and CEO of Norwegian Cruise Line Holdings, Frank Del Rio, signed the CEO Action pledge for Diversity & Inclusion in March 2022.
Norwegian has announced that pop icon Katy Perry will hold the position of godmother to Norwegian Cruise Line's newest vessel, Norwegian Prima.
Image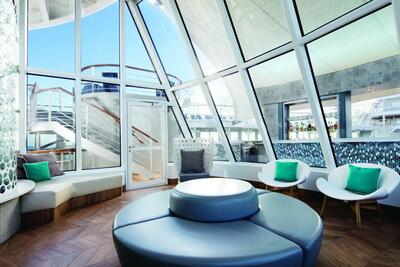 The cruise line, Oceania Cruises, owned by Norwegian Cruise Line Holdings, announced on May 2nd 2022 its highest single-day booking record, with the launch of its 2024 Around the World in 180 Days itinerary. As well as its Grand Voyages in the Asia-Pacific region. This new booking record surpassed that of the record set in September 2021, by nearly 12%.
Regent Seven Seas Cruises, another cruise line owned by Norwegian Cruise Line Holdings, also announced its entire fleet has returned to service, effective March 26th 2022.
Chief Executive Officer, Frank Del Rio made the following statement during a conference call held on May 10th 2022, "the start of the Russia-Ukraine conflict did cause additional disruptions across the world and to our business. First and foremost, we continued to hope for a peaceful resolution which minimizes further impact for those in the region. Our motto is 'Family First' and as such we have focused on assisting our impacted shipboard and shoreside team members as best as we can. We have activated our crew relief fund and are providing logistical communication and medical health support to effected team members." Due to the ongoing conflict in Russia-Ukraine, Norwegian has cancelled and modified all of its 2022, 2023, and 2024 sailings to the region.
Image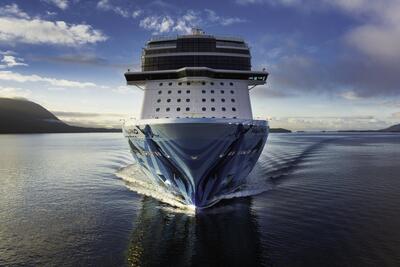 "2022 is no doubt a transition year. But as I look forward to 2023, I am excited by the full potential the future holds," says CEO, Del Rio, "with each passing day I am increasingly confident that we are reaching the milestones needed to propel us forward in this recovery. We are doing everything in our control to position us for sustained, longterm, success. And we are laying the foundation needed to set the company for an extremely strong year with 2023 and beyond."