Doing laundry on a cruise may not be necessary for some, but it can be helpful for longer cruises or for those guests traveling with younger kids who go through a lot of clothes.
Another factor to consider is that cruisers aren't allowed to bring irons or steamers onboard due to a potential fire hazard, making pressing services helpful at times.
All of the major cruise lines provide some options for washing, dry cleaning and pressing clothes while onboard. Some have self-service washing facilities; others have laundry services that will take your laundry away to be cleaned.
Here is an overview of what is available by cruise line, as well as information on which guests are eligible to receive complimentary services while onboard their cruise.
Carnival Cruise Line
Image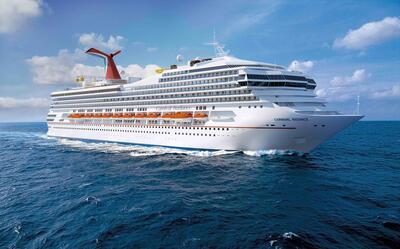 Carnival is one of a few cruise lines that offers their guests the option to do their own laundry or send it out to be cleaned. Services include:
Self-serve laundry
Located on stateroom decks, the self-service launderettes (as they call them) have 2-3 washers and 2-3 dryers, along with one iron and ironing board.
They cost $3.50 per wash or dry and be charged to guests' Sail & Sign cards. In addition, there are small boxes of detergent and water softener at cost of $2.00 per box.
Full-service laundry
Valet laundry service for washing and pressing. Options include a 48-hour service or next day service which costs an extra 50%.
Guests can do a whole bag for $15.00 or can send out individual items.
A sample of prices:  
A dress is $7.50 to wash or $6.00 to press 
A suit is $7.00 to press, $5.00 to wash and press pants
Guests who are Platinum (75-199 points) or Diamond level (200+ points) with Carnival's loyalty program VIFP (Very Important Fun Person) receive complimentary laundry services, although the frequency varies by cruise length. Carnival Excel Suites also received complimentary laundry service.
Celebrity Cruises
Image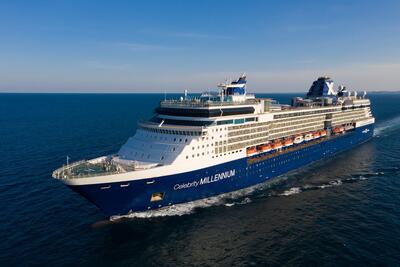 Celebrity does not have any options for self-service laundry; however, they do offer their guests the ability to send out laundry to be washed, dry-cleaned or pressed. Guests simply fill up the provided bag and let their stateroom attendant know.
Some sample prices include
Laundry: Long sleeved shirt $7.00, pants $7.00 and t-shirt for $3.75
Dry Cleaning:  Suit $19.00, long sleeved shirt $7.50 and address for $16.00
Pressing only: Suit $14.00, long sleeved shirt $5.75 and dress $8.00
For guests who are members of the Captain's Club, Celebrity's loyalty program, there are some laundry perks based on the tier level.
Elite Tier (300-740 points), receive one complimentary bag of laundry per cruise.
Elite Plus (750-2999 points) receive two complimentary bags of laundry per cruise.
Zenith Tier (3000+ points) receive complimentary laundry, with not limits specified.
In addition, some suites have complimentary laundry, although it varies by ship.
Disney Cruise Line 
Image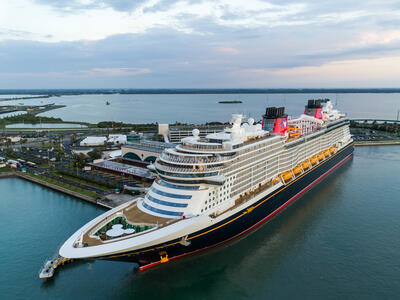 Guests on Disney cruise ships have the option of self-service laundry or a pickup service from their cabins, with both next day and same day express service. A great perk for a family focused cruise line. Here is an overview of what is offered:
Self-Service Laundry
Available 24 hours a day, cruisers can use their Key to the World card to operate washers and dryers a swell as purchase detergent and dryer sheets.
The cost is $3.00 per wash and dry
Complimentary ironing equipment is also provided but must only be used in the laundry rooms.
Image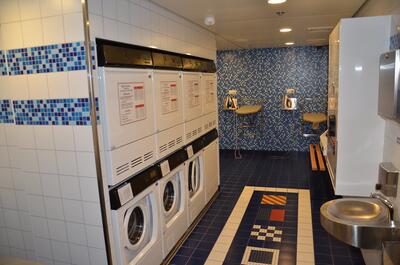 Full-Service Laundry Pickup
Guests also have the option to have laundry sent out to be washed or dry cleaned, with a next day return. Express Laundry Service is available at an extra charge.
Price for wash are reasonably priced, around $5.00 for pants, $4.00 for shirts.
Dry Cleaning and press only prices vary by item and are provided on the ship.
Disney Cruise Line does not have any loyalty benefits related to laundry.
Holland America Line
Image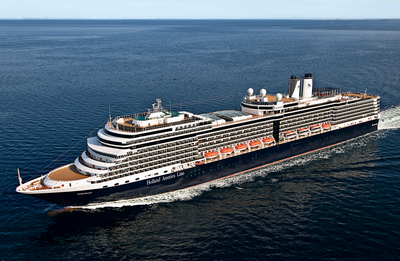 The cruise line offers their guests full laundry and dry cleaning service on each ship in the Holland America Line fleet. Laundry bags and price lists are found in the guest staterooms (in the closet). 
Mariner Society, the cruise line's loyalty program, does offer some benefits that relate to laundry. Those guests in the 4-star tier (200-499 cruise day credits) and 5-star tier (500+ cruise day credits) receive complimentary laundry and pressing services.
Additionally, there are complimentary laundry, dry cleaning and pressing services for some suites in categories PS-SB.
MSC Cruises
Image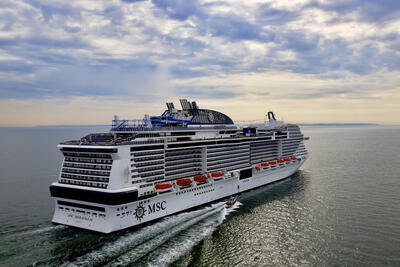 The European cruise line does not provide self-serve laundry but does offer a number of bundle options. Guests can have their clothes sent out to be washed and dried. Options include:
10 items for $28.00
20 items for $38.00
40 items for for $49.00
Baby laundry, up to 10 items for $23.00
Baby laundry, up to 20 items for $35.00
MSC Voyagers Club members receive some benefits for laundry:
Silver membership (2,200 to 4,299 points) receive 5% off on laundry
Gold Membership (4,300 to 9,999) points, receive 10% off laundry
Diamond Membership (10,000 and up points) receive15% off laundry
Norwegian Cruise Line
Image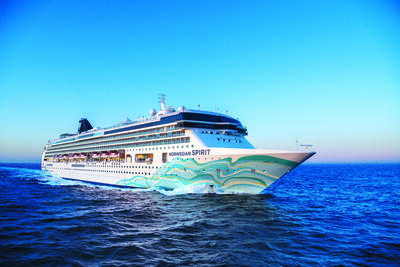 Norwegian does not provide any self-serve laundry on their ships but have the option to send clothes to be washed, pressed or dry cleaned. Prices vary per item or guests can fill a bag for around $30.00 for a bag.
Guests who are part of the Norwegian's Latitudes Rewards Program do receive some laundry related benefits:
Gold Tier (45-74 points) receive 50% off one bag of laundry
Platinum Tier (75-150 points) receive one complimentary bag of laundry
Sapphire Tier (150-349 points) receive one complimentary bag of laundry
Diamond Tier (350-699 points) receive one complimentary bag of laundry
Ambasador Tier (700+ points) receive one complimentary bag of laundry
Princess Cruises
Image
Princess provides their guests with both a self-service laundry option or clothes can be sent out to be cleaned.
Self Service:
Self-service launderettes where washers, dryers and laundry products are available for a $3.00 per load. Tokens can be purchased via the cruise line's Medallion feature.
Irons/ironing boards are available in the self-service laundry rooms, but they are not permitted in any stateroom.
Full-Service Laundry Pickup
Guests can send out their laundry and it is returned within 48 hours or on the same day with express service.
Prices vary per item from washing a shirt for $3.50, to dry cleaning $4.00 for 48 service. A suite and dress are both around $10.00.
There is an additional cost (up to 50%) for the same day express service.
Elite Captain's Circle members (15 cruises or 150 cruise days) also enjoy complimentary laundry and professional cleaning service. Guests sailing in full suites do receive free laundry as part of their benefits.
Royal Caribbean
Image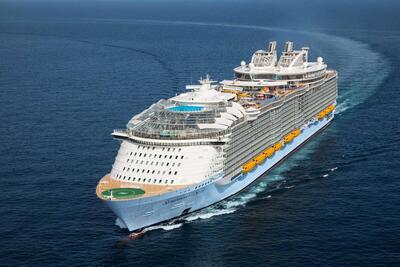 Royal Caribbean offers their guests washing, pressing and dry cleaning services but no self-service options.
This can be arranged through the cabin attendant. The prices are listed as follows:
Pants $5.49 are to wash, $3.99 to press,
Long sleeved shirt is $5.99 to wash or $3.99 to press
A dress is $8.99 to wash or $6.49 to dry clean
The cruise line also offers wash and fold specials during sailings whereby guests can fill up a bag for the fixed amount of $34.99 per bag.
There are no specific loyalty benefits that relate to laundry services. Complimentary pressing for formal nights is provided for guests in Grand Suites and above. Passengers in star class suites received complimentary laundry and pressing services.