I have been lucky enough to travel on some fantastic cruise ships, and up until this last voyage, they were all with Royal Caribbean. Just this summer, I got to experience the cruise line's s newest vessel, Wonder of the Seas, the largest cruise ship in the world. My family and I toured the Mediterranean on a truly memorable vacation.
So having said that, I was not sure how MSC Cruises would live up to some of my previous cruise experiences.
I recently sailed on MSC Seashore on a western Caribbean tour visiting MSC's private island in the Bahamas and some other popular cruise ports.
Image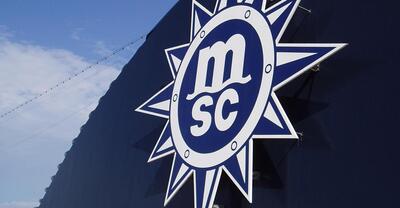 And as it turns out, there are lots of things to love about an MSC cruise, and in fact, there were some that I liked better than Royal Caribbean.
European flair
Image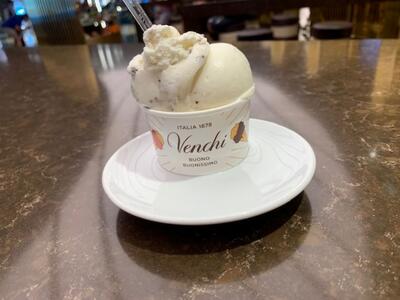 Although a Swiss company, MSC has strong Italian routes. In fact, the Aponte family, who still actively manage the MSC conglomerate, can trace the family's entry into maritime commerce as far back as 1675 in the region of Sorrento, Italy, which is known for its seafaring activities. Given this legacy, it is not surprising to find so many European traditions infused into various aspects of the cruise experience.
One of the biggest things I noticed (and probably the most important) was the food. I enjoyed signature Italian culinary delights, including a wide range of gelatos. Another favorite of mine was the freshly made pasta on Italian night, which was incredibly flavorful and topped with a tasty savory sauce.
Continuing on the food theme (because it is a cruise, after all), the quality of bread and pastry products was outstanding. I purchased the dining package before my cruise and sampled a number of food venues while onboard. Even the main buffet has an excellent selection of bread/pastry products that were tasty.  Getting the right level of flakiness in bakery products can be tough, and I was very impressed overall, especially when you consider it is all done at sea. 
There were a few other things that stood out as well, like steamed milk for coffee, something I don't get to experience much at home but was a staple on the ship. Although Royal Caribbean has great good, I would give extra credit for these special touches.
Ocean Cay MSC Marine Reserve
Image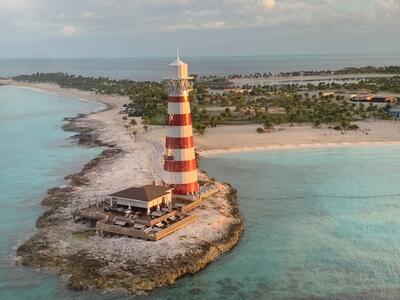 Don't get me wrong, I would take either of these private cruise line islands in a heartbeat, as I have had a wonderful time on both. They are, however, very different. A lot of this boils down to personal preference. Perfect Day at CocoCay offers slides and pools, a lot more of the traditional resort/ waterpark amenities, and we definitely enjoyed the fun activities when we last visited.
Ocean Cay, on the flip side, was originally an industrial site that has been given a new life. It has more of a quiet paradise feel, which plenty of open space. MSC has done an excellent job of making you feel like you have stumbled upon a Bahamian island lost in time. I loved the colorful, Bahamian-style buildings, including the lighthouse.
As a kid, I was fortunate to visit the Bahamas with my grandparents. This was back when there were hardly any high-rise hotels on the beach, a pre-Atlantis, glorious time. The downtown area was vibrant, and the people won my heart with their friendliness. This is what Ocean Cay feels like to me.
Although not all of the nighttime activities are back post-Covid, the Junkanoo parade was special for me. I loved seeing Bahamian culture on display in such a special manner. I have been lucky enough to attend Junkanoo events years ago in Nassau, and although it was on a smaller scale, it was great.
Open air dining/ added deck space
Image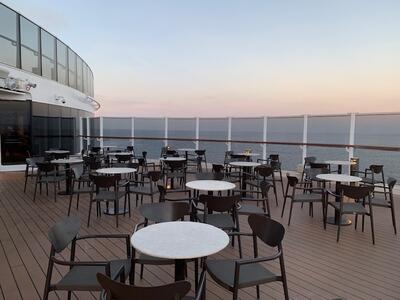 Although this is perhaps more specific to the MSC seaside class of ships that are designed to take advantage of the sun, I was enamored with the many options to eat and relax outside.
Even the main buffet has some open-air area to eat, which was surprisingly not crowded (so maybe we should keep it a secret). Grabbing a coffee or some food and heading outside to the back of the ship are among the best ways to start the day.
This also extended to some of the other venues like the Sports Bar, and specialty dining restaurants like the Butcher's Cut, a steakhouse. In addition, on Deck 8, there is a series of smaller deck areas that were not busy. Even on sea days, I was finding little hidden gems where there were 8 or 10 chairs, a quite unsuspecting area to hang out.
Package prices
Image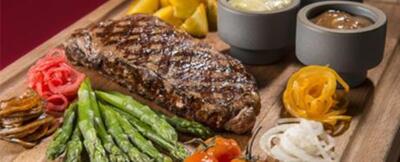 Being familiar with Royal Caribbean's package prices, which go on sale often, I was in the habit of checking MSC's prices often in case a great deal showed up. But the price of internet, excursions, and dining packages remained the same in the couple of months prior to my cruise. No flash promotions, no sales.
Royal Caribbean does allow its customers to cancel and rebook excursions and packages if they see a lower price, but I like the ease of having one price and not worrying about getting a better deal.
In the current travel environment, there are so many things to plan for, so it was nice to have one item complete and checked off my to-do list. This may not be an issue for some people, especially for those who love the thrill of a good deal, but I was happy to not have to worry about it. 
MSC Foundation
Image
This may seem like an odd choice to consider, but I appreciate that MSC is putting its philanthropic endeavors at the forefront with its foundation. According to their website, it is non-profit organization that "... was established to lead, focus and advance the MSC Group's conservation and humanitarian commitments. "
I do believe that cruise ships, in general, have a bad rap regarding their environmental practices, despite the many advancements they are making. It is great to see how cruise lines are improving and giving back to communities. In full disclosure, I have read all kinds of great things that Royal Caribbean has done as well, including disaster relief post-hurricane.
On MSC Seashore, I found the designated MSC Foundation area, where they provide an overview of their initiatives, mission, etc. Additionally, they sell merchandise with proceeds going toward their initiatives. They even provide a form in your cabin to make it easy to donate.
While visiting Ocean Cay, they have a dedicated retail space with MSC Foundation branded products you can buy in support of the cause. Seeing how they transformed the island from a previous industrial site to a beautiful flourishing island was wonderful.
Extensive itineraries
Image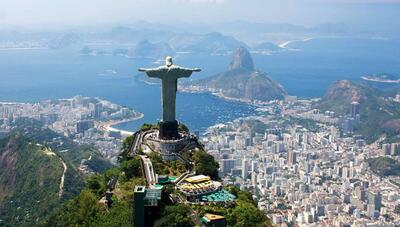 As I look ahead to my next MSC cruise, I have spent some time reviewing the vast array of destinations that MSC Cruises sails to. Royal Caribbean does an excellent job at serving the Caribbean, Alaska, and Europe, so this topic is a close call.
But looking at MSC's list, they cover far and wide. While on my recent cruise on MSC Seashore, I was chatting with a crew member one evening, and he mentioned that the ship was heading to Brazil in the fall, cruising through the winter. A cruise to South America definitely appeals to me. 
MSC also sails to Egypt, the Red Sea, Saudi Arabia, South Africa, Dubai, Abu Dhabi and Qatar. In fact, MSC Cruises is sending its soon to be launched (and largest ship to date), MSC World Europa, to Qatar for the upcoming FIFA 2022 World Soccer tournament.   
While Royal Caribbean does sail to the South Pacific and Alaska, I think MSC covers some new, highly interesting destinations, which would be ideal for exploring via cruise ship. For me, this includes a number of bucket list destinations, including South America, South Africa and the Middle East.