Should you take your family on a Norwegian Cruise Line ship?
Within the cruise industry, NCL is known for having some of the best cruise ships for families. When you combine that with the line's frequent "kids sail free" deals, it can really be a compelling choice.
If you are considering Norwegian for a cruise, here is why NCL is the perfect choice for kids, grandparents, aunts, cousins, and everyone else!
Kids Clubs
Image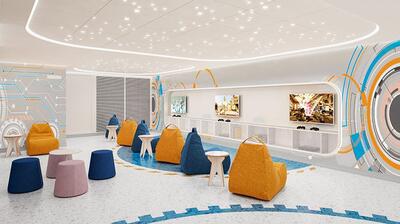 Nearly every Norwegian Cruise Line vessel offers kids clubs onboard.
These areas are designed just for children in mind, and are complimentary for younger passengers to use. The kids' areas are monitored by helpful NCL crew members in charge of the kids programs, who have all received official training in operating kids programs.
Currently the only NCL vessel that does not offer youth and kids programs is Norwegian Spirit.
Guppies Program
For the youngest passengers onboard, this area is just for little ones ages 6 months to 3 years of age.
The Guppy Program is offered fleet-wide, and is for parents and young children. This area is designed as an open-play space for parents and their children to play and participate in activities together. Visiting the Guppies activity area is complimentary for both young children and parents.
Most NCL vessels have a form of supervised Guppies program for young children, that provides childcare, while parents enjoy and participate in other activities onboard. However, this amenity does cost extra.
Splash Academy
Image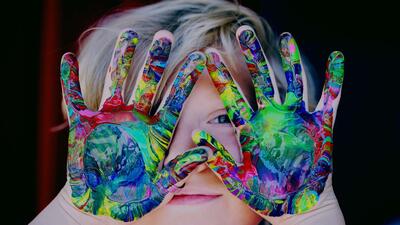 Splash Academy is intended for guests 5 years through 12 years of age. This program is complimentary, and offers young guests the opportunity to participate in fun activities alongside passengers their own age. "Sign them up for our complimentary youth program where they can enjoy creative play, sports, and more. From theme night activities to cool parties, our youth staff has a knack for this stuff," says Norwegian Cruise Line about their Splash Academy program.
The Splash Academy is divided into different groups based on children's ages. 'Turtles' is for kids ages 3-5 years, 'Seals is for kids ages 6-9 years, and 'Dolphins' is for kids ages 10-12 years.
Teens Club
Image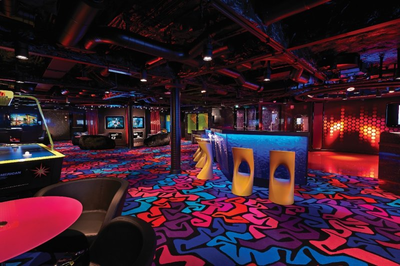 NCL's fleet-wide teen club is called 'Entourage', this youth program is designed for guests 13 years to 17 years of age. Teen clubs are complimentary, and supervised by NCL crew members.
"Run off and play while your teenagers hang out in a place filled with video games, movies, arts, music, sports, and people their own age. From the coolest lounge at sea to the hippest dance clubs at night, there's always something going on at our teen centers," states NCL.
Late Night and Port Play
NCL will occasionally offer what they call 'Late Night Play' or 'Port Play', this is supervised kids club time, conducted by certified NCL youth program staff. This is offered during late nights, or while the ship is docked at a port of call. These extra hours offer parents time to explore on their own.
This additional kids club time and supervision does come at an additional cost, unlike the normal kids clubs times of operation which is complimentary.
Adults Only Areas
Image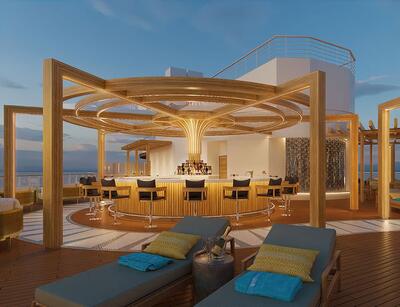 Norwegian Cruise Line has created some great spaces for kids to play and explore! They have also designed venues just for adults looking for some quiet, peace, and fun of their own while onboard.
NCL has upwards of 10+ different bars and lounges onboard each ship. This means that adult guests will have plenty to explore, including unique offerings such as the Skyy Ice Bar.
There are even special dance and pool deck areas just for adults with NCL, a popular venue is Spice H2O. This area is described as "inspired by the renowned summer beach parties on the island of Ibiza, Spice H2O is an adult-only escape with contemporary influences. By day, lounge beside hot tubs and soothing waterfalls; by night its a whole different beat. Let loose and dance beneath the stars as vibrant images display on the huge video screen."
Adults will also have the chance to enjoy access to the exclusive 'Vibe Beach Club', this area onboard requires purchasing a pass at guest services, which will allow guests to use this area for the duration of their sailing. This area is described as a "private retreat", and is exclusive to passengers 18 years of age and over. "Vibe Beach Club is resplendent with ocean views, an over-sized hot tub, chaise loungers and a relaxing water feature - ideal for relaxation. A full service bar, water spritzers, chilled towels and skewers of fruit ease you even more into serenity," states NCL about this special adults-only area onboard some of their vessels.
Activities For The Whole Family
Image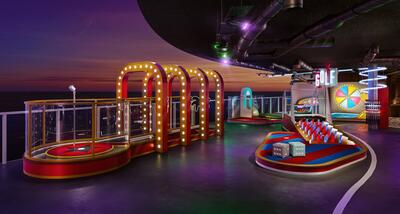 Many of NCL's ships have expansive and robust pool decks to include a large pool for all guests, a splash kids area for little ones to explore, and several waterslides ranging in thrill level. These pool areas can be a great place for families to spend the afternoon alternating between lounging and fun.
Most NCL vessels have an arcade center for guests to enjoy. The arcade can be an entertaining family activity during a day at sea. The arcades are usually located near the kids and teens' clubs. Some of NCL's newer ships, such as the Norwegian Prima, have exhilarating forms of entertainment for families such as; laser tag, go-kart racing, rock climbing, ropes courses, miniature gold courses, bowling, and sports courts.
When it comes to nighttime entertainment for the family, most if not all, of NCL's live theater shows can be attended by the whole family. NCL usually offers at least two different live theater shows during each sailing, and these can be a great activity attended by everyone. Guests can stop by the Box Office onboard to view the show times.
Family Stateroom Accommodations
Image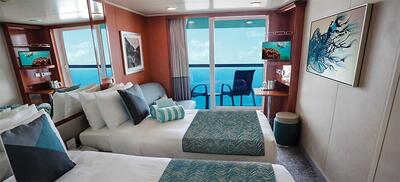 "Read a bedtime story on your private balcony. Whether your crew is small or large, choose from multi-room suites or interconnecting staterooms. All of our ships have family mini-suites, balconies, oceanviews, and inside staterooms and most of our ships have 2-bedroom family suites conveniently located near the kids' areas. You little ones don't have to go far to play," says NCL about some of their family-friendly staterooms and cabins.
NCL has plenty of stateroom categories ranging in size. Many of these family staterooms can sleep up to 5 guests or more. These kinds of staterooms means that there is plenty of room for the whole family to stretch out.
Dining
Image
All NCL vessels are equipped with plenty of restaurants and dining locations to fit all food tastes, needs, and preferences! Families will find an abundance of options to choose from, from the exotic, to classic favorites. NCL offers many options of both relaxed dining and more refined, giving families options when planning out their meals. Additionally, Norwegian Cruise Line has the mindset and motto of "Freestyle Cruising", this means that guests have no prescheduled dining times and can choose to eat breakfast, lunch, and dinner at any time they desire.
This is a great feature for families to enjoy, as a flexible schedule can be important, and NCL provides just that for its guests.
For many of the specialty restaurants onboard NCL vessels, adults are required to pay an additional charge, but children under the age of 12 may be free or at a lower price. This gives both the parents and kids the opportunity to try out some of the unique specialty food offerings onboard.
Food aboard NCL is sure to satisfy even the most reserved eaters of the family. On my last voyage with NCL aboard the Norwegian Getaway, I noticed many young children enjoying food options from the main buffet with their parents. The buffet can be a fun dining venue for families, because children can have some freedom in choosing their food. The NCL buffets offer plenty of tables and room to spread out for families.
Itineraries
Image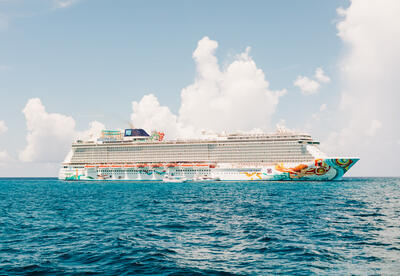 Norwegian Cruise Line has a large amount of cruise itineraries to choose from, including popular and fun itineraries offered during the times of year that children are out of school.
NCL's website has a specific page, titled 'Family Cruises', dedicated specifically to families traveling with kids, and on this page they note that many of their itineraries embark during times such as Spring Break, Summer Break, and Winter Break.
Conclusion
Image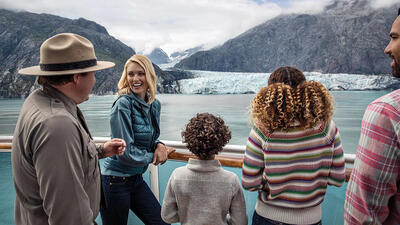 Stereotypically, when people think of cruising they may think of a cruise vacation as something only for adults, but the cruise line industry is fighting to change that. With entertainment, activities, venues, and more geared specifically for kids, Norwegian Cruise Line stands out as a cruise line meant to be experienced by the whole family.