We share lots of cruise updates and advice here, and this is a weekly breakdown of everything you may have missed from this week.
You're busy but want to keep up with all the helpful cruise advice we share, so this is an easy-to-digest look at the recent articles and updates we've shared at Cruise.blog.
1. You want to book a cruise this month
Image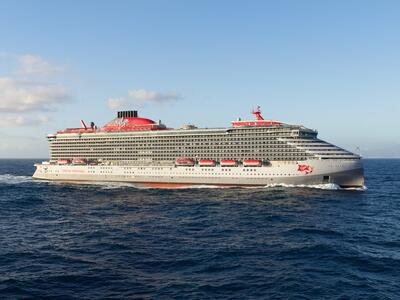 If you've been waiting to book a cruise, this month is a great time to do it.
January kicks off wave season in the cruise industry, which is a term that refers to when a rise in new cruise bookings occur, just like how an ocean wave brings higher water level.
Wave season runs from January to March, and it might offer the best deal you'll find all year for a cruise later this year.
Taking advantage of great sales during wave season is one way to lock in a vacation, while also taking advantage of aggressive promotions aimed at luring in new cruisers.
Read more: Why now is the best time to book your 2023 cruise vacation
2. Do you remember these cruise ship activities?
Image
Skeet shooting, golfing off the back of the ship, and a host of other activities used to be commonplace on cruises in the '70's and '80s, but are totally gone now.
Cruising has evolved a lot over the years, and with it, certain very popular things to do have disappeared.
For many reasons, these activities are now gone, but they're certainly not forgotten.
Read more: 10 abandoned cruise ship activities
3. Lots of free things to try on your next cruise
Image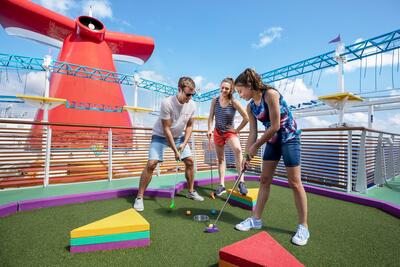 Say what you will about cruise pricing, there's a lot that comes included with the cost.
The value of a cruise is undeniable, and that's in large part because of how much you can eat, see, and do on a cruise for no additional costs.
Depending on the ship you pick, the exact amenities included will vary, but you'll likely have the choice of evening shows, comedy, mini-golf, pools, and lots of activities throughout the day.
In short, there's a lot of free things to do on a cruise, so we have our own list of the best free things to try.
Along with your cabin, the base fare has parties, concerts, sport games, and lots of other things you should try at least once.
Read more: 18 free things to try on your next cruise
4. Should you try a spring break cruise?
Image
March and April are great times to take a cruise, so is a spring break cruise the right sailing for you?
A lot of people want to know how much of a party vibe are these types of sailings, and how much does it differ from other times of the year.
Following the busy Christmas and New Year holidays, spring break is one of the top times to take a cruise.  But not every cruise in March or April is a non-stop party.
Depending on which sailing you choose, there could very well be a lot of college kids, or very few at all.
College students are also more likely to take shorter cruises if they are interested in purchasing a drink package. 
If you want to avoid the college kids, try a cruise on the newer Royal Caribbean and Norwegian vessels or Disney Cruise Line.
Read more: Spring break cruises: are they fun and should you try one?
5. How I'll change how I cruise in 2023
Image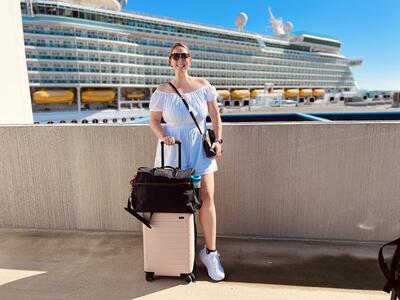 Allie went on 8 cruises in 2022, and her approach to cruising in 2023 has changed as a result of it.
With so many sailings under her belt, she's looking forward to plenty of new adventures, but there's at least a few ways it will change.
As an example, Allie plans to space cruises out more so that she can leverage cruises as a way to balance out her work life.  Too many cruises close to each other followed by a large gap in the calendar of no cruises is less helpful than strategically placed sailings apart from each other.
Read more: I visited 12 countries by cruise ship in 2022: 6 things surprised me that will change how I cruise in 2023
6. Adult-Only All-Inclusive Cruises
Image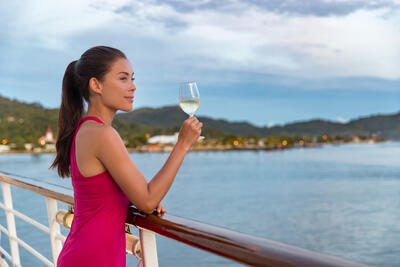 Think you're ready for a cruise with no kids and everything included in the cruise fare?
This isn't fantasy, there are all-inclusive cruises just for adults out there, and they are quite different from contemporary lines.
You can expect drinks, wi-fi, specialty dining, gratuities, tips and room service to be included in the cruise fare, which is quite attractive to many people that want it all for one simple rate.
Read more: Guide to Adult-Only All-Inclusive Cruises
7. Comparing Carnival Cruise Line ship sailings to Alaska in 2023
Image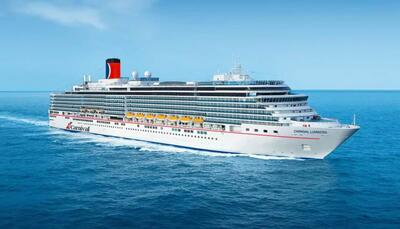 Ready to take an Alaska cruise with Carnival?
In 2023, Carnival will offer 23 different itineraries to Alaska across three cruise ships.
The ships sailing to Alaska this year include:  Carnival Miracle and Carnival Spirit, and the new addition to the fleet, Carnival Luminosa.
Combining the natural beauty of Alaska with a "fun ship" approach to cruising might be the right fit for your family.
Read more: Comparing Carnival Cruise Line ship sailings to Alaska in 2023
8. Should I book my flight through the cruise line?
Image
Cruise lines will let you book your flights through them, but is this convenient option helpful or a hindrance?
In some cases, the flight prices could be cheaper than booking on your own, thanks to special rates the cruise line negotiate.
There are good reasons to book flights with your cruise line, as well as compelling reasons not to.
Depending on where you're traveling to, how you intend to pay for the flight, and flexibility in changing plans, the decision could be a slam dunk "yes" or "no" for bundling flights with your cruise.
Read more: Pros and cons: should I book my flight through my cruise line?
9. MSC Daily Program
Image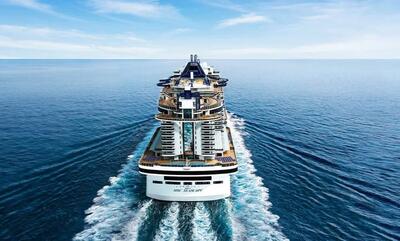 Your guide to everything happening on a MSC Cruise is the Daily Program.
It's important to understand what the MSC Daily Program is, and how you can best use it to plan your day.
You'll find programming information for activities, details on the port you are visiting, important times and places to be, and much more.
Read more: What is the MSC Daily Program?