Unfortunately, sometimes we need to cancel a cruise. Work, health, or any number of other things can pop up and change our plans, but no one wants to waste their hard-earned vacation money, regardless of the reason.
Cancellation policies are full of legal ease and something we tend to skip the details in the excitement of booking a cruise, especially if you scored a great deal.
It is, however, always a good idea to take some time to understand cancellation policies prior to booking. Details regarding how much money you will get back, timeframes, and processes are all things we need to know ahead of time. Adding to the stress of traveling, there have a been numerous flight cancellations, leaving many people wondering what happens if they don't make it on their cruise.
Here is an overview of Norwegian Cruise Line's (NCL) cancellation policy and what it means for cruisers.
Deposits and payments
Image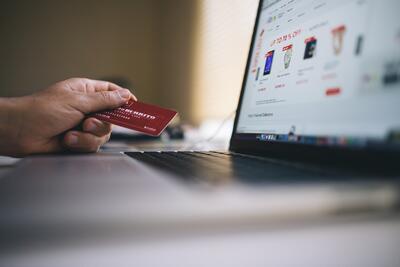 When you cancel a cruise, you can lose a portion or all of your deposit and payments, so it is important to understand how much you need to pay in advance. As with other cruise lines, Norwegian requires its customers to put a deposit down to secure their reservation.
For Norwegian Cruise Line, they require a deposit and payment based on the following criteria:
Image

What's important to note is that the deposit amount is significantly higher for cruises of 7 days or more. Also, the deposit amount is per person, so if you are a typical family of 4, that's a $1,000 deposit for a longer cruise. Deposits are not always refundable, as we will discuss later in the cancellation details analysis.  
These deposit amounts apply to standard cabins, with suites having higher deposits and different payment schedules. Final payments are due 120 days prior to sailing.
The Haven suite guests
Image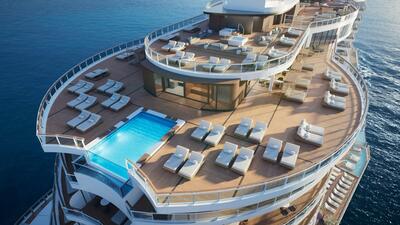 For those guests planning to sail in the Haven suites or Garden Villas, there are different deposits for cruising. 
What is the Haven? The cruise line describes it as their most luxurious, well-appointed, and spacious accommodations. It comes with perks such as a personal concierge and 24-hour butler throughout the cruise. Guests have priority from embarkation to debarkation, boarding of tenders to shore, onboard entertainment, and dining times. One of the other highlights of the categories of staterooms is a sundeck reserved exclusively for guests of The Haven. Deposit amounts for Haven cruises are as follows:
Image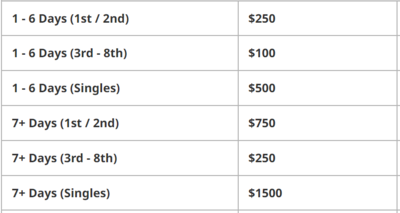 What's notable in these deposit amounts is they are higher for a longer cruise, as well as solo cruisers. According to Norwegian, this applies to H2, H3, H4, H5, H6, H7, H8, H9, HA, HB, HC, HD, HE, HF, HG, H9, HH, HI categories. All final payments are due 120 days before sailing.
Garden Villas
Image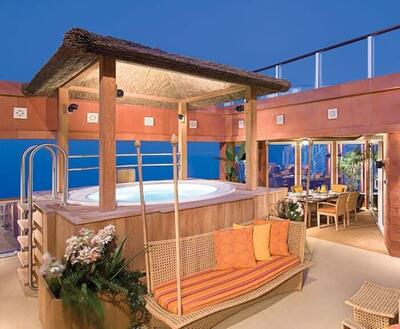 The top of the line Garden Villas are the ultimate in suites on Norwegian ships, some the size of a mansion, coming in at 6694 square feet, with incredible views, and plenty of living spaces. These suites are available on select ships such as Norwegian Jewel, Norwegian Pearl, Norwegian Gem, Norwegian Jade, Norwegian Dawn and Norwegian Star. They are in categories H1 and S1.
The deposit fees for these cabins:
Image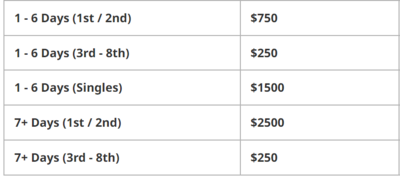 As shown, these are significantly higher deposits; however, guests will pay a lower amount for cruises under 7 days. All payments are due by 120 days prior to the cruise.
Cancellation penalties
Image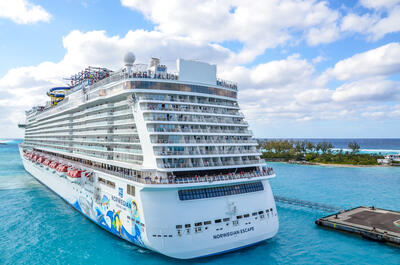 Similarly to deposits, Norwegian Cruise Line's cancellation policy varies based on the category of stateroom, and how many days prior to sailing.
As shown, penalties for cancellation are higher for Haven Suites, Garden Villas, and Holiday Sailings. For these categories, a 50% penalty starts at 105 days out, in comparison to 90 days for Club Balcony Suites and below.
Image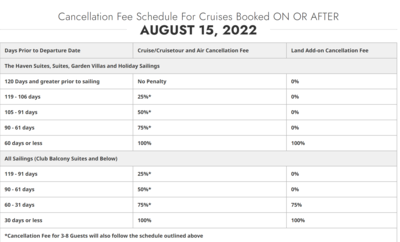 Some important points for cruisers to be aware of when booking a Norwegian cruise:
Final Payment - If you miss your final payment date, cancellation fees apply; additionally, no refunds will be given on any cruise for no-shows.If you are late to the ship because of flight delays or cancellations, you will not received a refund, unless you booked your air through Norwegian. Changes - Name changes and departure date changes are considered reservation cancellations. Land add-ons - The land add-on cancellation does not start until 60 days prior to the cruise. Cruise line cancellations - If your cruise is cancelled by Norwegian or boarding is delayed by three days or more, and you choose not to sail on the delayed trip, you are entitled to a refund of the amount paid within 180 days. Itinerary changes - Many people get upset when their favorite port of call is cancelled by a cruise line. As noted, this can happen for several reasons, such as strikes, lockouts, stoppages of labor, riots, weather conditions, and mechanical difficulties. Under your cruise contract, Norwegian Cruise Line has the right to cancel, advance, postpone or substitute any scheduled sailing or itinerary without prior notice. This is a good thing to know before you cruise.  
Cancellation insurance
Image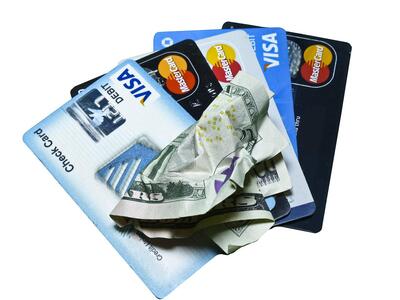 Life happens, and no one wants to lose their hard-earned vacation money in the event that something happens. There are insurance options to consider to help mitigate the risk of any potential losses associated with cancelling a cruise.
As with most cruise lines, Norwegian offers its own insurance program, BookSafe Travel Protection. This provides reimbursement for the prepaid, non-refundable, unused portion of your vacation should you need to cancel or interrupt your holiday due to unexpected illness, injury, job termination, and other covered reasons as listed in the plan. The plan also includes a credit for cancellation for those items not specifically covered for reimbursement under the plan. For the latter case, a credit will be provided for a future cruise
There are also many general insurance companies that provide policies to cover cancellation with a number of options and add-ons, such as medical insurance. These can be purchased through travel agents, online, and from insurance brokers. It is always best to do some comparison shopping to compare prices and inclusions. In addition, credit cards and associations may provide additional coverage related to cancellation.
Still not sure ?
Image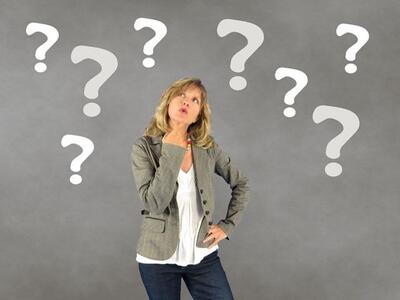 The in and outs of cancellation policies and all the terms and conditions are not always clear, even for experienced travelers. They can also change at any time.
If you are not sure about what this all means for your cruise vacation, including the finer print of the terms and conditions, there are many benefits to booking with a travel agent. They can help navigate the the technicalities of the deposit, payment and cancellation policies.
If you are booking on your own, be sure to ask questions and seek clarity on anything you are unsure of. It is best to get things in writing, so contacting via email or social media can be advantageous in this regard.