Want to save hundreds of dollars on your cruise vacation? Cruise lines offer plenty of free perks when booking, including some big ticket items like drink packages and cabin upgrades.
These popular items can definitely add to your cruise bill. It may seem like everything else is going up in price such as gas and groceries, but we have a number of ways to make your cruise vacation affordable.
Most of the major cruise lines offer some type of free perks that no doubt will help you save money.
Here's a list of common and as well as unexpected free benefits that you can get when booking a cruise.
Drink packages
Image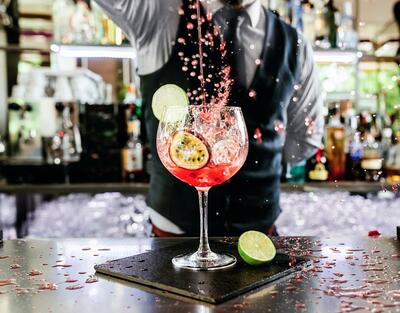 Drink packages seem to be skyrocketing in price, sometimes costing more than the cruise itself. Anytime you score free drinks, it is a great find.
There are currently some cruise lines that do offer drink packages for free as a booking bonus. Norwegian Cruise Line (NCL) has been running its Free at Sea program for some time, which offers free drinks as part of its promotion. Norwegian does tout it as an unlimited open bar; however, there are some restrictions. It applies to drinks up to $15, and you still have to pay gratuities on the package.  
Princess Cruises is currently running their Love Boat sale, coinciding with a new show that beckons back to the famous hit series onboard a cruise ship in 70s and 80s. They are offering free drinks (and free wi-fi), to which we say a big "yes please".
Cruise lines have a couple of different drink packages, some with beer and wine and others with unlimited top-shelf products; it depends on the line and specific offer.
Kids sail free
Image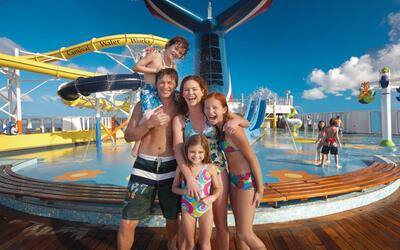 Family cruising is a great vacation, but adding a couple of extra people can really add to the price tag. Good news though, there are some Kids Sail Free programs among the major cruise lines.
Notably, Royal Caribbean, a favorite among many for their endless activities such as waterparks and slides, is currently running its Kids Sail Free program. This applies to third and higher guests in the cabin.
MSC Cruises does even better with their Kids Sail Free program all year long. Children under 18, traveling in the same cabin as their parents, travel free. Even if kids sail free, you still have to pay port taxes and gratuities with the cruise lines programs.
Internet/ wi-fi packages
Image

Internet packages have become an expensive add-on for cruisers, and most of us, just can't go that long without it. Whether it be checking in with family and friends, sharing some pictures on social media, or work, it has become a must have for many.
Thankfully some cruise lines offer free internet as a complimentary perk when booking, such as Norwegian Cruise Line and Princess Cruises.
Most cruise lines offer two levels of wi-fi, a basic level that is good for checking email and a premium package for streaming videos or using online communication tools such as WhatsApp or Facetime. It is a good idea to clarify what you are getting.
Onboard credit
Image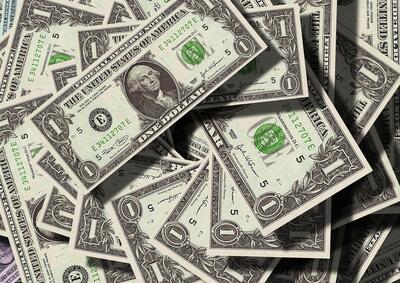 One of the most common booking perks, and a great one due to its flexibility, is onboard credit. You can use it for drinks, excursions or toward your final cruise bill, so it is the ultimate plus in terms of use. 
Most cruise lines offer onboard credit, and many do so if you book while on the ship.  
One of the biggest onboard credits we have seen is from Cunard, famous for its Queen Mary 2, its classic style, and legendary ocean crossings. They are currently offering up to $2,000 onboard credit per stateroom. That's a lot of drinks.
Solo supplements
Image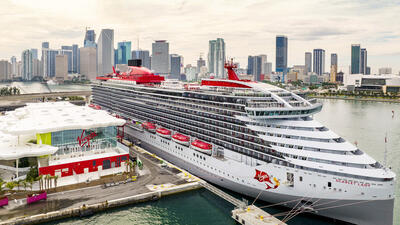 For those who like to sail on their own, the pesty solo supplement charge can be a deal breaker. Many cruise lines require solo travelers to pay double the cost since pricing assumes double cabin occupancy.
Virgin Voyages, the adult only cruise line that is making a splash in the industry with its vibrant red ships and party atmosphere, is making it easier for solo sailors. They currently offer no extra charge, which is a significant saving. In addition, they are adding $100 toward the solo cruiser's bar tab.
If you have dreams of leisurely sailing through the stunning islands of the South Pacific, Paul Gauguin Cruises, well known for its immersive, all inclusive cruise experiences, currently has no supplement charge for solo travelers. Go ahead and tick that off your bucket list !  
Excursions
Image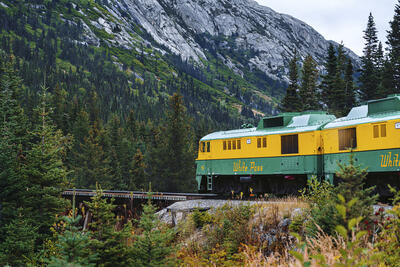 Whether you book them pre-cruise or onboard, excursions can be pricey, especially if purchasing through the cruise line. On a Mediterranean cruise this summer, I saw some seriously pricey excursions, some running several hundred dollars for day long site seeing in Rome.
Thankfully some cruise lines offer free excursions. As part of its 150 year old celebration, Holland America Line includes a complimentary White Pass Scenic Railroad, a unique railroad ride through Alaska ( along with a $150 onboard credit).
If you book smaller, top end cruise lines such as Regent Seven Seas, they provide free, unlimited excursions in their all inclusive style of cruising.
Cabin upgrades
Image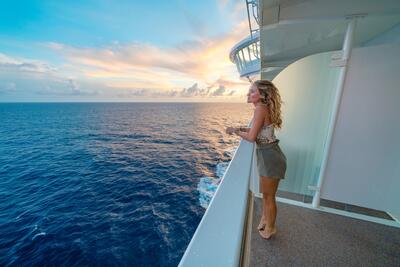 Sometimes an ocean view or inside cabin is all our budget allows, so a free upgrade to a balcony cabin is another fantastic perk. Waking up to see the blue ocean, smell the salt water air and having a private outdoor space is definitely a plus.
Free cabin upgrades have been harder to come by with the introduction of cruise lines' bidding systems that allow passengers to bid on upgrades prior to their cruise.
However, there is a way to still get a free upgrade, as occasionally, it is offered as a benefit. MSC Cruises currently has a free balcony upgrade as part of their latest promotion, along with other nice perks. Even the luxury cruise line Azamara is presently giving free cabin upgrades.
Other free perks
Image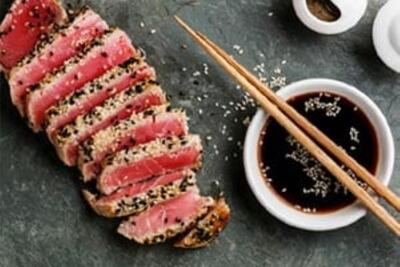 Not as popular, but a few other free booking perks to watch out for :
Gratuities/ tips can range up to $20 a day per person and can add to that bill. Celebrity Cruises recently had a sale with gratuities included.
Specialty dining options are becoming more popular on cruise ships, with newer ships offering a wide array of food options, including sushi, steakhouses, seafood and Italian, to name a few. Both Norwegian and Cunard are currently offering free specialty dining, something no cruiser will turn down.
Free third and fourth passengers in the cabin is another perk, which is great if you are traveling with a group or adult children who don't qualify for kids' promotions.
Free air fare may be an unexpected perk for some, but we do see some cruise lines offering it through their air programs.

  
How to get free perks?
Image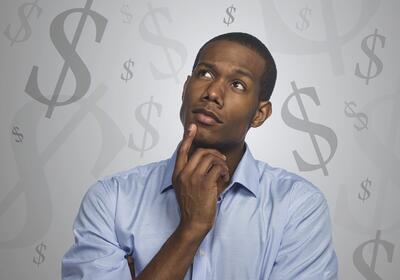 Check your cruise line's website. This is a great starting point to see what is offered, and they often have quick flash sales. If you don't want to miss anything, sign up for email notifications for deals, a great way to keep on top of what's new.
Some travel agents offer free perks, often onboard credit. A good travel agent will also make sure you know what deals you are eligible for. This can be particularly important with terms and conditions hidden in the fine print.
Check your loyalty status for rewards, including Royal Caribbean, which gives its top tier members a free cruise. If you like the casino, there are additional loyalty perks, including free drinks and cruises, so make sure to check your status.
There are a number of online websites marketing deals on cruises, with some free extras. Just make sure to do your homework if you go that route and read reviews and the details carefully.