You booked that cheap inside room, but you'd love to sail in a big ol' balcony cabin. Is it possible to get a cruise ship cabin upgrade for free? 
"Unfortunately there is no secret password or magic wand that will guarantee an upgraded stateroom without actually paying for one," says Beci Mahnken, president and CEO of MEI-Travel, and a travel agent with the inside scoop. "Complimentary upgrades are not very common in the current cruise climate."
Just because a surprise free cruise cabin upgrade is unlikely does not mean there aren't ways to level up your room on the cheap. Here are 10 ways to get a free or discounted cabin upgrade on your next cruise.
1. Book during a free upgrade promotion
Image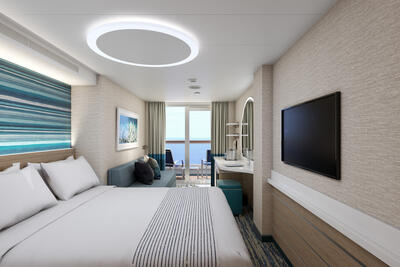 Instead of waiting for a cruise line to bequeath an upgrade upon you, seek one out from the start. Cruise  lines are constantly running sales, and sometimes these offers include a free upgrade promotion. The cruise line will offer insides and oceanviews or oceanview and balcony cabins for the same price, so you can book an upper-category room for the price of a lower-category one.
Cruise lines also deem certain rooms within a larger category as "better." For example, a balcony cabin on a higher floor might be deemed more desirable and priced higher than a lower-deck balcony room. Some sales feature same-category upgrades where you can book any room of the same type (inside, outside, balcony) for the same price, letting you get the best available for less.
With these deals, make sure that prices weren't inflated immediately prior to the sale, so you think you're getting a bargain but you're not. 
2. Book a guarantee cabin
Image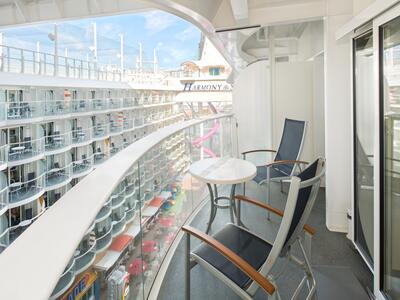 A guarantee cabin is a cruise ship gamble that you will be upgraded to a better room than you booked. You pay a lower rate that guarantees you a room in the category you booked at a minimum, and the cruise line gets to place you in whichever room they want in that category or higher. 
For example, if you book an outside guarantee, you might get onboard and discover you've been assigned a balcony cabin. Or, you might find yourself in the smallest, noisiest outside cabin on the ship.
"If you are picky about your cabin location, this may not be the best option," says Mahnken. Only gamble on an upgrade with a guarantee cabin if you're fine sailing in any room in the category you originally booked.
3. Book with a travel agent
Image
The cruise lines aren't the only ones with promotions. Travel agents can be your key to a free or discounted cruise cabin upgrade. 
"We have access to offers and group rates you may not when booking direct, so the price you would pay by calling the cruise line for an ocean view may get you a balcony or other benefits for the same price," says Mahnken. Look for advisors who don't charge for their services (many earn commissions from the cruise lines), so that upgraded room really is free.
4. Upgrade with points
Image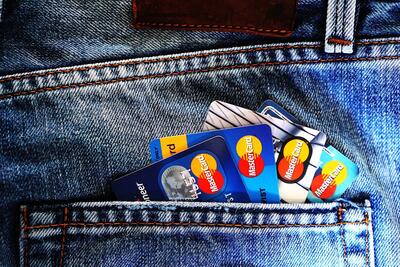 Most travelers are familiar with points-earning credit cards tied to airlines and hotels, but did you know that cruise lines offer them, too? If you have a credit card linked to lines such as Norwegian and Royal Caribbean, you can redeem your points for "free" cruise cabin upgrades.
For example, with 150,000 Royal Caribbean points, you can upgrade your room on a four- to eight-night cruise departing between September and May for free, as long as the room difference is not more than $300. Of course, the offer has lots of exclusions, but if the stars align, you can turn everyday credit card purchases into an upgraded cruise cabin.
5. Be loyal to a cruise line
Image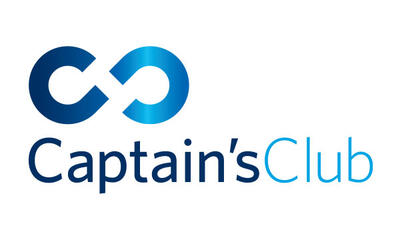 "Loyalty is a big factor for the cruise lines, and once you reach the higher levels of a loyalty program, you could receive complimentary or reduced rate upgrades," says Mahnken.
For example, members of Celebrity's Captain's Club loyalty program can request a complimentary one-category upgrade during the booking process. One category isn't much, but it could save you a few dollars. When you reach the highest Diamond level in Carnival's VIFP Club, you will receive a one-time free cabin upgrade from one category to the next (e.g. outside to balcony).
So sign up for the programs every time you sail a new line and make sure you include your member number on your booking for each subsequent cruise you take with that company. Upgrades are not the only perks you'll receive, and it won't cost you a cent.
6. Bid on an upgrade
Image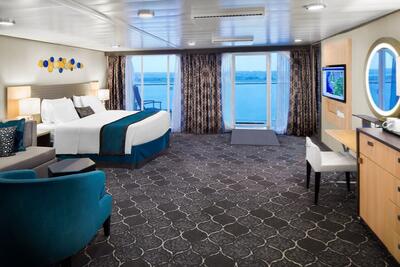 Several cruise lines such as Norwegian and Royal Caribbean now invite select cruisers to bid for an upgrade. The upgrades aren't free, but you can get a higher-category cabin for less than if you paid for it outright.
However, you need to be savvy to have success bidding for an upgraded cruise room. "You can bid for the minimum, but I recommend you consider going at least a little higher to hopefully differentiate your bid from others," says Mahnken. You can go back and change your bid at any time, but once the cruise line accepts it, your credit card is charged and there's no backing out.
This auction process is not for everyone. Mahnken warns that if you originally booked connecting cabins or accessible cruise rooms, you will not be guaranteed the same if your upgrade is accepted. Also, you won't be able to pick your cabin location for the upgrade; in that way, it's like a guarantee room.
7. Accept an offer from the upgrade fairy
Image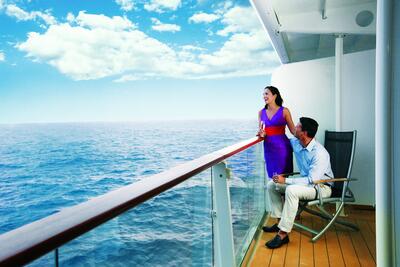 When cruise ships have one category or one sailing that's more popular than others, the revenue managers will try to free up space in that category by offering targeted upgrades to booked passengers. The offers are a like a magical surprise, so long-time cruisers joke that they're like a visit from the upgrade fairy. 
You'll need to pay for the upgrade, but you'll still get the nicer room at a discount.
Another version of this upgrade offer is when cruise lines try to fill unsold cruise cabins on less popular sailings by sending free or discounted upgrade offers to their loyalty program members booked on those cruises. If you're trying to be strategic about getting a cheap cruise cabin upgrade, booking off-season itineraries gives you a better chance of getting that offer.
8. Switch cabins when prices drop
Image
It can be annoying to track cruise fares as they rise and fall, especially if you're already booked on a cruise. But paying attention to pricing can lead to a free upgrade.
How? If a ship isn't selling out, the cruise lines might drop the price on cabin categories above yours. When you see those rates come down, perhaps to a similar price that you paid for a lower-category cabin, call your cruise line or travel agent and ask if you can switch your reservation to the nicer room.
If the fine print allows it, congratulations! You just got yourself a free or discounted cabin upgrade.
9. Get lucky at the pier
Image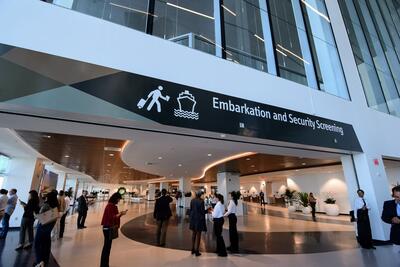 The upgrade that everyone wants, but people rarely get, is the free upgrade at embarkation. 
If the cruise ship is not sold out, cruise lines may decide to upgrade either its most loyal guests or new cruisers to the line for free. The cruise line hopes that the upgrade hooks you on the larger cabin, so you book a pricier room on your next cruise. Or, perhaps they're betting on the upgrade convincing a first timer to sail with that line again.
The only thing you can do to increase your chances of this kind upgrade is to book sailings for special occasions and mark that in your reservation, and sail with the same cruise line over and over.
10. Ask for an upgrade onboard
Image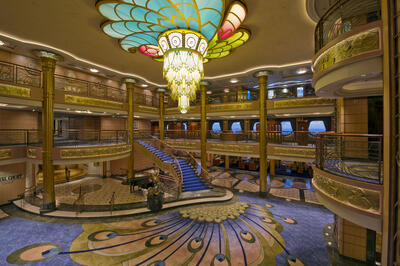 It takes chutzpah, but you can march yourself over to Guest Services and politely inquire if the cruise line has any available balcony cabins or mini-suites you can move into free of charge. 
This strategy will not work most of the time. Perhaps if you're celebrating a special occasion and the crew member is in a good spirits, you'll get lucky. Worst case, they say no – or allow you to move if you pay the difference.
I did read a helpful tip if you want to try this approach. Don't make your move on embarkation day, when the Guest Services desk is swamped and everyone else is asking for a free upgrade. Wait until after the first port of call. By then, ship staff will know which passengers were no-shows or left the ship early, and it's too late for anyone to actually book the cabin. Since the cruise line can't make money on the empty room and no one else is bothering them about it, the managers may just let you have it.
It's always worth a try to nab that elusive free cruise cabin upgrade!
Still confused about cruise rooms? Learn more about how to choose a cruise ship cabin.