Should you book an inside cabin or an ocean view if you're trying to save money on your next cruise? These are typically the cheapest cruise cabins, but that doesn't mean one isn't perfect for your next sailing. Learn what inside and ocean view (aka outside) rooms are on a cruise ship, their similarities and differences, and why you might want to pick one style of cabin over the other.
What is an inside room on a cruise ship?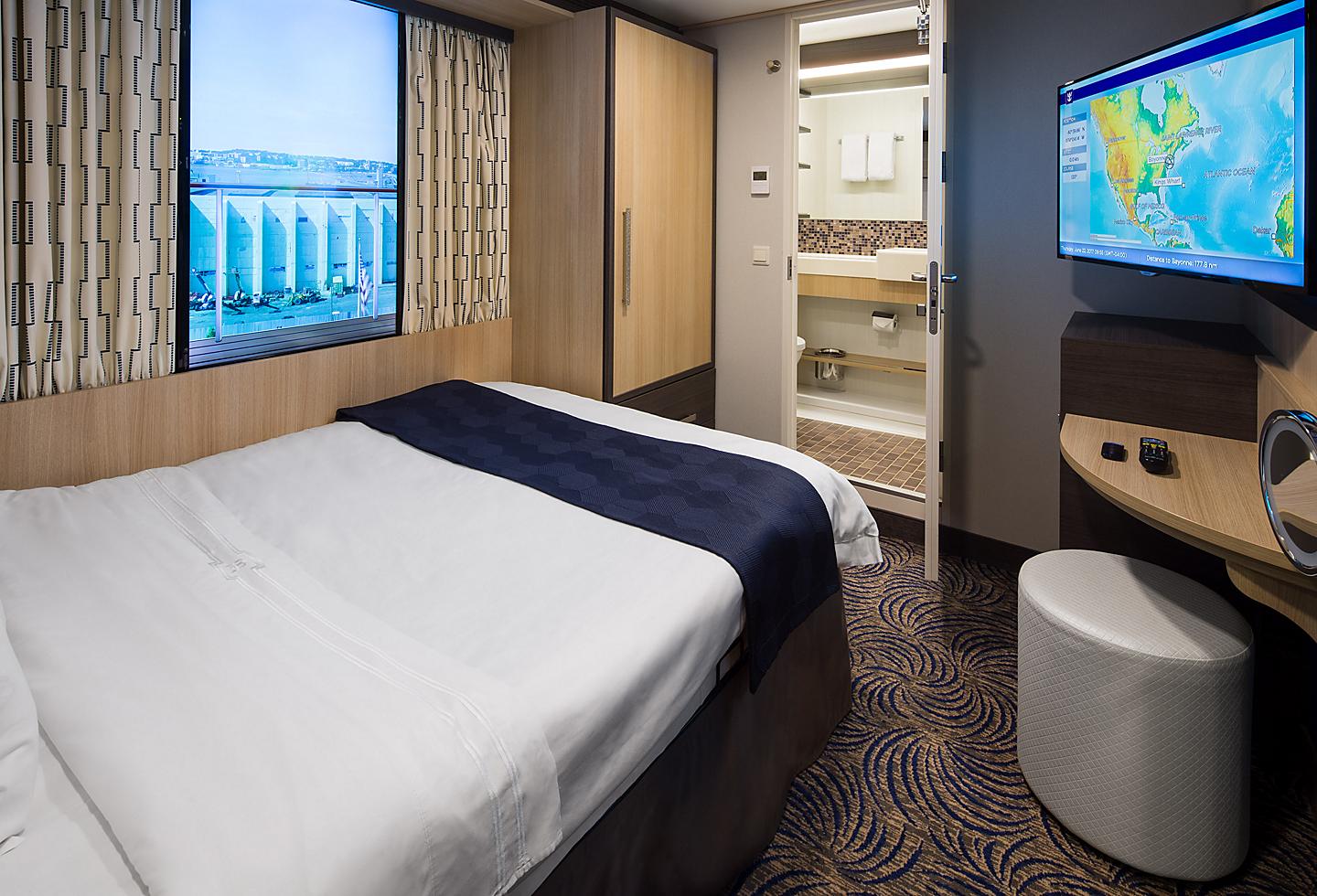 An inside cabin on a cruise ship is a windowless room, located in the middle of each deck, rather than along the exterior edge of the ship. These rooms get no natural light, which is why they're often the cheapest cruise rooms you can book.
Inside rooms are often the smallest onboard. They're typically outfitted with a queen-size bed that can be converted into twins, a small desk or vanity area, a closet, and a small but private bathroom with shower. The smallest inside cabins won't have a sitting area; larger versions might have a small loveseat.
Carnival even has some inside cabins that sleep two in an upper and lower berth because the oddly shaped interior cabin does not have room for two beds side by side.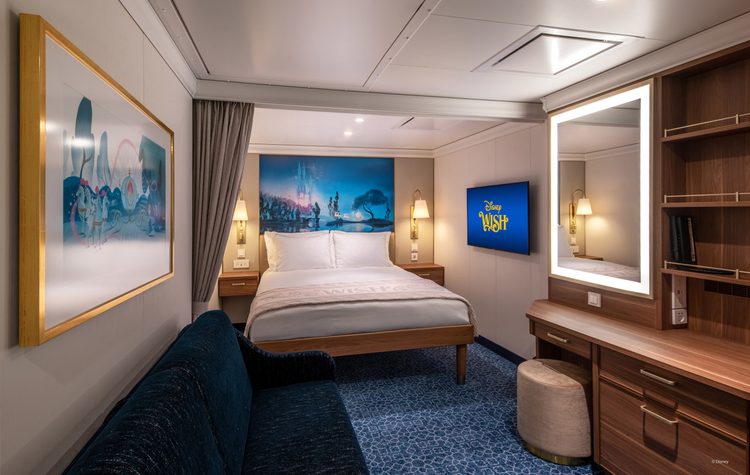 Surprisingly, inside cabins can often sleep up to four guests with two beds that pull down from the upper wall to form bunkbeds with the twins below. However, floor space could be tight with four people moving about the small space at the same time.
A few cruise lines have tried to make inside cabins more appealing. Royal Caribbean and Disney use LED screens in the cabins to create "virtual balconies" and "magic portholes" that broadcast images from cameras on the ship's exteriors. In this way, you can check the weather, watch the waves, or get that first look at the port as you sail in, even without a true window. Royal Caribbean also has cabins on its largest ships that face interior public areas, so you can see outside your cabin, even if you aren't ocean-facing.
What is an ocean view cabin on a cruise ship?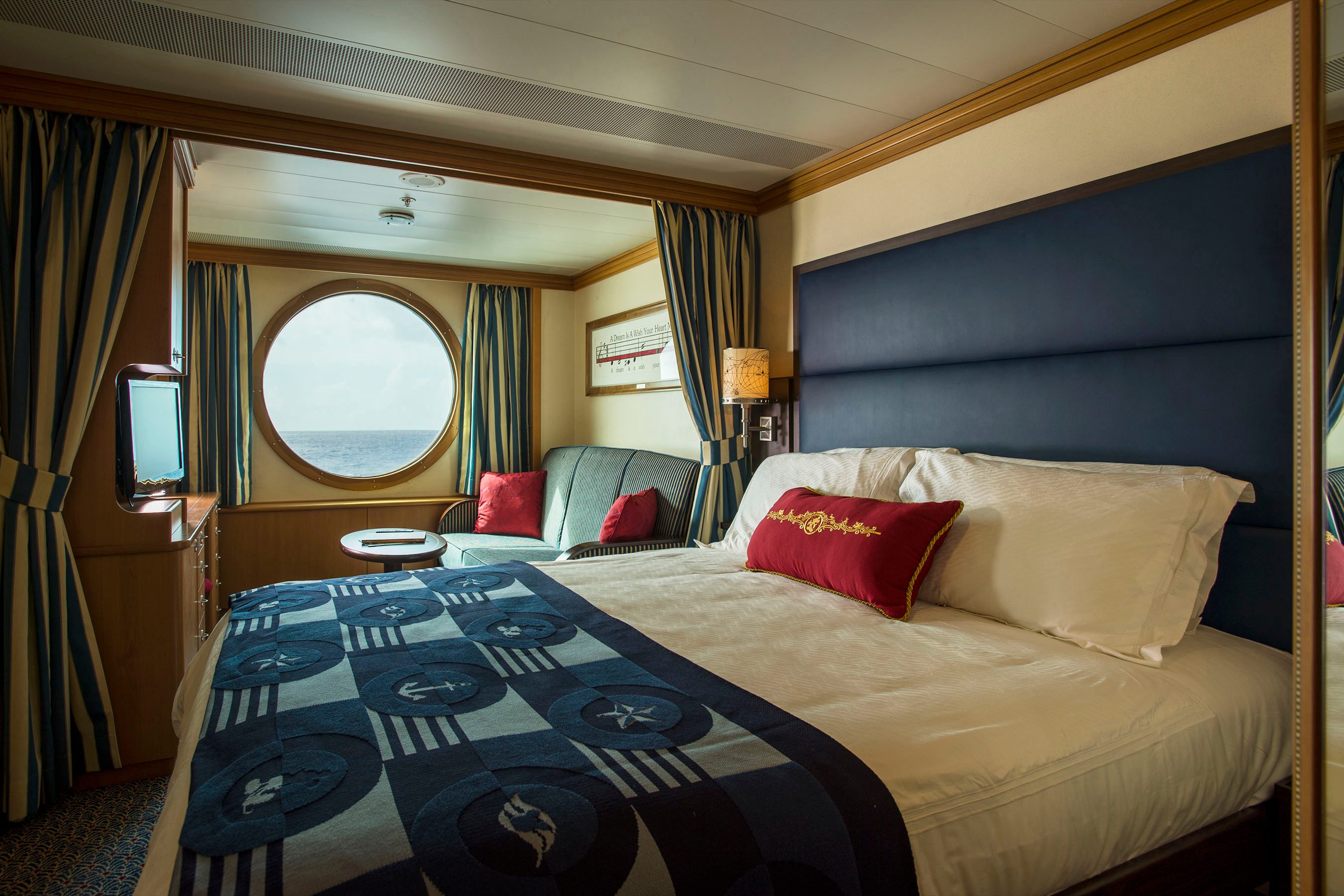 An ocean view cabin, often called an outside cabin, is a room with a window that looks out to sea. The window might be a large, rectangular picture window or one or two round portholes. The window is also the biggest difference between an outside cabin and an inside room on a cruise ship.
While the windows let in natural light, they do not open to let in fresh air. Typically, they're covered with blackout curtains that keep the room dark even when it's light outside. That way you can choose whether you want a pitch-dark sleeping environment or you'd prefer to leave the curtains open a crack so the morning light can filter in.
Note that some ocean view cabins are labeled obstructed view, meaning a lifeboat or structural support blocks the view from your cabin. Your window will still let in light, but you'll see mainly painted steel rather than sand and surf. These rooms are often the cheapest outside options because of the obstruction.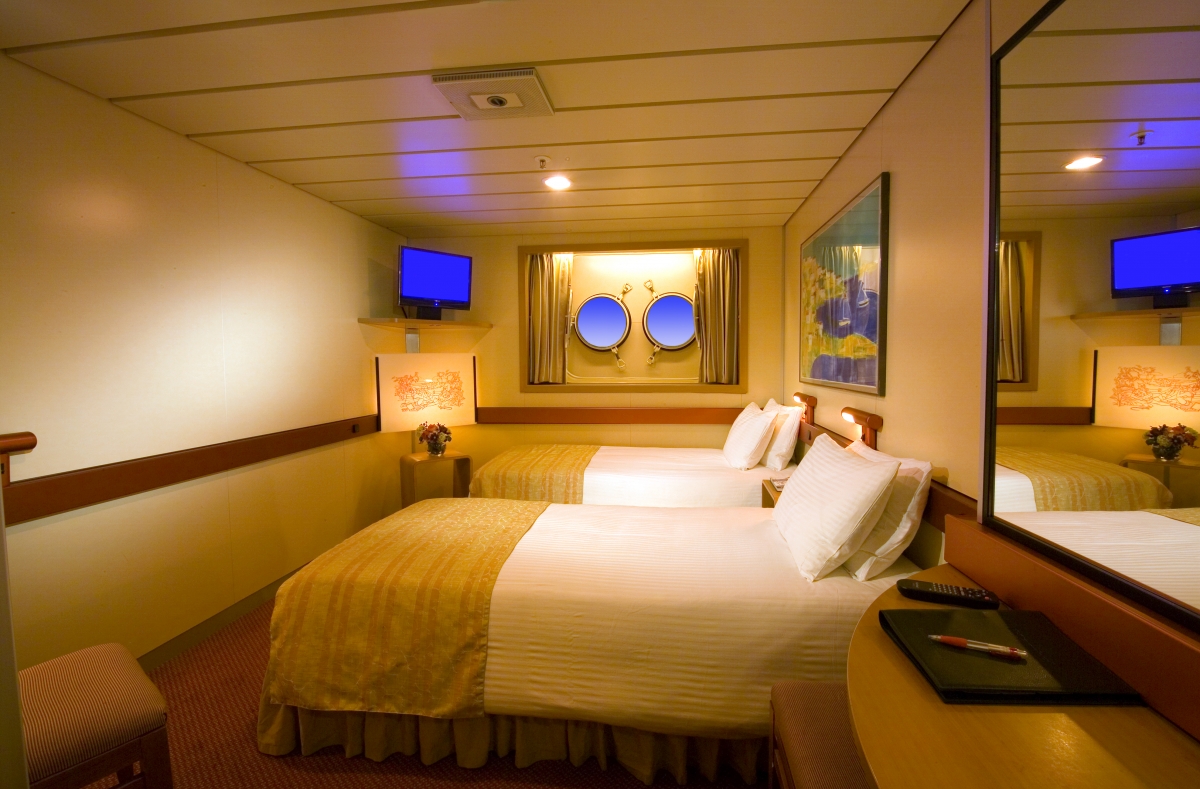 Ocean view cabins range in size, depending on the ship and specific category. Some are roughly the same size as an inside cabin, with the same furnishings. Others are larger, with full sitting areas. Because room layouts vary, make sure to check your cruise line's website for photos or blueprints to see how much space you'll have. But often, when comparing an inside cabin vs. an ocean view, you'll find that the outside cabin is bigger. 
Inside cabin vs. ocean view: Which should you book?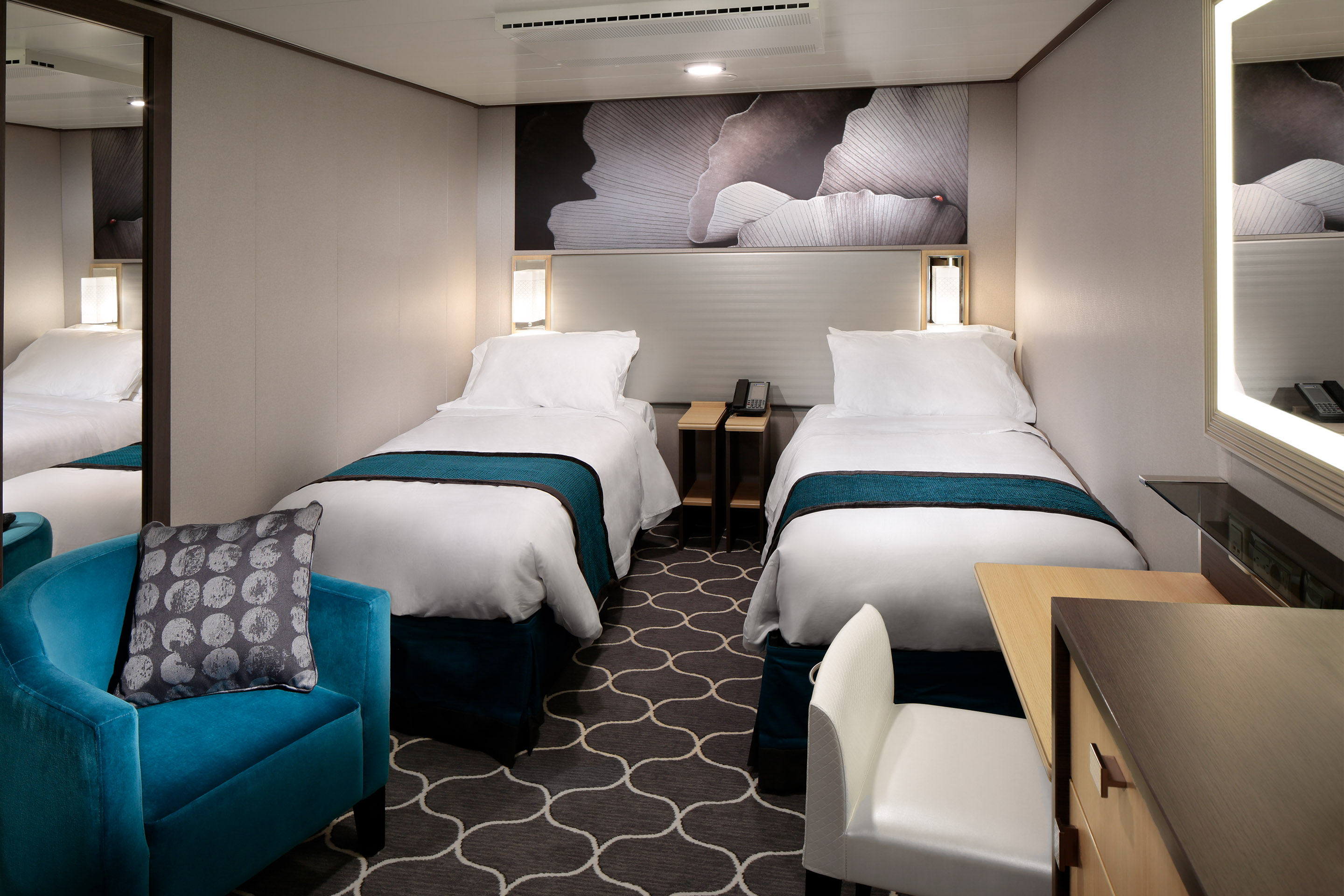 We suggest you decide whether to book an inside or outside cabin on a cruise using the following criteria:
Price: If budget is a concern, inside cabins are usually cheaper – though often not by that much. The difference in price between an inside and outside cruise room can be small enough that it's worth paying more for natural light and a slightly larger space.
Size: Check the specs for the inside and ocean view cabins you're considering. If an outside cabin will get you more space, it can be worth the extra money. This is especially important if you're sharing the cabin with more than two people.
Also, some ships will have inside and ocean view cabins labeled as "deluxe" or "premium." These cabins will have more space – and usually cost more – than the standard cabins in the same category. Don't forget to include these cruise rooms in your cabin comparison.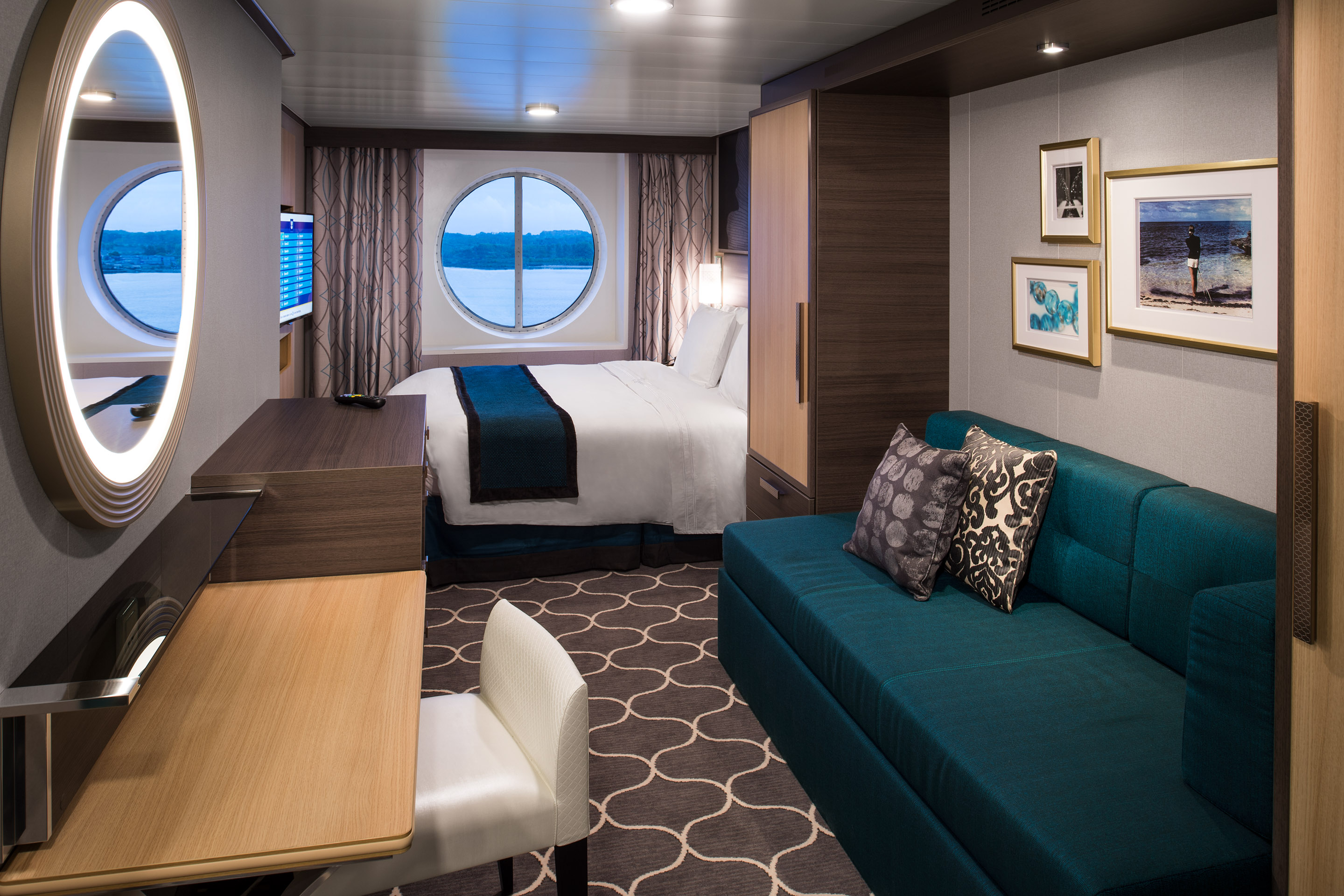 Light sensitivity: Do you party all night and sleep all day? Then an inside cabin is perfect for you because no pesky daylight will wake you up from your noontime snooze. On the other hand, if you hate not being able to look outside and see if it's morning yet, you'll want that window.
If you desire natural light at the cheapest price tag, an obstructed view outside cabin is a good way to split the difference between a cheaper inside cabin and a light-filled standard ocean view room.
Cruise style: Travelers who are always on the go and use their cabin only to sleep, shower, and change clothes should save their money and book the cheapest inside cabin they can. These cruisers won't take advantage of a larger cabin space, but will appreciate extra cash to enjoy all the ship has to offer. On the other hand, if you like to lounge around your cabin, you'll want the extra space, natural light, and sea views of an outside room to make your cabin time more enjoyable.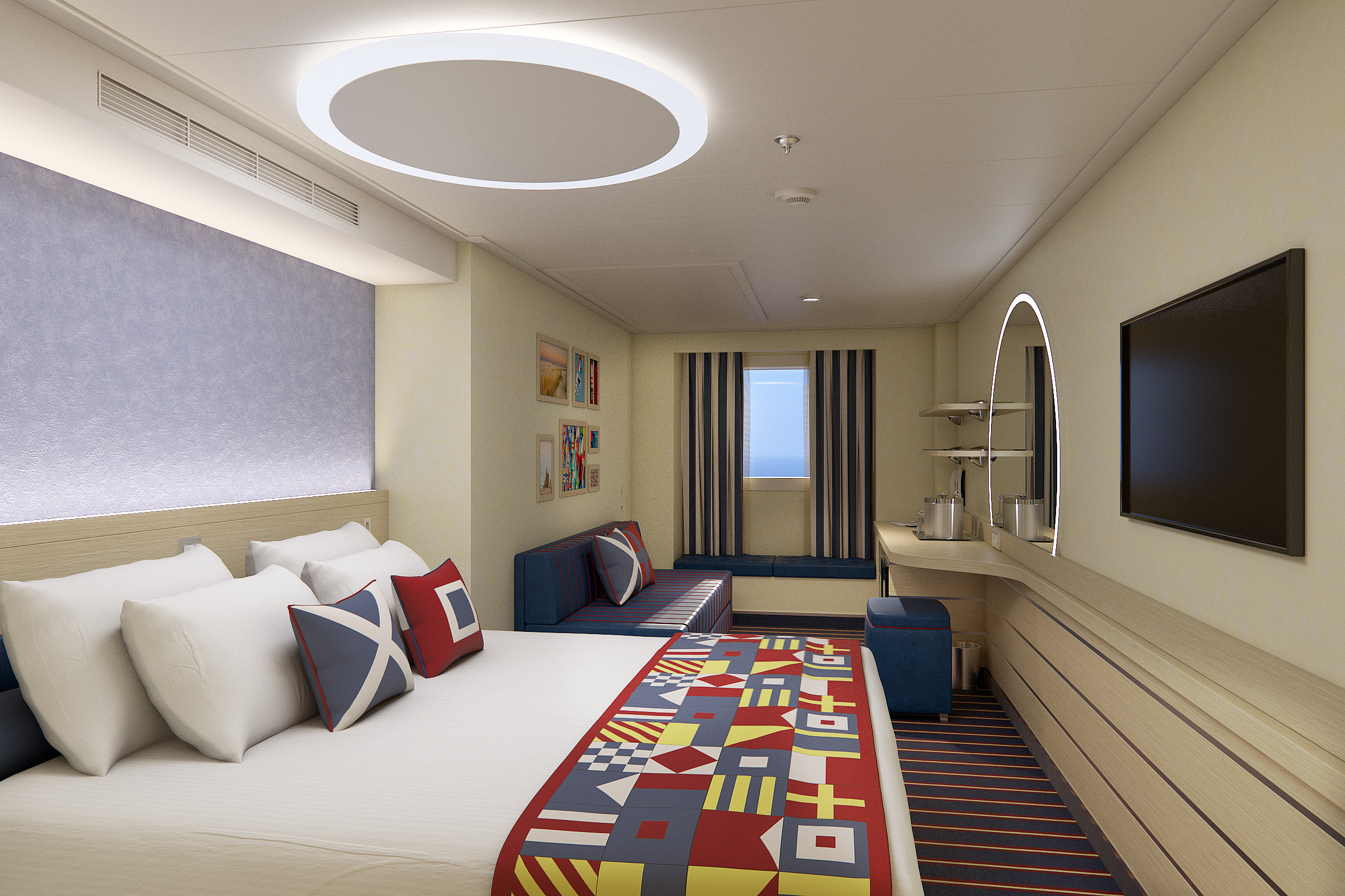 To sum up the inside cabin vs. ocean view debate:
Choose an inside cabin on a cruise ship if saving money is the most important consideration or if you plan to rarely use your room. 
Choose the ocean view room on your next cruise if you get claustrophobic without natural light or can afford (and will make use of) extra space and a window to the world outside.
Still confused about cruise rooms? Learn more about how to choose a cruise ship cabin.