The day has finally arrived, the start of your cruise vacation! Everyone is excited and wants to get on the ship as quickly and as early as possible.
Cruise lines do a remarkable job loading thousands of passengers in a short couple of hours, navigating through the required processes efficiently. But there are a few things that cruisers can do to make embarkation day even better. Similarly, when it comes time to leave the ship, there are some disembarkation day mistakes that you should avoid!
Getting to the port on time, dropping off your bags and checking-in can be much easier if you are prepared.
Here are our top 31 tips and tricks to make your embarkation day easier in 2024 and get you cruising faster!
1. Check-in online
Image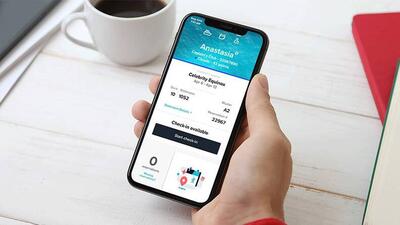 Cruise lines allow you to check in well before your cruise, most often a month beforehand, so go ahead and get this off your to-do list. This is a great opportunity to see what is required and to get a boarding time, as well as any other pertinent information. You can also upload any needed documents and take a picture for your file, saving you time at the port. Make sure to download the cruise app ahead of time as well.
Read more: Norwegian Cruise Line Check-In Process
2. Complete any health requirements
Image
In addition to checking in, you may need to complete a health questionnaire closer to your sailing date. 
Thankfully, most cruise lines no longer require any pre-cruise COVID-19 testing; however, it's best to review your cruise line's protocols to ensure you know exactly what you need and have on hand when boarding. You don't want to be denied boarding because you forgot to bring any documentation with you!
3. Fly in early
Image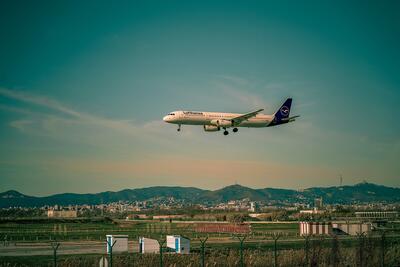 It is not recommended to fly into your port the same day as your cruise, even if it is an early morning flight. Unfortunately, there are too many stories about people who have missed their cruise due to a canceled or delayed flight, and of course, there is always the weather to deal with.
Read more: The 13 best cruise tips the pros use all the time
4. Plan transfers ahead
Image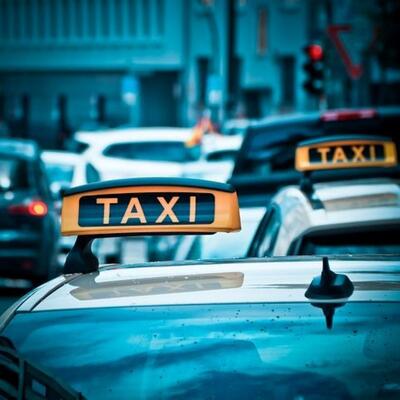 Regardless of how you plan to get to the ship – rental car, uber, or taxi – it is a good idea to plan ahead. Currently, it can be tough to get a rental car last minute, so it is best to make reservations well in advance.   
Have a look at a map and directions ahead of time. Driving from Orlando to the cruise port, there are lots of toll booths, so ensure to have some dollar bills on hand. On the day of, check for any construction or traffic delays that may hamper your journey to the ship.  
It might be even more important to book transfers for international flights, such as if you're cruising from Southampton and flying into London Heathrow. 
5. Carry-on beverages
Image
Most cruise lines let you bring some drinks onboard, such as pop, water, or wine but they must be in your carry-on, not checked luggage. Ensure nothing is open, and don't try to sneak other alcohol; you may end up losing it and cause delays in embarkation.
Royal Caribbean, for instance, allows one 750ml bottle of wine or champagne to be brought on per guest of legal age. MSC Cruises, however, doesn't allow any. Review your specific cruise line's guidelines to ensure that you're following them and don't bring too much!
Hardly any cruise lines allow beer or liquor to be brought on; they want you to buy what they have on the ship!
6. Don't be on the naughty list
Image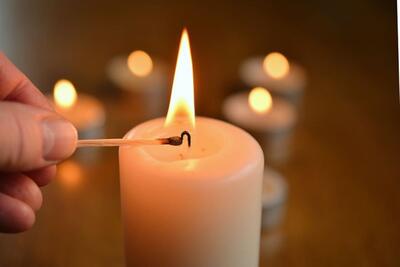 Speaking of banned items, there is a whole surprising list of things you are not allowed to bring onboard, well beyond hard liquor. Everything from power tools to crock pots, irons, and candles. These items should be left at home. Check out your cruise line's website for a list of prohibited items. 
Read more: 20 things cruise lines really do not want you to bring on ships
7. Arrive on time
Image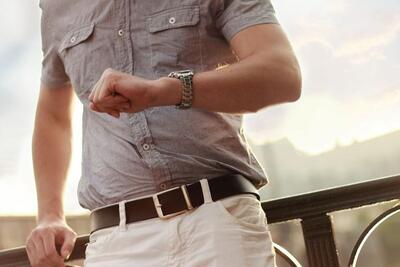 Arrive close to your assigned time. Everyone is excited to get on the cruise ship and start their vacation, but arriving too early can mean extra waiting times.
If you are too early, you may end up waiting outside for a bit. It is a good idea to have some water on hand, sun gear, or an umbrella if rainy. If you have little kids, pack a toy and snack to make waiting a little easier.
8. Bring your luggage tags 
Image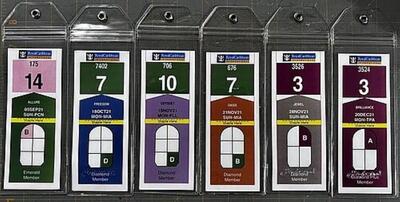 For quick and easy baggage drop-off, remember to not pack your luggage tags in your suitcase, have them printed and ready to go. I also like to have some bills on hand for easy access when tipping the porters.
Read more: 20 best things to bring on a cruise that cost less than $10
9. Don't carry-on big luggage
Image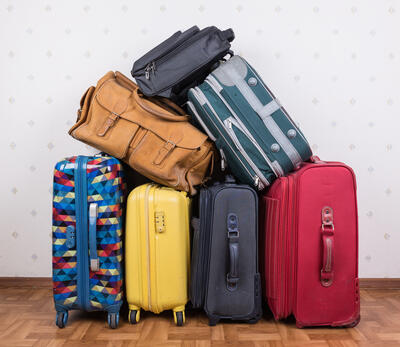 Even though your larger suitcase may fit through the scanner, it may take longer at security and can be a pain to lug around while you wait for your cabin to be ready, which can take hours. Your embarkation will be a lot easier without trying to juggle all your stuff and luggage.
10. Pack must-haves in your carry-on 
Image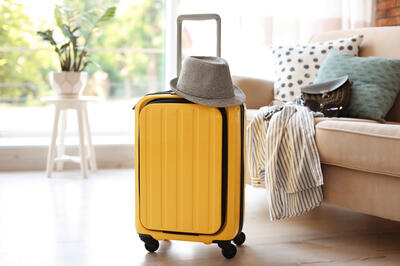 This is an important tip, pack your carry-on carefully. Not only do you need to make sure you have all your important documents and valuables, but you'll also need to ensure that you have anything you need until your luggage is delivered to your cabin, which can take several hours. 
Think sandals, bathing suits, medication, valuable jewelry, or anything else for the start of your cruise or that you won't want to be misplaced. 
11. Look out for your line
Image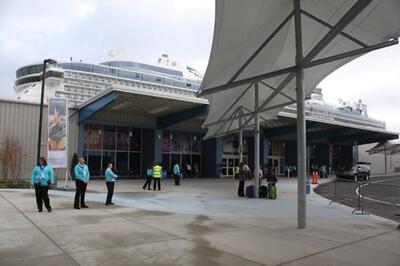 Guests with certain loyalty status tiers, suites, or other categories may have different embarkation lines, so this is something to watch out for when heading into the terminal. Priority lanes tend to move faster, which is always nice.
You don't want to have to be standing in the wrong line if you don't have to be! The sooner you can get on the ship, the better!
Read more: 15 ways to board your cruise ship faster
12. Have documents on hand
Image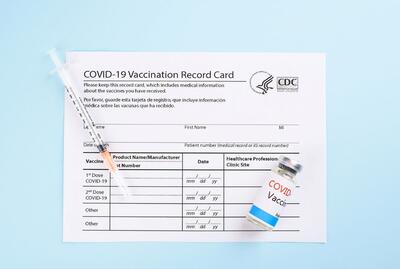 It's nice to have everything printed out and ready to go, so you aren't wasting time scrolling through your phone. Not only can this delay your own boarding process, but it can also cause those behind of you to have longer wait times, too! 
13. Bring proper identification
Image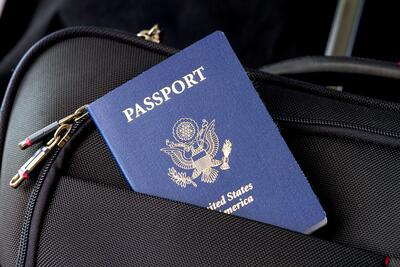 It is critical to make sure that you bring the correct ID for your trip and that your name matches the reservation exactly. In some cases, a birth certificate may be sufficient, but for some cruises, a passport is required. Pay careful attention to cruise line requirements so there are no surprises while you board. 
14. Have a stress-free lunch
Image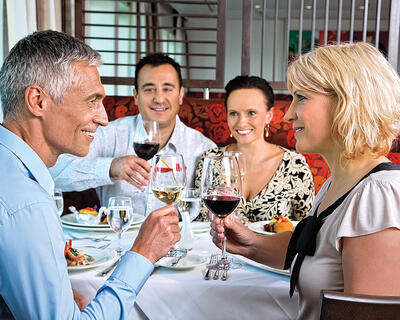 Once you make your way onto the ship, the cruise fun begins. We recommend avoiding the buffet if possible, as it is notoriously busy on the first day. Some ships may have complimentary lunch spots or even specialty dining for a relaxing start to the day. If you opt to dine at a specialty restaurant, you'll likely have to pay a surcharge; however, it is sometimes cheaper to dine during lunch than at dinner, anyway! 
15.  Make reservations
Image
Some reservations can't be made until you get on the ship and if you are particular about times or would like a specific restaurant, you want to get that taken care of. On some ships, that can be done at the restaurants themselves, so you don't have to get in the guest services line, which can be long on the first day.
This is also a good time to make reservations for shows. Some can be done through the cruise line apps; try this first.
16. Make plans for the kids
Image
It is also a good time to register your little ones for kids' programs, which are popular on cruise ships. Pop into the kids' clubs/programs to sign up for the days your kids will be attending any other specialized activities or if parents want a special evening out on their own.
Read more: The 5 best cruises for teens
17. Make sure you're Wi-Fi is working
Image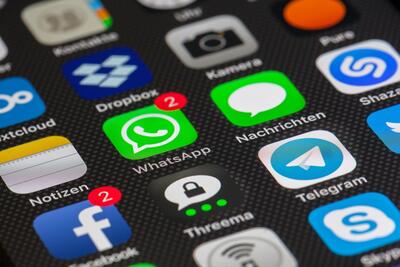 Although you don't need Wi-Fi to use cruise ship apps, if you purchased a package, make sure you have access once onboard. Cruise ships have separate help desks, apart from guest services, where they can help you get going if you are having any issues. You don't want to wait until after you've sailed away to realize that you aren't able to connect with those back at home. 
18. Explore the ship
Image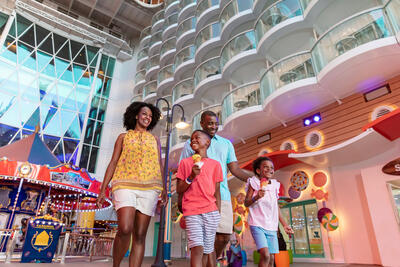 Another nice activity, while you wait for your cabin to be ready, is to explore the ship, wander around a little, get lost, all part of the fun. Some of the best discoveries happen that way.
It doesn't hurt to take a look at the ship's deck plans ahead of time, too. Sometimes, they can be a little bit confusing. If you have a general lay of the land, you'll be able to explore that much faster!
19. Take some fun pictures
Image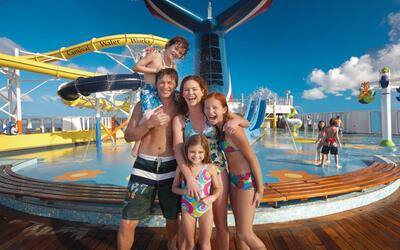 Take some fun, family pictures, and selfies all over the ship while you explore. On the first day, some areas are not busy at all, so it is a good time to get pictures without tons of people. Of course, there will be ship photographers roaming around if you want some professional pictures to frame when you get home. 
20. Check out your cabin
Image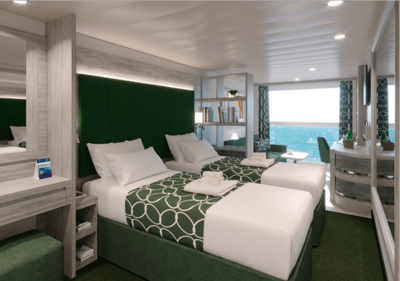 When that magical announcement comes that the cabins are ready, head to your stateroom and check it out. I find it is best to take pictures right away before our bags explode and the stuff is all over the place. Your cabin most likely will never look as neat as it does on embarkation day!
Read more: Your really dumb cruise ship cabin questions answered (2024)
21. Unpack
Image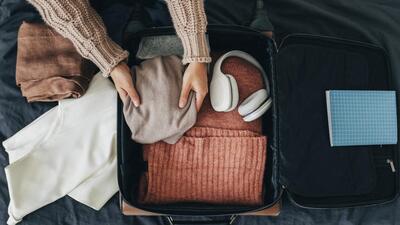 While not the most fun activity in the world, you should take a few minutes to unpack, organize, and hang up your clothes as soon as you get your luggage. This will also help to get some wrinkles out of clothes. For super easy unpacking you can even throw your packing cubes into different drawers for a quick effort.
22. Store your valuables
Image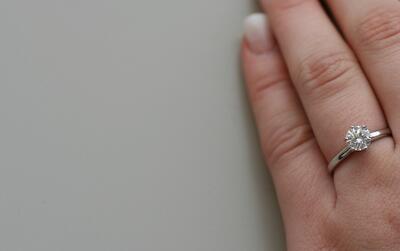 Make sure to put important stuff away. In addition to unpacking, it is a good idea to put important things like your passport or any valuables in a safe spot so you aren't wondering where you put them afterward. A good idea is to purchase a travel wedding ring, so you don't have to be worried about taking it off whenever you're heading off the ship or doing something a little more adventurous. 
23. Meet your cabin attendant
Image
More than likely, your cabin steward will be around in the hallway. It is nice to say hello to him or her on the first day. Let them know if you need anything, such as a fan, pack-and-play for kids, or wine glasses. Those items may not be available or in limited supply, so make sure to touch base as soon as you can.
24. Check in with the main dining room
Image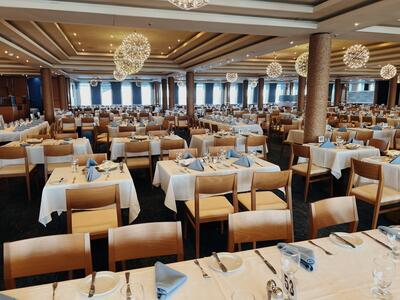 if you need to change anything, such as your dining time, or clarify dietary restrictions, take a moment to check in with the main dining room to make sure all is as it should be. 
For those traveling with a large party, it's important to ensure that everyone's seated at the same table(s). It would be awful if you all got to dinner on the first night only to realize that half of you all have an early dining time, while the others were assigned a later time. 
The cruise lines are very good about dealing with different food preferences and requirements, so make sure to double-check anything that is important, like nut allergies.
25. Have a signature cocktail/drink
Image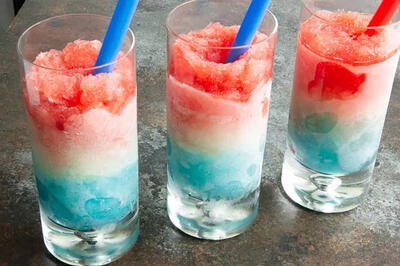 With a lot of the must-dos out of the way, take some time to enjoy yourself. It is important to keep hydrated, so maybe indulge in some first-day specials or savor your favorite cruise cocktail. This goes for kids, too – a great mocktail or milkshake can be lots of fun and get everyone in vacation mode.
Read more: 25 drinks to order if you have a cruise drink package
26. Try out some popular activities
Image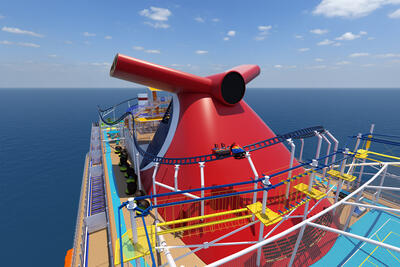 While other guests are busy visiting guest services or making plans, embarkation day can be a great time to get early access to some of the most popular activities. Check your cruise app to see what is open; you may be surprised by what you can get done on your first day.
Read more: 40 Fun Things to Do on a Cruise Ship
27. Find a great spot for sail away
Image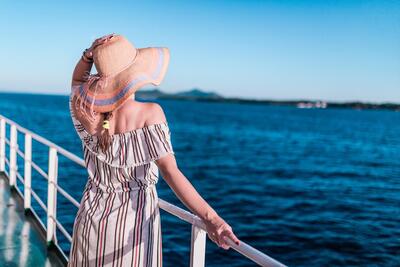 Sailaway is a great time to get some amazing views and celebrate the official beginning of your cruise. Many cruise lines have sailaway parties, so check out to see what is offered.
If you research your ship ahead of time, you might find tips and tricks from other sailors who have great sailaway recommendations. 
28. Put your phone on airplane mode
Image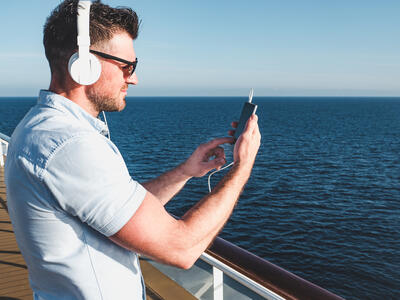 Before you get carried away with all the fun, put your phone on airplane mode. This goes for everyone in your cabin, especially kids/ teens who may not be worried about it. Putting your phone on airplane mode and enabling Wi-Fi is one of the best ways to make sure you don't with any unexpectedly high cell phone bill post-cruise.
29. Make sure to use any seasickness meds
Image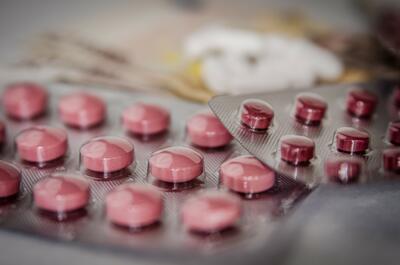 Some seasickness remedies, such as the sea band or the patch, are required to be applied before you feel unwell, so if you tend to get sick or are worried you might become ill, remember to put it on before you set sail.
Read more: Bonine vs. Dramamine for Motion Sickness: Which Is Better for a Cruise?
30. Take a tour of the ship's spa and fitness centers
Image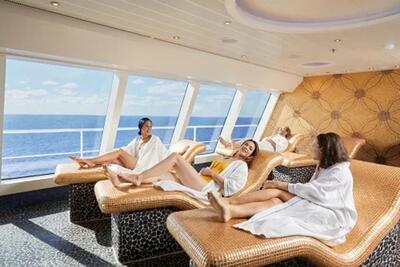 Sometimes, your ship's spa will offer discounts for those who book a treatment on the first day, and I have often seen them offer "samples" of certain treatments and even raffle off others for free!
While the onboard spa is one of the more expensive add-ons, it does not hurt to go check it out while you're exploring the ship. You never know what kind of deal you might be offered! 
31. Do the muster drill
Image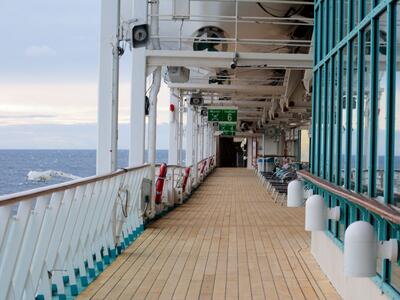 The traditional must drill is not the most fun activity on a cruise ship, but this has been transformed into a mostly a painless process that can be done through your phone or by watching a video in your stateroom. Cruise ships have to have these before they can sail so make sure you do yours. So don't be the person to prevent the cruise from leaving port! 
What should you expect during the cruise line check-in process?
Image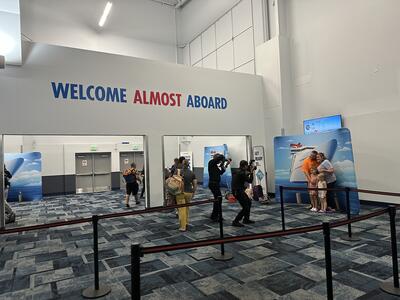 When you arrive at the cruise terminal, the first thing that you'll do is hand your bag to one of the porters. You won't see it again until it's placed outside of your stateroom. Typically, this is done before dinner; however, there are instances in which bags have been delayed, so you'll want to make sure that you have everything you need in your carry-on bag. 
Once the porter has taken your bags, you'll enter the terminal. Depending on where you're sailing from, you might go through security first or get your documents (i.e., passport/birth certificate and valid government-issued I.D.) checked by a port agent. 
Some cruise lines, such as Royal Caribbean and Carnival, won't give you your cruise cards until you get to your stateroom, so you will want to have your boarding pass ready to be scanned. Others, such as MSC, print your cruise card during the check-in process.
At this point, you're almost ready to get on the ship! You'll have a fun photo opportunity if you so choose, but you can skip it if you have no interest in purchasing the picture. If you've arrived during your scheduled arrival time, you can usually just walk onboard. If, however, you arrive too early, you might have to wait until your boarding number is called.