Weeks before your cruise begins, you will have an important decision to make: when do you want to check-in for your cruise?
The online check-in process varies from cruise line to cruise line. Carnival's, for instance, opens up 14 days before your sail date, while Norwegian's opens 21 days prior and Royal Caribbean 45 days before.
During the process, each cruise line will ask you what time you would like to arrive at the port and begin the physical check-in process, which entails checking your travel documents and going through airport-like security. 
Your vacation will officially begin as soon as you step foot on the cruise, so why wouldn't you want to arrive as soon as possible? You can enjoy a cocktail from the pool deck while watching other passengers deal with the afternoon crowds of the terminal. Plus, you might be able to even check off some, if not all, of the first day "must-dos!"
Here are 12 reasons why you should select the earliest check-in time possible for your cruise. 
Less time waiting around in the terminal after checking out of your hotel 
Image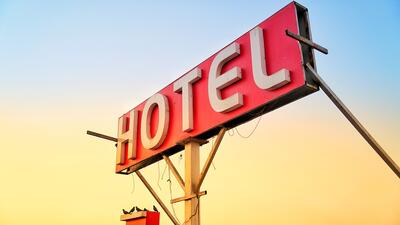 If you are flying to your cruise port, chances are that you're arriving (or should arrive) the day before the ship departs and are staying in a hotel the night prior. 
Since most hotels have an 11:00am or 12:00pm checkout time, you may find yourself waiting around in the cruise terminal for hours if you select a later check-in time, such as 2:00pm or 3:00pm. Most of the time, the earliest check-in time aligns with hotel check out policies. 
If you are able to snag an early check-in time, you can head over and get on the ship as soon as you wake up and have breakfast! You will not feel like you wasted a day of vacation because you will pretty much have a full day onboard. 
Read more: The 13 best cruise tips the pros use all the time
Parking is less of a hassle
Image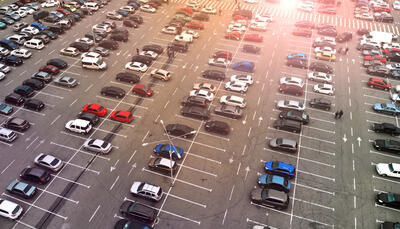 If you are driving to the port and have an early check-in time, you will be able to park your car closer to the entrance, meaning that upon disembarkation, you will have an easier time leaving the garage!
Plus, arriving later in the day means that you could face traffic delays in the garage. Depending on which cruise ship you are sailing on, there will be anywhere from 2,000 to 7,000 people trying to embark in one day. You do not want to be sitting in the parking garage when you could be on the ship enjoying a drink before sail away!
Quicker boarding process
Image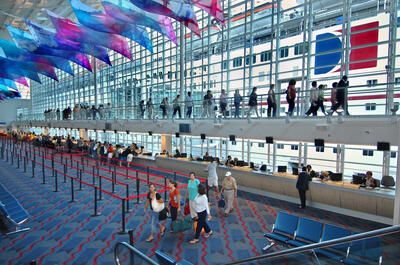 Arriving at the terminal early means that you will not have to deal with the later crowds. While the check-in process is pretty straightforward, there are a couple steps that you have to take prior to being let on the ship, including checking your travel documents and going through security. 
Even if you get to the terminal at your designated check-in time, the lines will start to get long later in the afternoon. It may take you twice as long to get through the check-in process!
You can, of course, speed up checking in by having all of your documents ready and completing all steps of the online check-in process. Coming prepared with pre-printed luggage tags means that you will not have to spend time giving your stateroom information to the porter.
Moreover, if you are shuffling through your bag looking for your passport or birth certificate, you will not only delay your own boarding, but you will also hold up the line.  
Read more: 15 ways to board your cruise ship faster
Better selection for dining and entertainment reservations
Image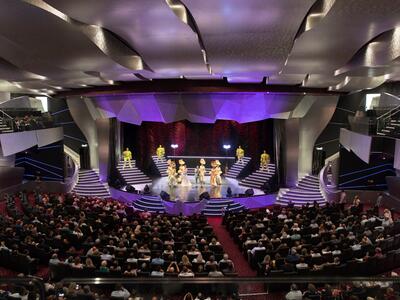 While many cruise passengers will book cruise add-ons ahead of time, being one of the first onboard the ship ensures that you have a greater selection. Popular dining times (i.e., 6:00pm to 7:30pm) book up quickly, and since spa services usually see discounts on port days, you will want to get a treatment time that works with your shore excursion plans. 
If you are sailing on a cruise line with a specialty dining package, you will have to wait until embarkation day to make your reservations. Likewise, some cruise lines do not allow you to make any reservations for shows until you get on the ship. 
Read more: 30 cruise ship embarkation tips and tricks
Shorter line to speak with the main dining room staff
Image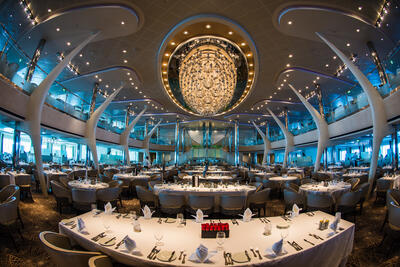 Upon checking in and reviewing all of your cruise information, you may notice that your party that is staying in multiple staterooms was not seated together, or one half has a different dining time than the rest. 
Whether you would like to switch from the early seating to late seating, make flexible dining reservations, or just make sure that your party is seated together, you can be among the first to get all of your issues sorted out with the main dining room staff. 
Enjoy a relaxing lunch in one of the specialty restaurants
Image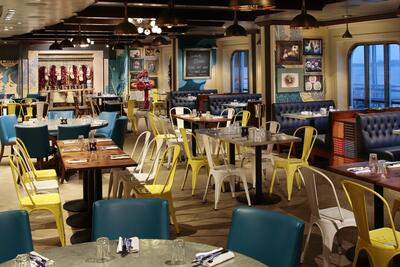 If you want to avoid the buffet on embarkation day (and we recommend that you do!), you can dine at a specialty restaurant. 
Since you will be having a three-course meal, you do not want to eat too close to dinner time, or you will not have an appetite! If you board the ship later, the specialty restaurants may even be closed to prepare for their dinner service. 
Of course, you will be charged extra for this, but eating at specialty restaurants for lunch is cheaper than dinner! 
Plus, depending on what you pack in your carry-on bag, you might prefer being able to make yourself comfortable in one place, rather than lugging everything around waiting for your stateroom. 
Read more: 16 tips to not waste money on your first cruise
Fewer people at the ship's buffet
Image
A lot of people head straight to the buffet for lunch once they get on the ship, as it is one of the complimentary dining options open on embarkation day. 
I recently sailed on Liberty of the Seas and was among one of the first people in the Windjammer, which meant that I was able to browse all the options without feeling rushed or accidentally running into people. By the time I finished, the atmosphere was completely different; there were people everywhere!
It would behoove you to do some research prior to your cruise, as you may find that there are other complimentary dining options open on the first day for lunch. 
Ability to enjoy the pool and hot tubs
Image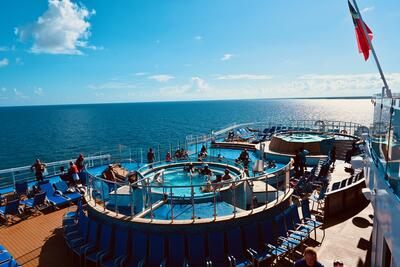 On sea days, you will find the pool deck to be anything but serene. In fact, it will most likely be the most crowded area of the ship!
If you want to enjoy the pools and hot tubs with fewer people around, embarkation day is a great time to do so. There is so much happening on the first day, from working on dining reservations to exploring the ship, a lot of cruisers are okay crossing off relaxing by the pool until later in their vacation. 
As sail away nears, the top decks will become more crowded, so by having an early check-in time, you can hang out on the pool deck before most other passengers are even on the ship. 
Note, though, that since your luggage will not be delivered to your stateroom until later, you will want to make sure that you have a bathing suit in your carry-on. 
Cross off must-do activities from your list
Image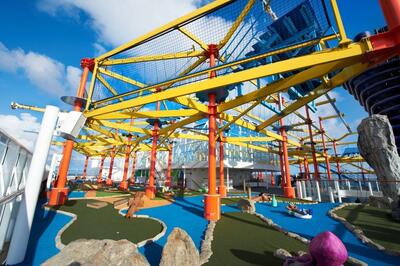 If you have any onboard activities that you really want to do, go ahead and see if you can cross them off your list on the first day. The lines will be relatively short, so you may be able to repeat them!
Depending on weather conditions, crew members may not open certain attractions later on in the cruise. If, for instance, it is too windy, they will not open the ropes course to guests. The Tidal Wave slide onboard Liberty of the Seas has been known to remain closed due to higher winds, too. 
You can confirm whether or not certain activities are open via the cruise line's app. If you plan on participating in sports activities, you will want to make sure that you are either wearing tennis shoes, or you have a pair packed in your carry-on bag. 
Read more: What other cruisers wish they knew before going on their first cruise
Register your kids for the youth club early
Image
If you plan on utilizing any of the children's programming onboard, you will need to make sure that every child is registered. The best time to do this is on embarkation day; however, the lines can get longer in the afternoon. 
Registration only takes a few minutes, and the earlier you get it done, the earlier you can start to enjoy the ship and everything it has to offer!
Plus, you will have the opportunity to look around the facilities, as well as get any questions answered without feeling as though you are holding up the line. 
Read more: 5 Kids' Cruise Lines the Whole Family Will Love
Time to explore the ship before unpacking
Image
Sometimes, you may be lucky to find that your luggage is waiting outside of your stateroom as soon as it is ready. Other times, it may come a little bit later. 
Regardless, getting onboard as early as possible means that you will have more time to explore the ship prior to spending time in your cabin unpacking. It is nice to get a lay of the land, so you know where everything is!
While some may prefer to live out of their suitcase on vacation, you will want to maximize the limited space inside of your cabin; leaving luggage out will make your cabin feel cramped. 
Note that if you want access to certain items while waiting for your bags, you will want to pack them in your carry-on. This includes things like important documents (i.e., passport), medications, a swim suit, electronics, etc. 
Read more: The worst cruise ship packing mistakes
More time to utilize your drink package 
Image
If you pre-purchased a drink package, you are probably hoping to get your money's worth! Even if you do not head straight to the bar for a cocktail or beer, you can get a specialty coffee to fuel up for all of the sail away activities! Maybe you want to go to the different bars onboard to see which is your favorite as early as possible.
Perhaps you held off on purchasing a package because you were not sure if it would be worth the extra cost. If you change your mind, there are plenty of places to get a package once you get on the ship. Plus, you will be able to have any questions answered by a crew member, which may help you make a well-informed decision. 
As more people board the ship, the lines to talk with a crew member about drink package options will increase. 
Even minors with non-alcoholic packages can get a mocktail or two before sail away-- it is their vacation, too!