When planning the perfect cruise vacation, one of the most important considerations is the itinerary. On a weeklong cruise, you can visit anywhere from three different ports to six! 
Once you place the deposit on your cruise fare, you can begin to talk to others about what kinds of activities they want to do while ashore. You will want to make sure that you budget for tours to make the most of your limited time in each place. 
If you are new to cruising and wondering how to spend your time off the ship, here is a guide to all your questions about what shore excursions are!
What are shore excursions?
Image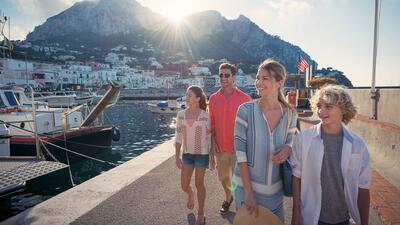 Shore excursions are tours designed for cruise ship passengers. They are meant to give you a taste of what the port of call has to offer, as you will not be able to get to experience everything in your limited amount of time ashore. 
Depending on where you are visiting, you might want to visit historical or cultural landmarks, get a taste of the local cuisine, or spend some time outdoors! This means that you could visit places within walking distance of your ship, or you may be transported via bus to nearby cities. 
When booking any excursion, you will want to read the fine print to see what is included. Most of the time, transportation, entrance, fees, etc. will be included. You may, however, be responsible for a fee upon arrival or other incidentals like lunch.
Are shore excursions included in the cost of the cruise?
Image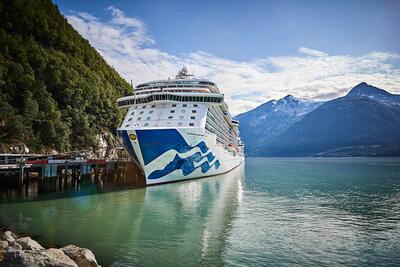 While mainstream cruise lines do not include shore excursions in the cost of the cruise, there are some luxury lines that do; however, expect for the initial cost to be higher. 
When sailing on Royal Caribbean, Carnival Cruise Line, Norwegian Cruise Line, Princess Cruises, Holland America line, Celebrity Cruises, MSC Cruises, Virgin Voyages, etc., you will be responsible for paying for your own shore excursions in each port of call. 
This is why it is important to budget appropriately for your cruise, as you could find yourself in a position where you are visiting three, four, or five different places! Cruise add-ons, while not required, definitely help to make your vacation experience more memorable. 
Read more: 14 cruise ship extra charges you should know about
Do you have to book shore excursions through the cruise line?
Image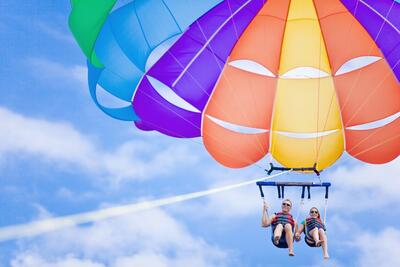 No, you are welcome to book shore excursions through an independent vendor. Third party tour operators are likely going to offer excursions at lower prices than what is available through your cruise line. Plus, you may find a tour that is not offered by the cruise line!
There is an important caveat, though: if your tour is running late, the ship will not wait for you. The only time that a cruise ship will wait for passengers is if they booked a ship-sponsored excursion. 
If you decide to plan your own shore excursion, give yourself a buffer to make sure that you return to the pier on time. Do not book something that is scheduled to arrive thirty minutes prior to the ship's scheduled departure time. 
Likewise, you will want to make sure the start time is later than the ship's arrival. When a ship docks, it must be cleared by the local authorities prior to letting guests off, and you never know when there might be a delay with this process. 
Read more: Will the cruise ship wait for you if you're late at a port?
How much do shore excursions cost?
Image
The price of shore excursions varies greatly. You might be able to find a snorkeling tour for around $60 per person in Cozumel, while some tours in Alaska can cost hundreds of dollars each! On average, though, you are likely to find excursions anywhere between $50 and $200 per person. 
Carnival Cruise Line, for instance, offers excursions ranging from $39.99 to $199.99 per person in Cozumel. You can even get a private van for $499.99 for up to seven guests or private beach cabana on Isla Pasion for $999.99 for up to twelve guests. 
Prior to booking your cruise, it is best to do some research and see what the average cost of excursions in your ports of call are. Note that the longer and more strenuous the tour is, the more expensive it will be. 
Read more: 10 tips for getting the best cruise shore excursion values
Are there shore excursions for those with mobility issues?
Image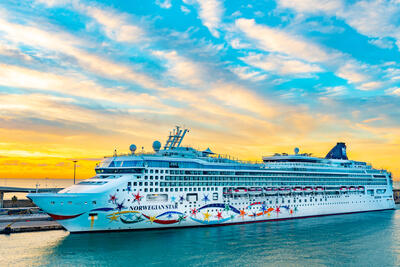 It depends on the port. If your cruise line is offering accessible shore excursions, they will be clearly labeled as such. On Carnival Cruise Line's website, for instance, you can filter shore excursions to only show those that are wheelchair accessible. Even if you find that your port of call does have some accessible options, the choices are usually limited.
Sometimes, you might be able to find a local company with more variety. If you are taking a Caribbean cruise, you might find Accessible Caribbean Vacations' website to be helpful. It is run by John Sage, who was injured in a snow-skiing accident in 2001. The website gives reviews on the accessibility of different ports, as well as shore excursions. 
Do I need to tip when I go on my shore excursion?
Image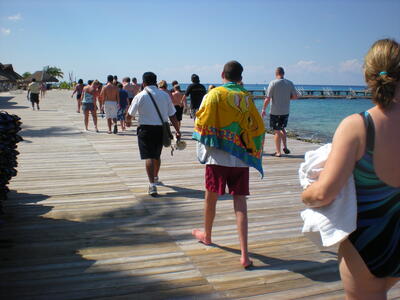 Since cruise ship gratuities are either paid in advance or billed to your onboard account during the voyage, you may not be planning on bringing much cash with you. At the end of any tour shore, though, it is customary to tip the tour guide. The exceptions would be if you are visiting a country with a non-tipping culture or if the gratuity is included included in the price in the base price.
There is no set rule when it comes to how much you should tip. Some like to tip a percentage of the tour's cost, while others give a flat rate depending on the length. 
Do not forget about the bus drivers, either! 
Read more: Tipping on a cruise ship: Guide and what to do
Do I have to go on a shore excursion? 
Image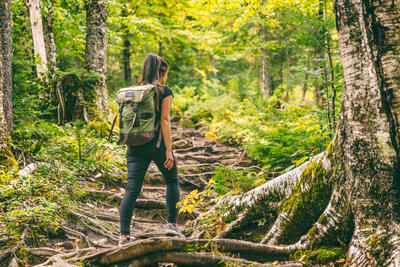 Nope! You may find that you would rather explore the port on your own. On a tour, you would not be able to wander the streets and find local boutiques, restaurants, etc. In fact, sometimes tours do miss out on really letting cruise passengers experience local culture, simply because it is hard to fit everything in!
There are some exceptions. When visiting cruise line private islands, for instance, you will find that there are no local operators. If you want to do anything other than lounge on the beach, you will have to book a tour directly through the cruise line. Likewise, sometimes it is easier to go on a tour if you are visiting a remote location where accessing highlights on your own would be difficult. 
Read more: Do I Have to Book Shore Excursions on a Cruise?
When should I book my shore excursions?
Image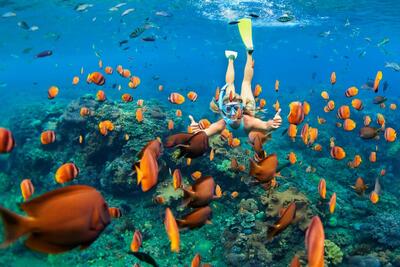 The last thing you want to happen while on vacation is to realize the shore excursion you were looking forward to going on is sold out. Tours sell out for a bunch of different reasons. There might be a small capacity limit, or your desired time booked up quickly. Note that accessible tours tend to sell out quickly, too, especially in bucket-list destinations.
Once you do your research and find the excursion that you want to do, you will want to go ahead and secure your spot! If you wait until you are onboard, you may be disappointed with what is available.  
Are there any age restrictions?
Image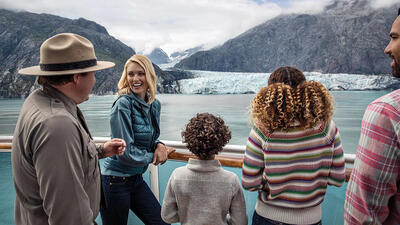 Before booking any shore excursion, you will want to read into the fine print to see if there are any age restrictions. Some excursions, particularly those that are active and/or longer in duration, may not allow children of a certain age to join. 
Royal Caribbean, for instance, states that the minimum age for their Chileno Bay Deluxe Snorkeling tour in Cabo San Lucas is eight-years-old. Carnival Cruise Line, on the other hand, has no minimum age for the White Pass Summit Excursion in Skagway, Alaska. 
What if I need to cancel my shore excursion?
Image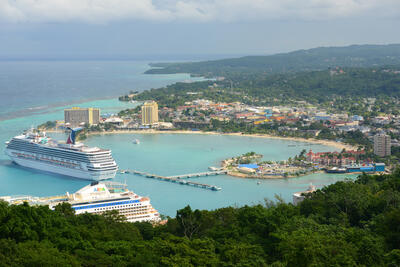 Cruise lines and tour operators have different cancellation policies, which is why before you book any shore excursion, you need to make sure that you are fully aware of their specific cancellation policy.
Carnival Cruise Line's policy states that you will only receive a full refund if the cancellation is made 24 hours prior to sailing. Cancellations onboard are subject to a 25% cancellation charge, and the remaining refund will be posted to the guest's Sail & Sign account, not their original payment method. If you cancel within 24 hours of arriving to the port, there will be a 100% cancellation charge. 
If you are cruising with Royal Caribbean, Celebrity Cruises, or Norwegian Cruise Line, you should be able to get a full refund if you cancel the tour up to 48 hours before arriving in the port. 
Princess Cruises requires that all modifications to shore excursions be done five days prior to the sailing to be eligible for a refund to the original form of payment. If you are cruising to Alaska, the cutoff is three days. 
Holland America Line also refunds shore excursions to the original payment method if cancelled three days prior to embarkation. If the cancellation is made within three days, the refund will be applied to your onboard account. A 100% cancellation fee will apply if the modification is made after the cancellation deadline for the specific shore excursion. If you cannot find this date in the fine print, you can call and speak with a representative or wait until you are onboard. 
Virgin Voyages states, "To receive a full refund, all Shore Things [excursions] must be canceled 24 hours prior to the scheduled Shore Things departure time...Cancellations made prior to the 24-hour period will be automatically credited to your account." 
Finally, MSC Cruises allows for prepaid excursions to be modified or cancelled either up to 2 days before the cruise's departure or once onboard to be eligible for a full refund. If you wait until you are onboard, you have up to 48 hours prior to the booked shore excursion. There will be no cancellation fees, and a refund will be posted to your onboard account. 
Read more: 11 common cruise shore excursion mistakes to avoid