There are so many things you can do on a cruise ship, so to some, the ship is as much a destination as the ports of call. 
If you are looking to make the most out of your time onboard, consider an itinerary that includes a few sea days. It will be difficult to get the full experience, especially on larger ships, if you do a port-intensive cruise and only are onboard at night. 
Sea days are great because, unlike port days, you will not have any scheduled excursions. Instead, you can focus on relaxing by the pool, exploring everything the ship has to offer, or a combination of the two. Essentially, it is okay to not have any kind of plan! 
Here are 25 fun things to do on a cruise ship sea day. 
Read more: 17 mistakes you shouldn't make on a cruise ship sea day
Sleep in
Image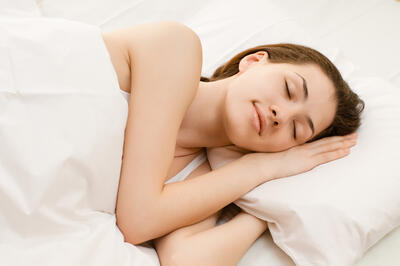 Maybe your first sea day is the day following embarkation, a busy date in port, or a late night in one of the ship's bars. There is nothing wrong with catching up on your sleep, so you are well rested for the rest of the cruise. 
Start your day off with breakfast in bed 
Image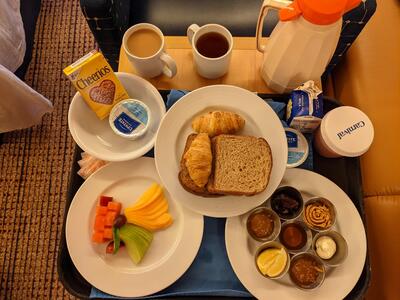 Even better than just sleeping in? Get breakfast delivered to your stateroom! If you are staying in a balcony, there is nothing more relaxing than a private breakfast while sitting outdoors. 
Even if you are staying in an interior or ocean view room, you can enjoy a more leisurely morning if you order room service for breakfast. 
On most cruise lines, continental breakfast between certain hours is complimentary. Some premium offerings are subject to additional fees, including a service charge.
Get up early to watch the sunrise over the horizon
Image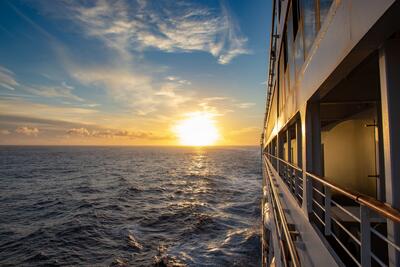 Sleeping in is not everyone's ideal way to spend their vacation time. If you are an early riser, head outside to watch the sunrise over the ocean. It is a peaceful place to enjoy a cup of coffee before the rest of the ship starts to wake up. 
Start your day off right in the gym 
Image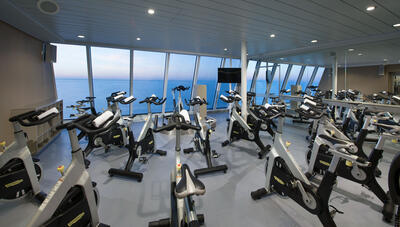 Sea days are a great time to visit the ship's gym, as you do not have to worry about making it off the ship by a certain time. While the exact offerings will vary based on cruise line and ship, you can expect to find cardio equipment, resistance training machines, weights, and mats. 
You can check the ship's schedule to see if there are any fitness classes being offered, too. Some are included in the cost of your cruise fare, while others will incur an additional fee. Moreover, you might be required to sign up in advance. 
Explore the ship
Image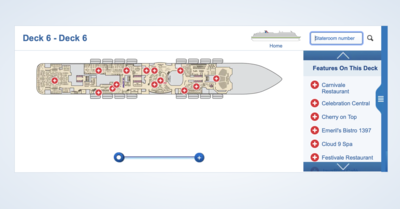 While you should take time to orient yourself with the ship on embarkation day, it never hurts to spend a little bit more time wandering around. You never know what hidden nooks you will stumble upon. 
On my last cruise onboard Freedom of the Seas, it was not until the last sea day that I went to the aft of the ship to check out the Flowrider and Perfect Storm waterslides. I discovered that there was a sun deck that had great views of the ship's wake. It was also relatively empty, with everyone gathering around the surf simulator instead. 
Listen to live music 
Image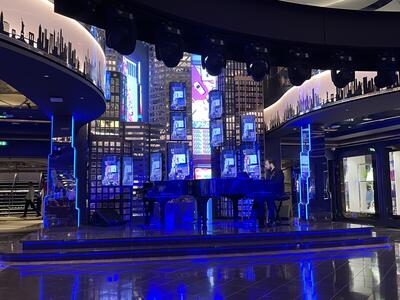 Throughout the day, but especially in the evenings, the ship will come alive with onboard entertainment. You will find live music being played in multiple venues, whether it is on the pool deck or in an indoor lounge. 
Take a tour of the ship
Image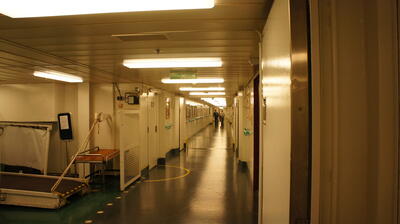 Ever wanted to explore the behind-the-scenes areas of a cruise ship? For an extra cost, you can learn about ship operations, explore the Engine Control Room, and receive a tour of the Bridge.
The name of these tours varies from cruise line to cruise line, and they are only offered to a limited number of guests. If this is something that interests you, take time to browse the online planning tool, as you will be able to see whether or not this is available. You can always ask when you board, too; however, all tours may be booked by then!
Read more: 14 cruise ship extra charges you should know about
Browse the onboard shops
Image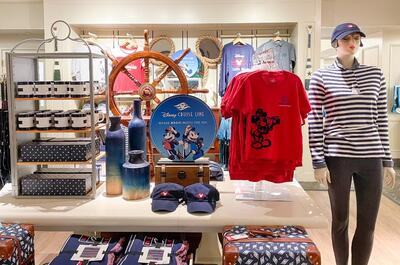 Since everything onboard the ship is duty free, the shops cannot be opened when the ship is docked. Make sure you budget some time during your sea day to walk through the stores to see if there are any souvenirs that you want to pick up! You will find cruise line specific merchandise, as well as cosmetics, alcohol, and more. 
Try your luck in the casino 
Image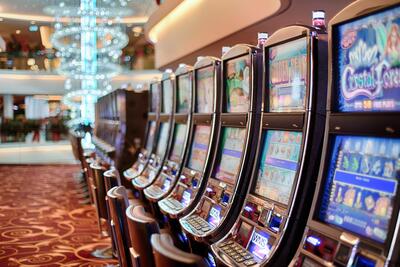 Another activity you cannot do in port is gamble in the onboard casino (note: there are no casinos available on Disney cruise ships). 
You will find a variety of table games and slot machines. The newer the ship, the larger the casino often is, meaning you will have more to choose from. 
If you have a favorite game, check the ship's schedule to see if there are any tournaments being offered!
Play a round of trivia
Image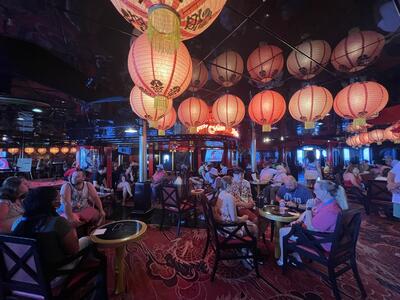 Speaking of the ship's schedule, you will find numerous different activities being offered throughout the day, both when in port and at sea. Trivia is popular amongst cruisers. Topics range from general knowledge to music, movies, and more. 
While the prizes are not anything to write home about, you may walk away with some free cruise line swag! 
Get some sun on the pool deck
Image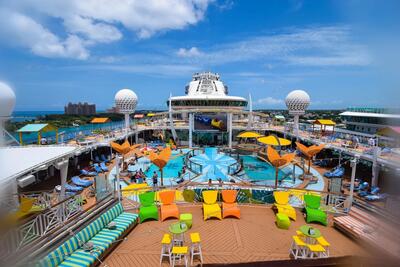 The pool deck is, arguably, one of the most popular places to spend sea days, especially when the weather is sunny and warm!
If you arrive after a certain time, usually 10:00 or 11:00am, you might find that you have to search for a seat. To beat the chair hogs, you will want to make sure that you are up, fed, and outside early enough to pick your desired seats. Maybe you want to be located near the bar or on the first row by the pool. 
Make sure you also bring enough sunscreen!
Rent a private cabana on the pool deck
Image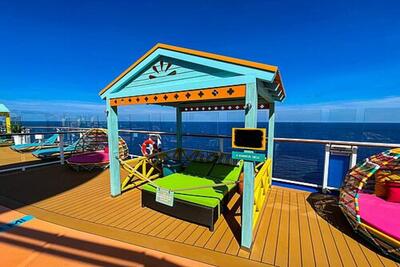 While this will not be an option on every ship, they are popular on the ships they have them! Booking a private cabana means that you will not have to worry about chair hogs. Plus, they are much more comfortable than standard pool chairs. 
On an upcoming cruise onboard Royal Caribbean's Freedom of the Seas, they are currently being advertised for $400 per sea day. 
If this is not an option on your cruise ship, consider splurging on an experience that guarantees you access to dedicated pools. Select Carnival ships, for instance, have Havana cabins. Not only do these staterooms feature upgraded finishes compares to other rooms, but they also come with access to a private pool. 
Watch a poolside movie 
Image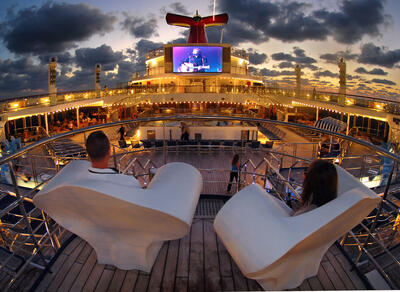 Most cruise ships have large screens on the pool deck where they will play movies throughout the sailing. If at night, make sure that you bring a light sweater, as the wind can make you feel chilly! 
Book shore excursions for future ports of call
Image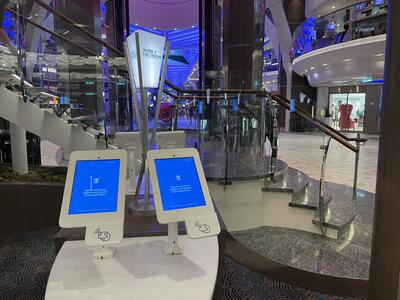 You should take the time to plan your shore excursions ahead of your cruise because you want to thoroughly research every port of call that you are visiting. If you do not, though, you are able to browse options once you board. 
If you have a sea day early on in your cruise, take some time to visit the shore excursion desk. The staff will be able to answer any questions that you may have and help you make any bookings. 
Read more: 16 things to do right after booking your cruise
Get pampered at the spa
Image
While one of the more expensive ways to spend your sea day, sometimes there's nothing like a day in the spa! From facials to massages, acupuncture treatments, manicures, and even thermal suites, there are numerous ways you can pamper yourself. 
If you are wondering the best time to book a treatment, you will want to make sure that you do not have any activities planned for right after. The products, such as oils and balms, stay on your skin and continue to do their work even after you leave the spa. Consider an early morning or afternoon treatment, rather than a time that requires you to rush back to your cabin to prepare for dinner. 
Play some outdoor games like ping pong or shuffleboard
Image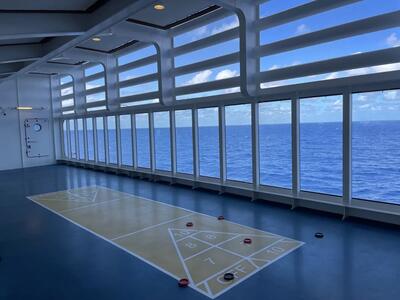 It is likely that you will be able to find certain outdoor games onboard your cruise ship, whether it is ping pong or shuffleboard, with the latter usually placed somewhere that offers great views of the ocean. 
Sometimes, they may even be located in little alcoves to protect against wind and other weather conditions. 
If you would rather play more modern video games, or the weather makes it so that a game of ping pong is impossible, head to the ship's arcade. While the games will cost you extra, a friendly round of air hockey or two makes a great dinner conversation. 
Dine at a specialty restaurant 
Image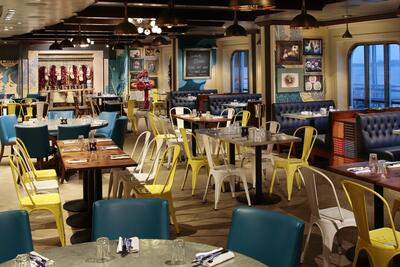 Specialty dining is one way to elevate your cruise experience, as the overall atmosphere is more intimate than that found in the main dining room. Plus, the food is of a higher quality. Consider going on a sea day to give you something to look forward to! 
After a long day ashore, you might not be in the food for a long teppanyaki or steakhouse meal and would prefer a quick meal at the ship's buffet. 
Available options vary by ship and cruise line, with newer ships having more to choose from. 
It is not uncommon for reservations to book in advance, either. 
Read more: I tried the best specialty restaurants on Carnival Celebration
Relax with a book
Image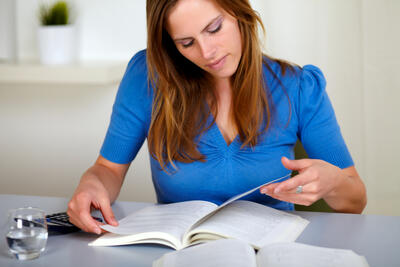 Did you pack a book or reading tablet, such as a Nook or Kindle? Sea days are a great time to catch up on the book that you've been meaning to pick up for ages. You can kick off your shoes, grab your drink of choice, and spend time reading while basking in the ocean's breeze. 
Walk through the art gallery
Image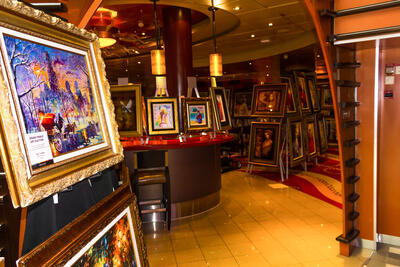 Every cruise ship has an art gallery onboard, and most of the time, the art work changes throughout the sailing. What you see on embarkation day might not be there during your first (or last) sea day! Walking through the art gallery gives you a sense on whether you not you might like to attend an auction, too. 
Attend a cooking demonstration
Image

Depending on which cruise line you are sailing on, cooking demonstrations may be included in the cost of your cruise fare, or they may be subject to an additional fee. 
Royal Caribbean, for instance, charges for their sushi making class, while Carnival's website states that they "...take the joy of cooking and transform it into a delightful hour-long presentation of kitchen skill and ingenuity… where taste tests are always included."
Get dressed up for formal night
Image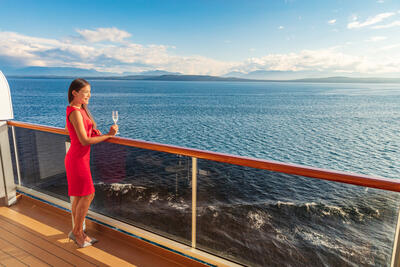 While not always the case, most itineraries try to plan formal night for a sea day. It takes time for everyone to get dressed up, and nobody wants to feel like they are in a rush after a long day ashore. 
Spend a little bit extra time dolling yourself up on formal night. The line for professional pictures often gets pretty long, so you want to budget that into your schedule before dinner, if that interests you. 
Attend a wine or liquor tasting
Image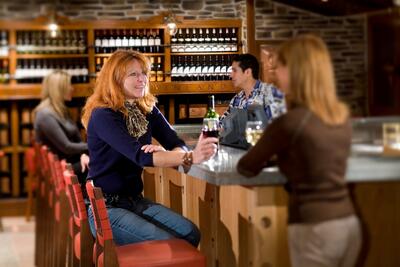 Like the cooking demonstrations, not all wine and liquor tastings will be included. They are, however, great for those looking to discover a new favorite drink of choice. 
Maybe you want a new go-to martini or have little knowledge about wines and are hoping to learn more. Regardless, these tastings are great for those looking to try something new without committing to full-size beverages off the bat.  
Show off your skills at karaoke 
Image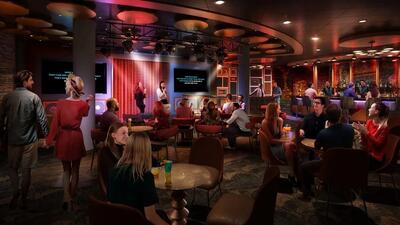 Do you like to sing? Make sure you look at your ship's schedule to ensure that you have a chance to go to karaoke. Like on land, you will select a song from an extensive list and sign up for a slot. 
Find a cozy spot to play card games with friends and family
Image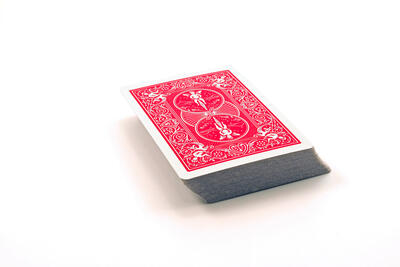 Maybe the weather is not what you had envisioned or you need a break from the heat. Thankfully, there are many places throughout the ship where you can settle down and play some games with friends. It is recommended to bring your own, especially if you have a favorite.  
During peak meal times, avoid playing in the buffet, though. You do not want to be the reason that a hungry cruiser cannot find a place to eat!
Book your next cruise to receive onboard benefits 
Image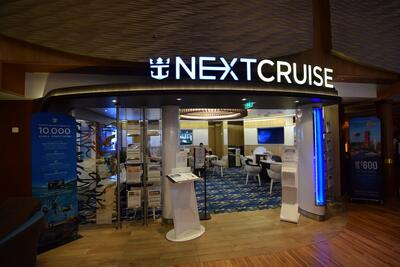 Not ready to think about your vacation coming to an end? Don't worry-- you can leave your cruise knowing that you have another one booked! 
Just head to your ship's booking desk. Here, you will meet with an agent who will discuss potential options. This is great if you don't really know where to begin. Do you want to sail on the newest ship, or would you prefer a more port-intensive sailing to unique destinations? 
They may even me able to recommend something in the middle! You will also benefit from the onboard booking bonus, which means you will most likely benefit from reduced deposits and onboard credit. You can transfer the booking to your travel agent once you get home, too.