Once you have decided what cruise line, ship, and itinerary best meet your travel needs, you can book your cruise and officially start the countdown! After that, you will need to start thinking about other logistics. 
Do you, for instance, plan on flying or driving to the port? Have you thought about what cruise add-ons you might be interested in? 
While booking the cruise is exciting, there are other details that you must take care of first to ensure that you have the greatest vacation possible. 
Here are 16 things to do after booking your cruise. 
Read more: What to know before booking a cruise
Make sure you have valid travel documentation 
Image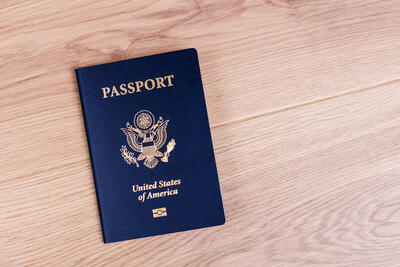 The first thing you should do after booking your cruise, or possibly even before, is make sure that you have valid travel documentation-- you do not want to be denied boarding at the terminal! 
You will need to account your original birth certificate and government-issued photo ID or passport. If you are going with the latter, make sure that it is valid at least six months after the date your cruise is scheduled to return. Let's say that your cruise departs on January 5, 2024. Your passport will have to be valid through at least June 5, 2024. 
Read more: Can you you on a cruise without a passport?
Write down important reminders
Image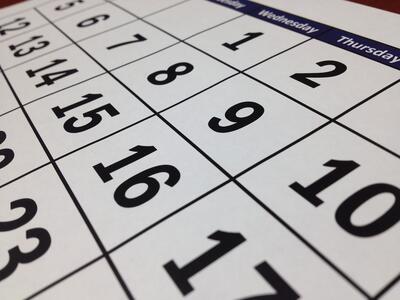 Whether you want to use your phone's reminder application or write down the dates on a calendar, you should take note of when check-in for your cruise opens, and when, if you cannot already, book add-ons. 
If, for instance, you are cruising with Disney Cruise Line for the first time, you will be able to add cruise activities to your reservation 90 days prior to sailing, while Platinum Castaway Club members can add them 120 days prior.  
Knowing your check-in date is important, especially if you want to secure an earlier check-in time! If you forget to check the website on the day of, you might find that you will not be able to get to the terminal until later in the afternoon. 
Read more: 15 ways to board your cruise ship faster
Think about pre-cruise travel logistics
Image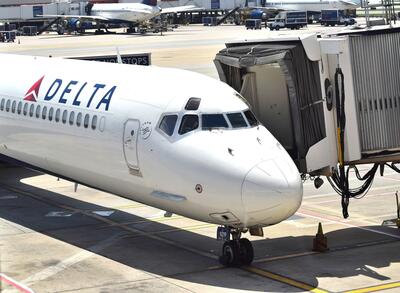 Before your cruise can begin, you have to safely get there! Do you need to book flights and a pre-cruise hotel? If you wait until the last minute, you might end up paying more for airfare than is necessary. 
If driving, you can research where you want to park. Plus, you can sometimes save money by making parking reservations in advance. There are also often third parties that offer cheaper rates than the port. 
Read more: Why you should plan a cruise within driving distance
If your cruise is not too far away, start making a packing list
Image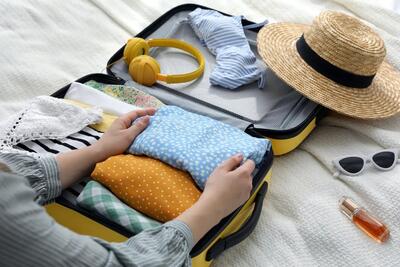 Even if your cruise is a few months away, you can start to think about what you want to bring. If there are themed nights, do you want to participate, or perhaps you and your travel party want custom-made embarkation shirts? 
If you wait until the week before to begin researching and thinking about this, you may have to work with what you have instead of having an excuse to go shopping!
Read more: Cruise Packing List: What to Pack for a Cruise
Purchase Amazon essentials
Image
Speaking of packing, there are some helpful items that you should bring on your cruise that cost less than $20. You know that you need to pack clothing, toiletries, and shoes. 
Did you consider towel clips to help keep your towels from blowing away on the pool deck? What about magnetic hooks to help you organize your stateroom a little bit better? While these things are not necessary, they will certainly make you look like a cruise veteran! 
Plus, many of them can be reused in the future. You do not need to take a cruise to use snorkel equipment or benefit from having a Tide stain remover pen handy. 
Finalize arrangements at home
Image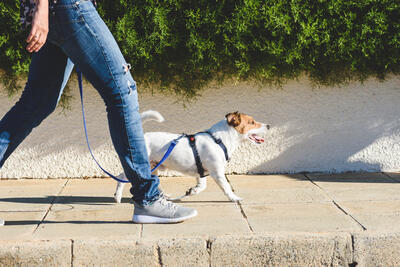 Have you requested PTO? Does your favorite dog sitter have availability? If not, do you know where they will be boarded? While these types of arrangements are not always fun, they are some of the most important! You will not be able to fully escape into vacation mode if you are worrying about things back at home. 
Start researching you ports of call
Image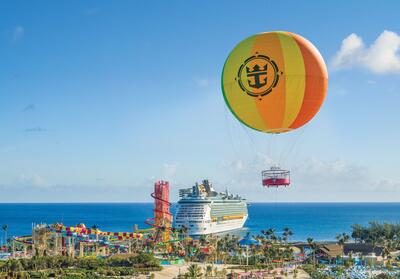 You want to give yourself time to thoroughly research every port of call that you are visiting. Failing to do so could result in you and your travel party missing out on some pretty neat and once-in-a-lifetime experiences. You do not have to book anything immediately, either. That being said, if you see a tour that you want to do, it is best to go ahead and secure your spots. You never know if it will sell out closer to the sail date! 
Do not, however, book a tour based on the advertised title or stock image. You need to read all about it before making a decision. If, for instance, it is visiting multiple places, how long will you have at each? Is lunch included? 
Even if your cruise is to the Caribbean, you may not want to visit a beach each day. There are so many other things to do, depending on what ports you are going to, including visiting Mayan ruins, taking an ATV tour, zip lining, and even food tours to experience some of the local cuisine! 
Read more: 11 common cruise shore excursion mistakes to avoid
Make flexible dining reservations
Image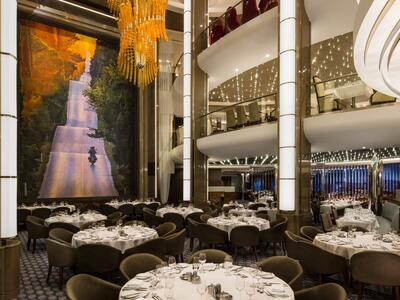 If you chose the early or late traditional seating, you will not have to worry about this. On the other hand, for those that chose the flexible dining option, you may be able to go ahead and make reservations for each night of the cruise. 
Doing so as early as you can ensures that you have the most options when it comes to the times. If you wait until you get on the ship, there is a good chance that you will have to wait to be seated each evening or have less desirable reservation times to choose from. It is unlikely that you want to eat a late dinner each night. Otherwise, you would have opted for the late traditional seating!
Find a Facebook group for your sailing
Image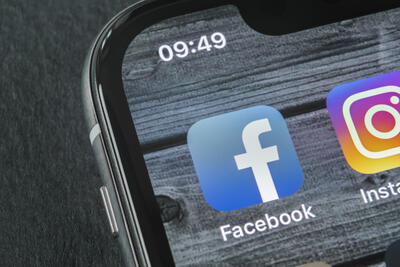 Facebook groups and message boards can help you learn more about the specific ship and itinerary you are sailing on. You can find groups for your sail date, as well as the ship in general. They are a great resource, even if you have cruised before!
You will be able to read firsthand accounts of excursions, dining experiences, show reviews, and even hotel recommendations for before or after the cruise. 
Likewise, you may be able to meet people sailing on your cruise and meet up with them. It is not uncommon for passengers to try and arrange bar hops or slot pulls. 
Read more: The 13 best cruise tips the pros use all the time
Download the cruise line's mobile app
Image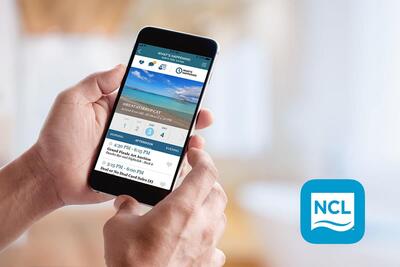 Your cruise line's app serves many functions. Not only is it the place that you will be able to see the ship's daily schedule, but you can chat with other passengers, make reservations, check your onboard spending, and more. 
It is a great resource to have before the cruise, too. You can browse menus and deck plans to familiarize yourself with the ship. When it comes time to finally board, you will not have to scurry and try to find your phone to download the app while in the terminal to access important documents. 
Read more: 18 Cruise Apps You Need Before Your Next Sailing
Start thinking about door decorations
Image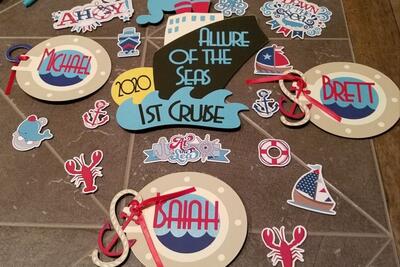 Decorating your stateroom door is a fun cruise tradition that adds some personality to it. When walking through the hallways, it is not uncommon to see decorations for a special occasion, such as a wedding anniversary, honeymoon, graduation, birthday, etc. 
You do not have to be celebrating anything to take a cruise, though. You can opt to decorate it in a nautical theme, warn others that you bought the drink package, or anything else that makes it stand out! 
If you want anything custom-made, you will want to give yourself plenty of time to decide on the theme and to order it. If you wait too long, you may find yourself leaving before your package arrives. 
Transfer to a travel agent, if you did not book through one
Image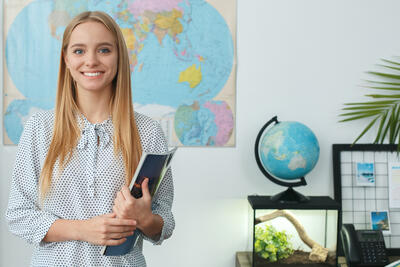 If you did not book your cruise through a travel agent, you can transfer the reservation to them a few days after booking. The timeline varies based on cruise line. Royal Caribbean, for instance, says a reservation can be transferred within 48 hours after booking, unless, that is, you book while on a cruise! The maximum allotted time to transfer is increased to 30 days.  
On the other hand, Norwegian Cruise Line's website says that "bookings may be transferred to a Travel Agent up to 14 days from creation...," meaning that you have longer after booking a Norwegian cruise to transfer than a Royal Caribbean one. 
You may not think that you will benefit from a travel agent once the cruise has been booked; however, they have knowledge that will make the rest of the planning process a breeze! They will be able to recommend specialty restaurants, shore excursions, and more. This will save you time in the end, as you will not have to be the one researching everything. 
Read more: Why you should book a cruise through a travel agent
Purchase your cruise add-ons
Image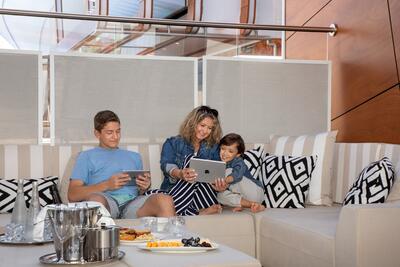 Cruise add-ons include things like drink packages, specialty dining, internet, and more. While none of these are necessary, they do enhance your overall cruise experience. Imagine spending a week at sea and never having to worry about how much you have spent on alcohol? With a drink package, you will have prepaid for all your drinks for the week! 
Likewise, you do not want anything to book up. If there is a specialty restaurant that you want to eat at, go ahead and make your reservation. 
Certain cruise lines offer discounts when you book these things in advance, too. Royal Caribbean's Cruise Planner, for instance, sometimes discounts drink packages up to 40%! While Carnival's deals are not as great, you can save 10% off the price of their drink package if you get it before the cruise. 
Read more: 14 cruise ship extra charges you should know about
Read up on prohibited items
Image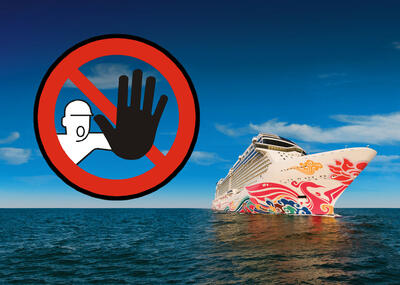 There are some items that you will have to leave at home. Sure, you know that you cannot bring drugs or weapons on the ship, but what about a steamer? Unfortunately, that will have to remain at home, too. For that reason, you may want to plan or purchasing wrinkle release spray. 
Reading up on all the items that are not allowed on your cruise ship will help you to plan accordingly and create the best packing list. 
Read more: Banned: 23 Things You Absolutely Cannot Bring on a Cruise
Look into your cruise line's policy for dietary accommodations
Image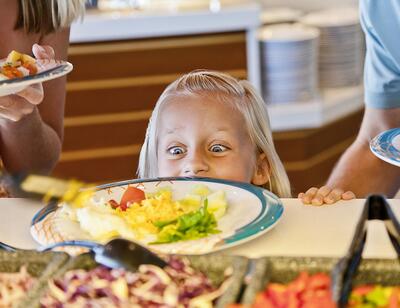 Some cruise lines, like Royal Caribbean, require you to email then no less than 45 days in advance if you have any dietary restrictions that you want accommodated. Requests for Disney Cruise Line must be submitted no earlier than five weeks prior to your sail date and no less than three days before embarkation. 
These are important dates that you will want to remember and should be written down with the check-in date information!
Link your reservation with your account
Image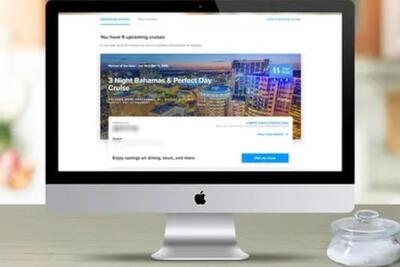 Sometimes, you have to manually link your reservation with your account to see the details online, especially if you booked through a third party or travel agent. Until this is completed, you will not be able to access important details, such as the check-in date or browse cruise add-ons. 
Read more: What to know before booking a cruise