We share lots of cruise updates and advice here, and this is a weekly roundup of everything you may have missed from this week.
If you are busy but want to keep up with all the helpful cruise advice we share, this is an easy-to-digest look at the recent articles and updates we've shared.
1. Can you get free wifi on a NCL cruise?
Image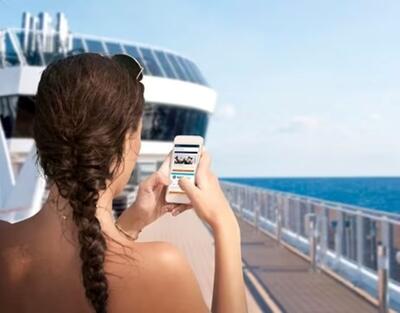 While some cruise passengers love to take time onboard to disconnect, others need to be able to stay in communication with those both on and off of the ship.
Wi-Fi is not generally included in cruise fares, and with Norwegian Cruise Line, guests do not automatically get unlimited wi-fi. This means that for those that need to stay connected, they will have to appropriately budget the cost of an internet package into your vacation cost.
However, there are some ways to get free (or discounted) wi-fi on your next Norwegian cruise, and we have the tips on how to do it.
Read more: How to get free wifi on Norwegian Cruise Line
2. The North Sea is no leisurely lake to sail on
Image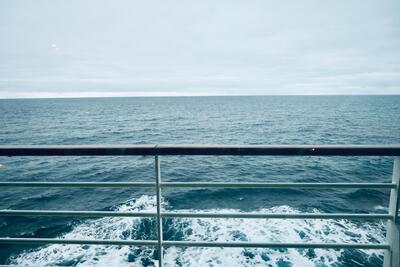 When most people picture cruising, the calm and relaxing waters of the Caribbean Sea are often the first to come to mind.
However, since cruises depart from all over the world, there are many weather and sea conditions that cruisers can face while on their cruise vacation. A popular destination for many cruisers is Europe, and it is home to one of the most dangerous seas.
Allie recently returned from a cruise to Iceland sailing around the North Sea and shares her experience on what surprised her and the valuable lessons she learned.
Read more: I accidentally booked a cruise on one of the world's most dangerous seas
3. Our recommendations for the best tote bag for a cruise!
Image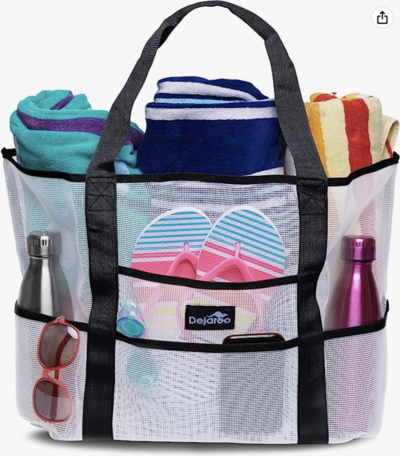 One thing that every cruiser is sure to need is a bag to carry their essentials off the ship into port.
While the type of bag may vary depending on which activity you plan on doing during your day, such as a beach bag or an anti theft bag, it is important that you find one that fits your travel needs. You want to ensure that you not only have the right type of bag, but also a good quality one.
Here are the 10 best tote bags for your next cruise vacation.
Read more: 10 best bags for a cruise vacation
4. MSC's Ocean Cay will close temporarily next year for a few weeks
Image
MSC Cruises has a popular private destination in the Bahamas, known as Ocean Cay MSC Marine Reserve.
Some upcoming MSC cruisers may be disappointed to learn that they will no longer be visiting Ocean Cay on their cruise in 2024 due to some planned upgrades. This popular private island opened in 2019 and is a fan favorite port on many of their Caribbean sailings.
Guests who have been impacted by the changes have started to get notifications this week detailing the changes. Here is all of the information that we know about this closure.
Read more: MSC Cruises is upgrading its private island, but needs to close it temporarily
5. Change things up with these easy tips!
Image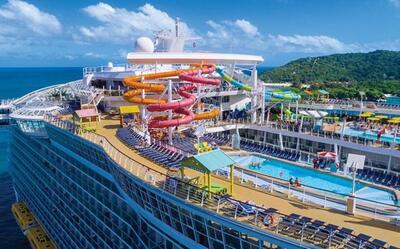 Experienced cruisers know that it can be easy to get into a cruise routine when they get back onboard.
Whether you love spending your days by the pool, or eating at the same restaurants, there is no incorrect way to take a cruise. However, there are a few things that you can change up on your next cruise that will ensure that you have the smoothest experience possible.
We have compiled 8 different ways you can save time and stress by switching up your next cruise vacation.
Read more: 8 ways to do things differently on your next cruise
6. Is it worth spending more to get a balcony cabin?
Image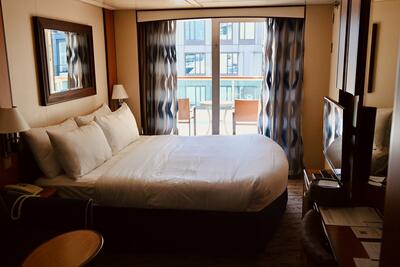 While balcony rooms onboard cruise ships can seem like the best way to sail, sometimes it is not a necessary upgrade.
Allie recently returned from a cruise to Iceland onboard Royal Caribbean's Jewel of the Seas, sailing for 12-nights in a balcony stateroom. She originally had booked an inside cabin guarantee for a low rate, with hopes of a balcony upgrade becoming available closer to her sail date. 
As the sailing got closer, the prices dropped significantly, and she was able to upgrade to a balcony stateroom for only $300 for the entire 12-night cruise.
After completing her cruise, she was left wondering if her upgrade was worth it.
Read more: I upgraded to a balcony cabin for $300 - here's what it looked like and why I might not do it again
7. Giant MSC cruise ship will sail from New York with fall cruises
Image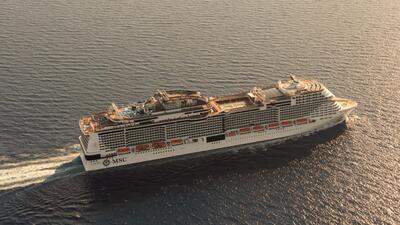 One of the best cruises you can sail on is a fall cruise to Canada and New England.
Between the beautiful colors of nature, mild temperatures, seafood and more, sailing from the Northeast in the fall is unbeatable. Luckily for those looking to sail out of this region, MSC Cruises recently announced new sailings to New England and Canada starting at as little as $589 per person for a 10-day cruise.
Here is everything we know about these itineraries and what you can expect.
Read more: Giant MSC cruise ship will sail from New York with fall cruises
8. Everything I loved and hated about my European cruise with MSC Cruises
Image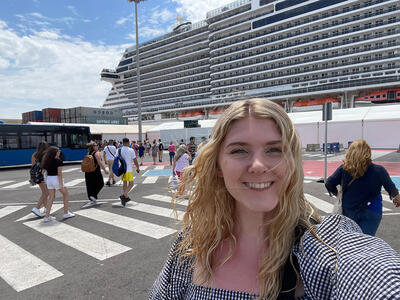 As someone who had only sailed to the Caribbean and Bahamas, Elizabeth was excited to take her first European cruise.
She booked her first Mediterranean sailing onboard MSC Seashore and was excited to experience the different countries, including two she had never been to before. She also was new to sailing on MSC Cruises and was interested to see how it compared to other cruise lines.
In a recent post, she shared everything that she loved and hated about her European cruise with MSC Cruises.
Read more: Everything I loved and hated about my European cruise with MSC Cruises
9. 10 things you should know before cruising onboard the Norwegian Bliss ship
Image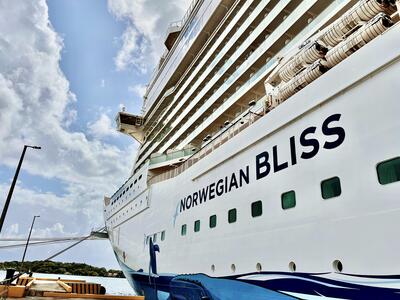 If you are considering, or have already booked a sailing onboard the Norwegian Bliss, you are in luck.
Norwegian Cruise Line's Norwegian Bliss us one of their newest ships and has plenty to offer every cruiser. This vessel is also one of NCL's largest ships, boasting many amenities, activities, and entertainment options.
We have compiled 10 things that anyone who is considering a cruise onboard the Norwegian Bliss needs to know.
Read more: 10 things you should know before cruising onboard the Norwegian Bliss ship
10. I paid $740 for an inside cabin on the MSC World Europa: take a look inside my tiny windowless room
Image
MSC World Europa is the 6th largest cruise ship in the world, following Royal Caribbean's five Oasis Class ships.
Jenna recently took her first cruise onboard MSC Europa and had high expectations for the ship before boarding. Primarily, she hoped that the cabins would be modern, spacious, and include ample storage and amenities to ensure her stay onboard was comfortable.
She booked an interior cabin for her 7-night Mediterranean cruise and shares a look at what her cabin was like.
Read more: I paid $740 for an inside cabin on the MSC World Europa: take a look inside my tiny windowless room