If you are here, congratulations! Most likely you have either decided to sail with the Norwegian Bliss, or you are considering a voyage with the Norwegian Bliss. Either way, there are some things that you should know when it comes to this large Norwegian Cruise Line ship. 
Norwegian Bliss is one of the newest ships in the Norwegian Cruise Line fleet, having been built in 2018, and is a Norwegian Breakaway Plus Class ship. That means that this vessel is one of Norwegian's largest ships and has many awesome features and amenities for guests to explore. 
Here are 10 must-know things for anyone considering a cruise onboard Norwegian Bliss! 
#10 - Get the Layout Ahead of Time
Image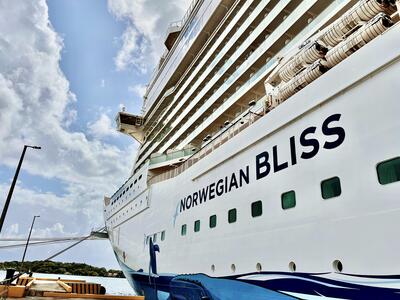 Norwegian Bliss is a large ship, one of the largest in the entire Norwegian Cruise Line fleet. In fact, this ship is able to accommodate 4,000 passengers!
Norwegian Bliss is one of Norwegian Cruise Line's Breakaway Plus Class vessels. Because this ship is part of Norwegian's Breakaway Plus Class, this means that it is relatively close in resemblance to the previous class of ships, the Breakaway Class. 
I have had experience sailing on one of the Breakaway Class of ships: Norwegian Getaway. I can confidently say that Norwegian Bliss has relatively the same floor and deck plans as Norwegian Getaway. 
If you have traveled on Norwegian Getaway, it is likely that there will be many familiar venues onboard Norwegian Bliss. Additionally, Norwegian Bliss has a relatively similar layout to the Breakaway Class ships. 
If you are someone who has traveled on the Norwegian Encore, you will be right at home on Norwegian Bliss, as these ships are very similar. 
Image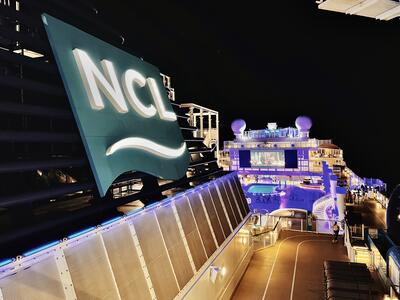 I recommend researching the deck plans of Norwegian Bliss ahead of time. This will ensure that once onboard, you will be able to more easily locate the various amenities onboard. For example, it may be good to know that the main buffet, called the Garden Cafe, is located on Deck 16. Moreover, the theater is located on Deck 7. 
Getting a sense of the overall layout of Norwegian Bliss will help ensure that you will not get lost when you first make it onboard, and thus will ensure a great cruise vacation from the moment you step onto the ship! You will not waste time scouting things out like you otherwise would have. 
#9 - Decide if you Want to Participate in Added Activities
Image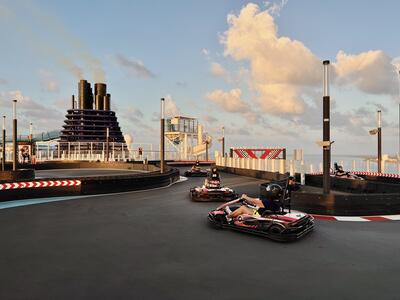 Something that is important to note is that Norwegian Cruise Line sailings include quite a lot in the cruise fare. However, they do not include absolutely everything onboard. Some of the most popular activities onboard Norwegian Bliss come at an additional cost for guests to participate in. 
One of my favorite unique onboard activities on Norwegian Bliss is the Bliss Speedway. This thrilling onboard activity was introduced to the Norwegian Cruise Line fleet onboard their Breakaway Plus Class ships, and this means that Norwegian Bliss is one of the first cruise ships ever to have a speedway race track at sea. This great activity does currently cost passengers $15 USD per person, per race. 
Check out our entire review of the Norwegian Bliss Speedway here and whether or not I felt as though this experience was worth the extra cost! 
Image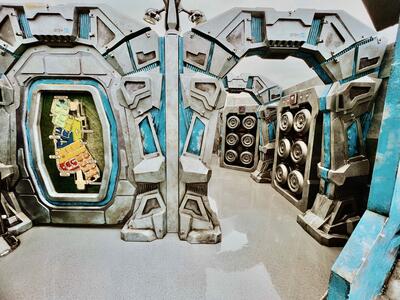 (Laser Tag course onboard Norwegian Bliss)
Another activity onboard that is a great option for guests to engage in during an afternoon or day at sea is the Laser Tag course. This outdoor laser tag course is a one of a kind and currently costs guests $10 USD per person, per game. 
Read more about what we thought of this laser tag at sea here. 
Deciding beforehand if you will try out any or all of the extra paid-for activities onboard will help you to decide on and manage a budget for your vacation. Setting a budget for a cruise vacation is very important and making a list of all expenses before the trip will help passengers stay within that set budget. If you do not consider these things, you may find yourself spending an extra $60 for your family of four to go on the race track, taking away from other activities. 
#8 - Take a Look at Onboard Entertainment
Image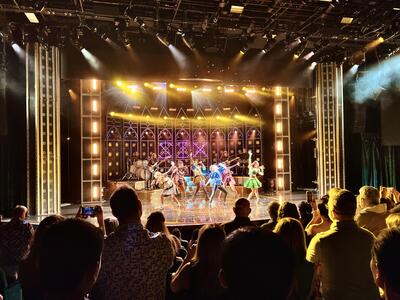 One of the best things about cruising is the onboard complimentary entertainment. Norwegian Bliss has some of the best theater shows I have seen so far onboard a cruise ship! This ship currently features the impressive Broadway show, "Six," as well as "Jersey Boys." 
It is important to note that these shows are not performed every night of a cruise sailing. For example, on our 7-night, both shows were performed on only two different days each. Guests onboard Norwegian Bliss will be able to find out exactly which days these shows are being performed and at what times in the Freestyle Daily, the onboard ship's schedule. 
Guests will receive a printed physical copy of the Freestyle Daily each night of the cruise in their stateroom. I recommend that guests bring a highlighter or pen to annotate exactly which events, activities, and entertainment passengers would like to enjoy.
Image
Another form of entertainment I recommend seeing onboard are the comedian performances. Guests can watch several comedic performances throughout their voyage in the Social Comedy and Night Club located on Deck 7. 
On most Norwegian Cruise Line ships, including Norwegian Bliss, there will be both family friendly and adult-only comedic performances. Once again, check the Freestyle daily for exactly which days and what times these shows will happen.
#7 - Book Wi-fi Prior to your Cruise
Image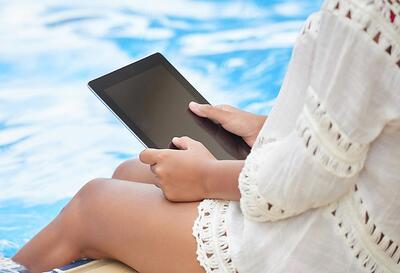 Something very important to know about purchasing wifi on Norwegian Cruise Line ships is that it is more expensive to buy wifi once onboard the ship. 
There is often a 20% or higher discount to pre-purchasing wi-fi before a cruise sailing on Norwegian Bliss. Because of this, if you are someone considering buying wi-fi for your cruise, I highly recommend doing so ahead of time. 
In fact, I recommend booking your chosen wi-fi package more than 48 hours before boarding your cruise. Often times, the ability to purchase wi-fi before a cruise is removed at about 48 to 24 hours before embarkation. Because of this, I would recommend purchasing any wifi a week or so before the beginning of a cruise vacation. 
Read more: What you need to know about Norwegian Cruise Line's onboard wifi
#6 - Book Shore Excursions Prior to your Cruise
Image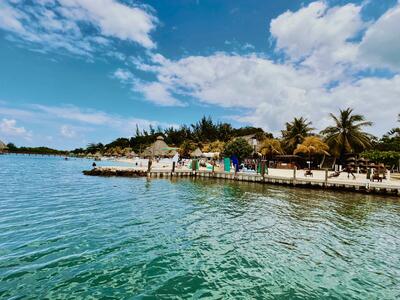 As well as wi-fi being more expensive to book once onboard, booking shore excursions is also usually more expensive to arrange once onboard. 
For this reason, I also highly recommend taking a look at the offered shore excursions for your particular cruise itinerary well ahead of time. 
Prospective Norwegian Bliss passengers can view which shore excursions will be offered for any specific cruise by going to Norwegian Cruise Line's website (NCL.com) and locating a desired sailing using the filters on the home page. Once locating a sailing, click "view cruise and offerings", and then select shore excursions. 
Image
For a cruise that is already booked with Norwegian Bliss, guests will officially be able to book shore excursions either through the Norwegian Cruise Line app or website. Once guests have added their reservation number to their account on the app or website, guests will be able to see all of the available shore excursions for their sailing and will be able to add them to their cruise vacation. 
I have been able to test out multiple Norwegian Cruise Line shore excursions over the last year. To be very honest, some of them have been better than others. However, my favorite shore excursion was while I was in Roatan, Honduras onboard Norwegian Bliss, where my travel companion and I were able to go on a snorkeling and horseback riding adventure.
#5 - Grab a Sunset Seat Early
Image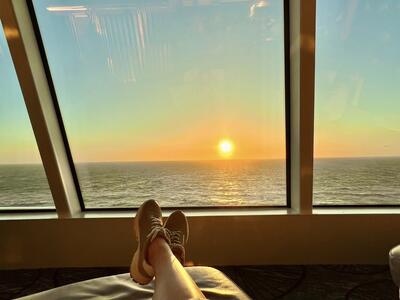 One of my absolute favorite things about cruising is being able to enjoy stunning sunsets at sea. 
Cruising offers the unique ability to view gorgeous sea and sunset views, while sipping a fun drink or taking in the view with your loved ones and travel companions. Norwegian Cruise Line, and specifically Norwegian Bliss does a great job of providing beautiful outdoor as well as indoor spaces for guests to enjoy. 
One of the best outdoor venues onboard is The Waterfront. This wrap-around oceanfront space has many comfortable lounge areas in which to take in the sunset views. However, it is important to note that The Waterfront lounge areas often are the most busy around sunset time. Because of this, I recommend finding a comfortable spot about an hour before sunset. 
Image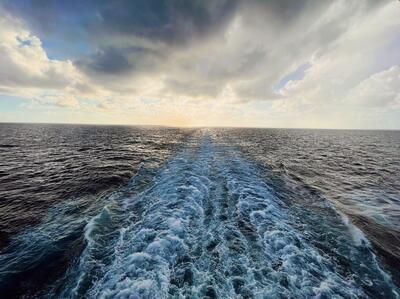 The same can be said for the Observation Lounge. This is a great indoor venue that offers awesome floor to ceiling water views. This can be a great option for guests wanting to watch the sunset or enjoy ocean views while still being inside. There are some really great laying down loungers at the very front of the Observation Lounge; however, this area becomes very busy around sunset time. 
#4 - Tryout Norwegian Classic Cocktails
Image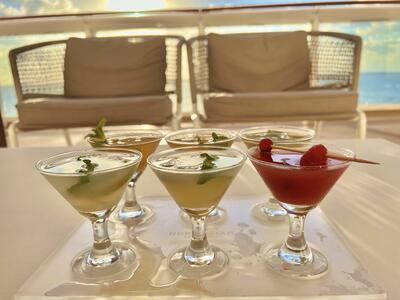 Norwegian Cruise Line is great at providing fun and engaging lounges and bars onboard their ships, and Norwegian Bliss is no exception. There are 20 bars and lounges onboard the ship!
One of my favorite bars onboard is the Sugarcane Mojito Bar. This bar has an indoor area and outdoor space on The Waterfront. One of my favorite options offered at this venue is the Mojito Flight. This drink order includes six slightly smaller versions of different variations of mojitos, and comes at a pretty good value of $24 USD, when most singular drinks come at an average cost of $12 USD.  
A tip for when it comes to alcoholic drinks is to try the Drink of the Day. Offered at every bar, passengers will be able to order a drink of the day, which normally is more affordable than the other cocktails on offer. The drink of the day is usually a few dollars cheaper than other cocktails. 
#3 - You can Eat at Any Time
Image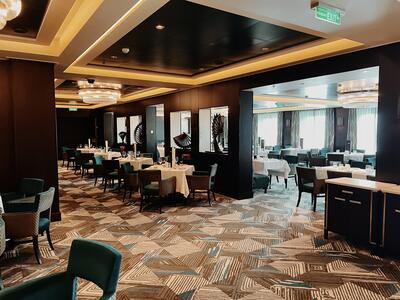 One of the best things about Norwegian Cruise Line is their freestyle cruising motto and mantra. Onboard Norwegian Bliss, guests are able to eat whenever and wherever they want at any of the dining venues onboard. Guests can choose to either eat at any one of the specialty dining venues or at one of the complimentary dining restaurants. 
Additionally, passengers do not need to make reservations ahead of time for any of the complimentary dining restaurants and can choose when to dine at anytime. Guests can choose to make reservations for the specialty dining venues onboard, but many of the restaurants do not require it. 
Image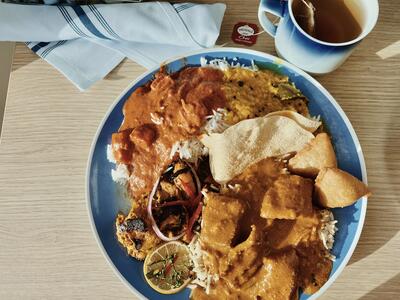 (Indian cuisine can be found at the Garden Cafe buffet onboard  Norwegian Bliss)
I greatly enjoy the freedom of being able to enjoy dinner at anytime with the Norwegian Bliss. It gives guests a lot of flexibility throughout their day and their entire cruise voyage. Guests have the ability to enjoy a full day of exploring a port or a day onboard and then are able to dine when they would like. 
Once onboard, guests can reference the times that all of the complimentary restaurants, as well as specialty dining, are open each day in the Freestyle Daily. 
#2 - Check out the H20 Venue for Some Quiet Time
Image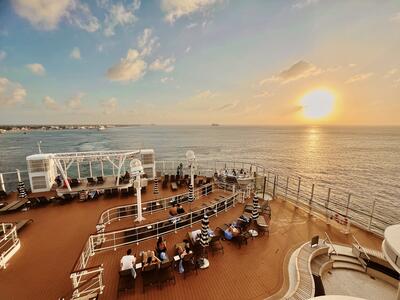 Onboard many Norwegian Cruise Line vessels, guests will find the adults-only area, Spice H20, located on Deck 17. 
Norwegian says the following about this venue, "inspired by the renowned summer beach parties on the island of Ibiza, Spice H20 is an adult-only escape. By day, you can soak in hot tubs or sip cold cocktails from your reclined lounge chair. By night, its a whole different beat. Let loose and dance beneath the stars!" 
This space onboard Norwegian Bliss is one of my favorites. By day it is a great place to relax. The Spice H20 is also a great place to watch as Norwegian Bliss leaves port in the late afternoon. 
Because the Spice H20 is regularly an adults-only area, it means that during the day it is often much quieter than the main pool area onboard. I recommend checking out this spot not just during the nighttime parties, but also during the day for some great relaxation.  
#1 - Board Early and Disembark Early
Image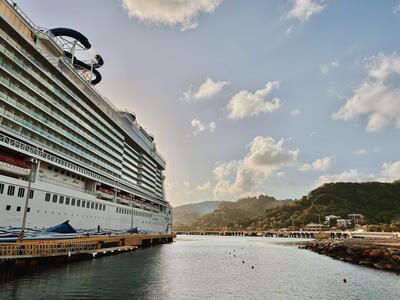 Cruise vacations are truly one of the best ways to travel. To make the most of your time, guests should arrange their ship boarding time for as early as possible. 
Read more: 12 reasons to get as early a check-in time as possible for your cruise
Often times, it means that guests can enjoy amenities onboard with less people around. Usually the earliest that guests are able to board Norwegian Bliss is about 11:00am or 12:00pm. Once onboard, passengers are immediately able to enjoy lunch at the Garden Cafe and can use the pools or hot tubs. 
Image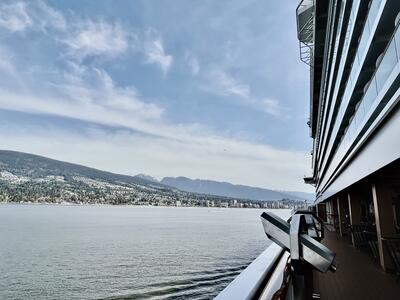 Something very important to note,is that if guests have flights the day the cruise ends, it is highly recommended to disembark as soon as possible. Because Norwegian Bliss is one of the largest ships in the Norwegian Cruise Line fleet, it means that there are 4,000 guests who will be getting off the ship at around the same time. 
On my recent sailing with Norwegian Bliss, my travel companion and I waited nearly two hours in line to get off the ship at the end of our cruise. In order to avoid this, I highly recommend that if you are heading to the airport, you should plan on disembarking as early as allowed. 
Conclusion 
Image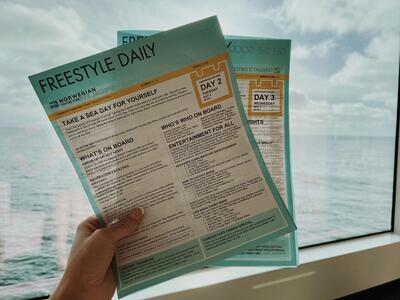 As one of the largest Norwegian ships and a Breakaway Plus Class ship, even the most well traveled Norwegian Cruise Line sailors will find new and exciting things onboard to experience.
Norwegian Bliss is a great ship and a wonderful vessel in the fleet. Prospective Norwegian guests should consider this ship for their next cruise vacation as it offers endless opportunities to make a truly memorable cruise vacation!