The major cruise lines dominate the market, but they are not without their flaws.
Similar to airlines, hotels, or theme parks, there are aspects to appreciate, but also areas where improvement is needed. It's important to remember that no cruise line is perfect; they all have their unique strengths and weaknesses.
When you're deciding on a cruise line, it's valuable to understand the most common complaints people have about their experiences on these ships. Keep in mind that these issues might not necessarily be deal-breakers that would deter you from booking a cruise with them. Instead, the goal here is to highlight specific drawbacks of each cruise line's offerings. Whether or not these issues affect your cruise style significantly is a matter of personal preference.
In assessing the entire cruise experience, I aim to identify the single aspect I find least appealing about Carnival, Norwegian Cruise Line, and Royal Caribbean International so that you can make the most informed choice when planning your cruise.
What I like least about Norwegian Cruise Line
Image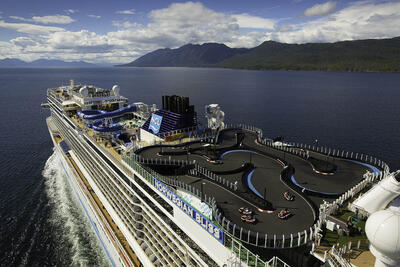 If you've ever attempted to calculate the cost of a Norwegian Cruise, you might find yourself needing to jot down a list to tally up the value of all the 'complimentary' perks they offer.
NCL has adopted a pricing strategy centered on what's included in the fare, and they continually introduce a variety of special offers. Similar to some budget airlines that entice customers with low base fares only to add extra charges later, Norwegian is known for incorporating additional fees.
Read more: 11 hidden cruise fees you should know about
Image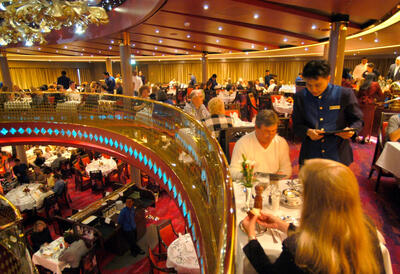 Norwegian's 'Freestyle Cruising' approach to dining shook up the traditional cruise industry dining experience. It discarded assigned tables and set dining times in favor of multiple restaurants where passengers can dine at their convenience. Unfortunately, many of these dining options come with additional costs and require reservations.
Unlike most cruise ships where specialty restaurants have a fixed cover charge, Norwegian's specialty eateries, with the exception of two, operate on an à la carte basis (charging per item).
Image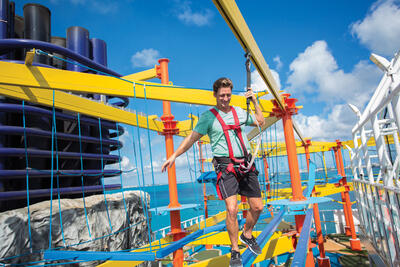 Additionally, Norwegian offers innovative activities like ropes courses, laser tag arenas, virtual reality complexes, and go-kart tracks—some of which come with extra fees.
While all major contemporary cruise lines charge for certain add-ons, Norwegian stands out with its numerous fees that can quickly accumulate.
Despite these fees, the overall price for a Norwegian cruise remains competitive with other mass-market cruise lines. However, estimating the total cost of a cruise with Norwegian can be challenging until you're actually onboard.
What I like least about Carnival Cruise Line
Image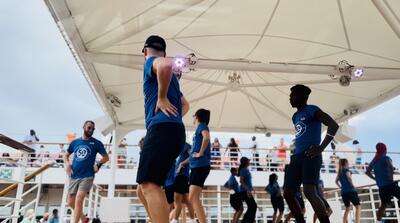 If I had to pinpoint an issue with Carnival, it would be their pervasive party atmosphere.
Don't get me wrong, I enjoy a good time, and being on vacation is all about unwinding and leaving your worries behind. However, Carnival's reputation for an unending party vibe doesn't quite align with my preferences these days. Beyond seeking enjoyment, their approach often comes across as excessively exuberant.
Carnival is well-known for offering some of the lowest prices in the cruise industry, especially for shorter weekend voyages. The combination of remarkably low prices, limited time onboard, and the cruise line's reputation as the 'fun boat' can result in a lively and boisterous onboard experience.
Image
It's worth noting that Carnival has phased out most of its older ships, famous for their vibrant purple carpets and dated aesthetics. This means that newer ships provide a broader range of experiences beyond just partying on the lido deck. Nevertheless, Carnival remains a top choice for those planning a bachelorette party, Mardi Gras celebration, or simply seeking a cruise filled with non-stop dancing, as recommended by many cruise experts.
In an industry that has been striving to dispel the stereotype of being primarily for retirees, Carnival has leaned heavily in the opposite direction. Their family-friendly ships are known for their laid-back and carefree atmosphere, with guests often staying up late to make the most of the casinos, dance clubs, and late-night themed parties.
Image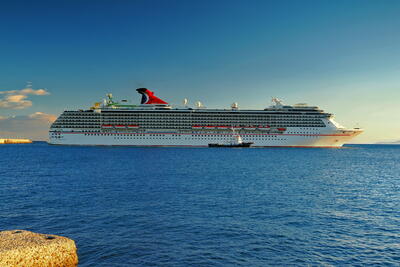 As with any cruise line, if you opt for a longer cruise (7 nights or more), you are likely to encounter a less intense party scene. In general, longer cruises tend to attract fewer families and come with higher overall prices. This tends to create a somewhat older and quieter onboard demographic.
If you're seeking a cruise where both guests and crew members exude the most energy, then Carnival is the ideal choice for you. However, if you find yourself wondering why the music has to be so loud, you might want to think twice.
What I like least about Royal Caribbean International
Image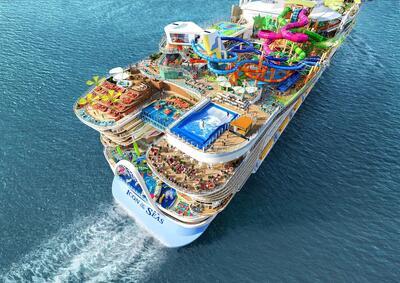 If you find the idea of sharing a cruise ship with 3,000 passengers overwhelming, Royal Caribbean might not be the ideal cruise line for you.
The cruise industry has been steadily increasing the size of cruise ships, with most cruise lines finding a balance between larger and smaller vessels. However, Royal Caribbean has distinctively pursued a path of building increasingly massive ships and has shown no intention of creating medium-sized vessels.
Image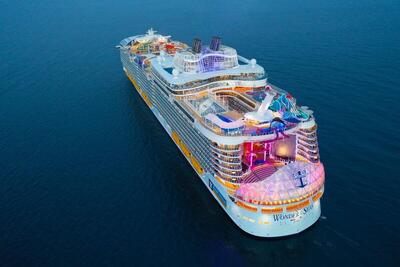 While other cruise lines have introduced ships of varying sizes, Royal Caribbean's new ships consistently push the boundaries of size. Notably, Royal Caribbean's Oasis Class ships are currently the largest cruise ships globally. These colossal vessels are so vast that they are divided into neighborhoods, featuring attractions like a Central Park with real trees and a Boardwalk area with a carousel and high-diving shows.
Read more: Royal Caribbean ship classes guide & explanation
For instance, the recently announced Icon of the Seas could accommodate nearly 10,000 guests and crew members combined, assuming every cabin was fully occupied by third and fourth passengers (7,600 passengers + 2,350 crew). 
Image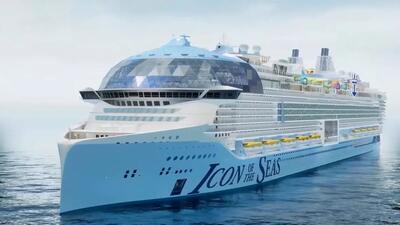 While these larger ships offer a plethora of entertainment options, some cruise enthusiasts express concerns about their immense size, especially as Royal Caribbean systematically retires older, smaller ships without immediate replacements.
Undoubtedly, bigger ships provide more onboard activities, reducing the likelihood of boredom. However, the trend towards massive vessels has led to repetitive itineraries and limited access to certain regions of the world, as these enormous ships cannot navigate certain areas.
Although Royal Caribbean maintains a fleet that includes Vision and Radiance Class ships, capable of accommodating up to 2,400 passengers, these older vessels lack the cutting-edge, exciting features showcased in Royal Caribbean's promotional materials.
If you're seeking the latest and most innovative cruise experience, Royal Caribbean is hard to overlook. Just be prepared for the reality that you won't have the ship to yourself due to its size and popularity.
Bottom Line
Image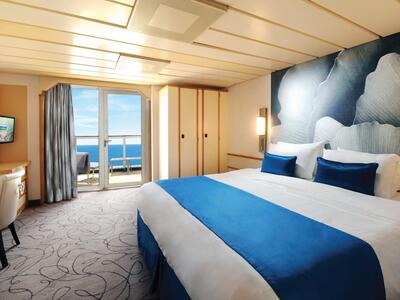 It's important to note that these complaints are highly subjective, and some readers may view them as each cruise line's standout features rather than drawbacks.
The concerns highlighted for each cruise line are generally acknowledged as valid points of contention within the cruise industry and among frequent cruisers. While there are undoubtedly more areas for improvement or future considerations, these three issues stood out as the primary concerns when crafting this post.
Read more: How to pick a cruise line
Despite these issues, I believe that each cruise line is worth experiencing at least once to help you discover the cruise line that aligns best with your preferences.