The major cruise lines have the largest market share, but they also have their faults. 
Just like any airlines, hotels, or theme parks, there's plenty to like about what you get, but also a few things we wouldn't mind seeing changed. After all, there's no perfect cruise line, and they all have their strengths and weaknesses.
When choosing a cruise line, you might want to know the thing that irks people the most about going on their ships. This isn't to say any of these are deal breakers and a reason not to book a cruise with them. Rather, this post is intended to share specific shortcomings of the experience offered by each cruise line.  You may not find the issue at hand a big deal because it doesn't impact your cruise style.
In looking at the entire cruise experience, I wanted to pick out the one thing that I like the least about Carnival, Norwegian Cruise Line, and Royal Caribbean International so you make the most informed decision possible.
What I like least about Carnival Cruise Line
Image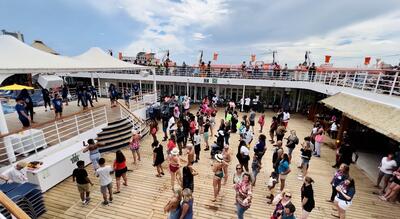 If I had to pick something that sticks out the most as the fault of Carnival, it's the party atmosphere.
Don't get me wrong, I like a good time and being on vacation means taking things easy and forgetting all your cares, but Carnival's reputation for a non-stop party isn't something I care for much these days. More than just wanting to have fun, their approach to a good time often leaves many feeling it's over the top.
It's no secret Carnival often has some of the lowest prices in the cruise industry, especially for short weekend sailings. Extremely low prices and a limited amount of time onboard combined with the cruise line's "fun boat" atmosphere can result in a boisterous onboard experience.
Image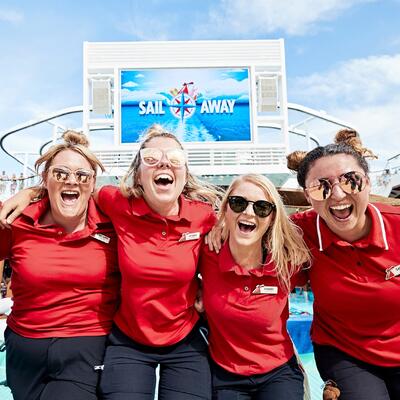 I think Carnival has gotten rid of most of its older ships that were famous for purple carpets and older aesthetics, which means ships that offer more than just going to the lido deck for a party.  But ask any cruise expert, and they're likely to recommend Carnival to someone who is going for a bachelorette party, mardis gras celebration, or just wants to dance the entire cruise away.
In an industry that has tried desperately to shake the stereotype that it's primarily for retirees, Carnival has swung to the other side of the conversation.
The family-friendly ships are casual and carefree and guests stay up late to take advantage of the casinos, dance clubs and late-night themed parties.
Image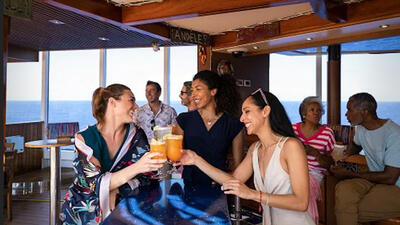 Just like any line, if you book a longer cruise (7 nights or more), you'll probably encounter less of a party atmosphere.  Generally speaking, the longer the cruise, the less families, and the higher the overall price. This tends to skew the onboard demographic a bit older and quieter.
If you want a cruise with the most energy among guests and crew members, Carnival is for you.  But if you're wondering why the music has to be so loud, then you might think twice.
What I like least about Norwegian Cruise Line
Image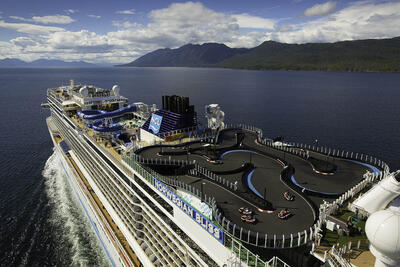 If you've ever tried to price out a Norwegian Cruise, you probably need to break out a notepad to compute the value of all the "free" perks they include.
NCL has shifted its pricing strategy to base itself around what you get included with the fare, and there's a non-stop carousel of offers. Norwegian is also known for adding extra fees, similar to how some low-cost airlines lure customers in with a low base price and then tack on extras later.
Read more: 11 hidden cruise fees you should know about
Image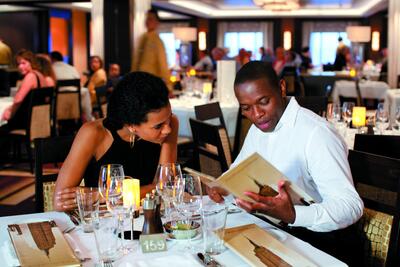 Norwegian's "Freestyle Cruising" approach to dining disrupted the cruise industry's traditional approach to the main dining room by ditching assigned tables and dining times in favor of multiple restaurants, where you can eat whenever you want. Unfortunately, many of these eateries cost extra and require reservations.
Unlike most cruise ships where for-fee restaurants carry a cover charge, all for-fee eateries, minus two, are a la carte (priced per item)
Image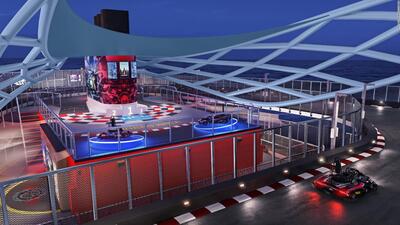 Then you have some industry first activities, such as as ropes courses, laser tag arenas, virtual reality complexes, and go-kart tracks. Some of these cost extra to try.
All the major contemporary cruise lines charge extra for certain add-ons, but Norwegian seems to have the most fees that will quickly add up.
Even with the fees, the overall price for a Norwegian cruise is in line with other mass-market lines, but the total cruise price is never easy to estimate before you get onboard.
What I like least about Royal Caribbean International
Image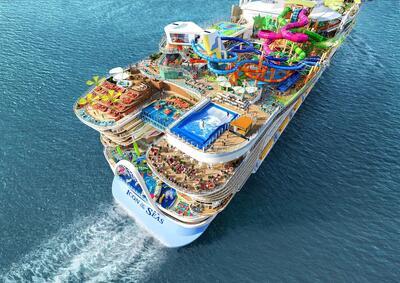 If you think 3,000 passengers is too many people on a cruise ship, Royal Caribbean probably isn't the cruise line for you.
The cruise industry has been steadily building bigger and bigger cruise ships, but most lines have found a balance between big and small ships.  But Royal Caribbean has made it clear it wants to not only go bigger, but it has no intention of building any new ships that are even medium-sized.
Whereas other lines have built new ships that fall into the medium or smaller category, each of Royal Caribbean's new ships have been pushing the limits for how big they can go.
Image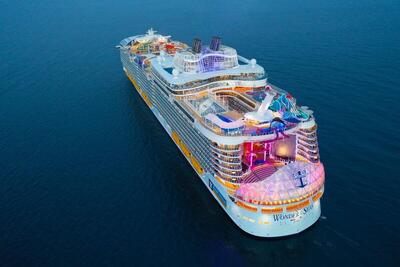 Royal Caribbean's Oasis-class ships are the biggest cruise ships in the world. They are so big they are divided into neighborhoods, including a Central Park with real trees and a Boardwalk area with a carousel and high-diving show. 
The recently announced Icon of the Seas could handle almost 10,000 guests and crew members combined (9,950 people combined with crew and guests) if every cabin was maxed out with third and fourth passengers.
Certainly bigger ships mean more space to put things to do, so being bored is unlikely a problem.  But many cruise fans raise an eyebrow at just how big the ships are getting while at the same time systematically jettisoning older ships with a fraction of the new capacity and no replacement on the horizon.
In fact, Royal Caribbean has largely benefited from building bigger ships by offering innovative attractions and a slightly upscale atmosphere for the mass market cruise line segment.
Image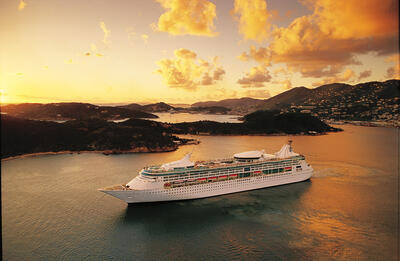 However, these mega ships mean itineraries that get repeated quite a lot and less chance to explore certain areas of the world since their ships cannot fit there.
Sure, there are still Vision and Radiance Class ships that can hold up to 2,400 passengers, but these are the oldest vessels in their fleet and lack the whizz-bang fun things to do you'll see in any Royal Caribbean commercial.
If you want the latest and greatest, it's hard to overlook Royal Caribbean. Just don't expect to feel like you have the ship to yourself.
Bottom line
Image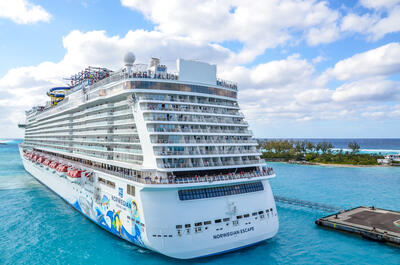 These gripes are quite subjective, and some people reading this might actually point to it as each line's best perks.
I feel the issues raised for each cruise line are generally considered fair points of contention among the cruise industry and people that cruise a lot. Certainly we could list many more things to be fixed or addressed in the future, but these three seem to be the primary issue that came to mind when writing this post.
Regardless of these problems, I think each line is worth trying at least once to find the perfect cruise line for you.
Read more: How to pick a cruise line
I'm curious to know how you feel. Do you agree with any of my takes? What do you like least about each of the "big three" cruise lines? Share your thoughts in the comments.