Although some brands are known specifically for romantic cruises for couples, there are plenty of romantic things to do on a cruise with any line.
Here, we'll help you craft the perfect "I've got butterflies" voyage for you and your partner.
1. Splurge on a suite.
If you have the means, go all-out for your next sailing by staying in a suite.
The highest-tiered onboard accommodations often include access to exclusive pools, bars, restaurants and lounges, plus butler and concierge services that make it easier for couples to keep to themselves and enjoy each other's company.
Plus, in some of the more lavish staterooms, private hot tubs and sun decks can offer incredibly romantic views. For these types of perks, check out Royal Caribbean, Holland America, MSC and Norwegian's more pricey rooms.
If you're on a budget, consider booking a balcony cabin instead so you can still watch the sun rise and set together in your own semi-private outdoor area. Outside cabins also afford views, but without the outdoor space.
2. Book a couple's massage.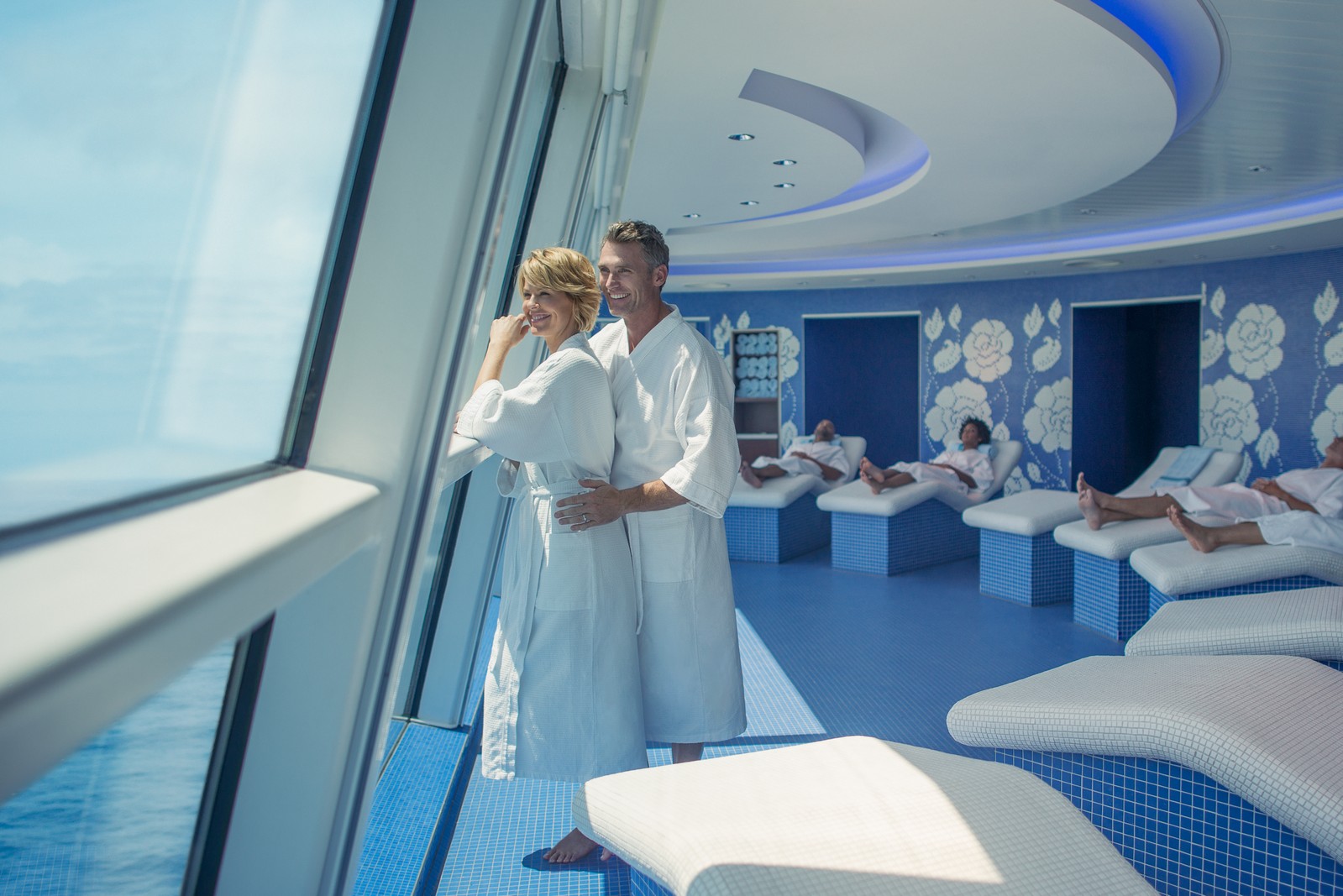 Although you won't exactly be bonding with one another during a couple's massage, you can still enjoy your own bliss with your significant other by your side. Sensual treatments might include hot stone massages, seaweed body wraps or even chocolate massages.
Afterward, some couple's treatments allow time for dual relaxation in the form of aromatherapy or private hot tub use for the two of you.
3. Do up dinner.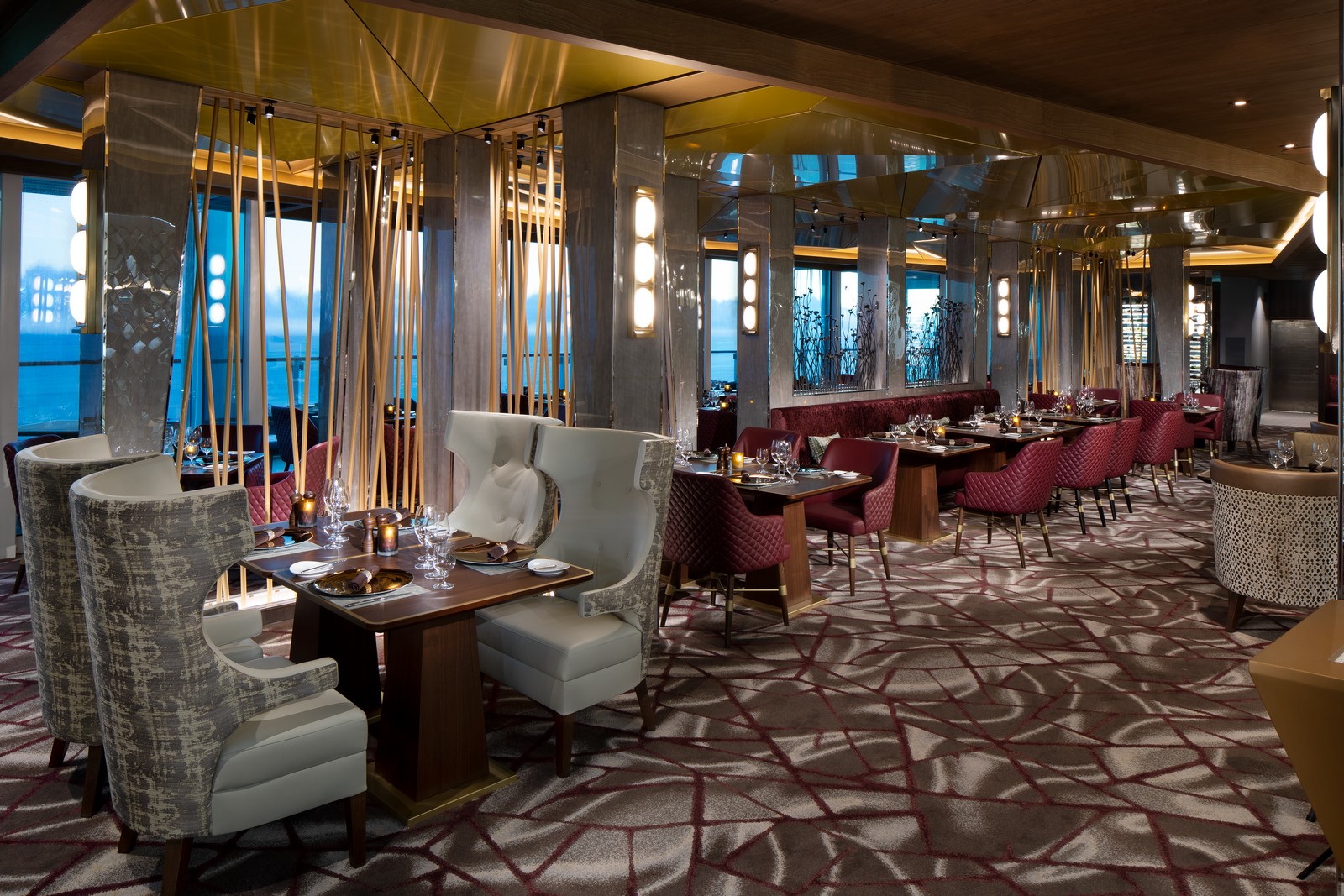 Treat your sweetie to a night out with reservations at a specialty restaurant. From steak and seafood to Italian and French, extra-fee options on most ships run the gamut in terms of price and level of elegance.
If you're tight on cash and don't want to spend an extra cent, you can request a table for two in the main dining room, where you can stare into each other's eyes for no additional cost.
Want to take it a step further? Relive your wedding day or prom by dressing to the nines for formal night. 
4. Order room service.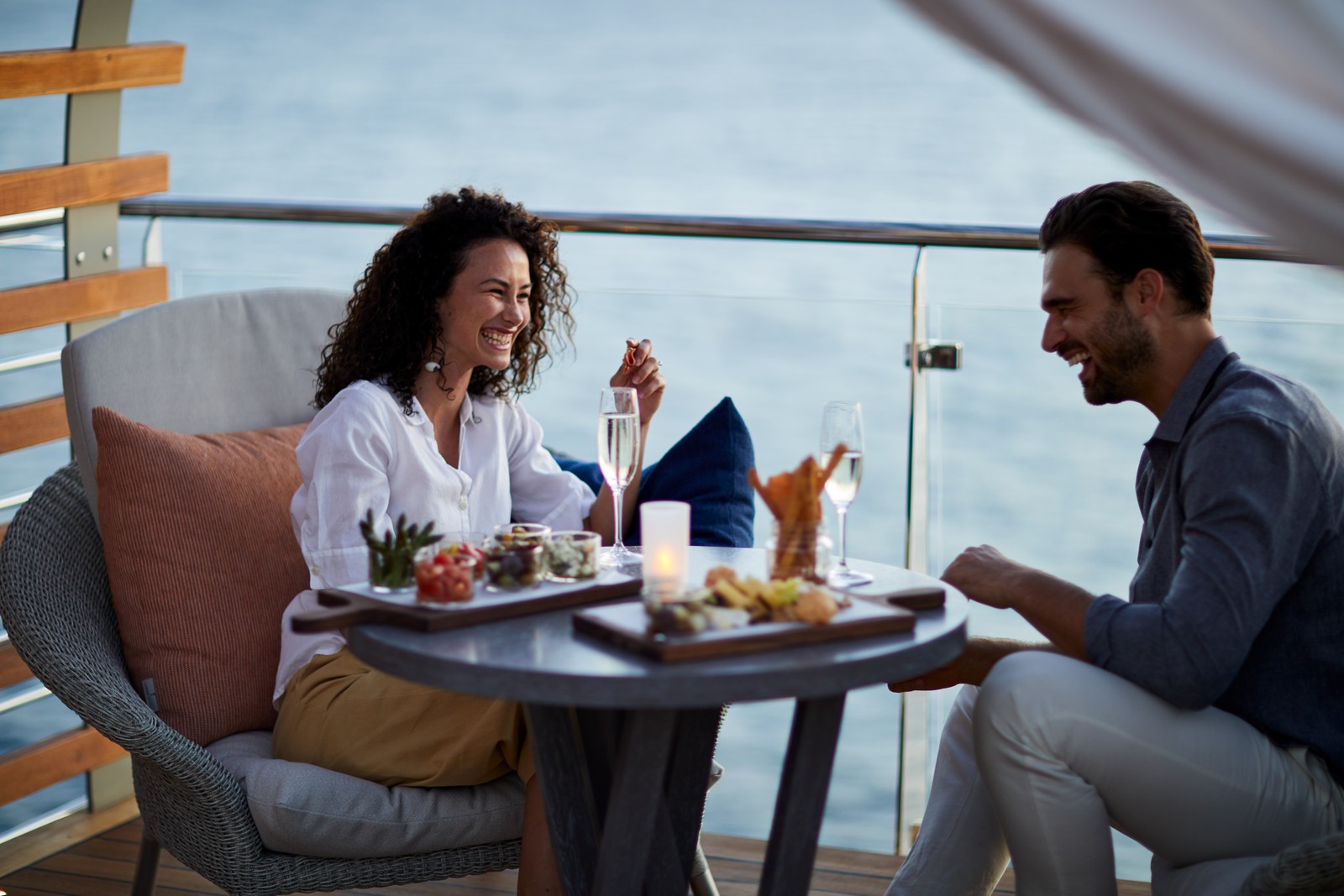 If you'd rather stay in, consider ordering room service to enjoy together, either in bed or on your balcony. It's free during the day on most ships, with small late-night delivery fees levied between certain hours.
To make it extra romantic, try ordering chocolate-covered strawberries, Champagne or your treat of choice.
For an even more memorable in-cabin experience, check out Princess Cruises' Ultimate Balcony Dining. If you're staying in a stateroom with a veranda, you can have alfresco breakfast or dinner for two served to you by a waiter for a price.
5. Spend a night under the stars.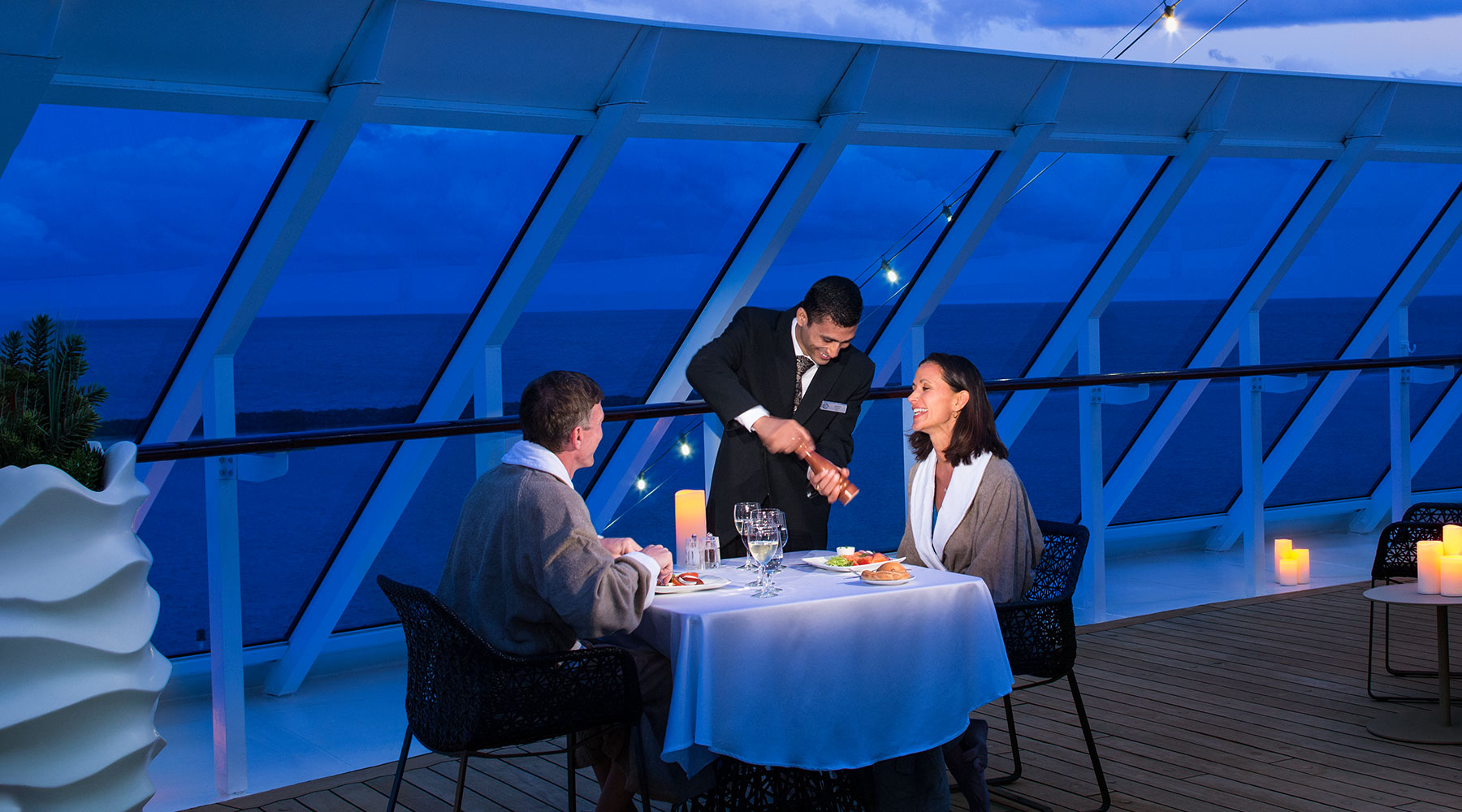 Mid-level luxury line Azamara Cruises offers a program called Nights in Private Places, which allows couples the opportunity to sleep outside, weather permitting.
For a fee, cruisers start with Champagne, canapes and an exclusive private dinner before being set up with bathrobes and a candlelit outdoor bed, which crew will enclose if you choose.
On other ships, you can try bringing your pillow and duvet onto one of the outer decks to sleep on a deck chair, but we don't recommend it.
Another alternative is simply to stargaze from a top deck or your balcony as a relaxing end to your evening before sleeping in your cabin.
Through a partnership with Discovery Communications, Princess offers stargazing as part of its Discovery at Sea programming. Similarly, Cunard's Queen Mary 2 boasts an onboard planetarium, and the ship often brings astronomers onboard to lead stargazing on the outdoor decks.
6. Rent (or borrow) a cabana.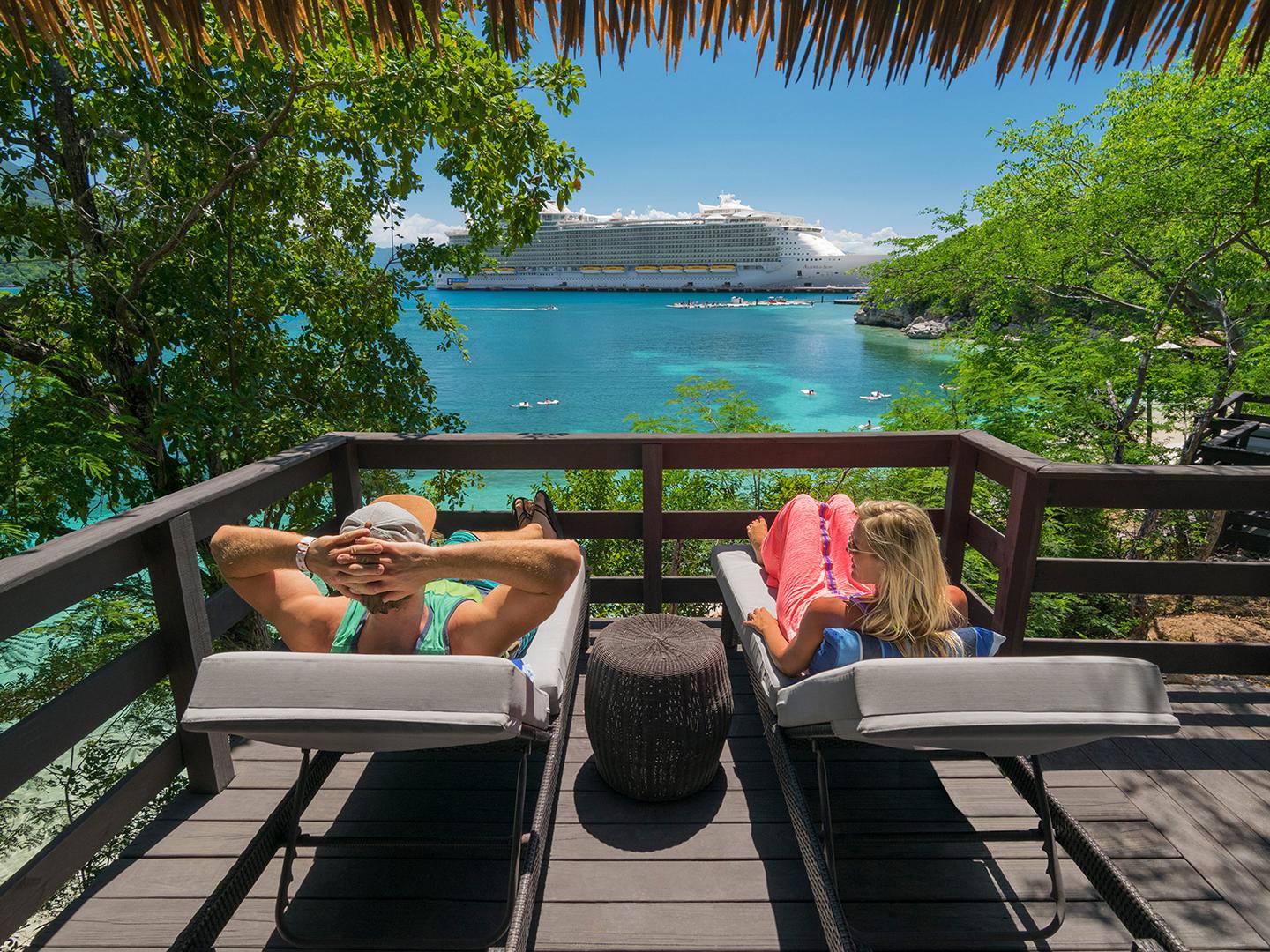 Several cruise lines offer a selection of clam shells and cabanas, which are cozy and perfect for two.
The nicest options are available for a charge and often appear in exclusive areas like suite enclaves or the spa. On some ships, you can find them to use for free on a first-come, first-served basis on adults-only sun decks.
Additionally, most cruise lines' private islands offer cabanas and bungalows for rent when you're ashore.
7. Renew your vows.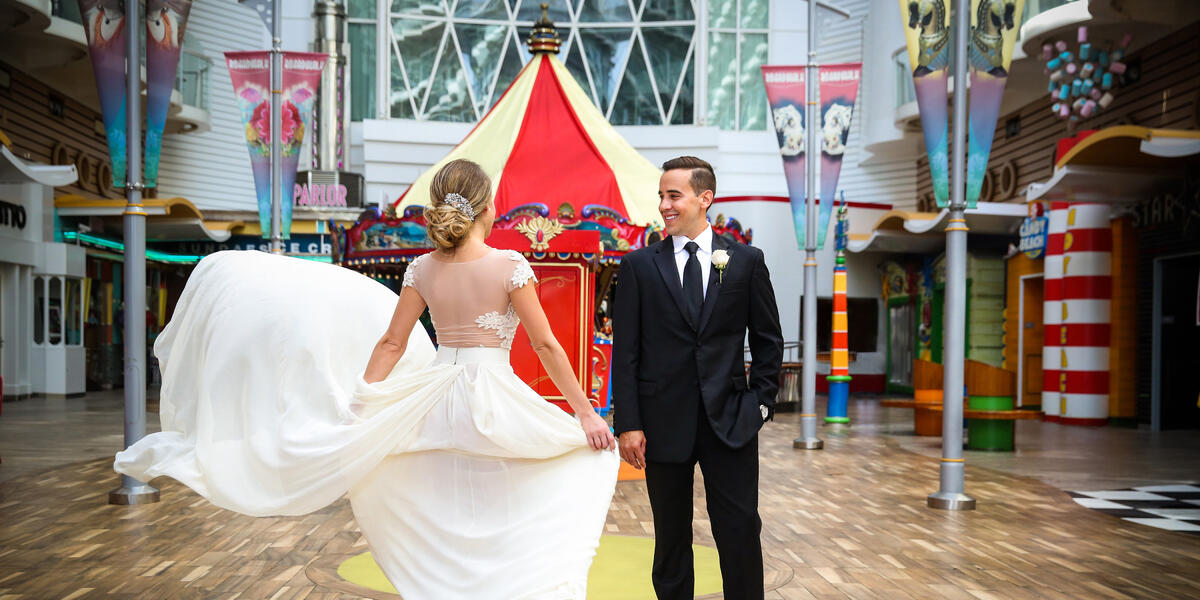 Most major cruise lines -- including Carnival, Celebrity, Holland America, Norwegian, and Princess -- offer vow renewals as part of packages that are available for purchase.
Unfortunately, they aren't cheap; prices we've seen range from a couple hundred dollars up into the thousands.
Included in the basic prices are things like a ceremony, flowers, a certificate of renewal, Champagne, cake and chocolates. Some lines also offer more deluxe options that might roll in free garment pressing, specialty dinners, photos, breakfast in bed, spa treatments and other amenities.
8. Set up a surprise.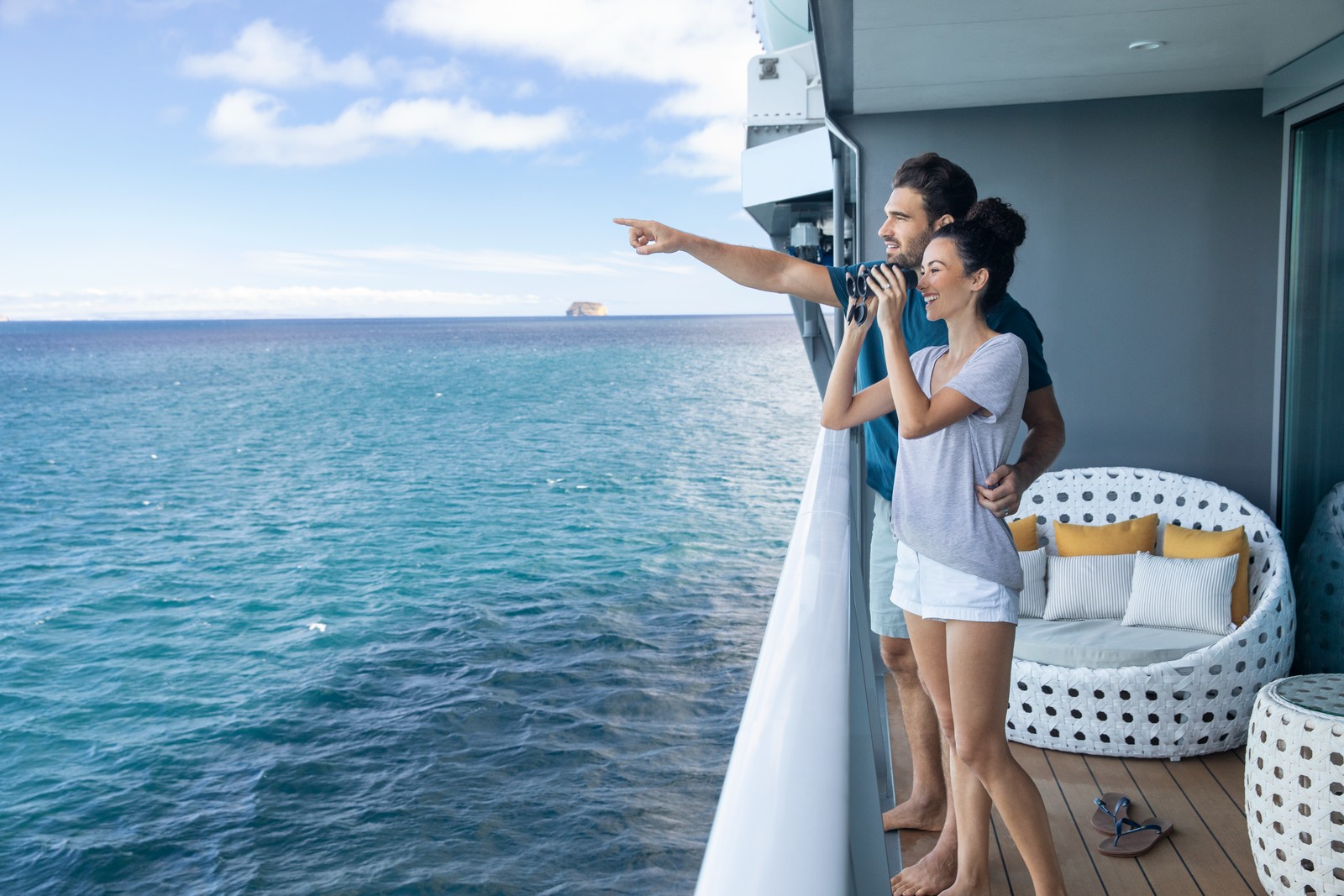 There are plenty of ways to surprise that special someone at sea. Whether it's a bottle of wine or Champagne with dinner, a sweet treat from the onboard candy shop sent straight to your cabin or an unexpected spa service reservation, there are lots of ways to show you care.
If you're more of a traditionalist, you can kick the cliches up a notch with chocolates, flowers or even jewelry from the onboard shops on just about any ship.
9. Take advantage of the kids club.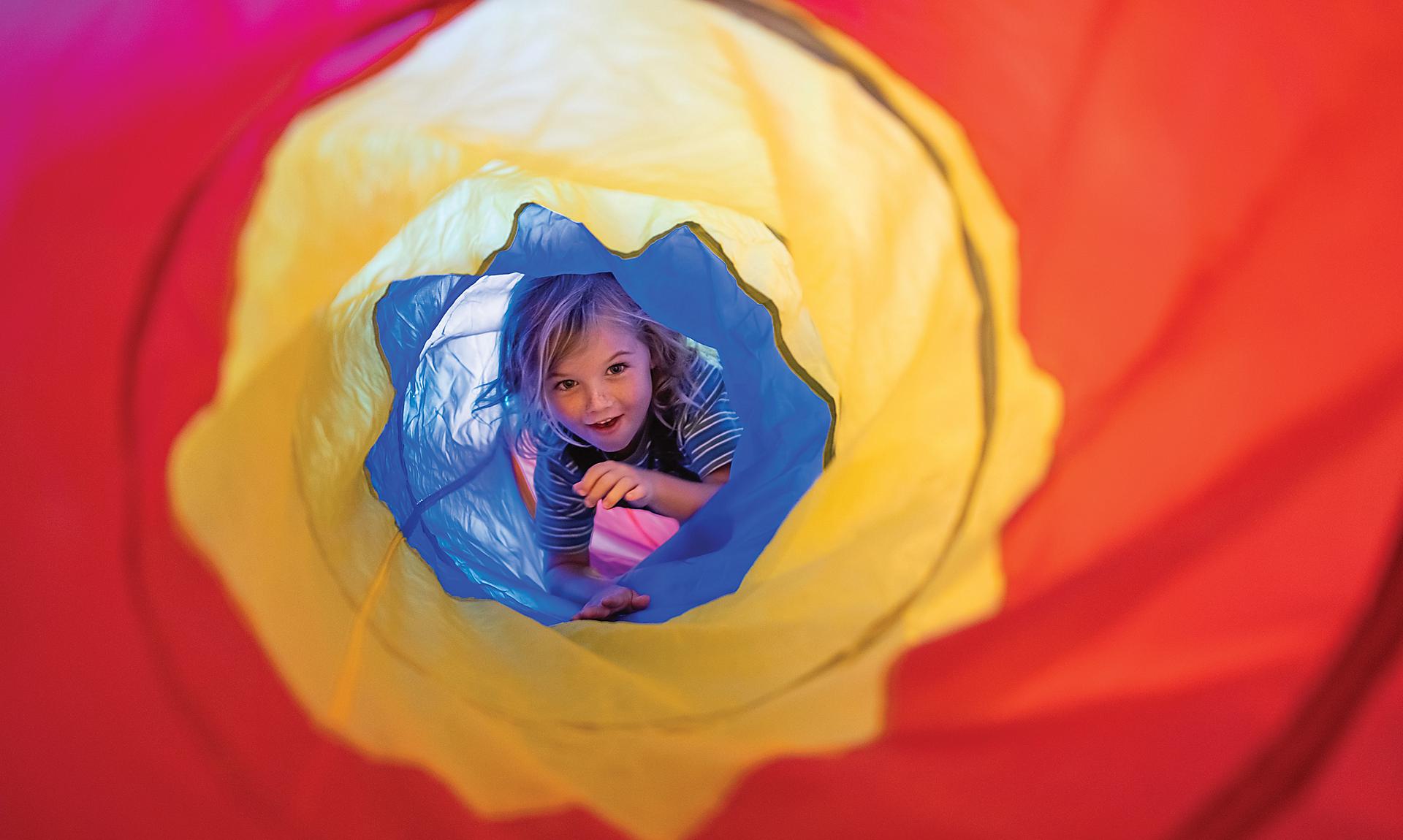 Taking your whole family on vacation but still want to reignite that spark? The onboard kids club will be your best friend, offering age-appropriate children's programming led by qualified, trained youth staff.
Sign the kiddos up, and drop them off while you head off for a full day of pampering, relaxation or fun onboard activities with your partner.
10. Enjoy a private excursion.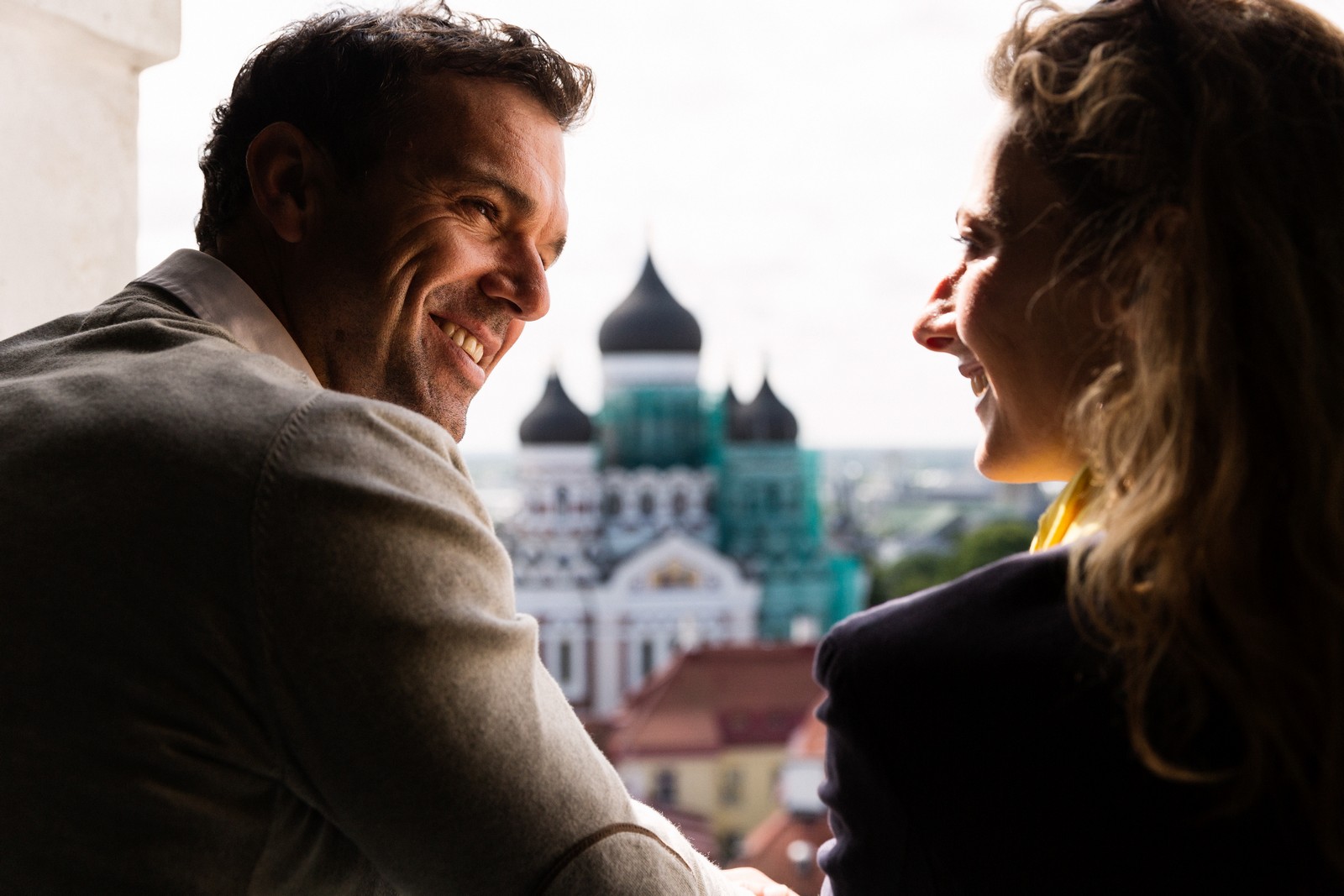 For "just the two of you" experiences in port, check your ship's list of shore excursions to see if private ones are offered. Fair warning: The smaller the group, generally the more expensive it will be, but if it brings you and your significant other together, it's well worth the cost.
If your ship can't accommodate your request, seek a reputable local vendor who can give you a helicopter tour of the island you're visiting, or hire a taxi or private limo for a drive-through city tour.