Holland America is ramping up its 2021 cruise schedule from U.S. homeports with newly announced cruises from San Diego and Ft. Lauderdale. The line previously opened bookings for summer Alaska cruises from Seattle, as well as Eastern Mediterranean cruises from Athens, Greece. It's another positive move as cruise lines slowly return to cruising from the U.S. and around the world.
Cruise ships Koningsdam and Zuiderdam will offer Mexico, Hawaii, and Pacific Coast sailings from San Diego from September 2021 through April 2022. Four ships – Nieuw Amsterdam, Rotterdam, Eurodam, and Nieuw Statendam – will offer a variety of short and long Caribbean cruises, as well as Panama Canal explorations, from Ft. Lauderdale. Nieuw Amsterdam is the first to depart in late October, with its fleetmates setting sail throughout November. 
"Cruising is back and having vaccinated ships for these cruises in 2021 ensures that we can deliver the experience just how our guests remember and expect," said Gus Antorcha, president of Holland America Line, in a company statement. "We're ready to cruise!"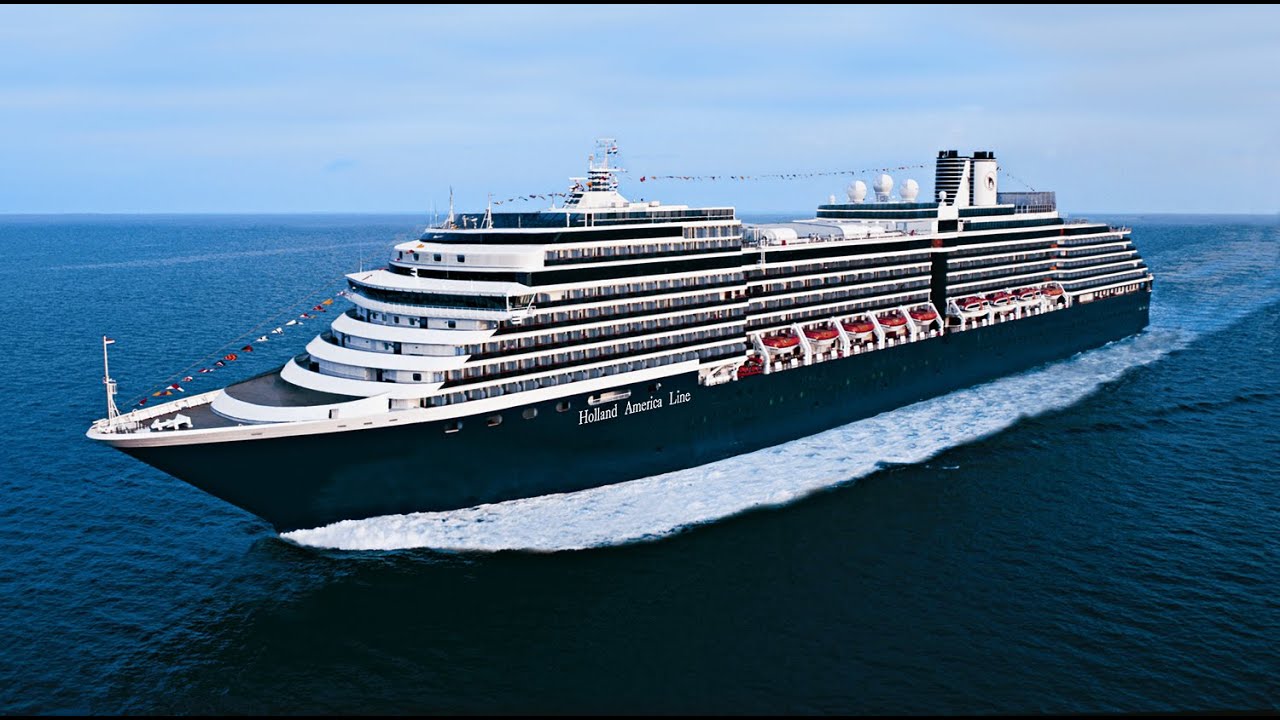 The cruise line is currently following CDC guidelines for vaccinated crew and passengers, but will adjust health protocols as needed – especially as a Florida lawsuit has put the CDC's Conditional Sail Order requirements in jeopardy.
Itinerary highlights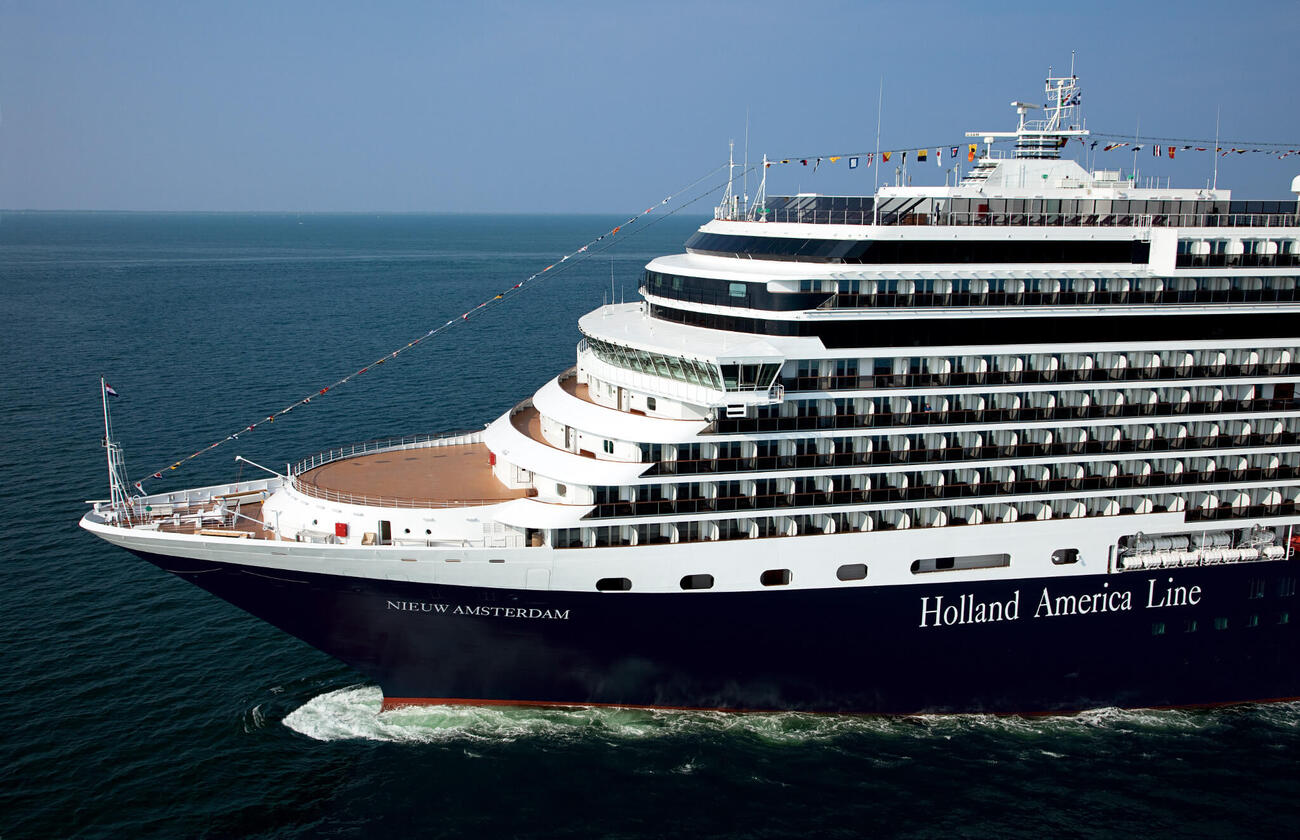 Holland America's fall sailings from the U.S. kick off in mid-September, with cruise seasons running through March or into April. All Caribbean cruises will feature a visit to Half Moon Cay, Holland America's private island in the Bahamas. 
Here are the itinerary highlights for each of the six ships.
Zuiderdam will sail eight Mexico, four Pacific Coast, three Hawaii, and two Panama Canal cruises from San Diego between September 18, 2021, and April 22, 2022.
Koningsdam will sail 15 Mexico, six Pacific Coast, and two Hawaii cruises from San Diego between October 10, 2021, and April 3, 2022. 
Nieuw Amsterdam will sail mainly weeklong cruises to the Eastern, Western, and Southern Caribbean from Ft. Lauderdale between October 23, 2021, and April 7, 2022. In addition, it adds a 21-day Panama Canal cruise from Seattle (where it will spend the summer cruising to Alaska) to Fort Lauderdale.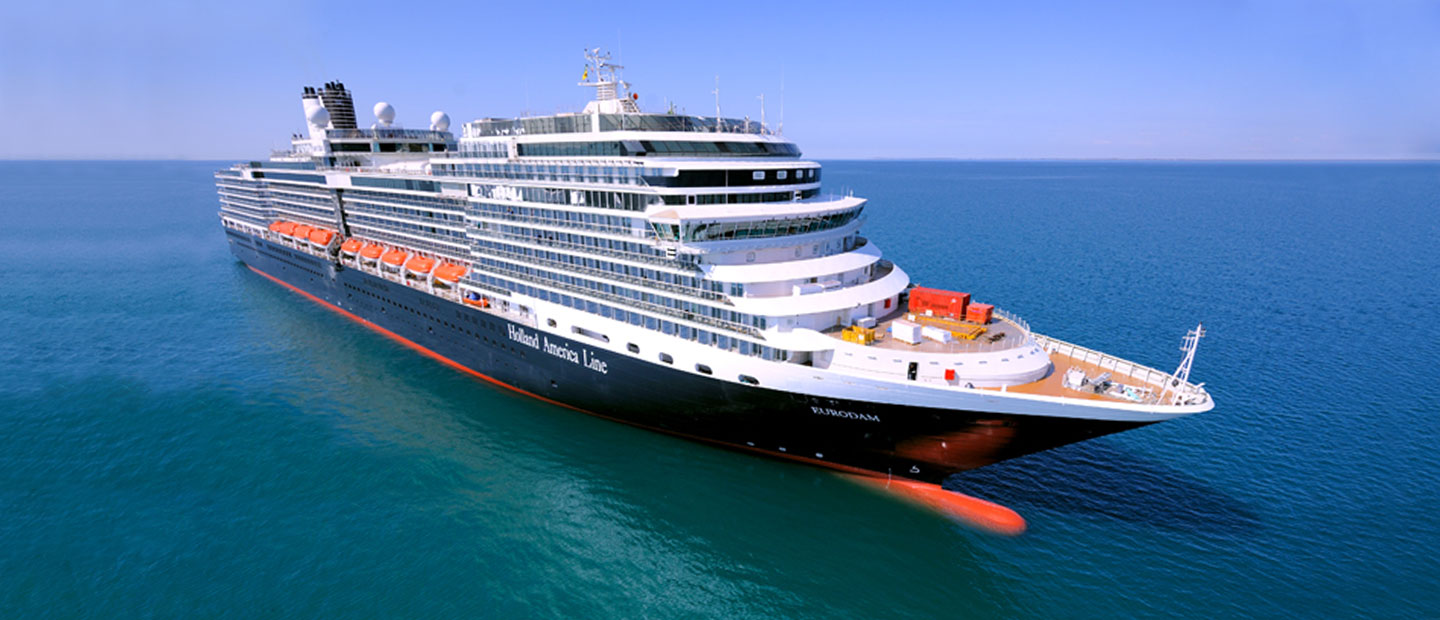 Rotterdam will sail a variety of Caribbean cruises, ranging from three to 11 nights, from Ft. Lauderdale between November 3, 2021, and April 10, 2022. It will be the ship's maiden Caribbean season.
Eurodam will sail 12 week-and-a-half-long Panama Canal cruises (partial transit) roundtrip from Ft. Lauderdale, as well as three weeklong Eastern Caribbean voyages between November 14, 2021, and April 10, 2022.
Nieuw Statendam will focus on seven- to 11-night Eastern, Western, and Southern Caribbean cruises from Ft. Lauderdale between November 21, 2021, and March 27, 2022.
Holland America cruise cancellations
With the good news about Holland America's increased cruise options from U.S. ports comes some bad news, as well: the cancellation of additional 2021 sailings. As the line works with governments and ports around the world, it must cancel the remainder of its previously announced 2021 departures on the following ships:
Noordam: Asia cruises
Oosterdam: Australia cruises
Westerdam: South America cruises
Volendam: Fall sailings through the end of 2021
Zaandam: Fall sailings through the end of 2021
Travelers already booked on the canceled sailings can move to a similar 2021 or 2022 cruise for the same per-day fare and in the same (or an equivalent) cabin category. Alternatively, they can request a future cruise credit or 110 percent of paid fares or a full refund.