When it comes to choosing a cruise line for your next sailing adventure, one of the biggest factors is the destinations that the ships visits and the itineraries that the cruise line offers. 
A huge portion of cruising is the experience onboard the ship, however, arguably one of the most important factors of cruising is where the ship docks - transporting guests to new and exciting destinations and experiences in a truly unique way. 
When you think of cruising, which destinations come to mind? Maybe the Caribbean. Norwegian Cruise Line is a major cruise line operating in the Caribbean. In fact, Norwegian Cruise Line owns and operates two private islands in the Caribbean that I highly recommend to fans of Norwegian Cruise Line. 
However, Norwegian Cruise Line also has some really interesting itineraries that visit unique destinations all over the world, that prospective passengers should definitely consider for their next cruise vacation with Norwegian Cruise Line! 
In my personal opinion, these are some of the top five destinations and regions that Norwegian Cruise Line visits, in no particular order. 
Come along with me as we explore some of the unique destinations that Norwegian Cruise Line sails to and visits throughout the world! 
#1 - Alaska
Image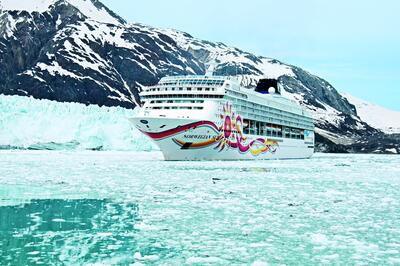 In the last few months the cruise line industry has seen an increase in interest for Alaska cruise itineraries. 
This beautiful state has much to offer cruise guests, and it is no wonder why this destination has become one of the most popular cruise destinations for passengers to visit throughout the years. 
"Embark on an incredible outdoor adventure in Valdez, from fishing and whale watching excursions to glacier hikes and more. In Skagway, hop aboard the famous White Pass Scenic Railway and enjoy jaw-dropping panoramic views of towering mountains, dramatic gorges and tumbling waterfalls. Then journey outside Juneau and hike through Glacier Gardens Rainforest and soak in incredible views of Mendenhall wetlands, Gastineau Channel and Admiralty Island as you travel to the base of Mendenhall Glacier," says Norwegian Cruise Line about some of its Alaska cruise itineraries. 
Currently, Norwegian Cruise Line offers cruise sailings to Alaska lasting in duration from 7-days to 16-days. This gives prospective guests quite the variety when it comes to choosing the perfect cruise to Alaska. 
Some highlights of Norwegian Cruise Line's Alaska itineraries is the towns and locations that their ships visit along the way. Some of their ports of call include; Skagway, Juneau, Icy Strait Point, Ketchikan, Keystone Canyon, Seward, and Victoria and Vancouver British Columbia. 
"With ships custom-built to help you see nature at its most majestic, you can witness whales breaching the surface, marvel at spectacular glaciers, and experience everything Alaska has to offer," states Norwegian Cruise Line. 
Norwegian Cruise Line currently operates several of its vessels on Alaskan itineraries. These Norwegian ships include; Norwegian Bliss, Norwegian Encore, Norwegian Jade, Norwegian Jewel, Norwegian Joy, Norwegian Spirit, and the Norwegian Sun. 
Norwegian Cruise Line has proven to be successful at delivering a quality cruise experience to its guests choosing to sail to the Alaskan region saying, "with 7 cruise ships sailing from 6 departure ports, including land and sea packages on our Alaska Cruisetours, there's something for everyone to enjoy. From action-packed wilderness adventures to find the perfect Alaska cruise vacation designed for you." 
#2 - Africa
Image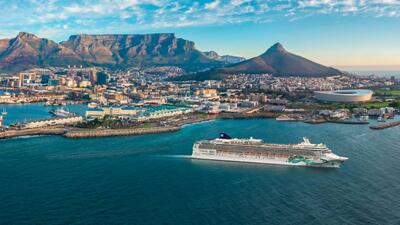 When it comes to cruising, most people may not realize that Norwegian Cruise Line does in fact travel literally all over the globe! 
One of the most unique regions of the world that Norwegian Cruise Line visits is Africa. "The scenery you'll witness in Africa is a wild and diverse as the creatures that freely roam. Take a day safari from Richards Bay or visit Addo Elephant National Park near Port Elizabeth. In the west, explore world-class vineyards in the fertile Cape Vineland's and hang out with adorable African penguins at Cape Town's Boulder Beach. Every port provides unforgettable adventures, and every one of our ships promises marvelous days at sea," says Norwegian Cruise Line about their African cruise itineraries. 
Norwegian Cruise Line is unique in the fact that they offer African cruise itineraries up to 21-days in length. This cruise sailing length offers guests the opportunity to truly explore this unique continent with Norwegian Cruise Line. Currently the shortest Africa cruises with Norwegian Cruise Line are 7-day sailings. 
Norwegian Cruise Line currently operates three of its ships around and near Africa - the Norwegian Dawn, Norwegian Sky, Norwegian Sun. These three ships are some of Norwegian's older vessels, but several of them have received refurbishments and updates in the previous few years. 
The African cruise itineraries with Norwegian sail to ports and destinations such as; Cape Town, Mossel Bay, Port Elizabeth, Richards Bay, Pomene, and more. Many of the ports are within South Africa that Norwegian Cruise Line visits. 
# 3 - Middle East
Image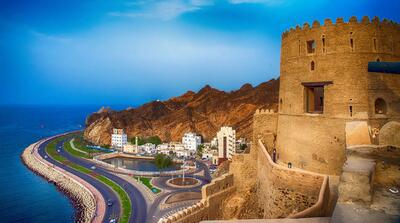 A relatively unique cruising option that Norwegian Cruise Line offers to its prospective passengers, is the ability to sail to the Middle East. 
Norwegian Cruise Line visits quite a few interesting destinations within this fascinating part of the world. Some of the ports of call that Norwegian visits include countries such as - United Arab Emirates, Oman, Saudi Arabia, Israel, Egypt, Jordan, and Turkey. 
Currently, Norwegian Cruise Line operates three of its ships in this region, the Norwegian Sky, Norwegian Sun, and Norwegian Dawn. 
Norwegian Cruise Line's Middle Eastern sailings give passengers an in-depth look at this region of the world as they discover at least several countries on these itineraries. 
Along these sailings guests will have the opportunity to visit historical sites, witness fascinating cultures, and enjoy delicious food as they sail to countries with some of the richest histories in the world. 
Some of the cruise sailings to the Middle East include overnight stays in interesting ports and destinations. "Some itineraries include an overnight stay in the Seychelles, Egypt or Richards Bay, allowing you to explore even more. Experience the splendor of ancient tombs in Safaga, Egypt. Or take a bus tour to Signal Hill for a magnificent sunset. The choice is yours with longer times in port." 
As discussed above, Norwegian Cruise Line offers a plethora of sailings to Africa. Many of these African cruises visit ports in the Middle East as well. These cruises could make for a wonderful and memorable adventure. 
# 4 - Northern Europe
Image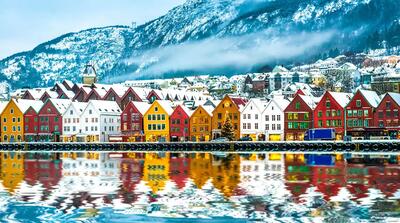 Northern Europe can be an interesting and more unique destination for cruise travelers to visit. 
Guests won't be packing their beach towels and sun hats for trips to this region of the world, but they will be donning their coziest sweaters and bringing along their cameras to snap some shots of these incredibly beautiful destinations. 
"Cruise to Northern Europe and witness a diverse variety of cultures, splendid palaces, history and unbelievable natural beauty, all while enjoying the freedom and flexibility of cruising with Norwegian," states Norwegian Cruise Line regarding these itineraries. 
Currently, Norwegian Cruise Line operates nine of its vessels around Northern Europe. These ships include - Norwegian Dawn, Norwegian Gem, Norwegian Getaway, Norwegian Joy, Norwegian Pearl, Norwegian Prima, Norwegian Star, Norwegian Sun, and Norwegian Viva. 
Guests will have the opportunity to sail on Norwegian Cruise Line's newest ships, the Norwegian Prima or Norwegian Viva, while cruising to Northern Europe. Or guests can try out one of the cruise line's older ships such as the Norwegian Dawn, Norwegian Star, or Norwegian Sun. 
"You will sail through the Baltic as Viking explorers once did, visiting Sweden, Denmark, and Finland along the way. Choose to cruise through the marvelous Fjords of Norway – you'll be spellbound by the spectacular scenery in Geiranger – and journey through some of Europe's greatest hits including England, Paris and Ireland," Norwegian Cruise Line says about their Northern European cruises. 
Guests choosing to sail with Norwegian Cruise Line for their next Northern European cruise will have the privilege of visiting some of the following destinations: The Netherlands, Scotland, Iceland, Greenland, Latvia, Finland, Belgium, Germany, Estonia, Portugal, and many more interesting countries. 
# 5 - South America
Image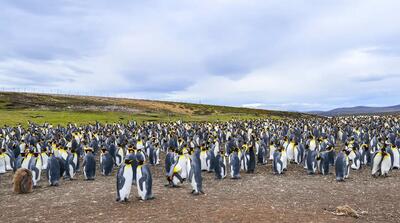 Norwegian Cruise Line combines many of their Caribbean cruise itineraries with visits to various Central America and South America countries and ports. Norwegian Cruise Line describes their South American sailings as giving guests the ability to "cruise off the beaten path." 
Norwegian Cruise Line also operates sailings that combine visits to stunning South American destinations such as Argentina, the Falkland Islands, Chile, and Uruguay. 
"From ancient civilizations to dramatic vistas of rushing waterfalls, South America cruises make an impression," states Norwegian Cruise Line.
Currently, Norwegian Cruise Line operates two of its ships on South American itineraries. These two ships are the Norwegian Star and the Norwegian Sun.
Norwegian Cruise Line's South American itineraries range from 7-day sailings to 17-day sailings, giving guests plenty to choose from when it comes to deciding how long they wish to explore and discover this region of the world with Norwegian Cruise Lines. 
Most of these South American cruises with Norwegian tend to embark from ports within South America. Some of these embarkation ports include - Buenos Aires, Argentina and Rio de Janeiro, Brazil and San Antonio, Chile. 
Some of the itineraries that visit South America are Transatlantic sailings, and this gives guests the opportunity to visit destinations in this region of the world while departing from a port a within the United States - Miami, Florida. 
Bonus - Extraordinary Journeys
Image
Something relatively unique to Norwegian Cruise Lines is their 'Extraordinary Journeys' cruises. 
Essentially, these sailings can be described as the following by Norwegian Cruise Lines: "hop continents on an immersive, unforgettable repositioning cruise." 
Currently, Norwegian Cruise Line offers these Extraordinary Journeys cruises in the regions of Antartica, South America, Europe, Asia, Africa, South Pacific Islands and Hawaii. 
"Come aboard Norwegian Cruise Line and experience one of our uniquely designed Extraordinary Journeys that allow you more immersive experiences and discover how the journey can change you," states Norwegian Cruise Line. 
Due to their nature of being repositioning sailings, these cruises range in destinations and offered experiences. These sailings span between 7-days and 21-days. 
Because these sailings are repositioning cruises for Norwegian Cruise Line, that means that nearly every Norwegian Cruise Line ship conducts Extraordinary Journeys cruise sailings at some point during the year. 
Currently, the only vessel belonging to Norwegian Cruise Line that does not conduct these types of sailings, is Pride of America (Norwegian Cruise Line's ship that operates exclusively in and around Hawaii). 
Conclusion
Image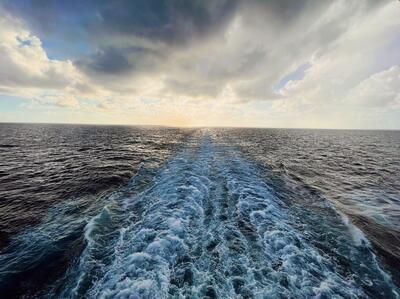 Norwegian Cruise Line has no shortage when it comes to the types of itineraries it offers its guests and prospective passengers. 
For more information about all of the different destinations Norwegian Cruise Line visits - read here. 
Those looking to sail with Norwegian Cruise Line are sure to find an itinerary that fits not only their wants, but also their budget needs and sailing duration desires. 
Those who are looking to sail within regions such as Europe, Africa, or South America may also be considering the factor of airfare. At Cruise Blog we have shared some of our experiences booking airfare through cruise lines, and our readers can find more here. 
Norwegian Cruise Line has plenty of itineraries and ships for guests to explore! I can confidently say that those interested in cruising with Norwegian Cruise Line will be able to find a sailing that makes them excited to see the world and the sail the seas!