Norwegian Cruise Line has big changes coming in 2023.
Norwegian is poised to have a busy and exciting year with some of its most recent developments. 
Notably a new ship for Norwegian Cruise Lines is sure to make big waves in the industry when it debuts this summer, as well as big changes to stateroom services, gratuity costs, and a big alteration to Norwegian's muster drill. 
Let's explore what 2023 has in store for NCL!
1. Debut of new ship: Norwegian Viva
Image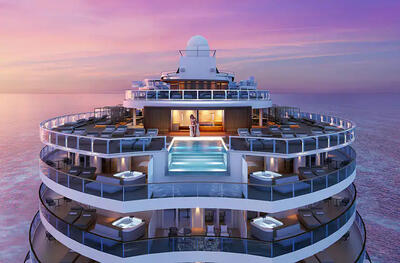 Norwegian Cruise Line's newest ship, the Norwegian Viva, is currently scheduled to be launched in August 2023, from Civitavecchia, Italy.
The debut of this brand-new ship is exciting and is sure to bring even more innovation and adventure to the Norwegian Cruise Line's Prima Class of ships. This will be the second ship in Norwegian's new Prima Class, following the Norwegian Prima which made its debut last year.
Once it is completed, the Norwegian Viva will be able to accommodate up to 3,219 guests at full capacity. The ship will measure 965 feet in length, and weigh about 142,500 gross tons. The ship will consist of 20 decks, with 5 complimentary dining venues and 8 specialty dining restaurants. 
Image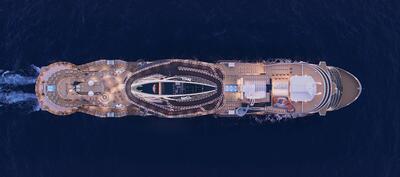 The Viva will also feature exciting thrills such as the large Viva Speedway, and a 10-deck dry slide. These innovations were seen on the first Norwegian Cruise Line Prima Class ship, the Norwegian Prima, and are sure to be just as wonderful on the Norwegian Viva. 
Guests interested in sailing on the maiden voyages of the Norwegian Viva are in luck, as there are still openings for several of the sailings in August 2023. 
For an in-depth look at Norwegian Cruise Line's newest ship, readers can click here for a link to our most recent update on the Norwegian Viva. 
2. Increase in Gratuities
Image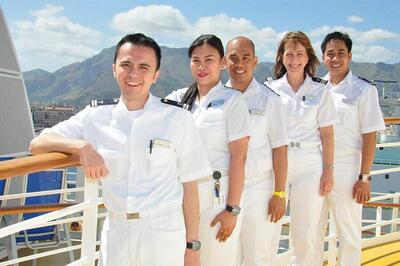 Beginning January 1st, 2023 Norwegian Cruise Line will be increasing their onboard gratuities to $20 USD per person, per day. 
Previously onboard gratuities were set at $16 per person, per day. Additionally, guests staying in suite category staterooms will now be automatically charged gratuities of $25 per day, per person. This is up from the previous $20 per person, per day that suite guests have been paying until now.
Gratuities are automatically applied to every cruise passenger's final bill at the end of their sailing. While this cost is technically optional, it is highly recommend. All of the gratuities that guests pay go directly back to the hardworking staff and crew members onboard who help make passengers' cruise vacations wonderful! 
3. Changes to Transatlantic Itineraries
Image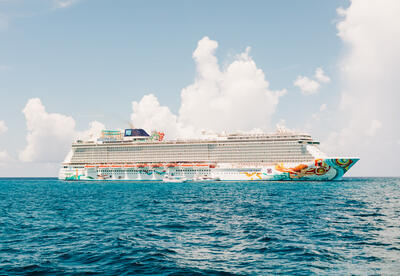 Recently there has been some major changes made to Transatlantic sailings for Norwegian Cruise Line's newest ship, the Norwegian Viva. 
The ship is currently scheduled to begin its first Atlantic Ocean crossing on November 16th, 2023, departing from Lisbon. Originally, the Prima was set to visit two ports of call in Portugal, with four days at sea. 
The itinerary has been changed to visiting just one Portuguese port, and now five days spent at sea. 
Image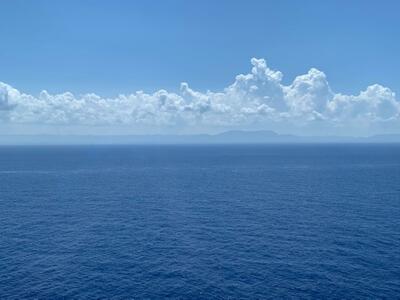 Originally the Norwegian Viva was scheduled to visit Bermuda on November 25th, and then arriving in New York on November 27th. Now the ship has been rescheduled to visiting two Caribbean destinations; St. Thomas and Puerto Plata. These stops will now be made on November 24th and November 25th. 
Once the ship leaves the Caribbean, it will now finish its voyage in Miami (instead of New York) on November 27th. 
Guests who are currently booked on this particular voyage received the following message from Norwegian Cruise Line, "we are committed to delivering exceptional vacation experiences around the world. While it is always our intention to maintain original itineraries, at times unforeseen circumstances require us to make modifications. As a result of fleet redeployment, your itinerary has changed and your voyage will now end in Miami, FL," states Norwegian Cruise Line regarding the new changes. 
It is likely that many of the guests currently booked on this late 2023 itinerary will need to make different travel arrangements in order to return home from their cruise. There has currently been no explanation as to why the major changes to the itinerary have been made. It is likely that the Norwegian Viva will be making its way to specific ports for special events, such as its official naming ceremony. 
4. Service Cuts and Changes
Image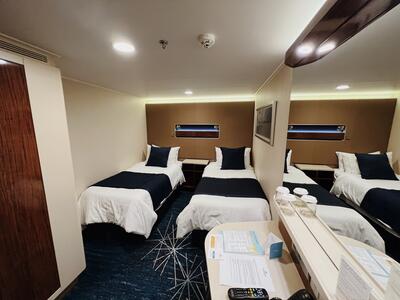 Norwegian Cruise Line plans to cut back on room-cleaning services across its fleet in 2023. 
Some of the changes include; eliminating the positions of Jr. Stateroom Steward and Stateroom Steward titles. The change will now mean that any crew member who assists in cleaning and maintaining staterooms will be called 'Stateroom Attendant'. 
"The elimination of these positions will phase out over time, allowing Stateroom Stewards to complete their current contract. The Jr. Stateroom Stewards onboard will be promoted to Stateroom Attendants on dates according to the implementation dates of the new structure," stated Norwegian Cruise Line in a letter to staff members. 
The change does potentially mean that there could be less crew members available to help clean and maintain stateroom cabins. 
Image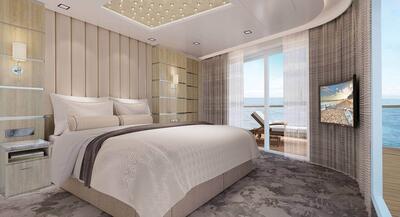 Another large change, is a change in services that will be provided in regards to stateroom cleaning and maintenance. 
"Over the last two-plus years, the collective hospitality industry has evolved tremendously. From airlines, hotels, and cruise lines, a new travel environment has emerged with renewed preferences in all aspects of the guest's travel experience environmental sustainability is on stage more than ever and will continue to play a crucial role in all business practices now and into the future," stated Norwegian as their reasoning for the recent changes. 
5. Norwegian Cruise Line Returns to Traditional Muster Drill
Image
This week Norwegian Cruise Line reached out to travel agents and various partner agencies to announce that NCL will be returning to the traditional muster drills onboard their vessels. 
Prior to the announcement, guests have been able to complete a vast majority of their required muster drill online through a simplified e-version muster drill. Guests were able to watch videos and conduct must of the mandatory drill prior to check-in. While guests were still required to physically visit their assigned muster station, passengers were able to do this at a relatively leisurely pace on their embarkation day. 
Image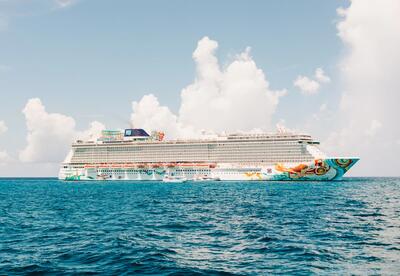 Effectively immediately, the online simplified muster drill system will end for Norwegian Cruise Lines. 
"The safety of our guests and crew members is our number one priority. We continuously evaluate our procedures for providing detailed instructions on safety and security measures to our guests, and as such, have made the decision to reinstate synchronized muster drills on embarkation day across all vessels in the fleet," read the announcement made by Norwegian Cruise Lines. 
"This policy will go into effect immediately upon each vessel's next embarkation day," said Norwegian Cruise Line. This means that the new policy will go into effect on all 18 vessels that Norwegian Cruise Lines currently operates. 
Returning to the old system likely means that there will be more time devoted to the check-in process for guests, before they can go about enjoying the ship and their vacation. 
Conclusion
Image
Norwegian Cruise Line has several large updates and changes in 2023. The year is set up to be very exciting for the cruise line as they expand and improve to new heights. 
Most notably, the introduction of the second ship in the Prima Class, the Norwegian Viva, will be a great opportunity to see the latest and greatest that this cruise line has to offer. 
Keep checking back with Cruise Blog for all of the latest Norwegian Cruise Lines news and updates!